My Tiny Powder Room Needs a Makeover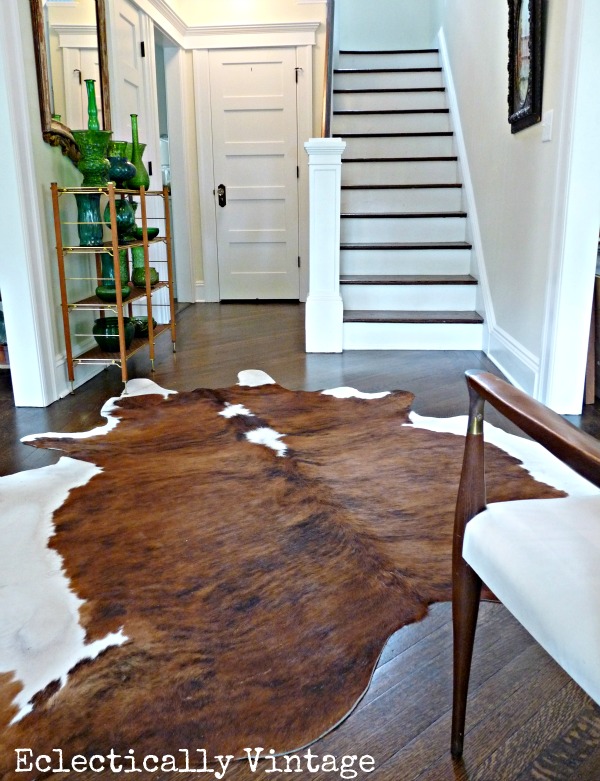 See that closed door in my foyer?
One turn of the antique glass doorknob and you will enter the world's tiniest powder room.
It's got the bones – cool tile floor, vintage style hot/cold faucets, pedestal sink and art glass sconce.
We added the little powder room when we renovated the house – there was no bathroom on the first floor …
the former owners must have had amazing quads from running up and down the stairs whenever they needed to use the loo.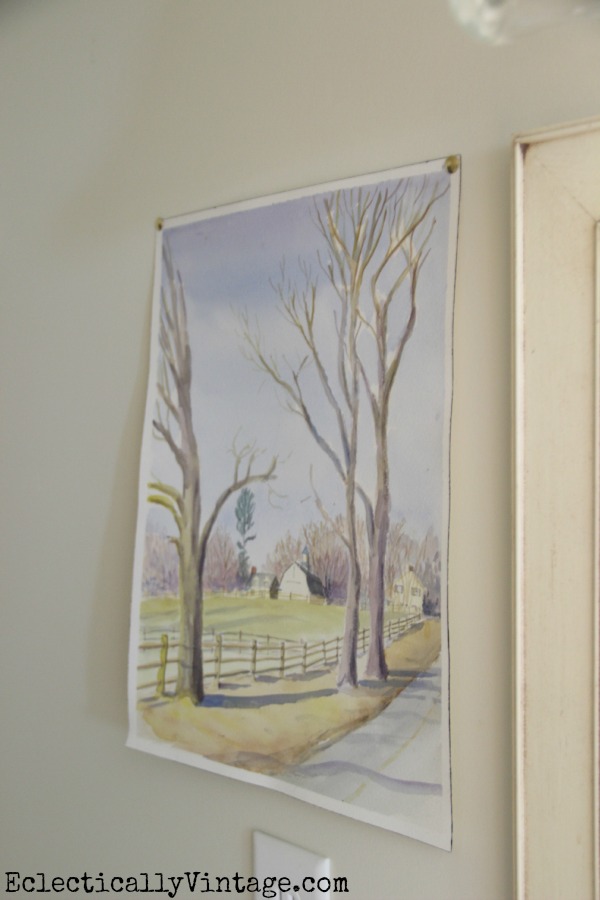 What it's lacking is personality.
Poor little powder room is wearing beige and she needs a bugle beaded outfit for the party.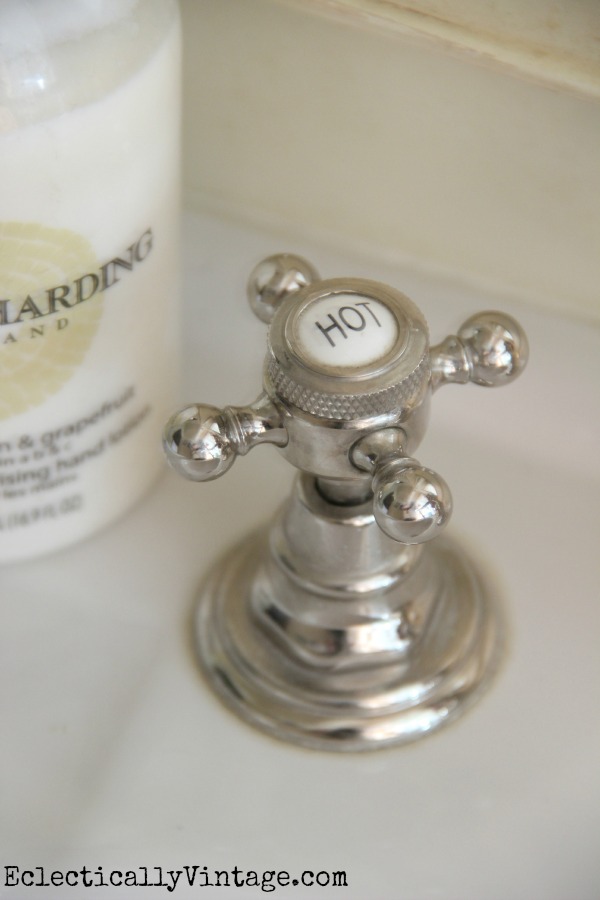 This room fit for wee folk needs an overhaul.
She's waited long enough.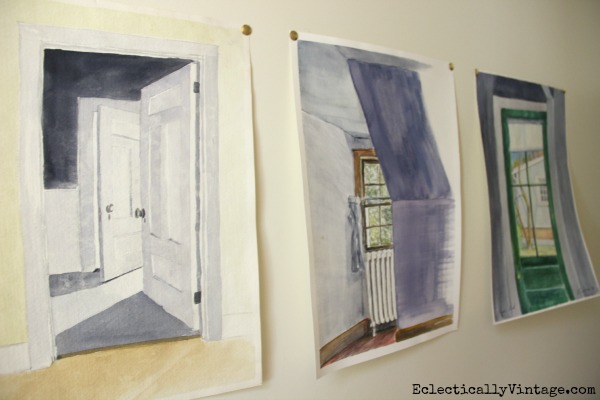 Four years in this house and she's screaming for her time to shine.
I've been busy with other rooms like my kitchen, dining room, family room …
no more excuses – it's time!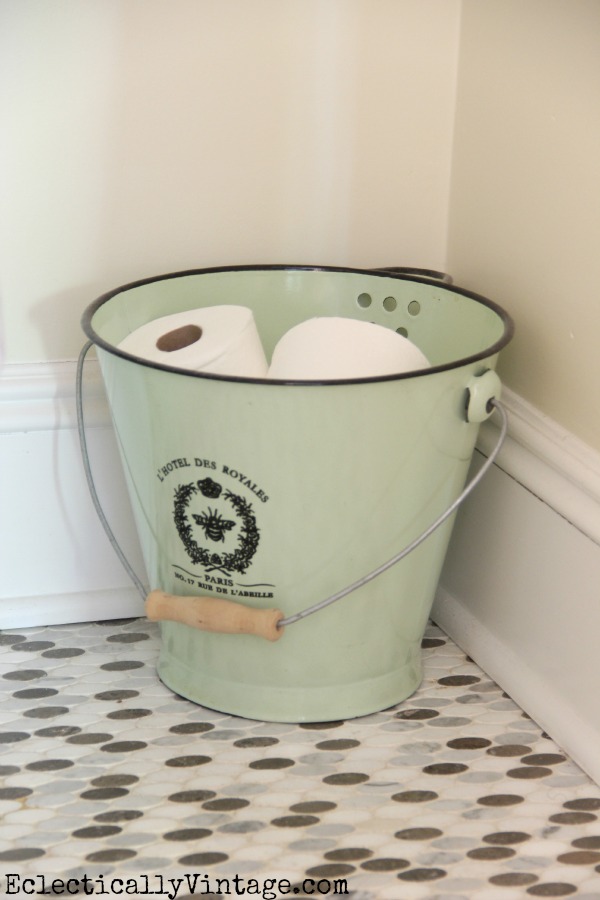 Now if I could just narrow down my 1,001 design ideas.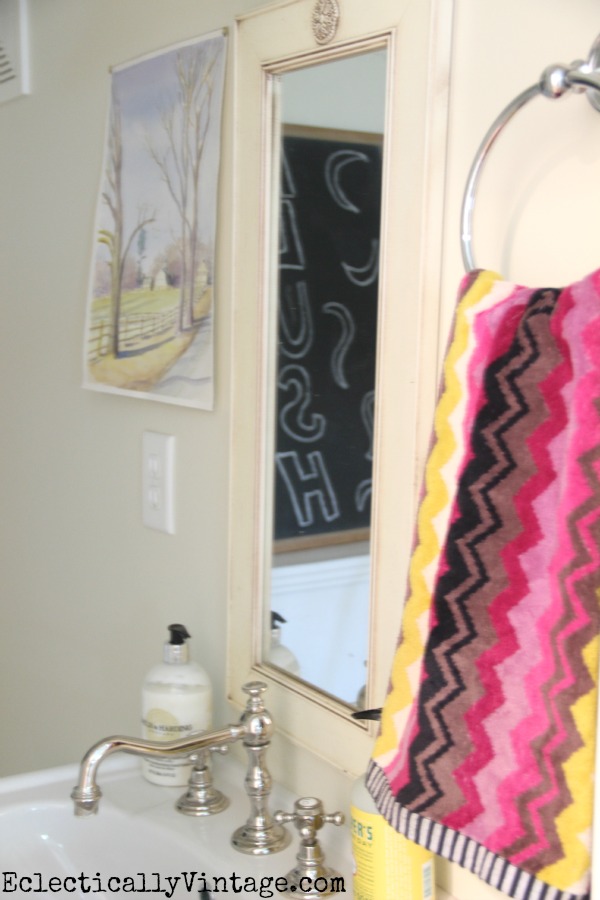 S0 the next time you see this teeny tiny space …
it will be brimming with personality (and plenty of toilet paper).
Want to see more?  Check out my Home Tour.