Make It: Vintage Bottle Wall Vase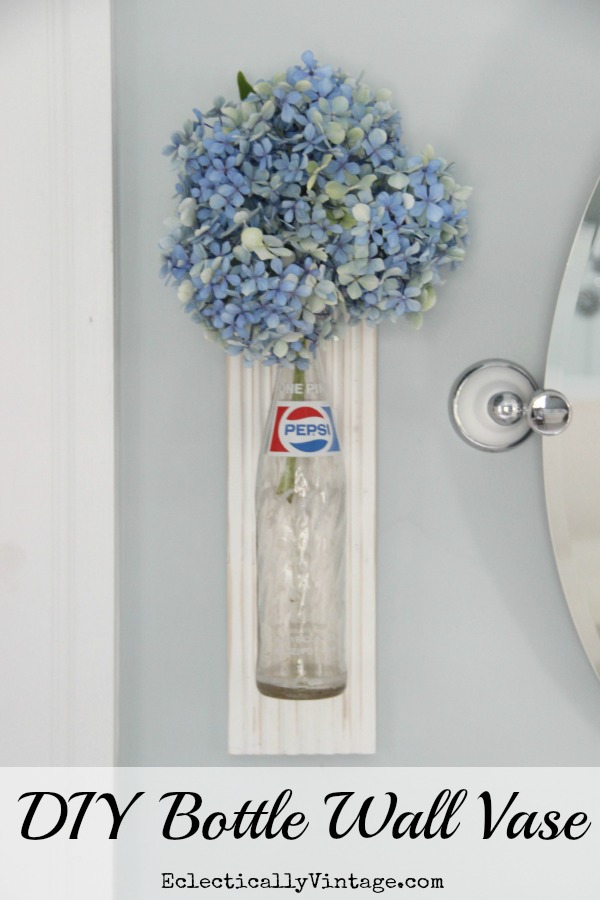 Remember the free vintage soda crates and bottles I scored from Craigslist?
What to do with all those goodies – what bottle crafts idea would do?
First project – make a bottle wall vase of course!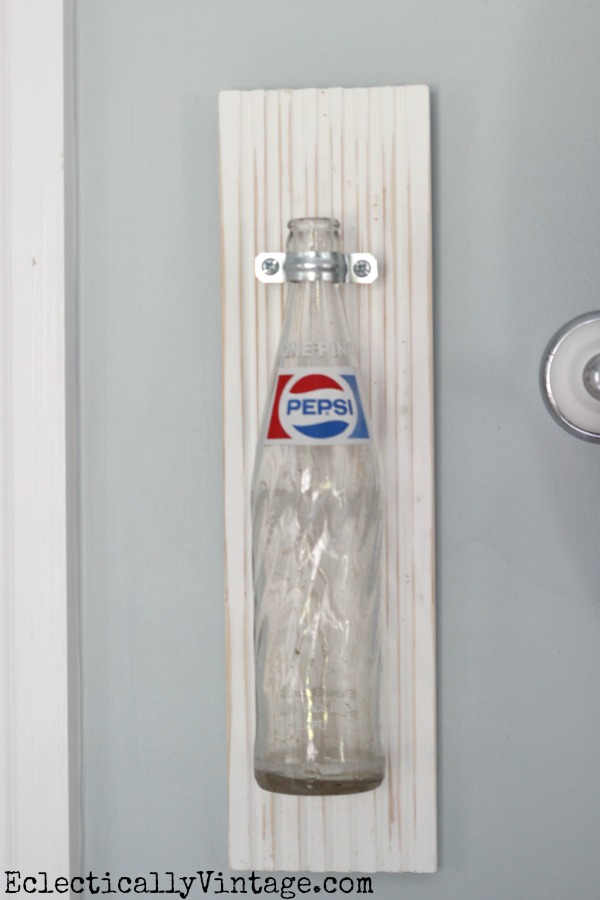 How to Make a Bottle Wall Vase
Supplies:
Vintage bottle (or a new one)
Piece of wood (I chose a piece of moulding from Home Depot and had them cut it a few inches larger than my bottle)
Paint (I used white)
Sand paper
2 – screws (mine are 1 1/4″ – depending on how thick your wood is, you may have to use a different size)
1 – two hole pipe strap (mine is 3/4 but depending on the size of the lip of the bottle, you may need a different size)
2 – 1″ pvc tubes (cut a pvc tube into desired length – found in plumbing section)
Sawtooth picture hanger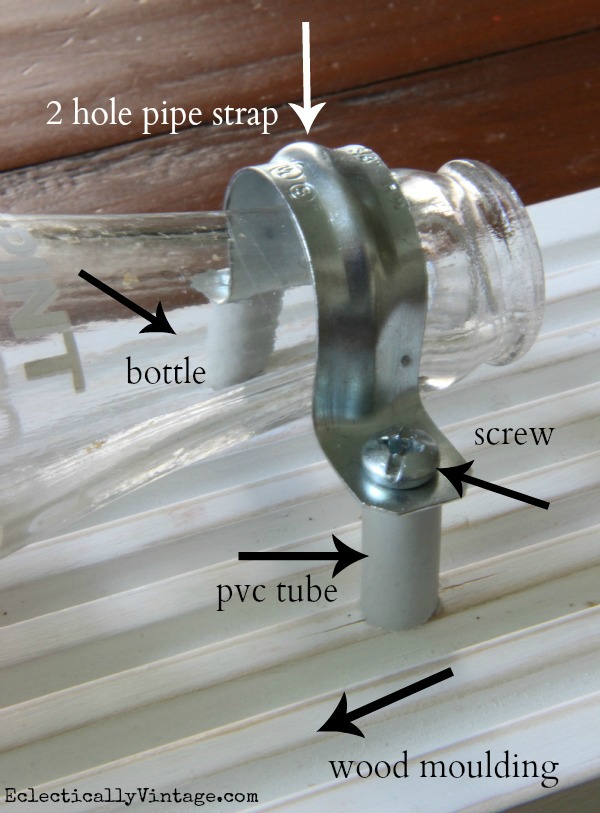 1) Paint your piece of wood and sand it a bit to give it some character
2) Cut pvc tube so that it fits over the screw so the bottle lies flat against wood
3) Thread the screws through the 2 hole pipe strap and pvc tube spacers
4) Slip bottle underneath pipe strap and adjust so that the lip of the bottle rests on pipe strap
5) Add sawtooth picture hanger on the back
6) Add water and a flower!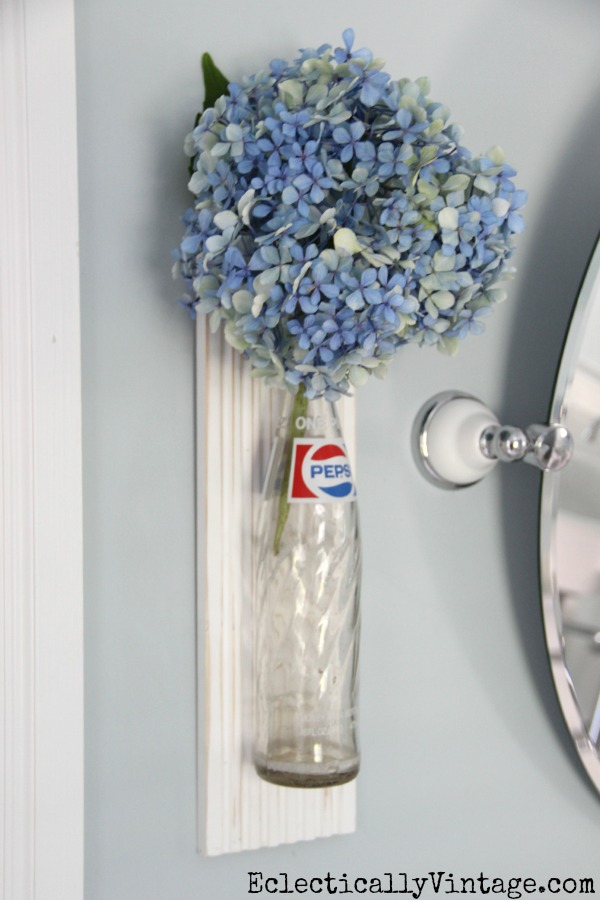 Now what to do with all those soda crates?
Check out all of my simple projects here.