You're a Good Egg – Natural Spring Decor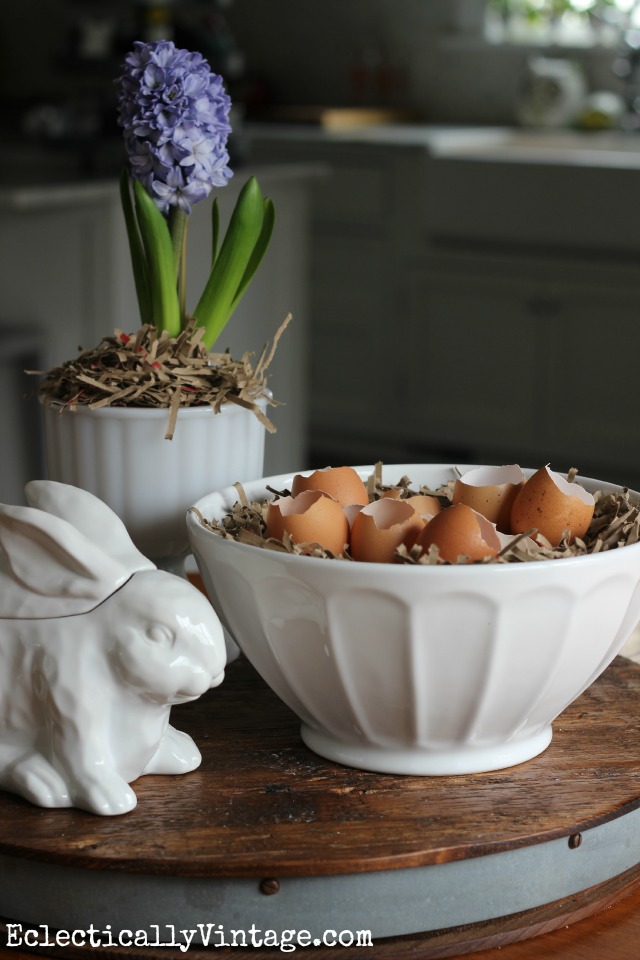 I've always dreamed of living on a farm, surrounded by my menagerie including a coop full of colorful chickens who lay the most amazing eggs in every color of the rainbow.
But alas, my eggs come from the supermarket and honestly, I'm not about to shovel chicken poo.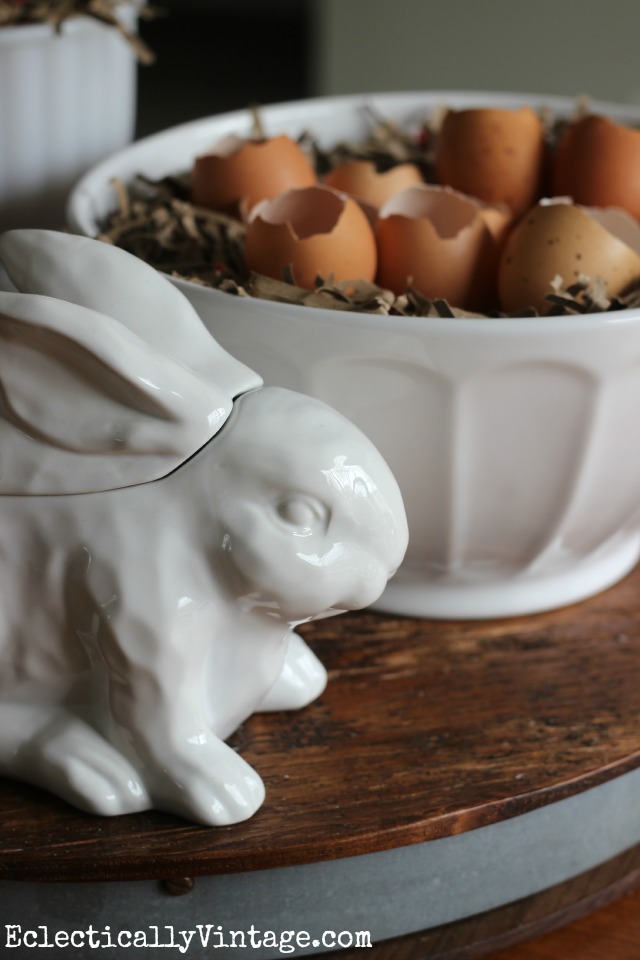 These eggs don't need neon dye – they're perfect in all their brown speckled glory.
Just crack your eggs near the top and wash them out.
Shred a brown paper grocery bag.
Fill a bowl with your little nest of paper.
Add your speckled beauties.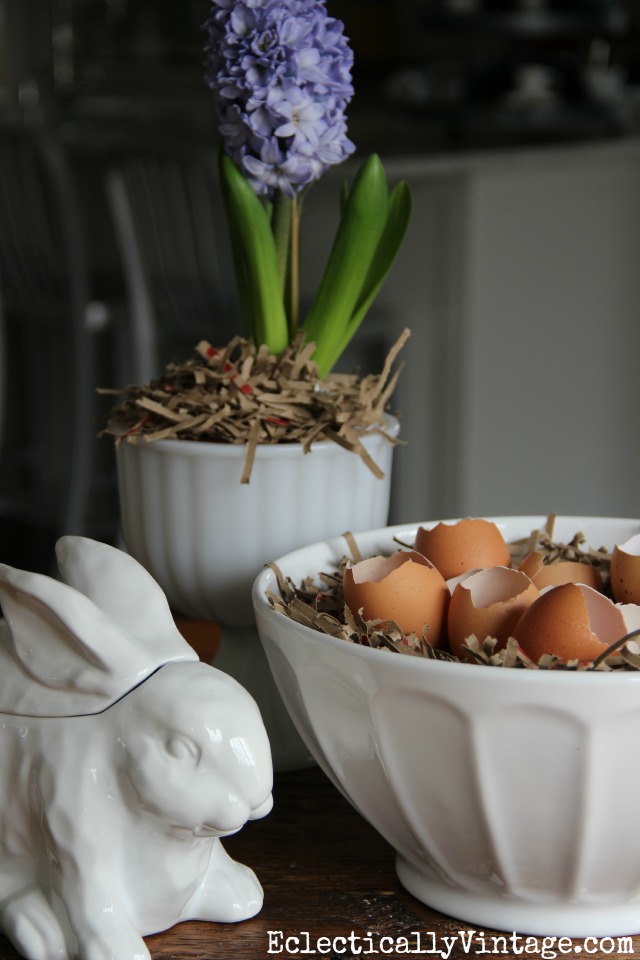 Who needs a chicken coop after all.
P.S. Love the natural look?  You'll love this spring decorating idea.
P.P.S. Want to see a much more colorful version of how I decorated with Easter eggs?
P.P.P.S. Enjoy some corned beef and cabbage on this St. Patrick's Day (or just a green beer or two)!
Sources:
Bunny and White Bowl – HomeGoods