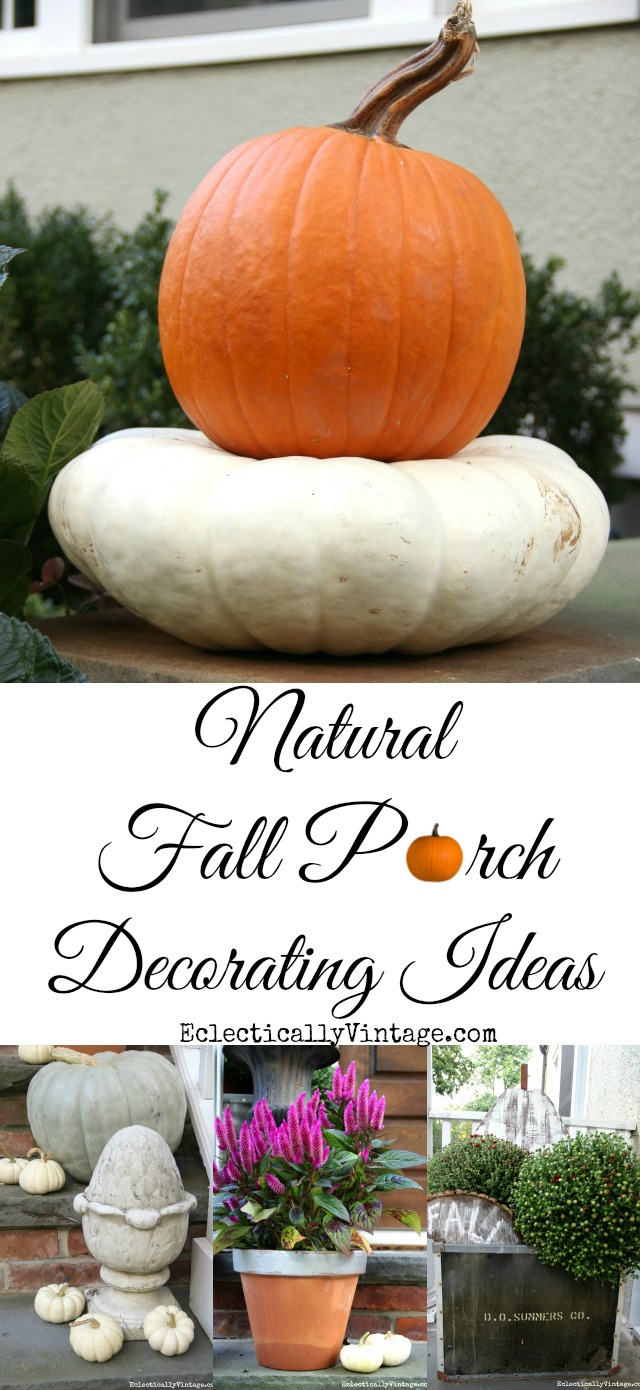 I'm all about a natural look …
as long as we're not talking about my hair color.
Since fall is my favorite season and I already went crazy decking out the inside of my fall house (see it here), I went for a simplified fall porch using things plucked right from nature with a few vintage finds thrown in for good measure.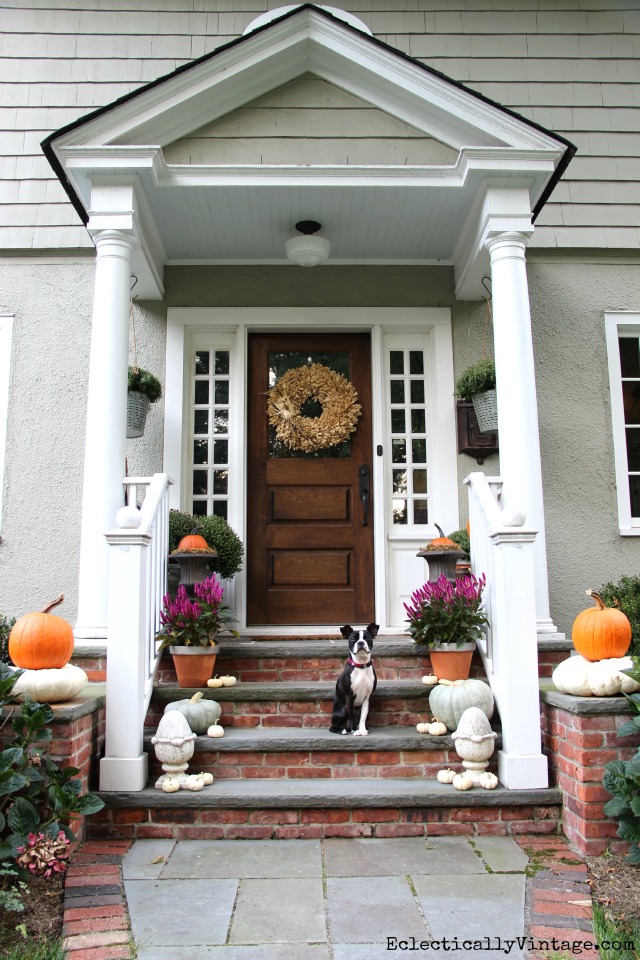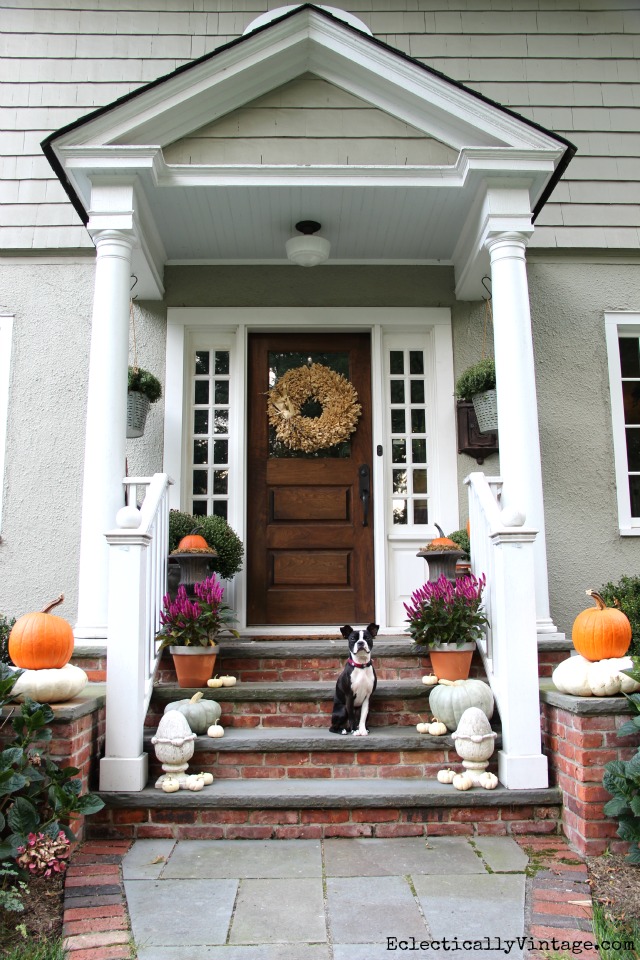 Cinderella pumpkins are my favorite and I picked a couple in blue and a couple in white topped with good old orange pumpkins.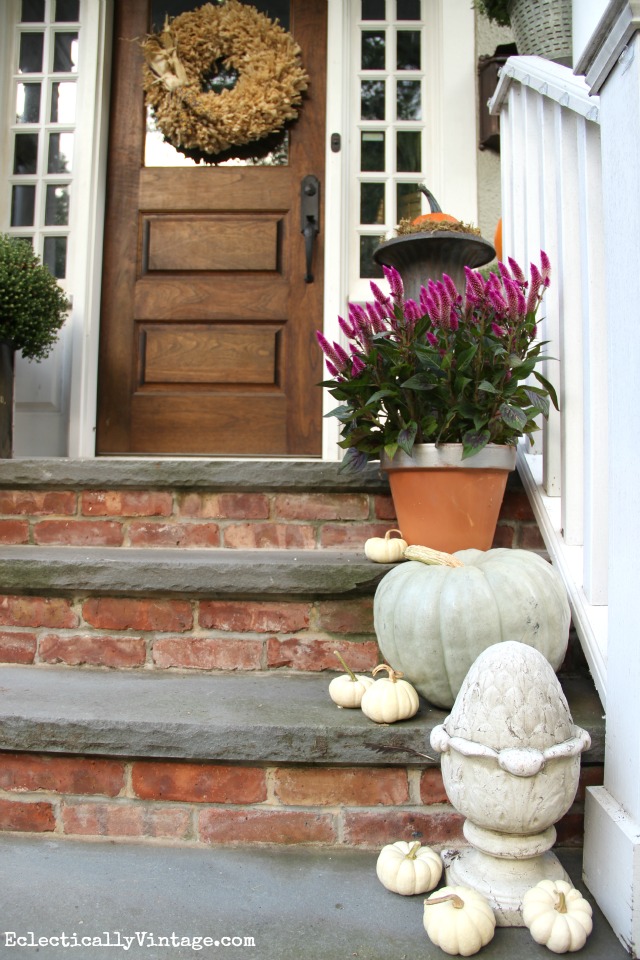 A couple of finials from HomeGoods are a welcoming addition.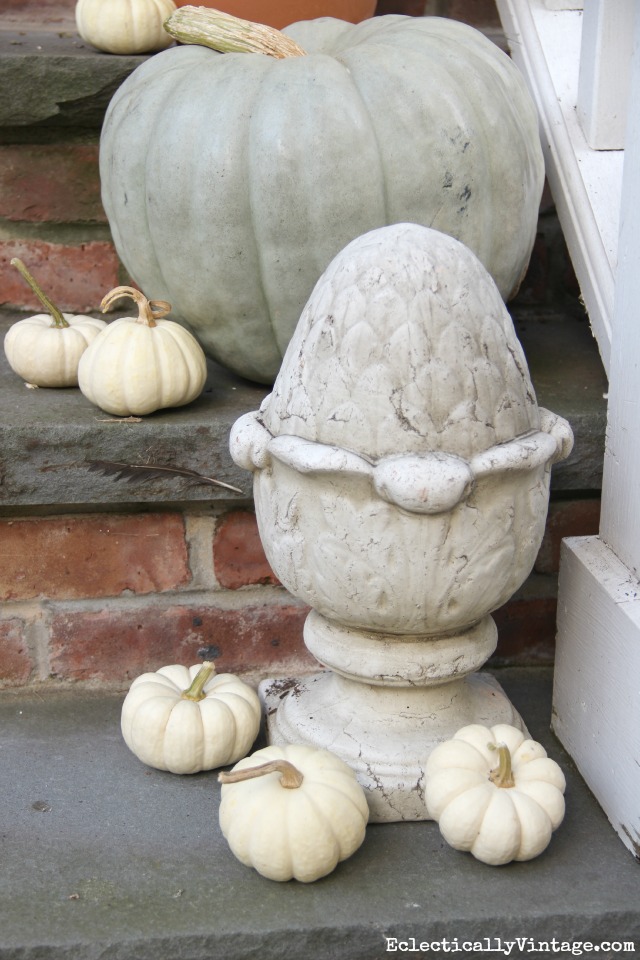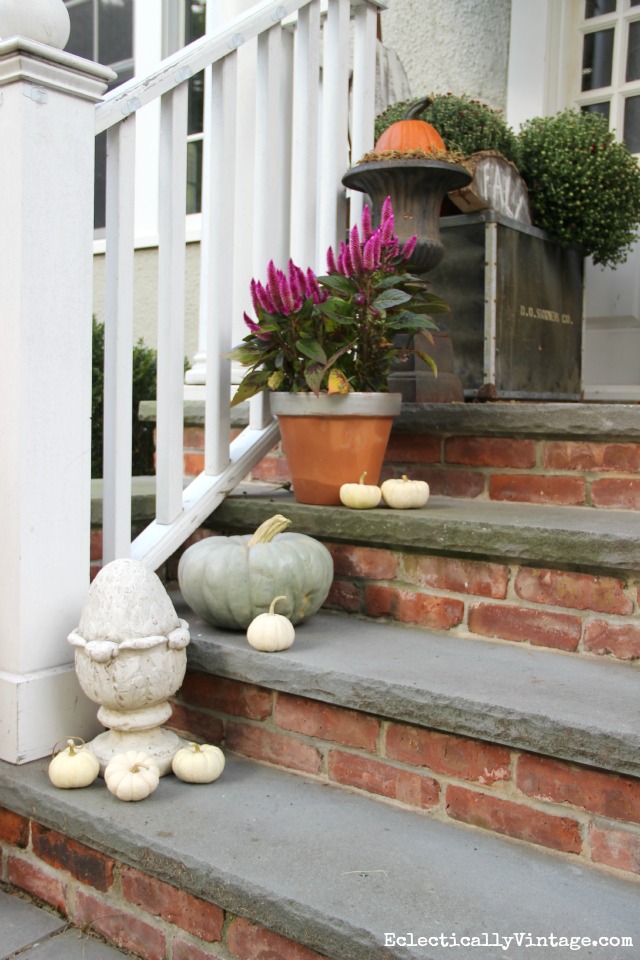 Celosia makes a fun change of pace from the usual mums.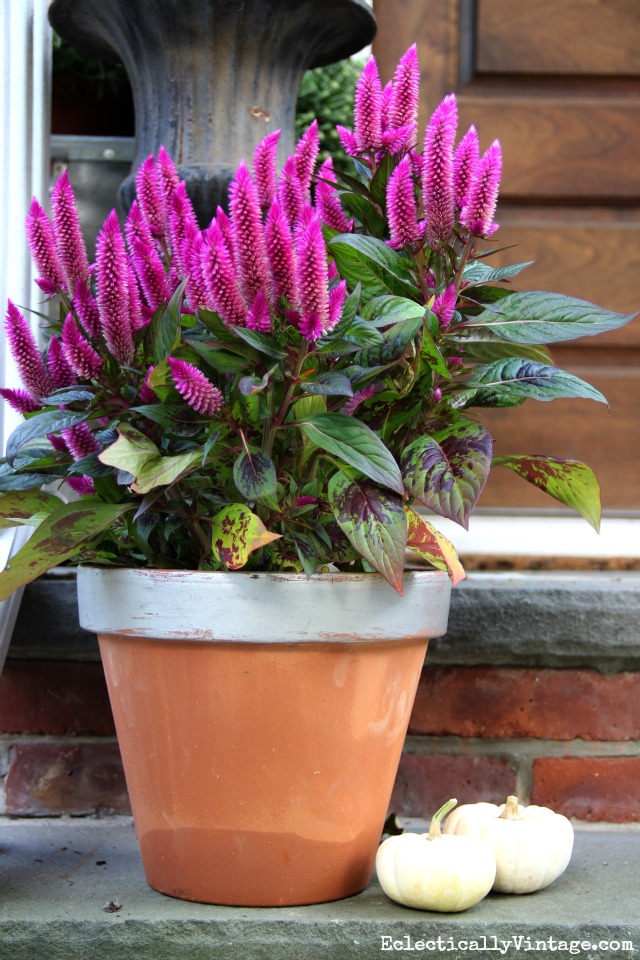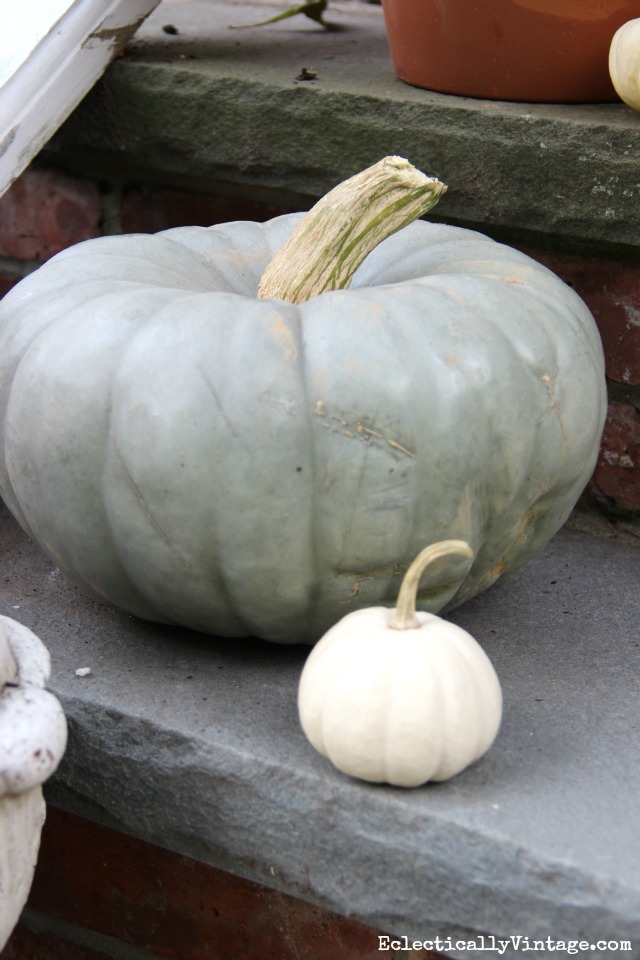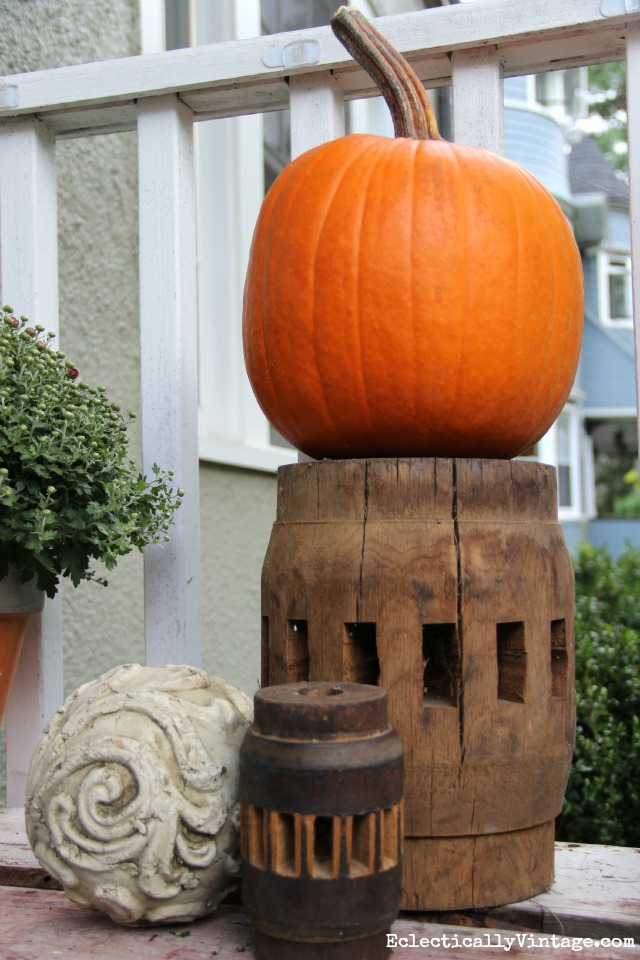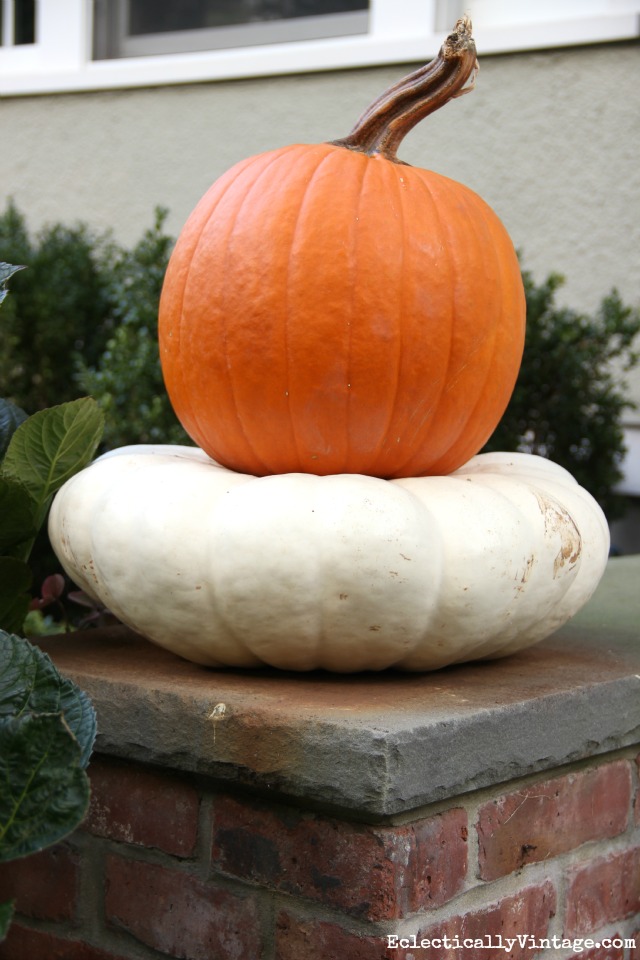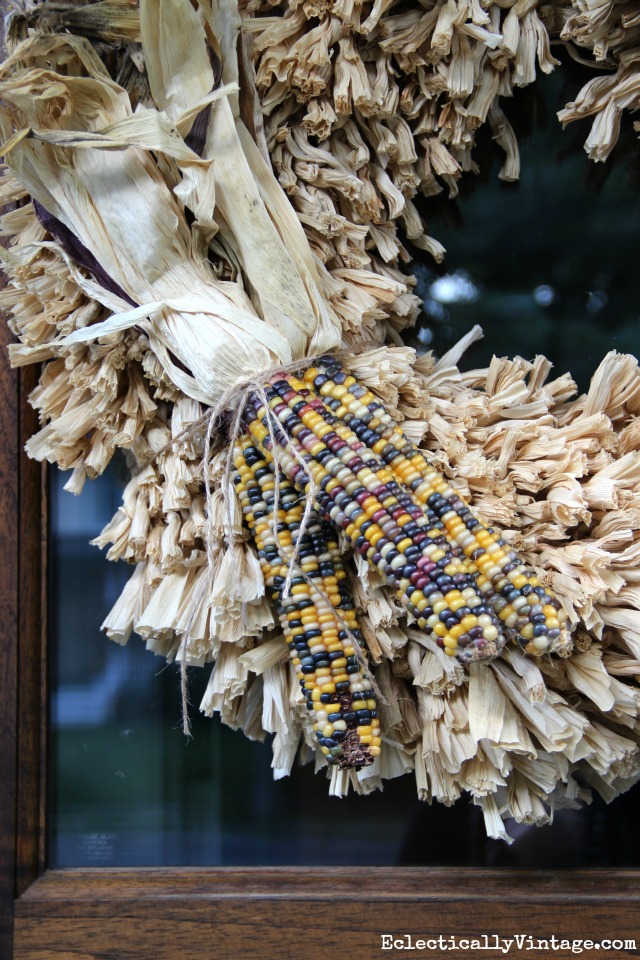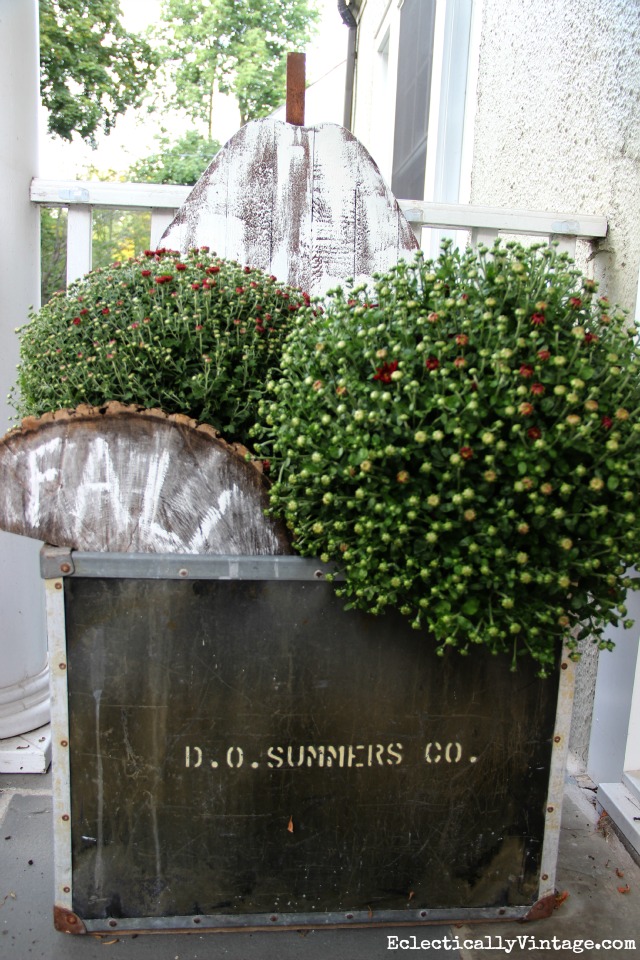 Sushi even approves …
she loves munching on the mini white pumpkins.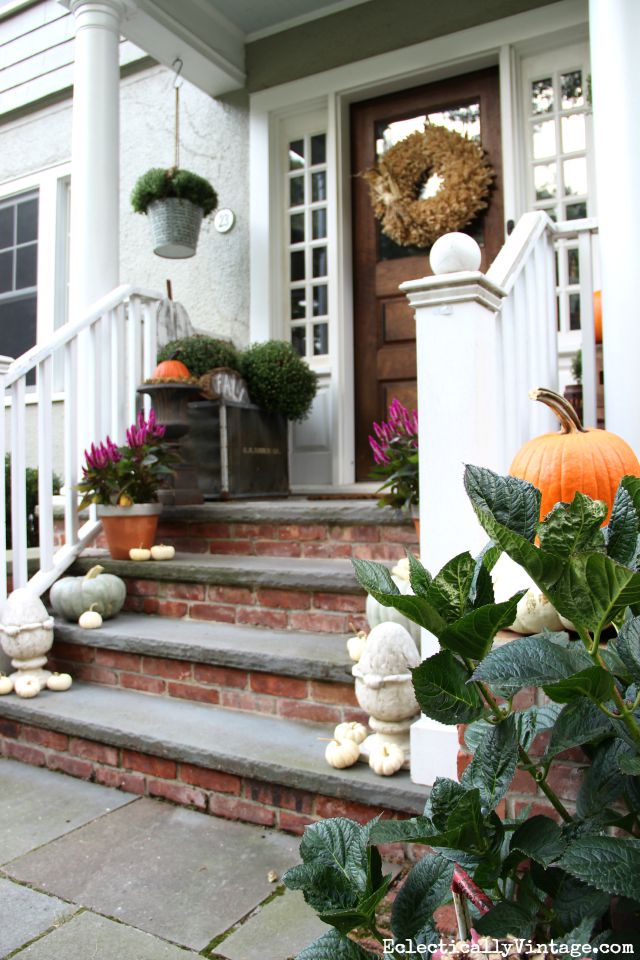 Here's to going au naturel!
Now I'm off to color my hair – those stubborn grays are taunting me.
Make sure to see how I decked out the inside of my house for my Fall House Tour here.