My Favorite Hanging Planter & Porch Ferns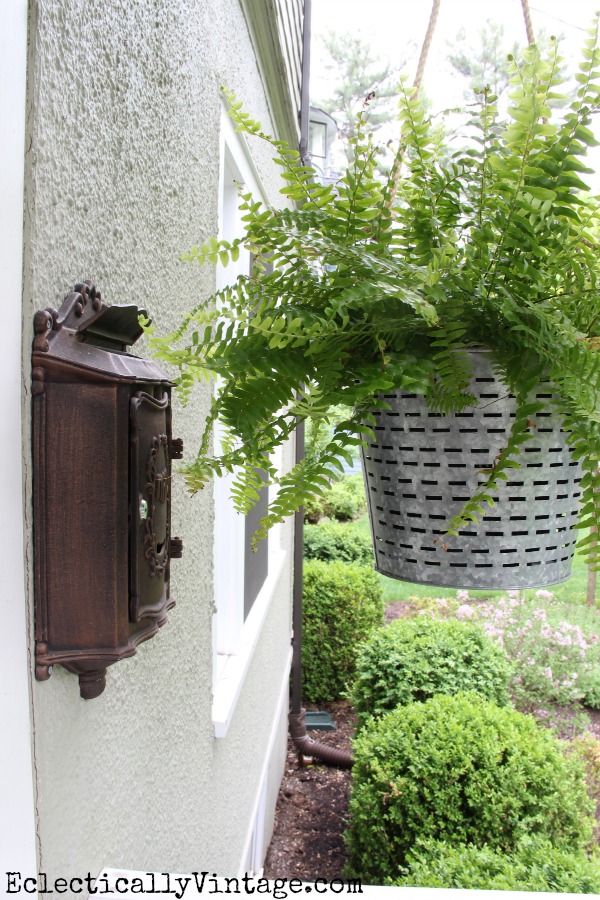 Did you know that some types of ferns can live to be 100 years old?
That means my porch ferns could outlive me.
Now I will have to worry about who to leave them to in my will …
who knew having plants could be so stressful?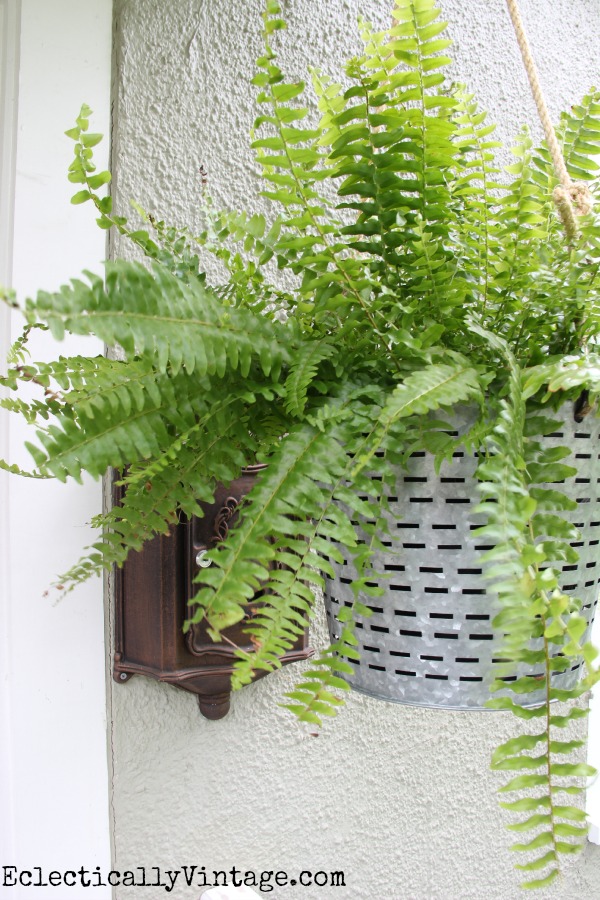 I'm sure if I bequeath my knockoff olive buckets with the ferns, people would be lined up around the block to give my ferns a good home (hopefully crying uncontrollably at my sudden passing).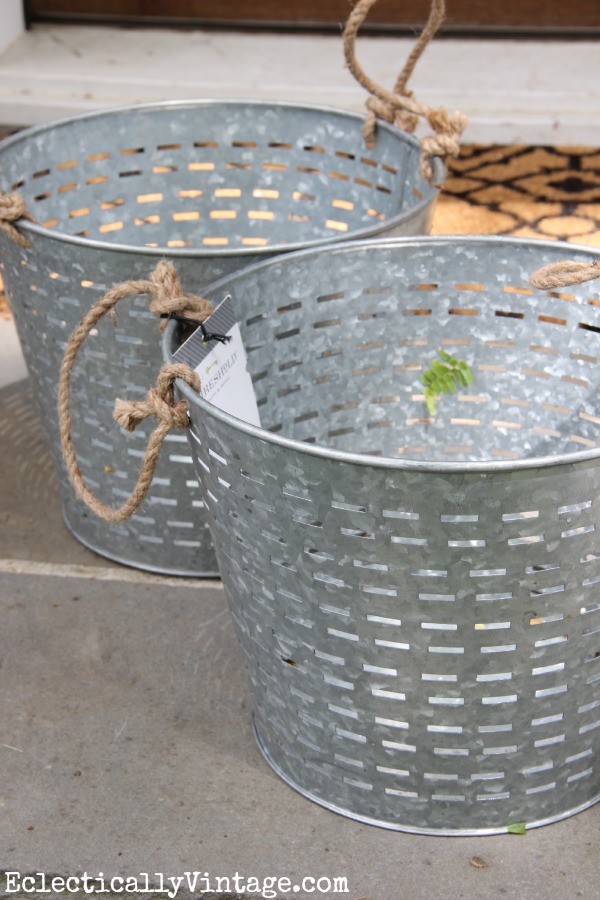 These are my new favorite planters and were a cinch.
I didn't even take the ferns out of their plastic pots – just removed the plastic hanging thing-a-ma-jig, plopped them into the buckets and hung them with a rope.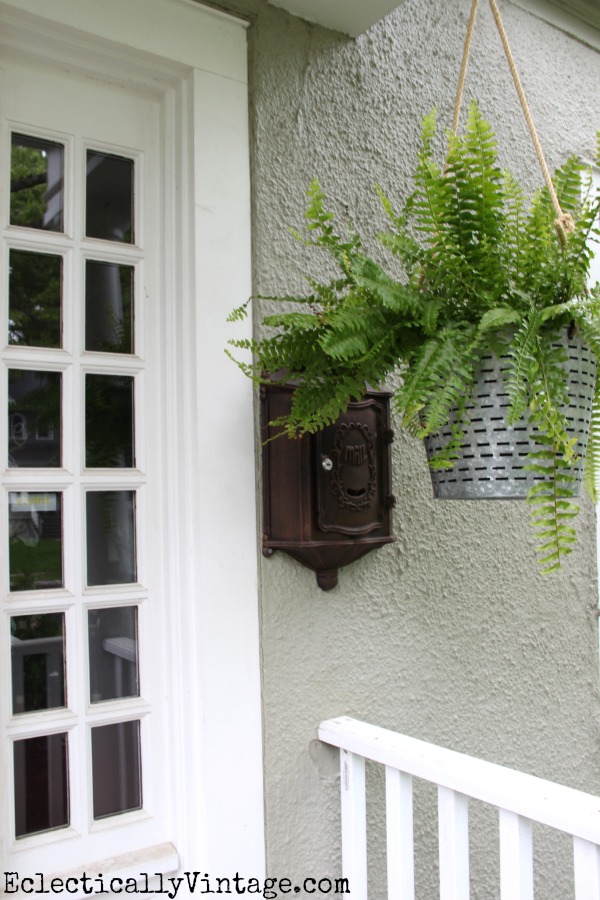 Here's to hoping my ferns outlive me …
and go to a good home.
You know I love a unique planter or two or three …
Source:  knockoff olive buckets – Target