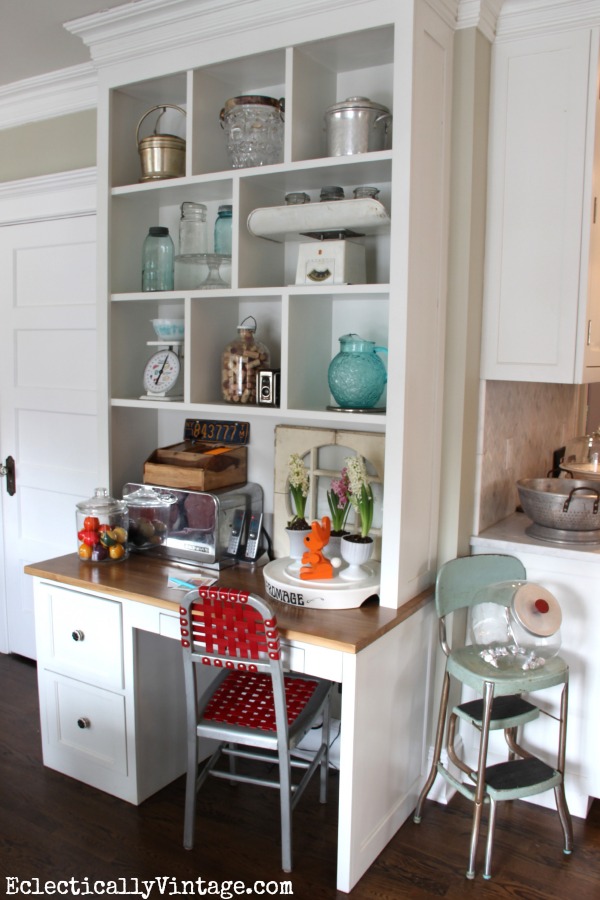 While this desk is usually piled high with school forms, cell phones, junk mail, pieces of string, pocket change and whatever else we happen to toss on there when we walk through the door, my open kitchen cubbies are always ready for their close up.
Being a self professed hoarder …
I mean collector, I love having a place to show off my latest favorite finds in my kitchen.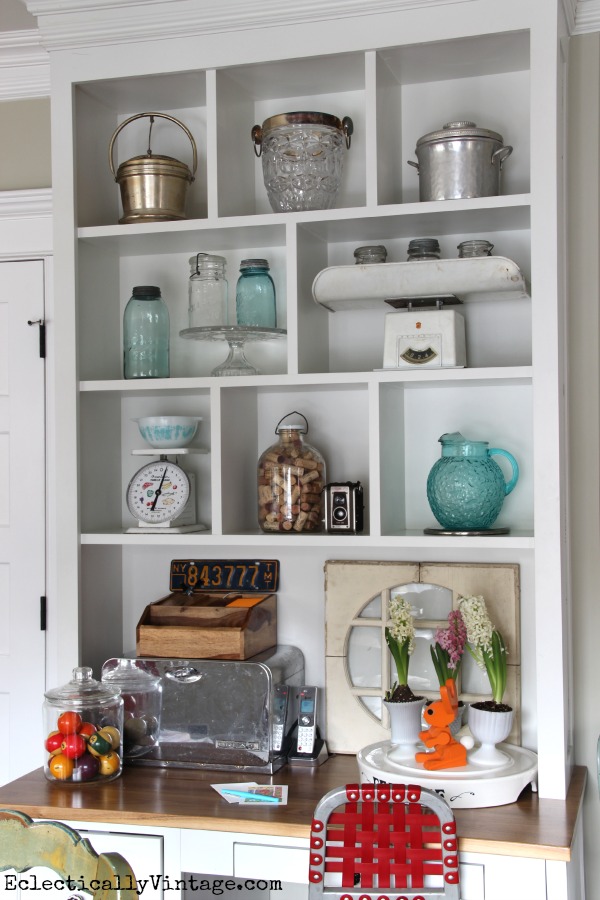 Blues and whites with a little red and orange thrown in for good measure.
Now you see it this way but blink and it will all magically change.
Fromage anyone?  I've been a little obsessed with my latest vintage, $8 thrift shop find.
It's been in my bathroom, the dining room table and I've actually even used it to – gasp – serve cheese!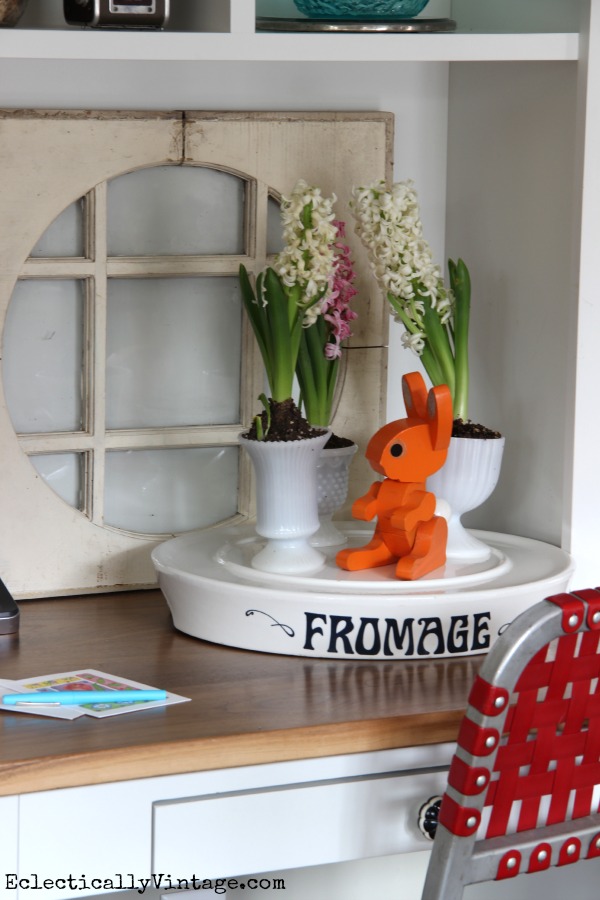 Here's to finding and showing off favorite things …
Here's what I'm loving today – the spring scent of hyacinths, a vintage wooden bunny puzzle and a great thrift store score.
Love these?  Check out my open kitchen shelving display tips here.
I'm a thrift shop addict – check out more of my finds here.
Sharing here:  Savvy Southern Style