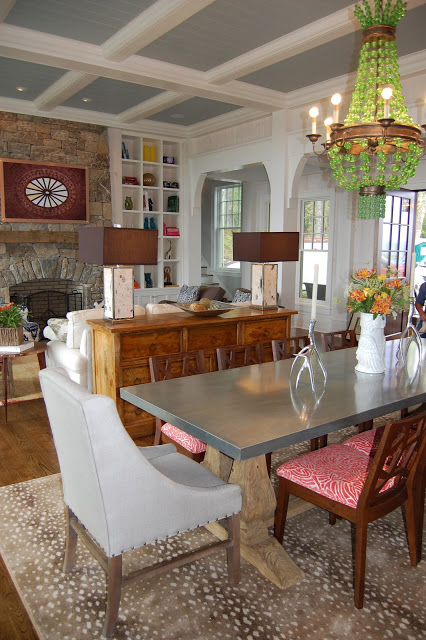 It's a magical retreat tucked away in the mountains of North Carolina.
Designed by friends Hooper & Ann of Birds of a Feather who describe their style as …
"Ann loves art and an eclectic mix of found pieces and those with a history.  Hooper loves bold color, patterns and layers of accessories.  Merge the two and somehow, it just works!"
From the looks of the this stunning mountain home decor, I would say they are definitely a dream team.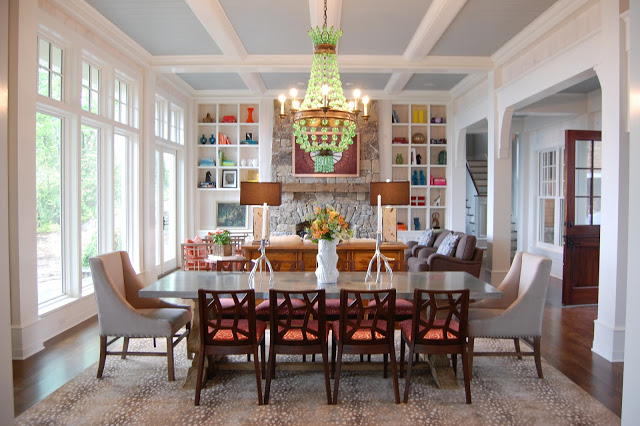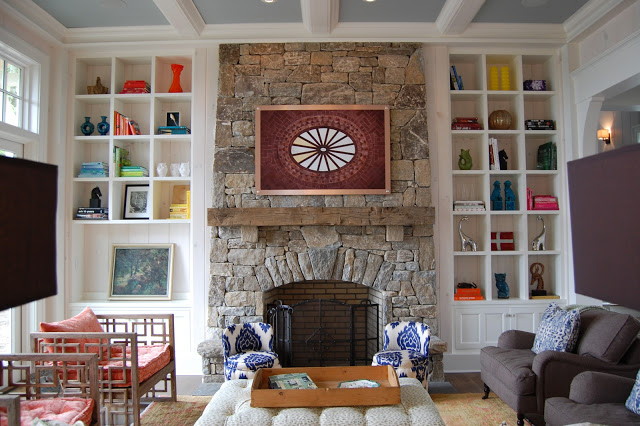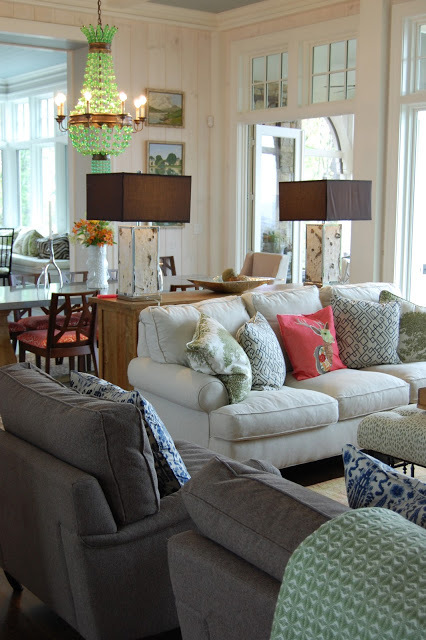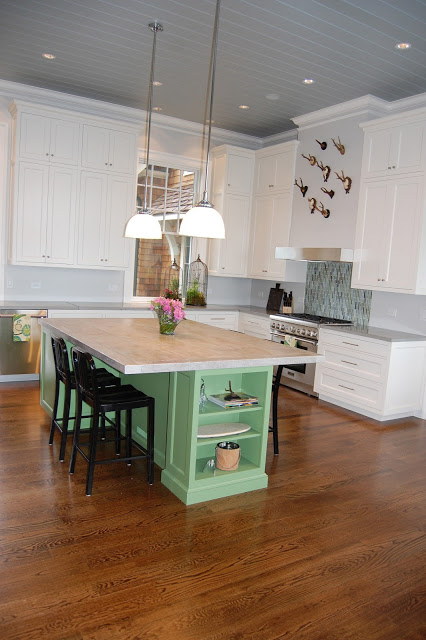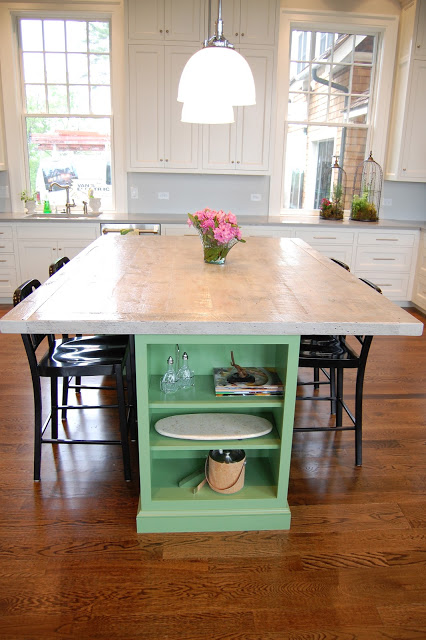 What a fun way to display a vintage antler collection.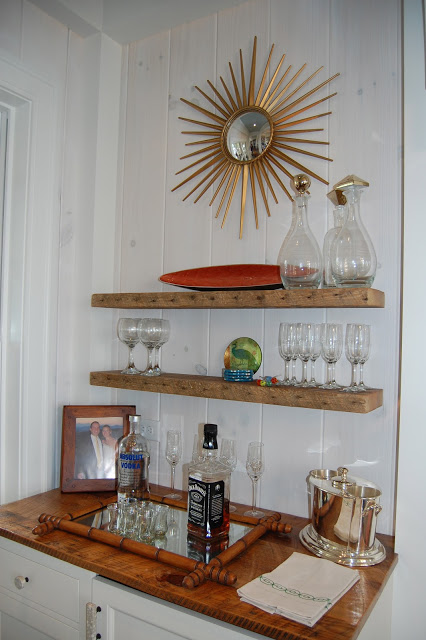 I love a boldly painted ceiling.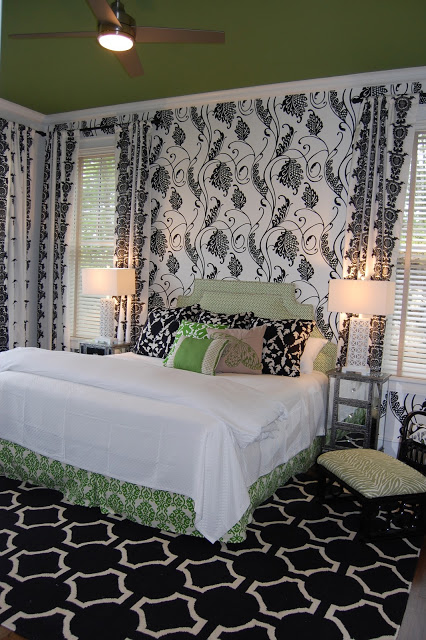 The blue planked ceiling is stunning.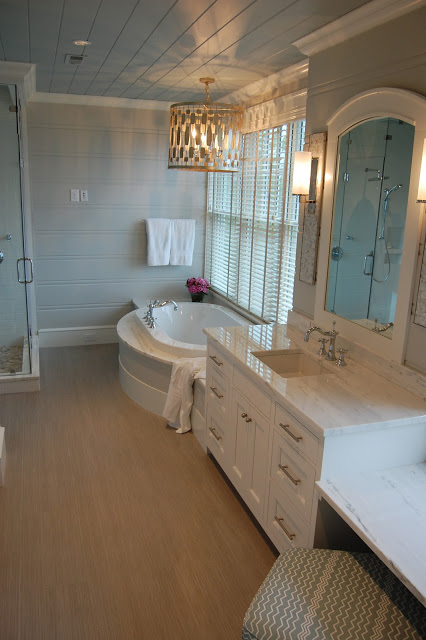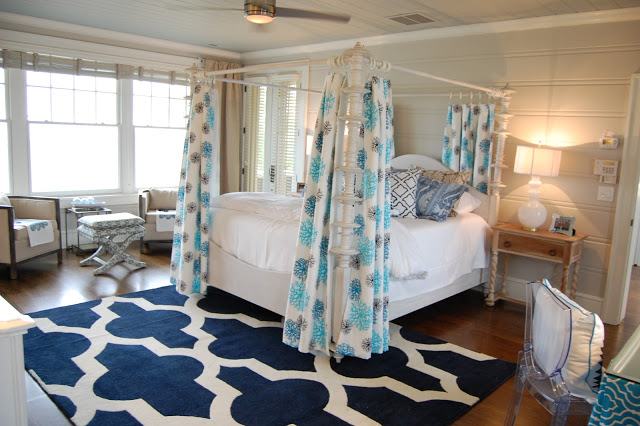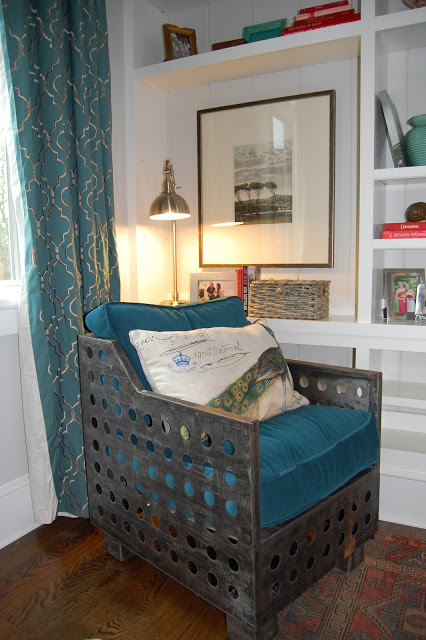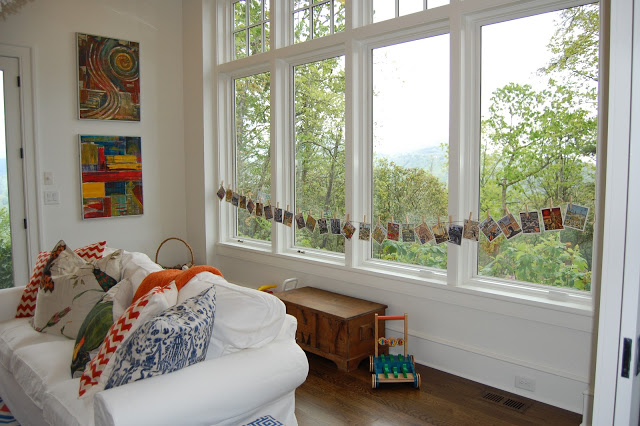 Perfect kids retreat …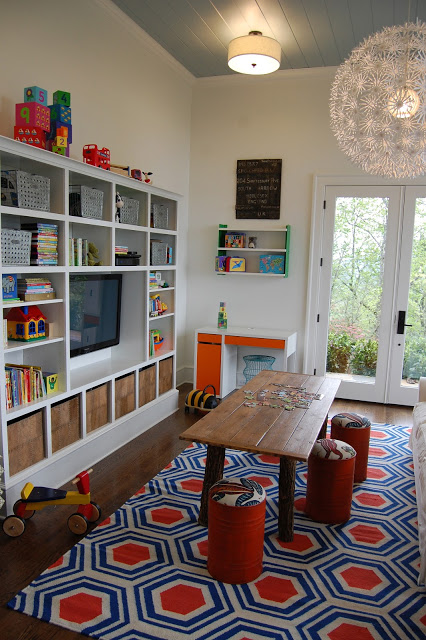 and dream bedroom.  Can you spot the raccoon?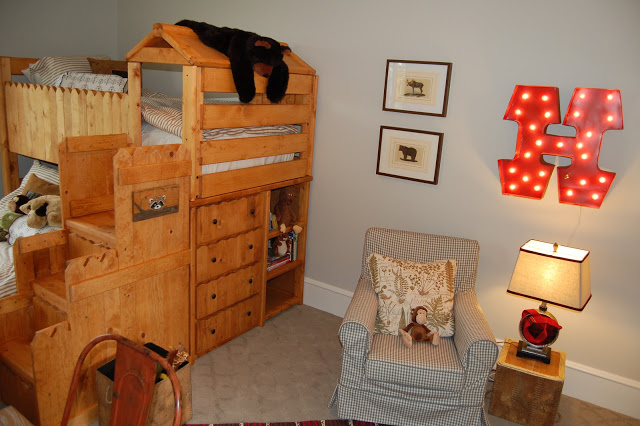 Saved the best for last.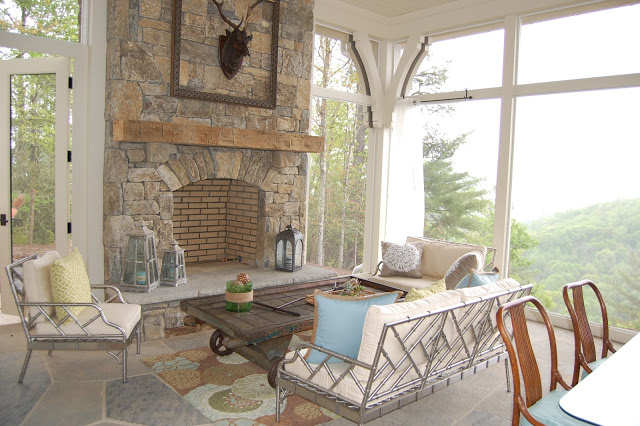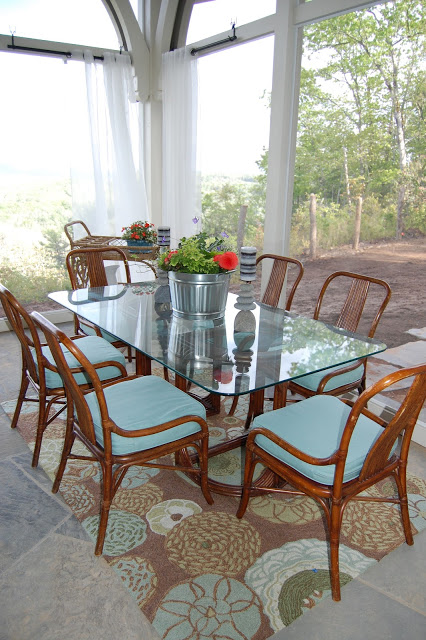 I'm all packed and ready to go.
Check out some more of Ann & Hooper's work …
yes, those stair risers are hand painted …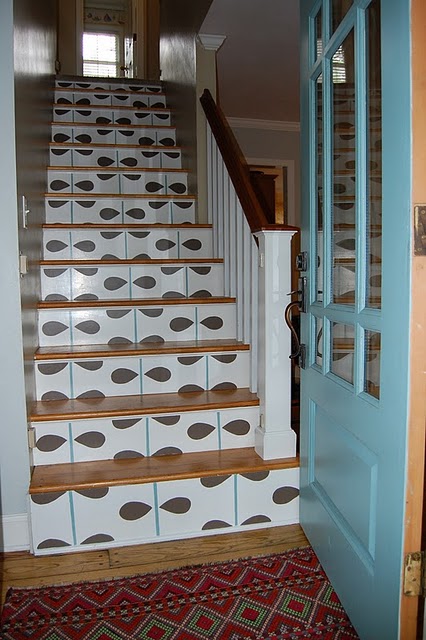 showing off their wild side and …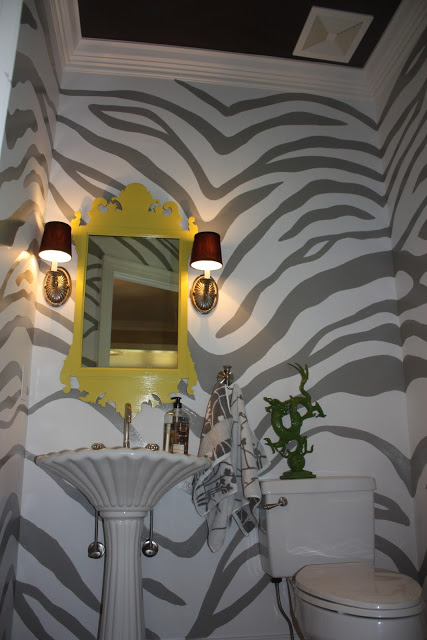 an eclectic backyard retreat.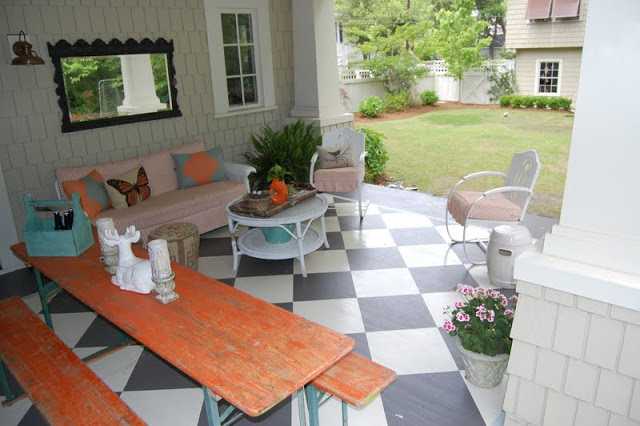 Thanks for letting us take a mini vacation Hooper & Ann of Birds of a Feather – wish I could stay for a week (or a lifetime).
Like this home?
Check out all of my Eclectic Home Tours – something for everyone!