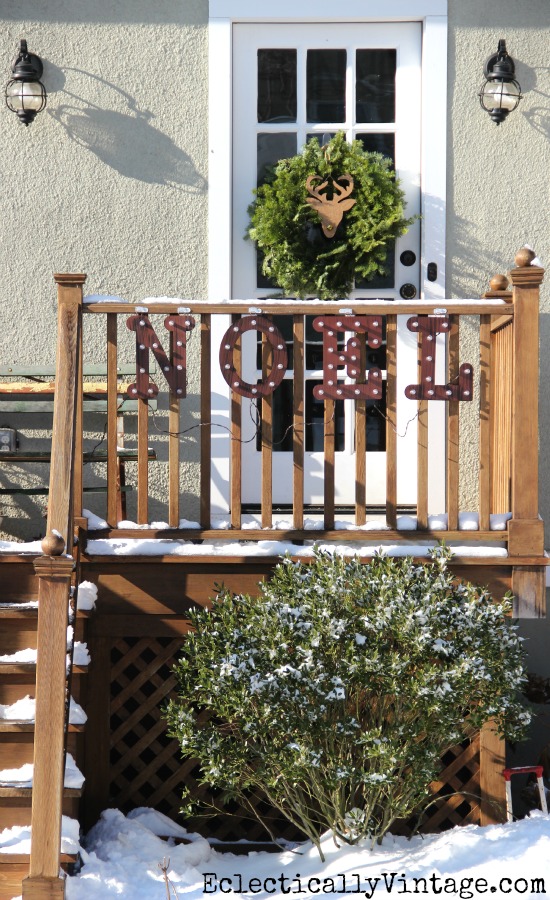 Why should my front porch have all the holiday fun?
I'm decking my back deck with festive outdoor decorations so something festive greets my family every time we sashay through the back door.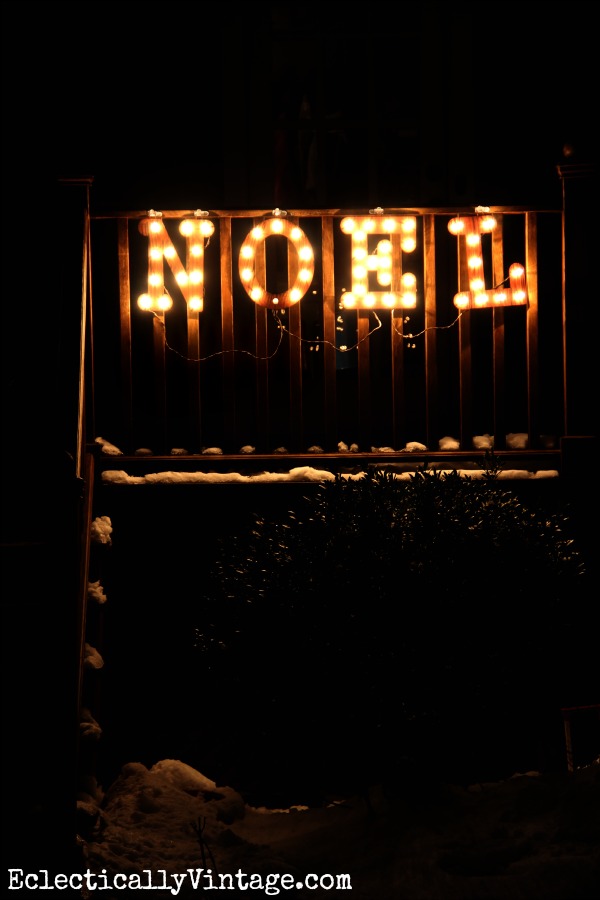 Remember my JOY Christmas mantel?
Well, I liked that marquee sign so much that I had to hop on my sleigh and grab the NOEL sign too.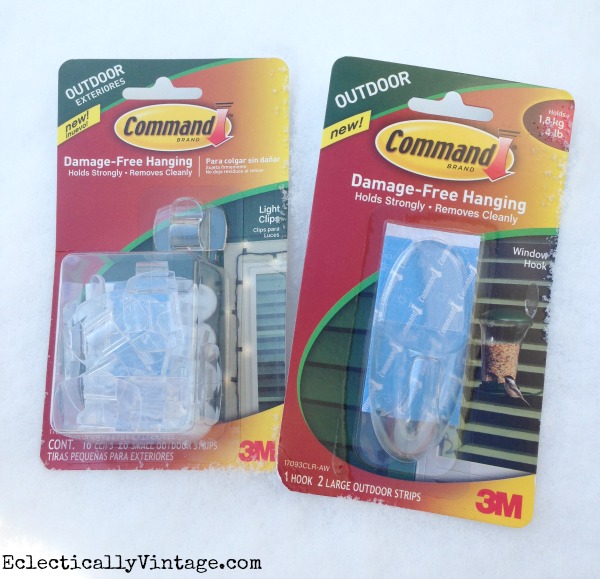 I must have been living under a rock because I had no idea that Command made outdoor hooks!
So when I finally saw the light, I braved the icy temperatures and headed outside to deck out my deck.
I just wiped down the front of the railing with a wet paper towel, let it dry, added the sticky backing to the  Command™ Brand Outdoor Light Clips, stuck them to the deck railing, waited one hour and then hung the sign.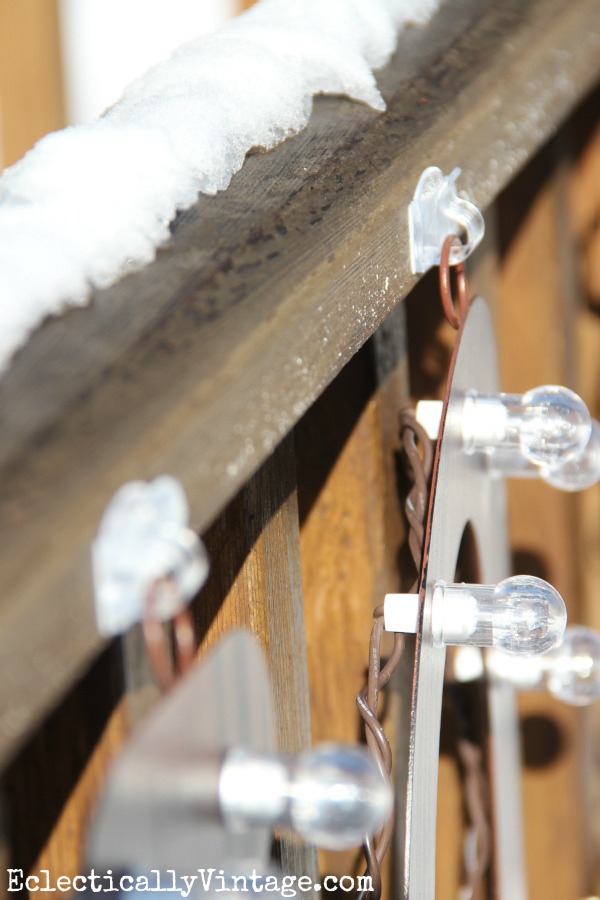 Do you see that Command™ Brand Outdoor Window Hook holding my wreath?
No, of course you don't – because it's clear so you notice the wreath and my Vixen reindeer silhouette – not the hook.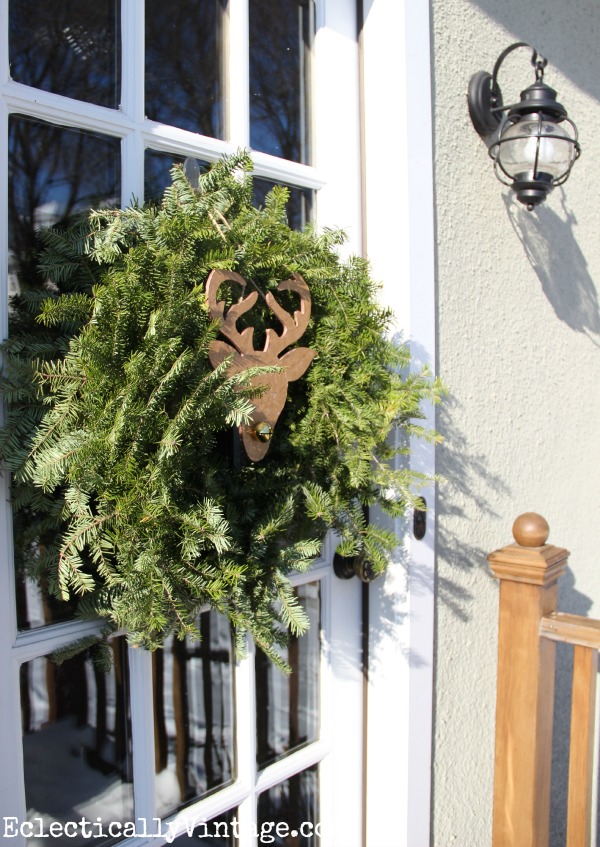 Here's to decking the halls …
and the decks of the world.
Because why should front porches have all the fun?
Ever dreamed of being the Clark Griswold of your street?
Watch this Christmas light decorating video to get some tips and tricks for really tricking out your holiday home – it's amazing!
Follow Command™ Brand for more fun ideas!
Command™ Brand Website
Command™ Brand Facebook
Command™ Brand Twitter
Command™ Brand Pinterest
Command™ Brand YouTube
Disclosure:  This is a sponsored post for Command Brand but I only speak the truth.  See my full disclosure policy
here
.