My Two Favorite Outdoor Cleanup Must Haves
There are two things that I can't live without for keeping my outdoors looking spiffy. My favorite outdoor cleanup must haves include a pressure washer and a leaf blower. I pull the pressure washer out every spring to refresh my patio and outdoor furniture and even use it to get my windows sparkling clean. I'm sharing some before and after photos of my outdoor furniture and patio to show you what a difference the right power washer and leaf blower can make in keeping your outdoors looking good.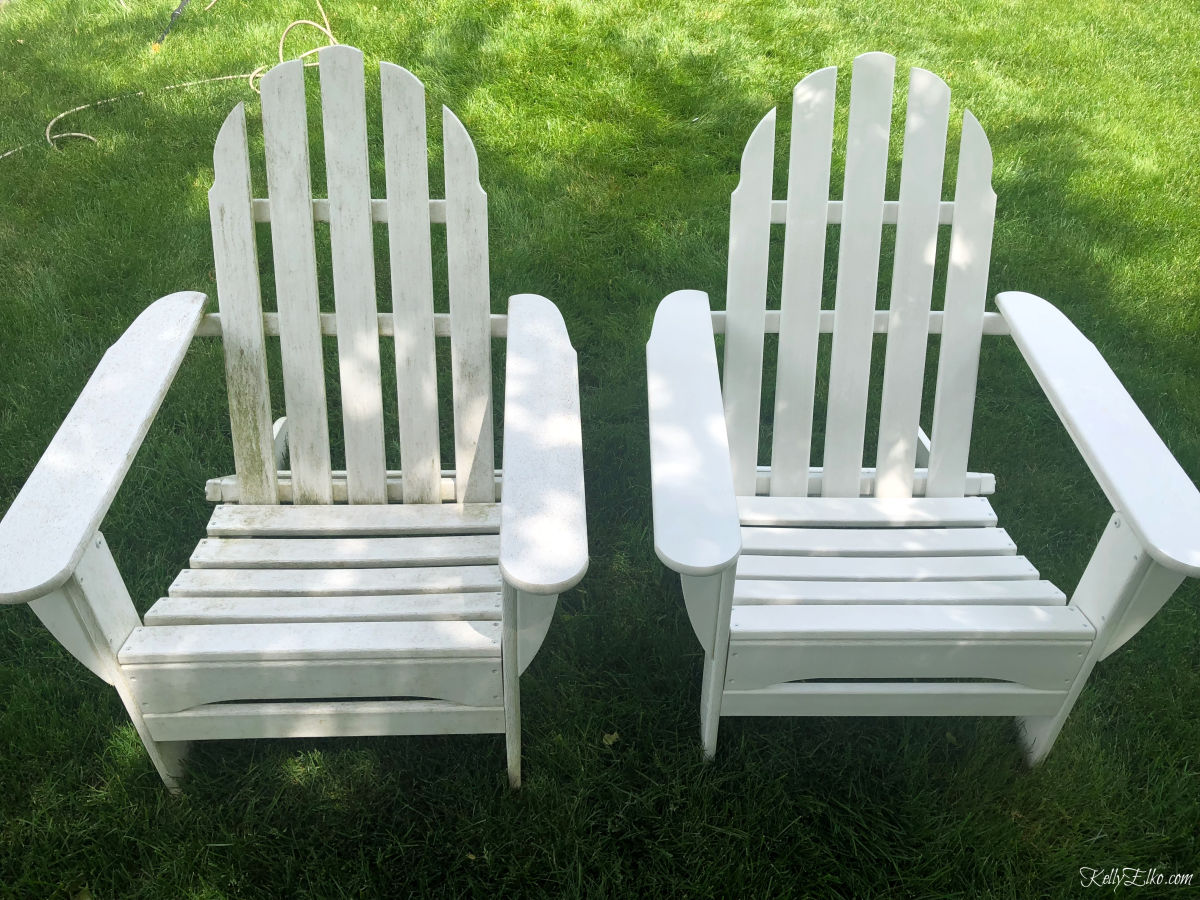 If a picture is worth a thousand words, this before and after pic is worth millions!
I love that I can leave these indestructible Polywood Adirondack chairs outside all year long. They are not wood but have grooves to give it that real wood look and those grooves trap dirt like nobody's business. They definitely get cruddy from sitting outside all year but just one swish from my trusty power washer and they look as good as new.
Note: PRESSURE WASHER WOOD FURNITURE AT YOUR OWN RISK! I tried cleaning a cruddy old wood table using the lightest nozzle and it splintered the wood.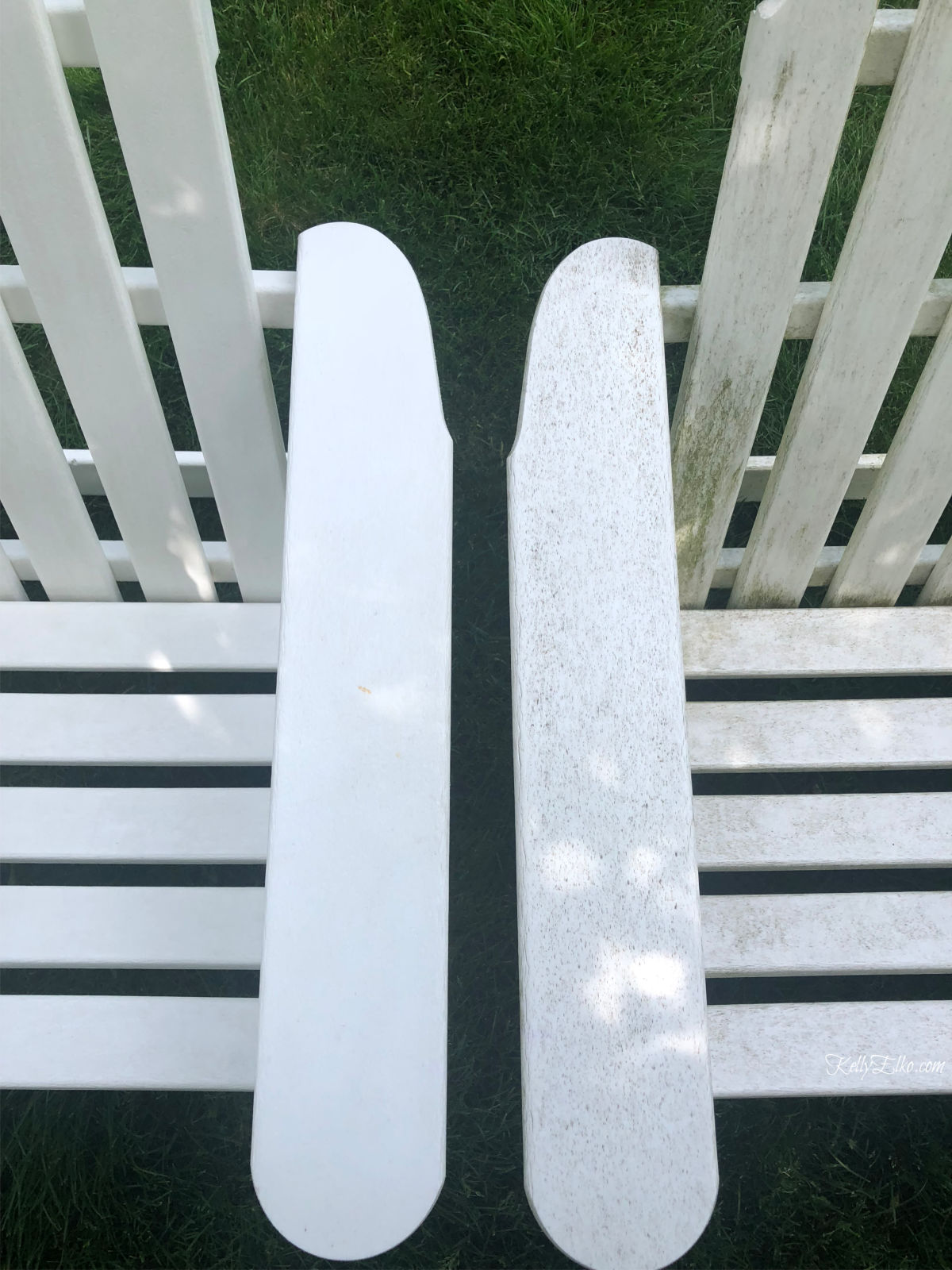 post contains affiliate links
This is the pressure washer I use and highly recommend (and so do 92% of reviewers)! Click the pic to shop.
I've added soap in the past but this year, I just used plain old water and it worked like a charm!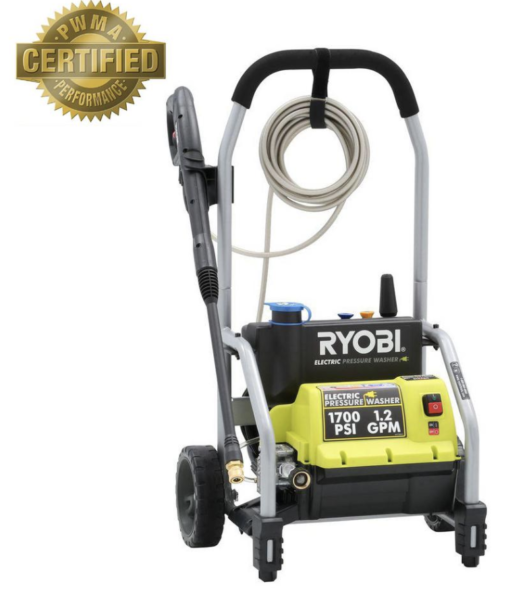 My once moldy green chairs now sparkle.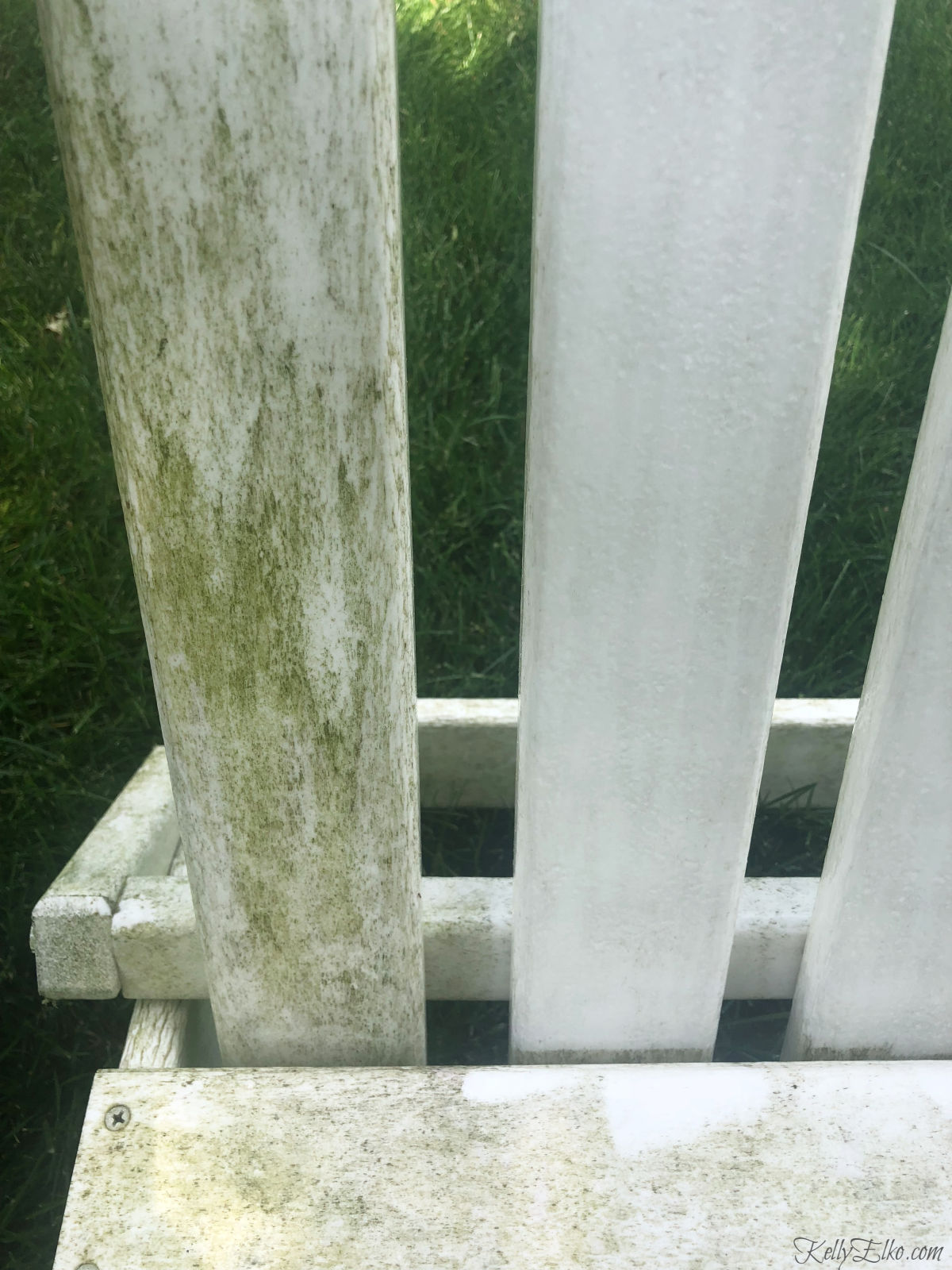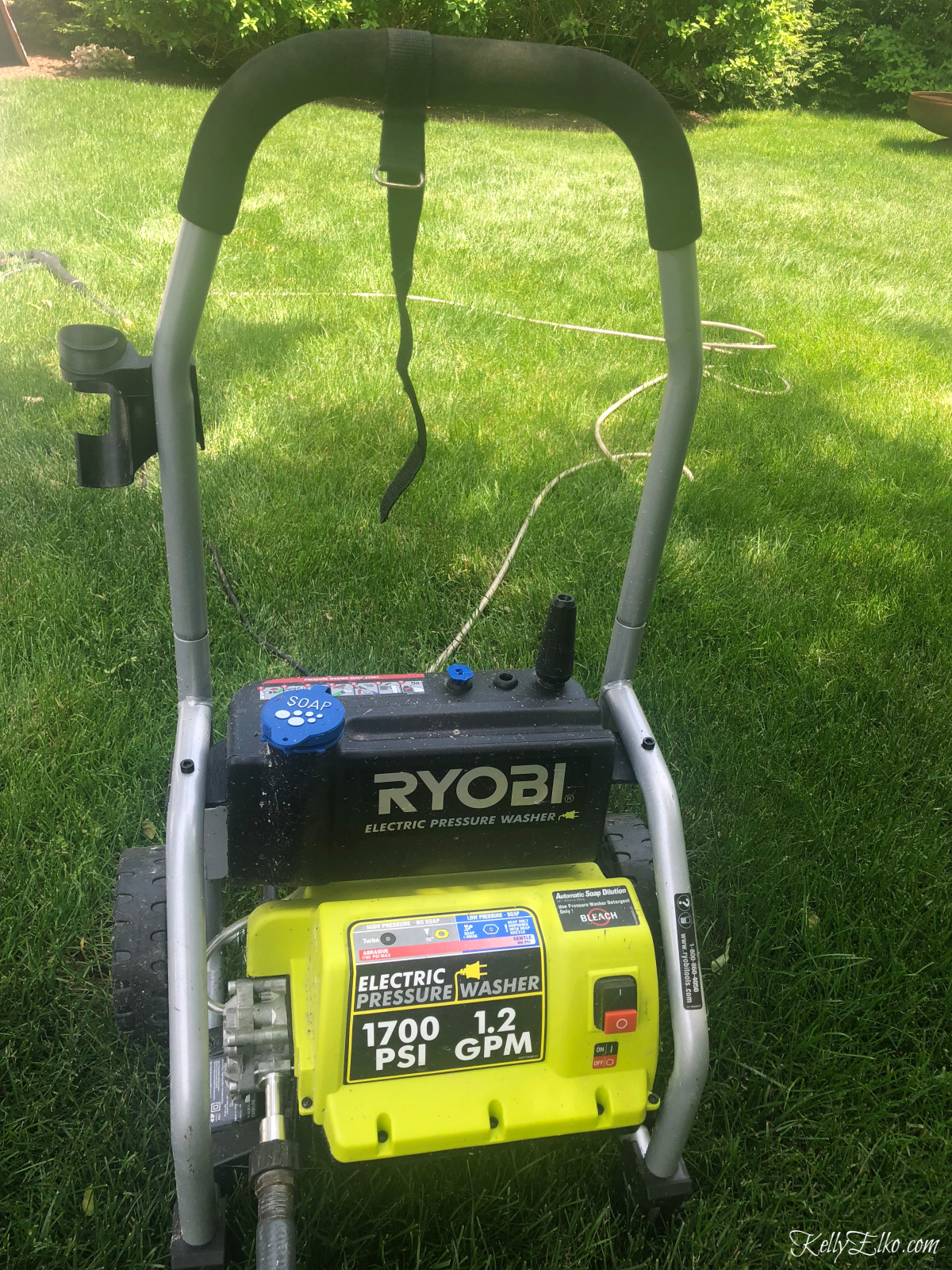 Before I power wash, I use my handy dandy leaf blower to get rid of all the loose dirt. I love using the leaf blower on my patio, porch and deck all year long. So much easier than sweeping! A rechargeable battery means no annoying cords to trip over.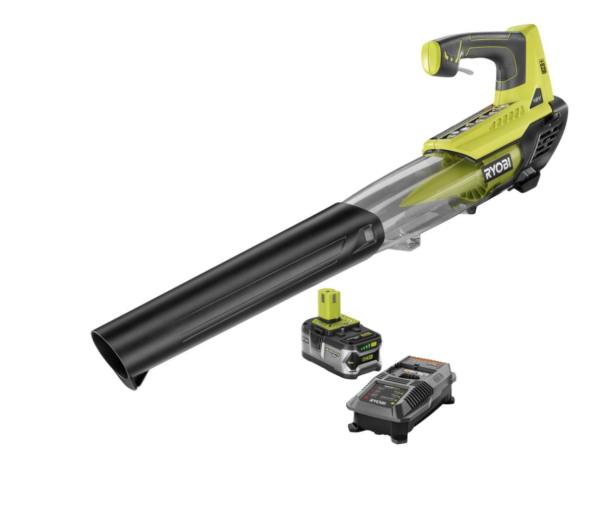 My bluestone patio is 10 years old and it always looks horrible after a long winter. I love the instant gratification of the power washer because I can see the stones shedding all that crud right before my eyes!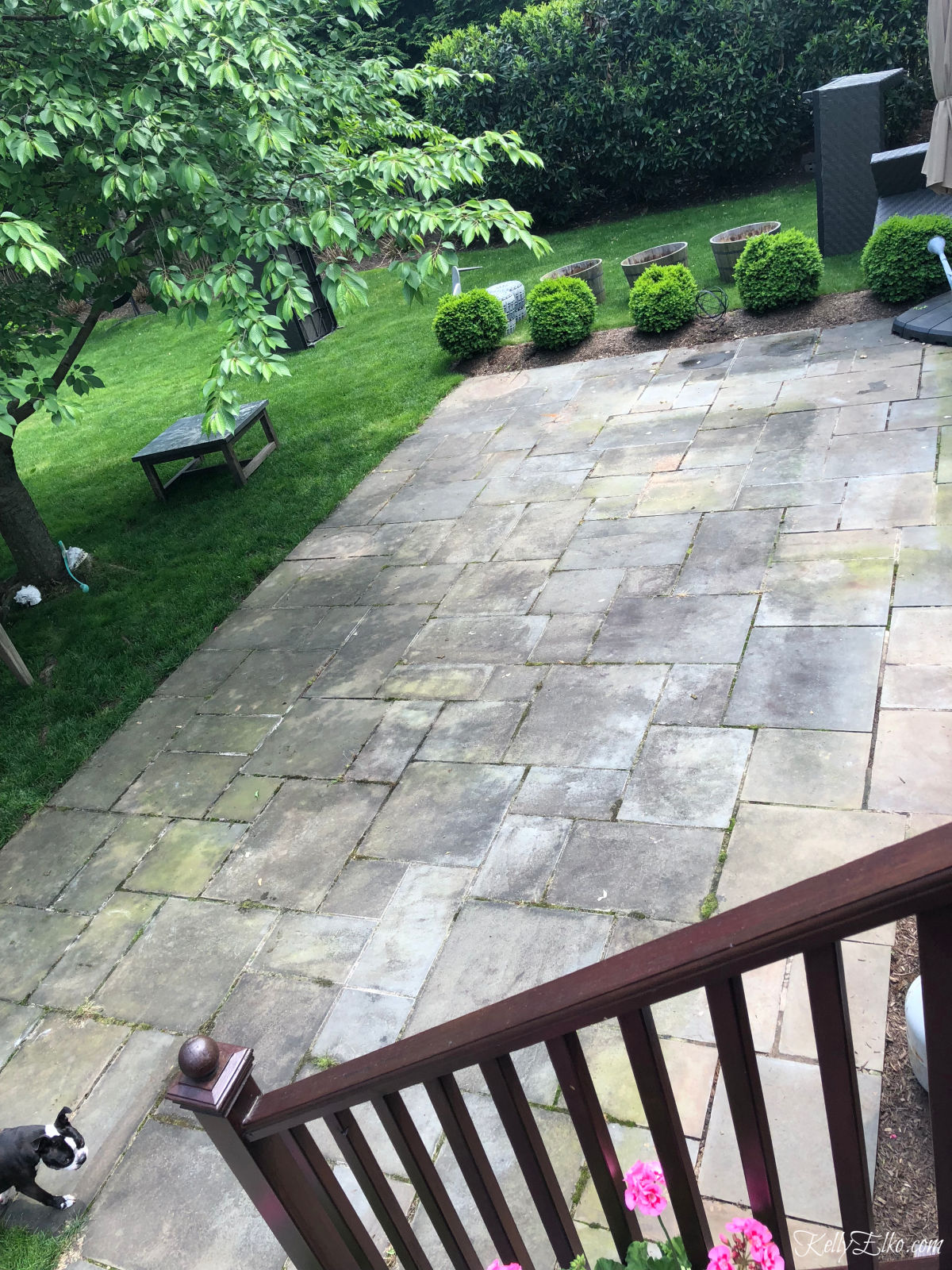 After a power wash, my patio looks so much better but I do need to have it re-grouted.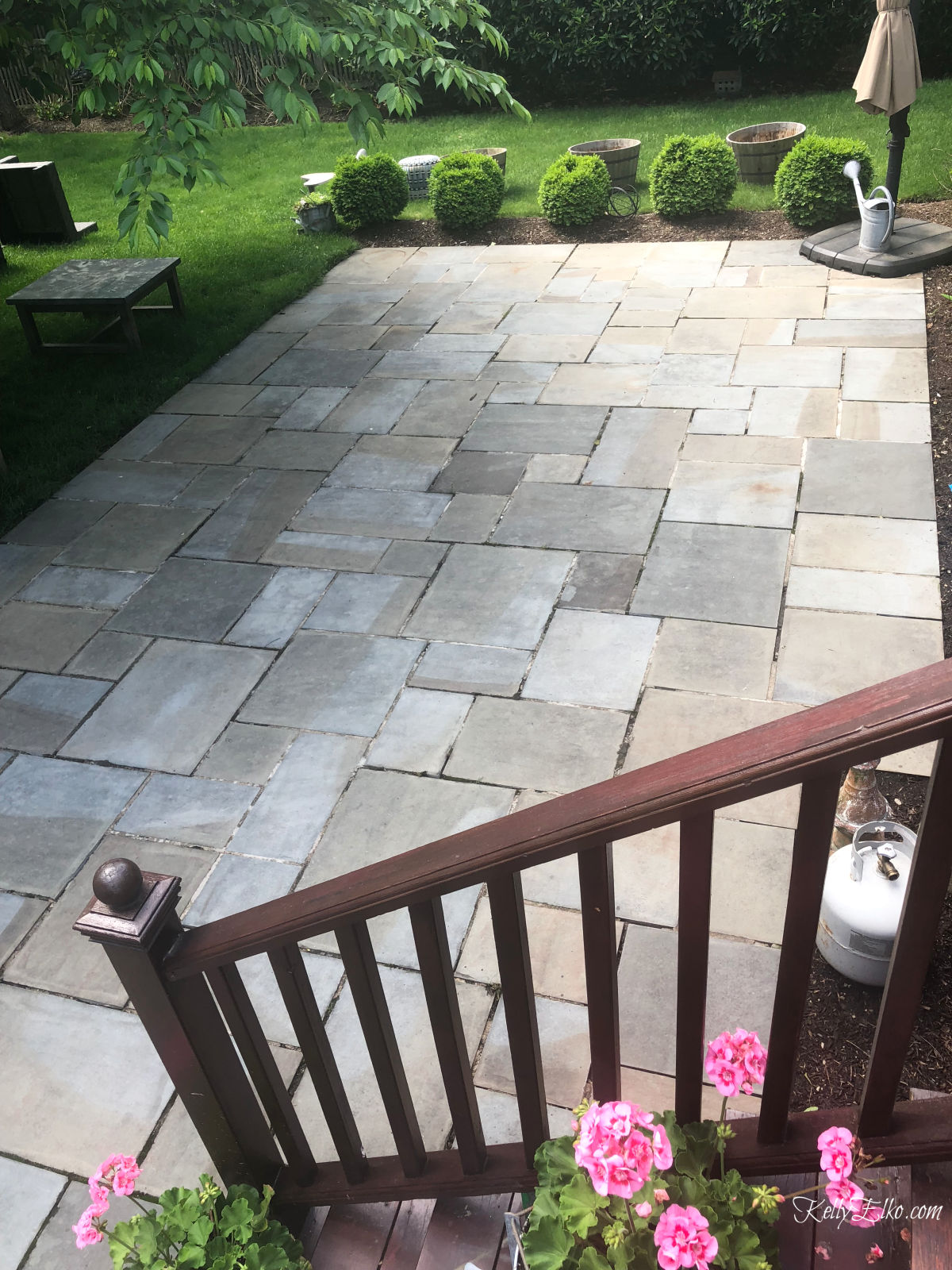 Cleaning is a necessary evil so I am happy to have the right equipment to make it bearable.
Now it's time to relax with an ice cold margarita!