12 Fun Peony Facts Every Peony Lover Needs to Know!
In China, peonies are a symbol of romance, prosperity, good fortune, a happy marriage, riches, honor, and compassion. I've gathered some surprising facts that every peony lover worth their salt must know! After reading these 12 fun peony facts, you'll be able to gain friends and influence people (and be ready for a peony category on Jeopardy) with your new found knowledge.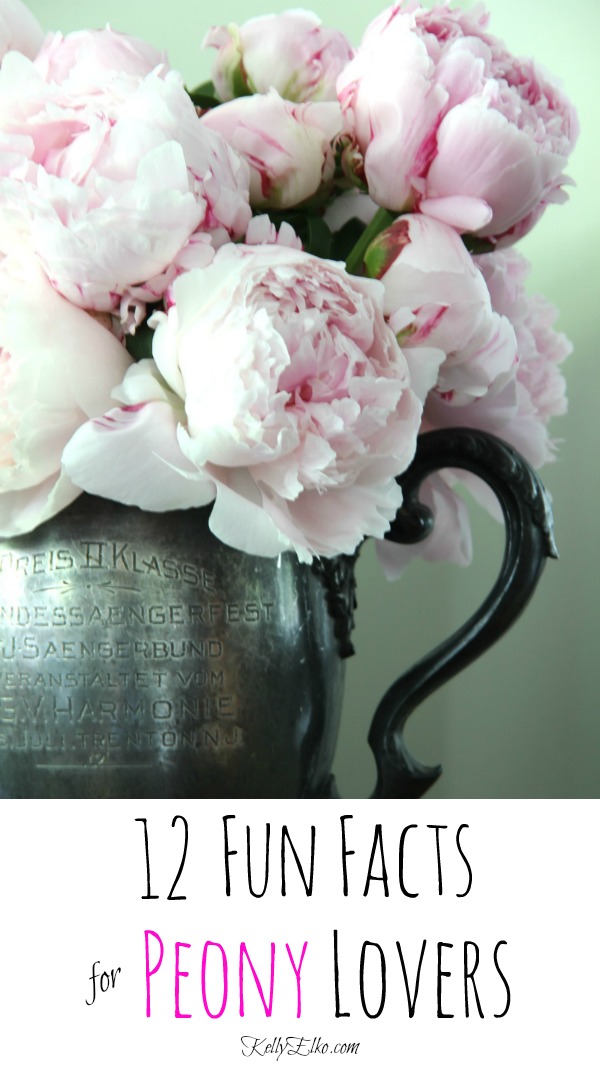 post contains affiliate links
When Marco Polo discovered peonies, he called them "roses as big as cabbages." I love the wild, free form look of this arrangement. This is just a small fraction of peonies that my three bushes reward me with every spring! Just make sure you use peony rings to keep your plants from flopping.
Don't miss my tips on how to successfully grow your own peonies …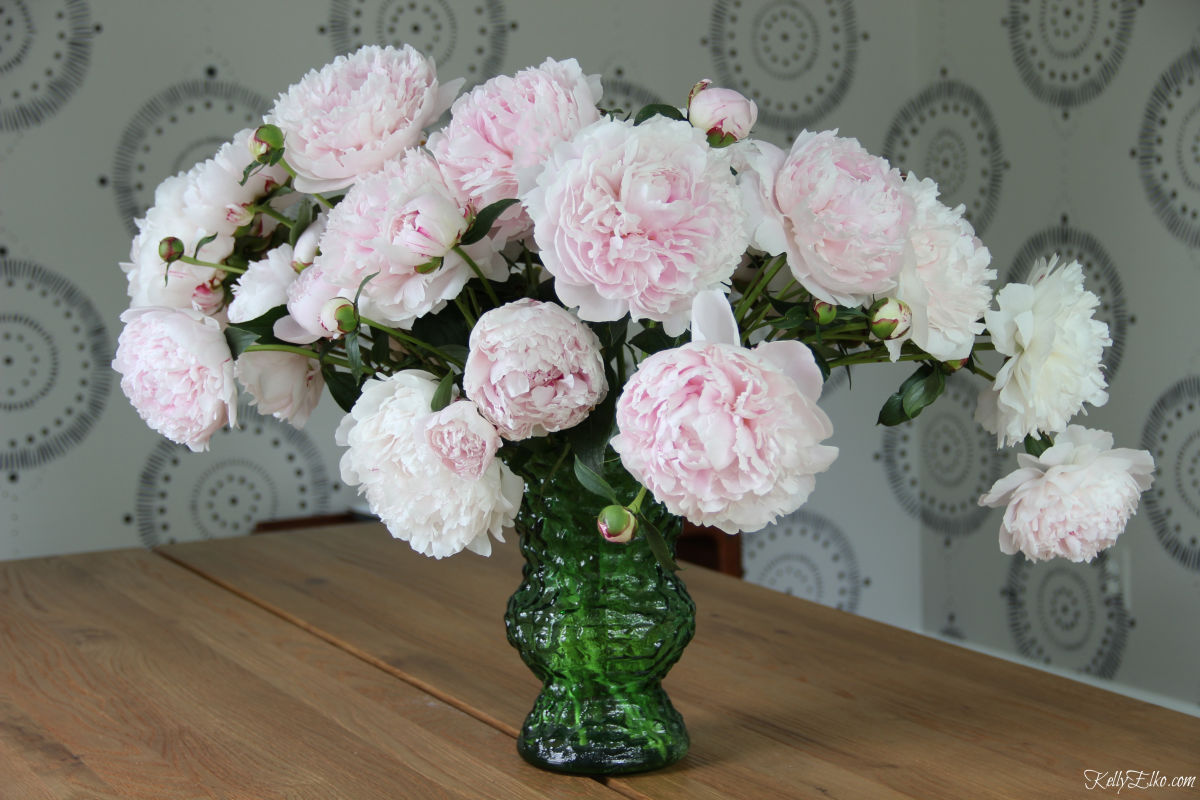 12 Fun Facts About Peonies
1: The peony is named after Paeon who was the student of Asclepius, the Greek god of medicine. Asclepius became jealous of his Paeon's natural ability to heal so before Asclepius could harm his student, Zeus stepped in and turned Paeon into a peony to keep him safe.
2: Peonies come in every color except blue and some varieties can grow to over 10 inches in diameter!
3: A peony plant can live for more than 100 years under the right conditions.
4: Peony petals are edible (just make sure that they are grown organically and without pesticides if you plan to take a nibble).
5: Ants love peonies! They are attracted to the sweet nectar found inside peony buds so they climb inside which helps the flowers open (although peonies will open just fine on their own).
Tip: Cut peonies at night when ants are less active
6: Deer hate peonies and so do bunnies!
7: Peonies need at least 400 hours of temps below 40 degrees in order to bloom in the spring. This is why they don't grow well in warmer climates.
8: Peonies can't store up energy for next year's blooms without leaves. When cutting flowers, don't remove more than half of the blooms and make sure to leave enough stem (with at least 3 or 4 leaves) on the plant.
Tip: Remove dead blooms in spring but wait to cut peony bushes to the ground until after the first frost
9: Lighter pink peonies are more fragrant than the darker ones.
10: Peonies are sun bathers and prefer a minimum of six hours of full sun per day.
11: Peonies are the traditional flower to celebrate the 12th anniversary.
12: The Chinese name for peony is sho yu which means "most beautiful."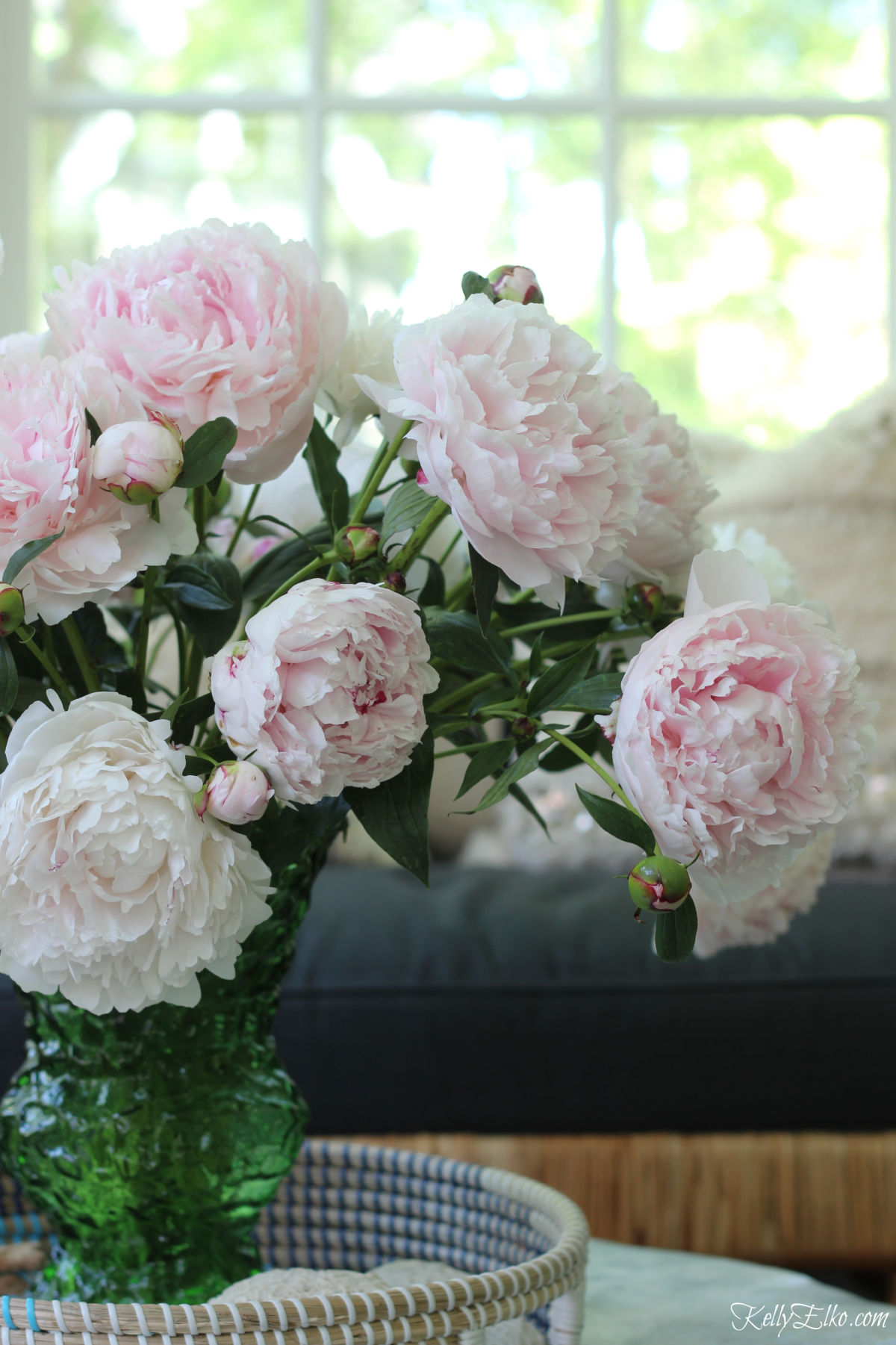 I wish this was smell-a-blog so you could inhale the sweet scent of my peonies.
I've written a few posts dedicated to my favorite flower if you want to read more …
My supermodel peonies posed for some more pics and I have a few tips to make your peonies last much longer once they are cut …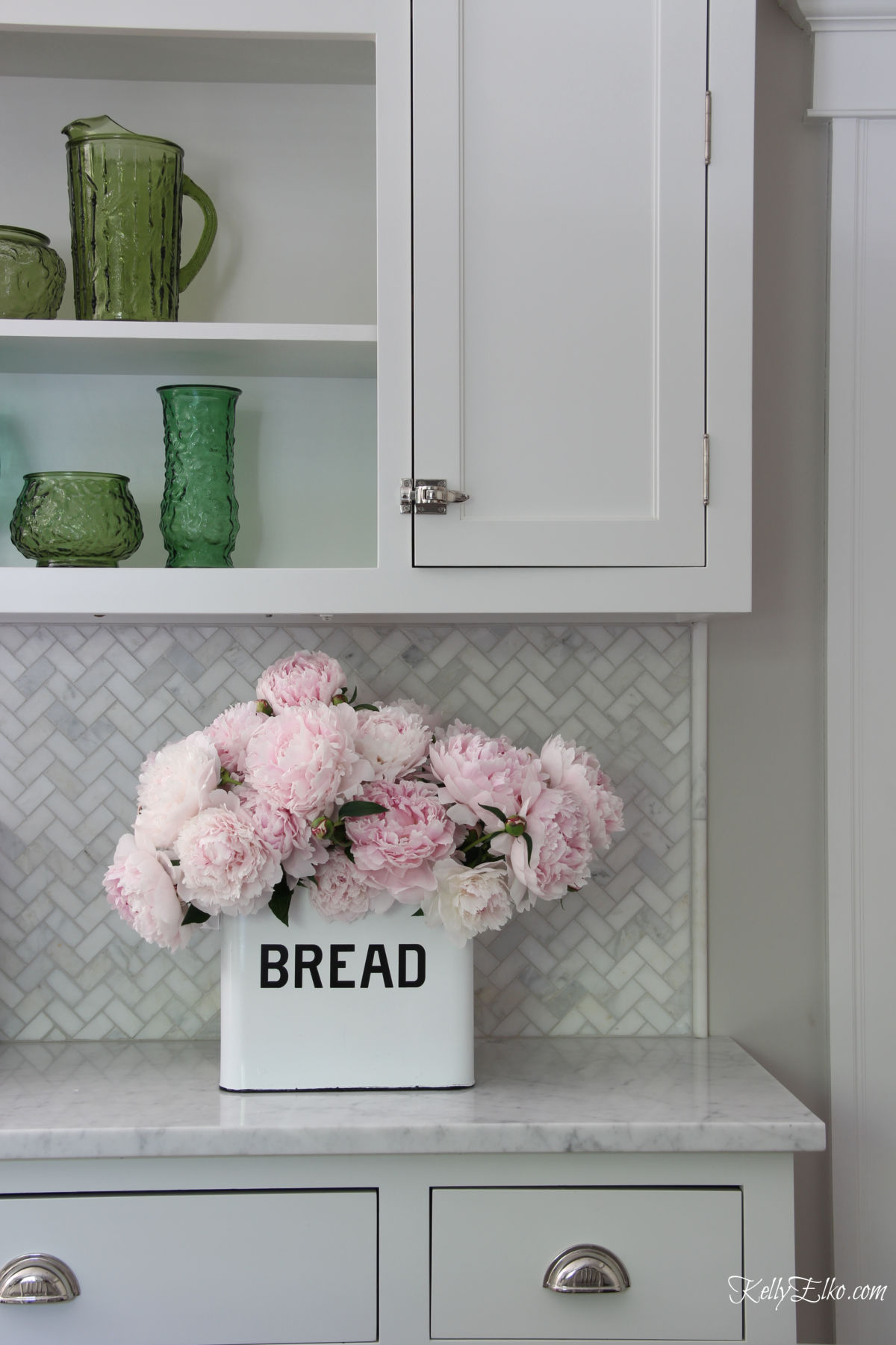 I love using unexpected things as vases. In this cute breadbox, I added two vases and filled them with peonies.
Peonies will last much longer if you change their water daily and cut the stems a bit.
You can find this vintage style enamel breadbox here.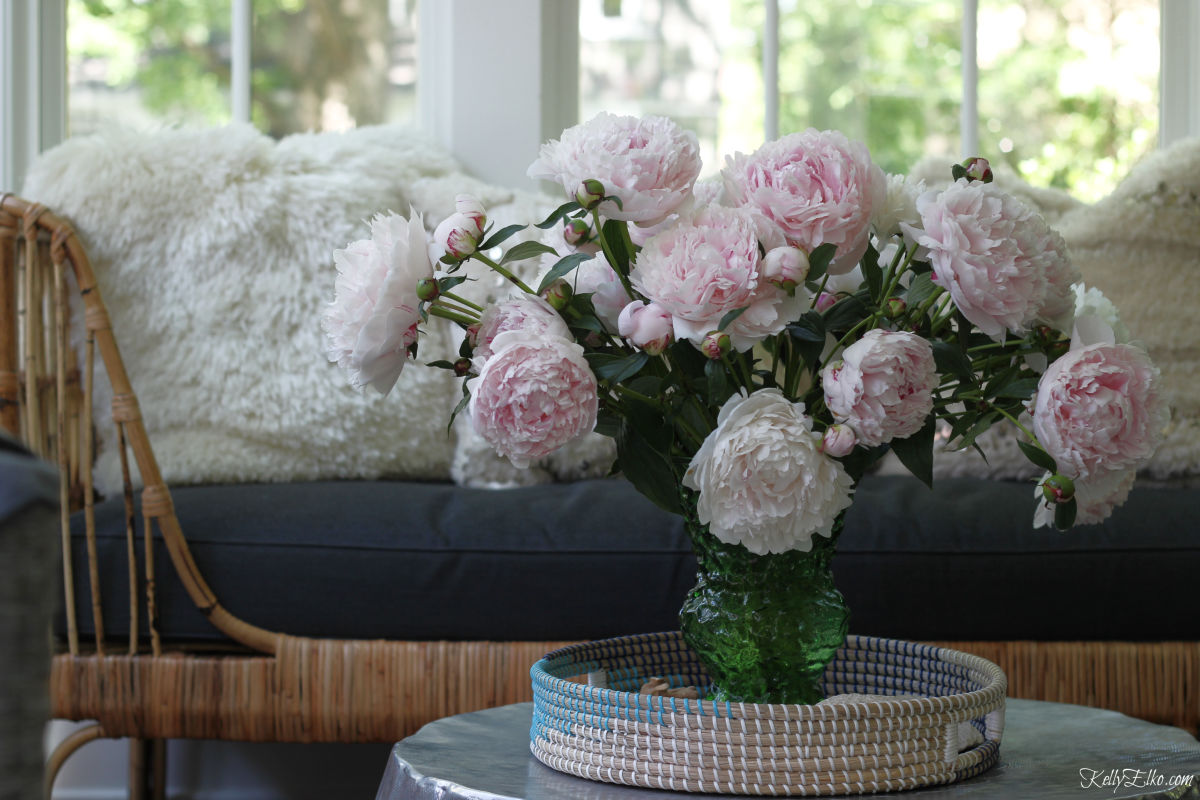 Here's to the power of peonies!