52 Weeks of Yes Month 3! Cryotherapy, Broadway, Goat Yoga and an MRI
I'm a quarter of the way through my 52 Weeks of Yes! and I got hit with a major snag! I turned 50 and started falling apart … literally! I got to experience something that was never on my bucket list – an MRI. The diagnosis is a herniated disk and it involves shooting pains from my lower back all the way down to my calf. I started physical therapy yesterday so my Yes's may be a little bit less physical until I heal. In the meantime, my 52 Weeks of Yes Month 3 includes me visiting a cryotherapy chamber where I froze my tush off, taking in a Broadway show (and a few rooftop bars) and doing downward dog with goats!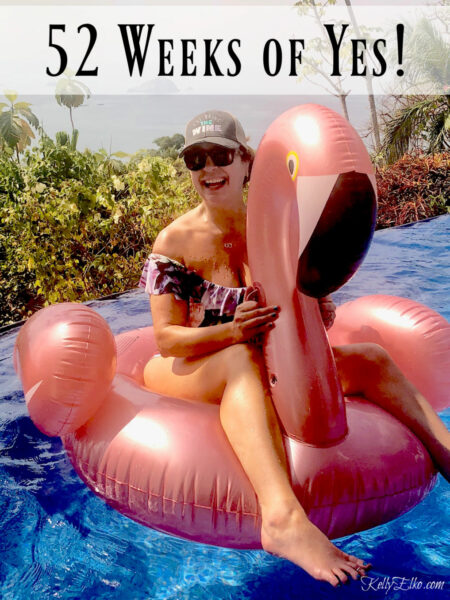 post contains affiliate link
I think many people are afraid of trying new things for fear of failure. They don't want to make fools of themselves or be perceived as less than perfect. Well, I think trying new things is how we grow and stay young.
Have you read the book: It's Great to Suck at Something: The Unexpected Joy of Wiping Out and What it Can Teach Us About Patience, Resilience, and the Stuff that Really Matters. I encourage everyone to let go of perfectionism and not worry about what anyone else thinks and live your life with curiosity.
This is exactly what I've been doing and it's freeing! I've never been one to really care what others think but turning 50 has me caring even less. I care about experiences and enjoying the moment. These last three months have had me doing some pretty cool things and I am looking forward to keeping the new experiences coming.
Week 9 – MRI
I blame my hubby! I joined him in our basement for a workout and while trying to impress him with my physical prowess, I felt a pain in my back. Over the next few days, the pain got worse so I finally went to the doctor who confirmed my self diagnoses of sciatica and when it continued to worsen, she ordered an MRI which confirmed that I have a herniated disc! It's been over a month and the pain is still very bad but I'm hoping physical therapy will have me in tip top shape soon.
MRI Verdict: 0 glasses of wine!
Week 10 – Cryotherapy
Cryotherapy means "cold therapy" and they aren't joking! It's supposed to help reduce inflammation (not to mention burn tons of calories) so I thought it would be the perfect antidote for my herniated disc.
Cryotherapy claims to help with migraines, numb nerve irritation, help treat mood disorders like anxiety or depression, reduce arthritis pain and more. While there is some research supporting the claims that cryotherapy can offer health benefits, it's still being researched so I advise everyone to talk to their doctor to see if it's right for you.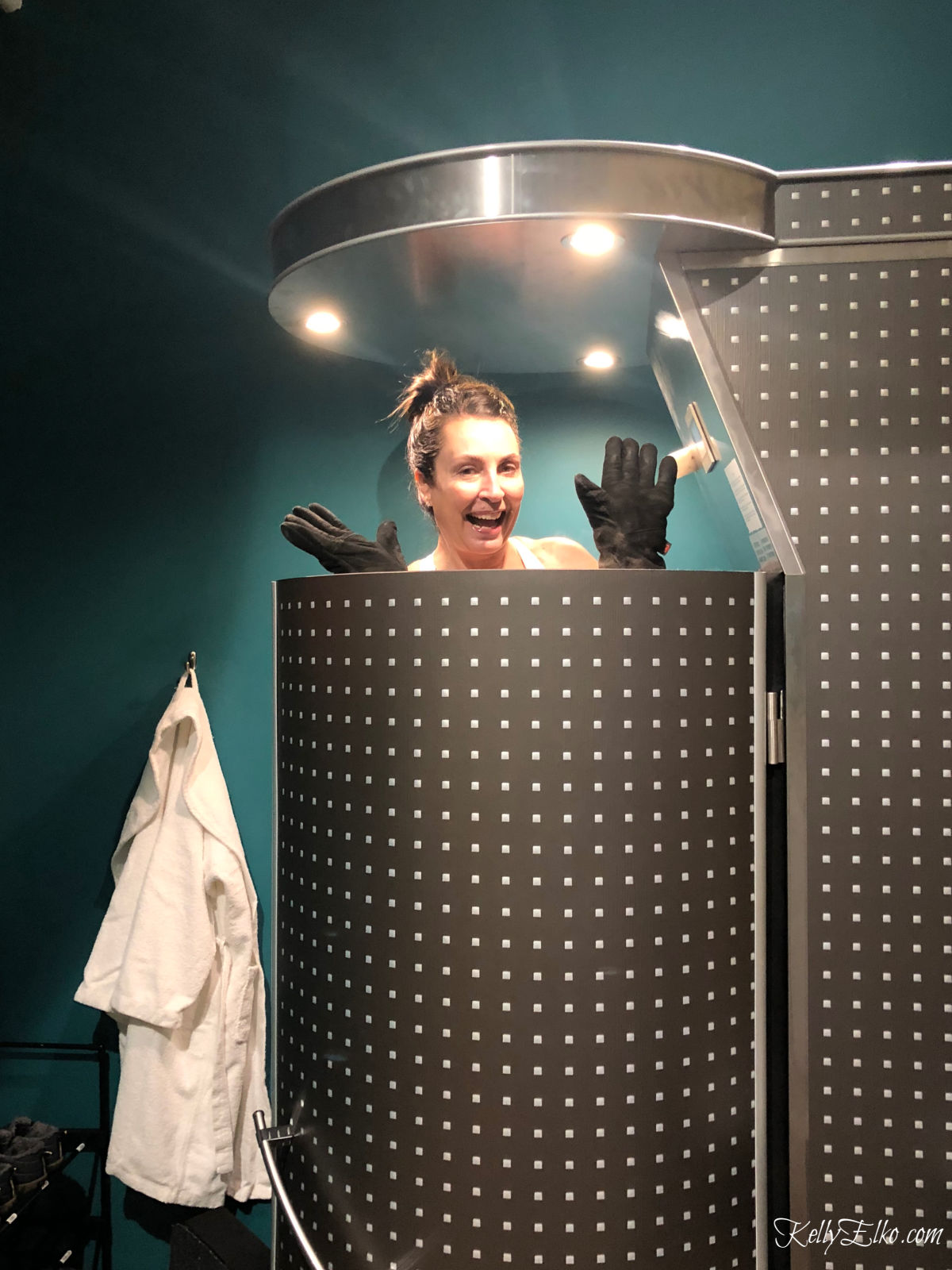 The cryotherapy operator provided a robe, fashion week approved knee high socks, shoes and gloves that looked like giant oven mitts and told me to strip down to my undies in the dressing room. I stepped into the chamber, removed my robe and handed it over to the operator.
Now I know how Snow Miser feels! It was sooooo cold but it felt great! It was invigorating and the three minutes flew by. Especially since the cryo operator and my friend Sarah stood right outside the chamber chatting with me. When I was done, my robe was handed to me and I emerged from the chamber a little bit redder (look at my calves in the pic below) and feeling like I could conquer the world.
Don't miss a video of me in the cryo chamber on my Facebook page here.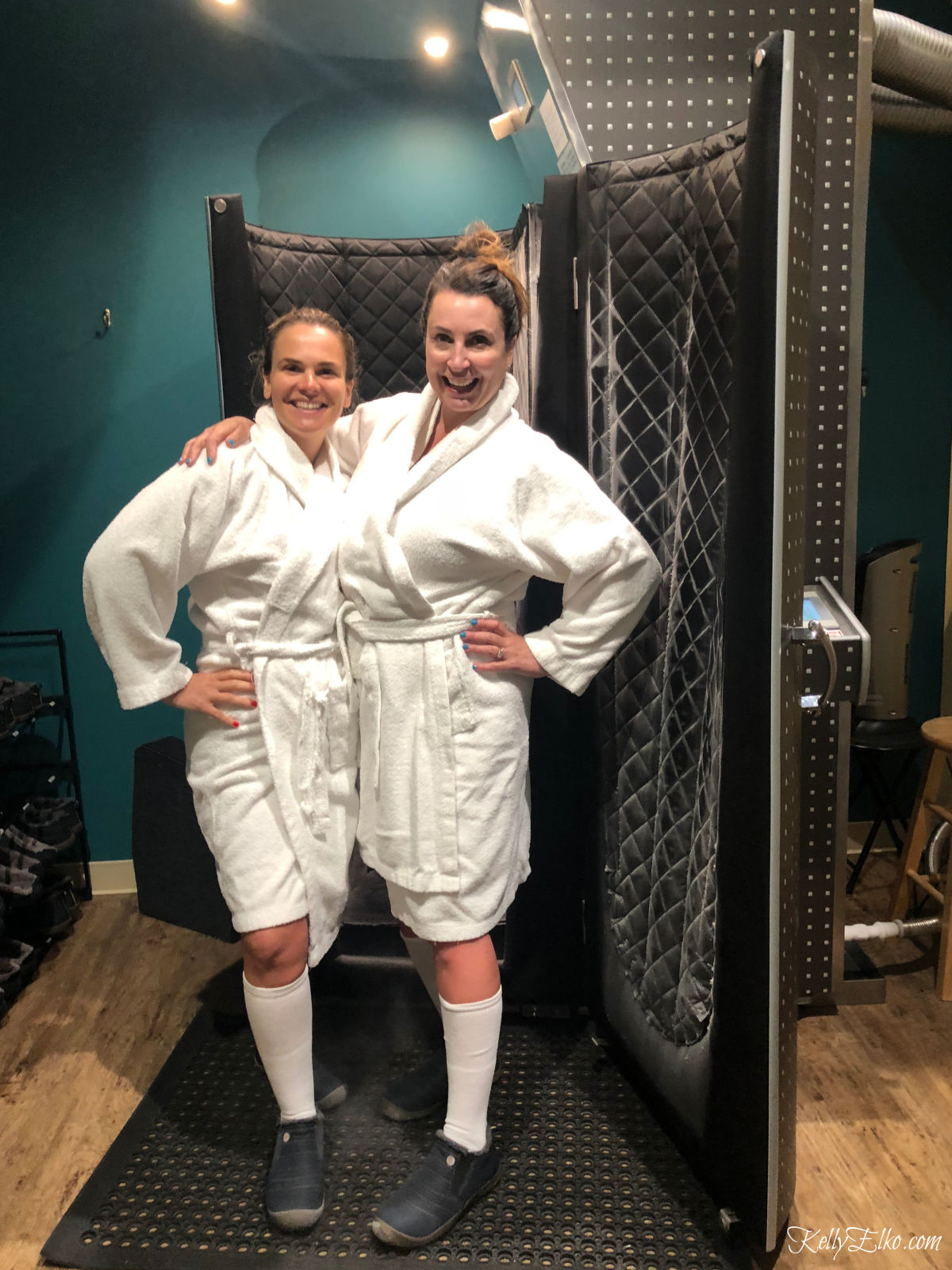 The intro special included my choice of add ons so I opted for the cryo facial which was 15 minutes of freezing cold air blown all over my face. I should have scheduled a big night out after because my skin was glowing!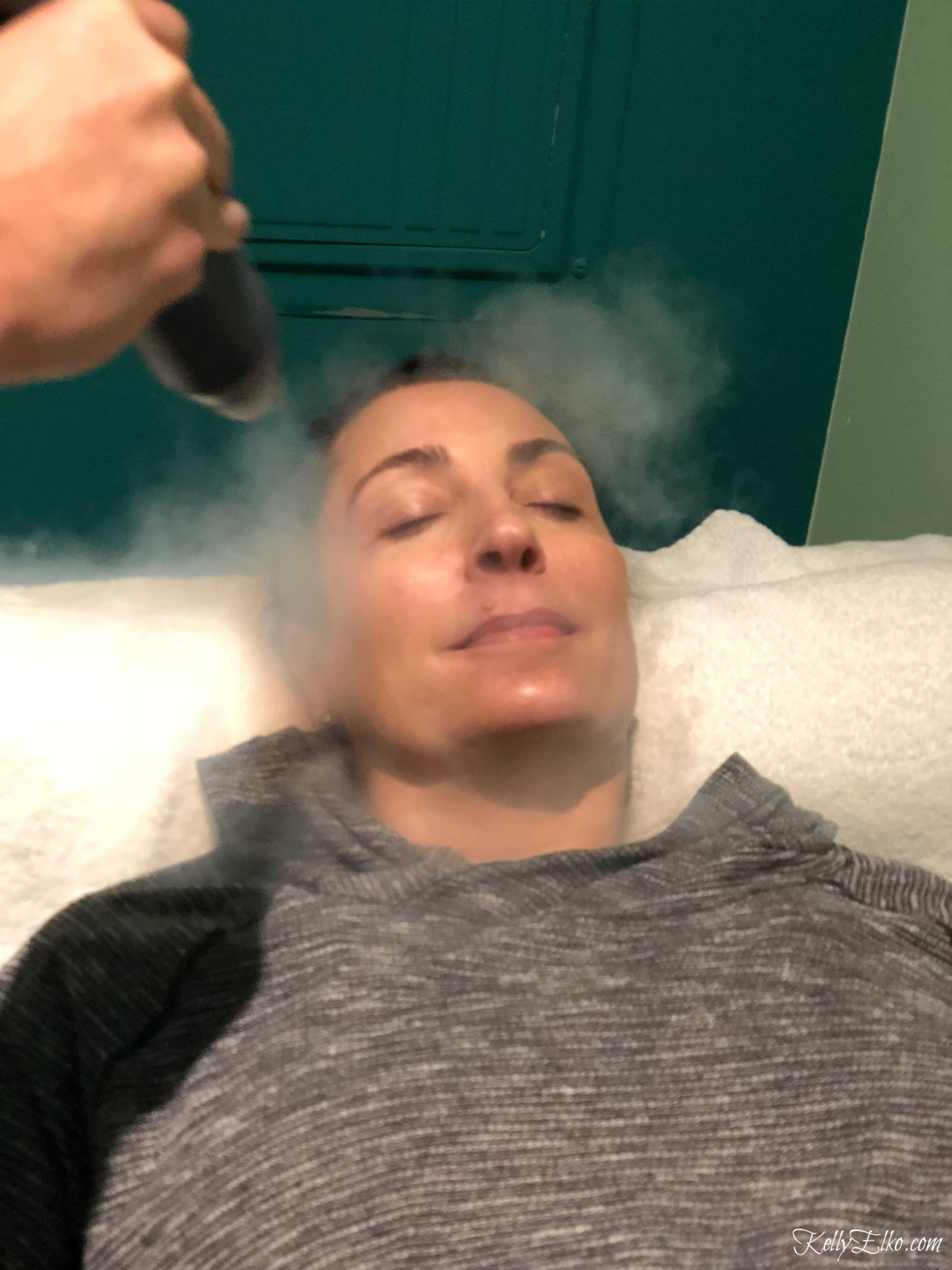 Cryotherapy Verdict: 10 wine glasses
I left feeling great and would definitely do it again as I think the more it's done, the greater the benefits.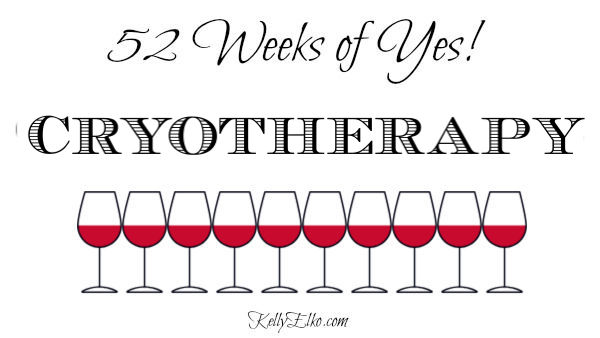 Week 11 – Broadway Show
I saw Cher! Not the actual Cher … the Broadway show. It started off slow, was a tad bit cheesy but ended strong. I would recommend getting the cheap seats (which we did) if you plan to see this.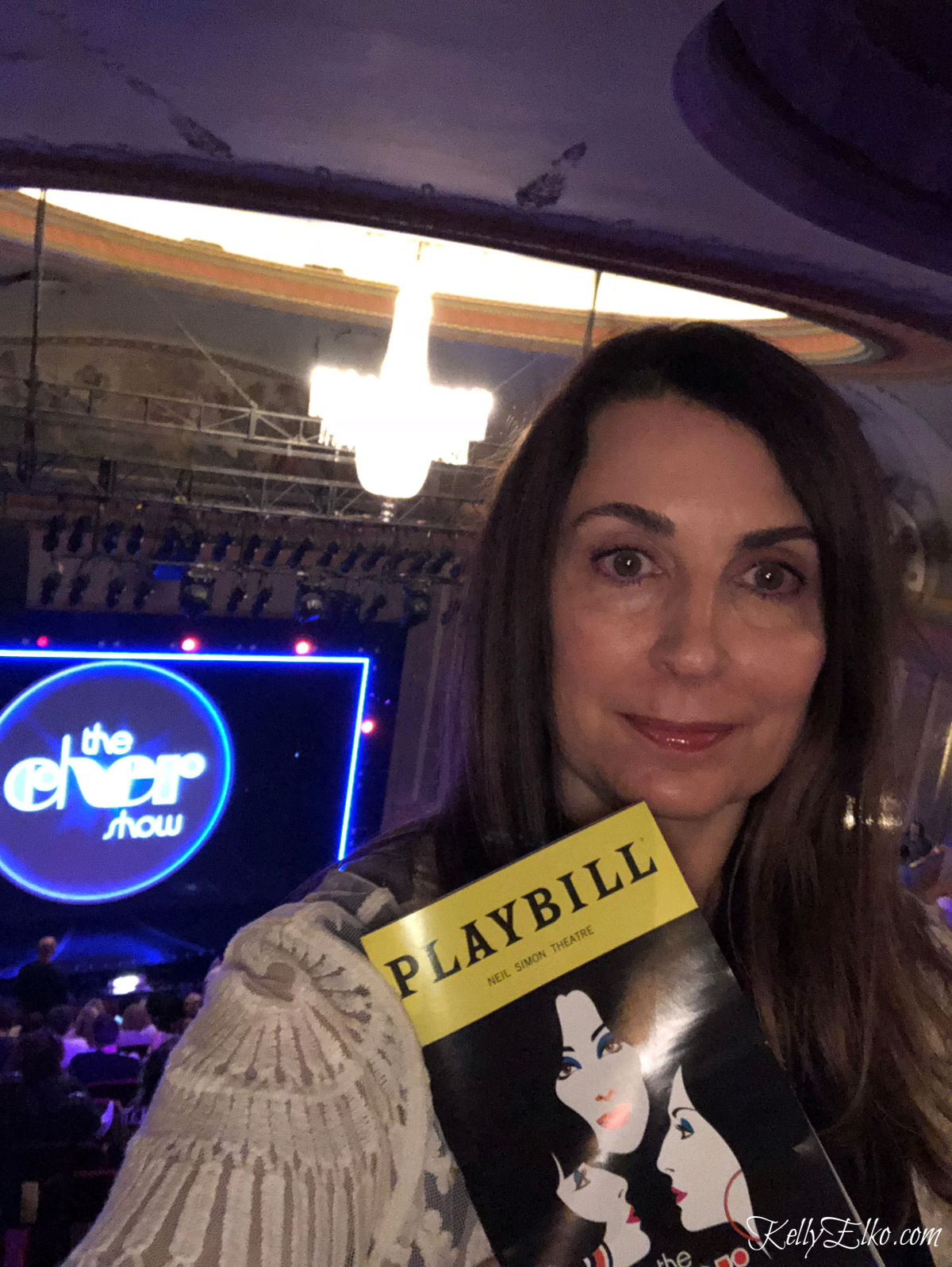 No trip into New York is complete without rooftop drinks and a great dinner. If you make it to New York, I highly recommend Vida Verde for lunch or dinner. It's a vibrant Mexican restaurant with margaritas as good as the decor and they have a very cool rooftop bar! It's a quick walk to Broadway too.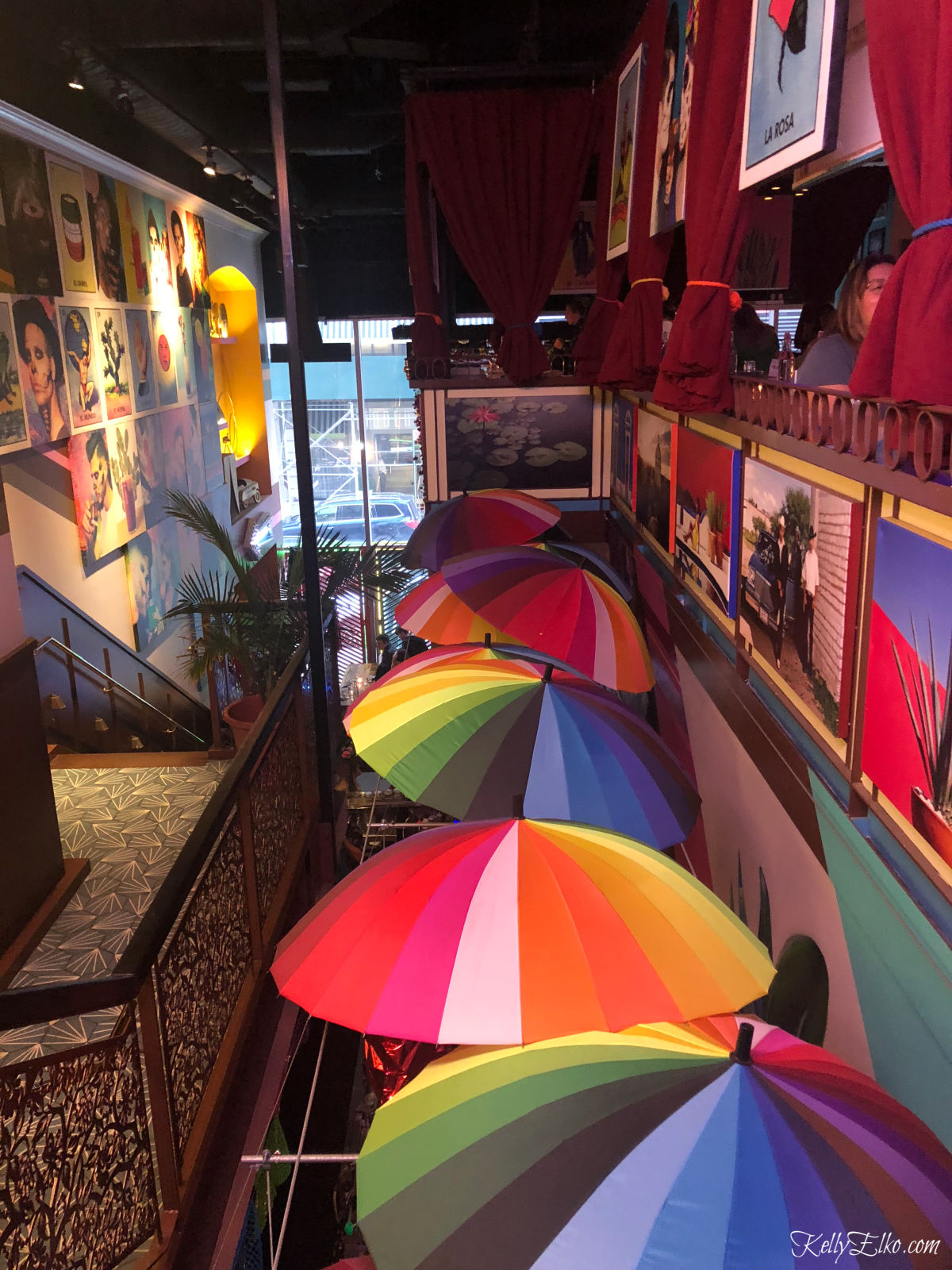 Cher on Broadway Verdict: 8 wine glasses
Although I've seen better shows, this was all about the costumes (oh the amazing costumes!), the music, dancing in our seats and just letting loose.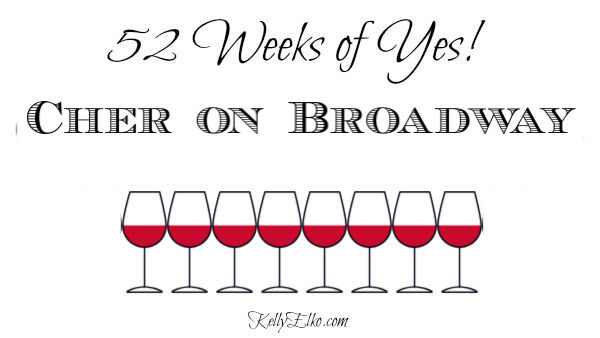 Week 12 – Goat Yoga
The world would be a happier place if baby goats were free to roam among us! I had no idea what to expect from goat yoga so I gathered up a few friends (all of us newbies) and headed off on a scenic drive to the most charming lavender farm.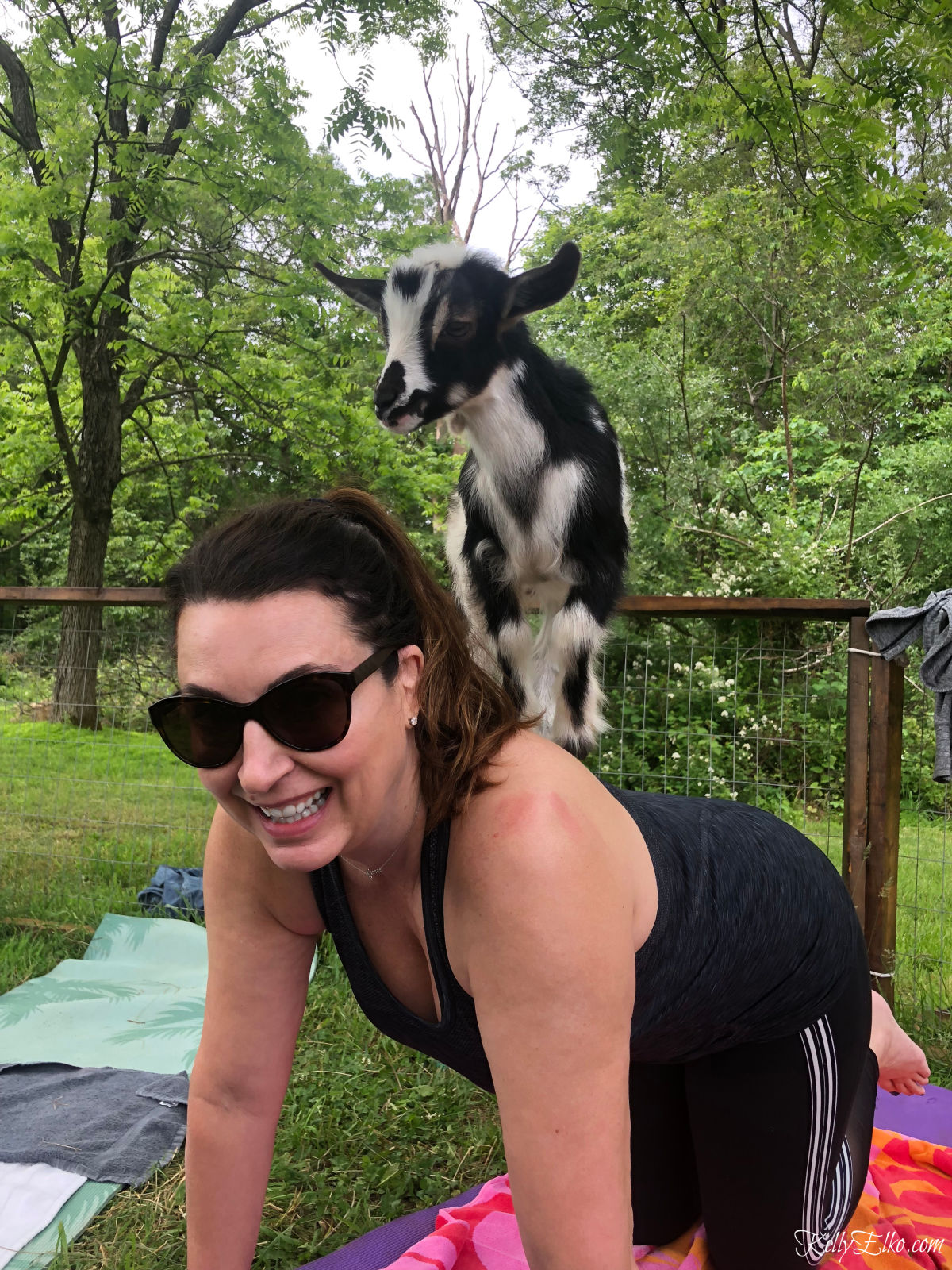 This little guy nibbled on my necklace and ponytail and actually pulled out a few pieces of my hair but with a face like that, how could I be mad!
The best part was getting to bottle feed these cuties.
P.S. This is my favorite workout tank. I love the ruching which hides a multitude of flaws!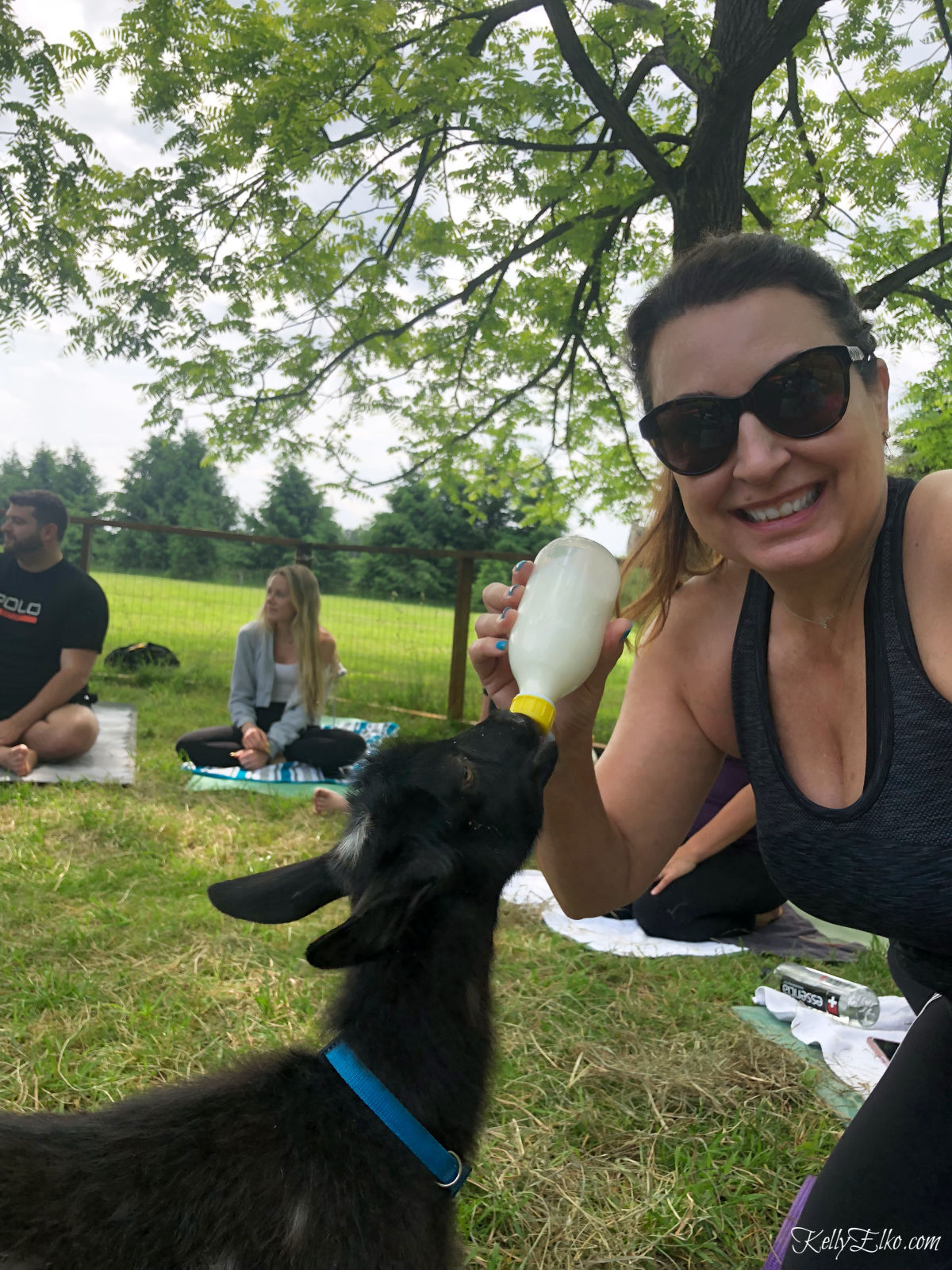 Mad Lavender Farm is right out of a storybook! Not only do they have goat yoga, but they grow the most beautiful and fragrant lavender.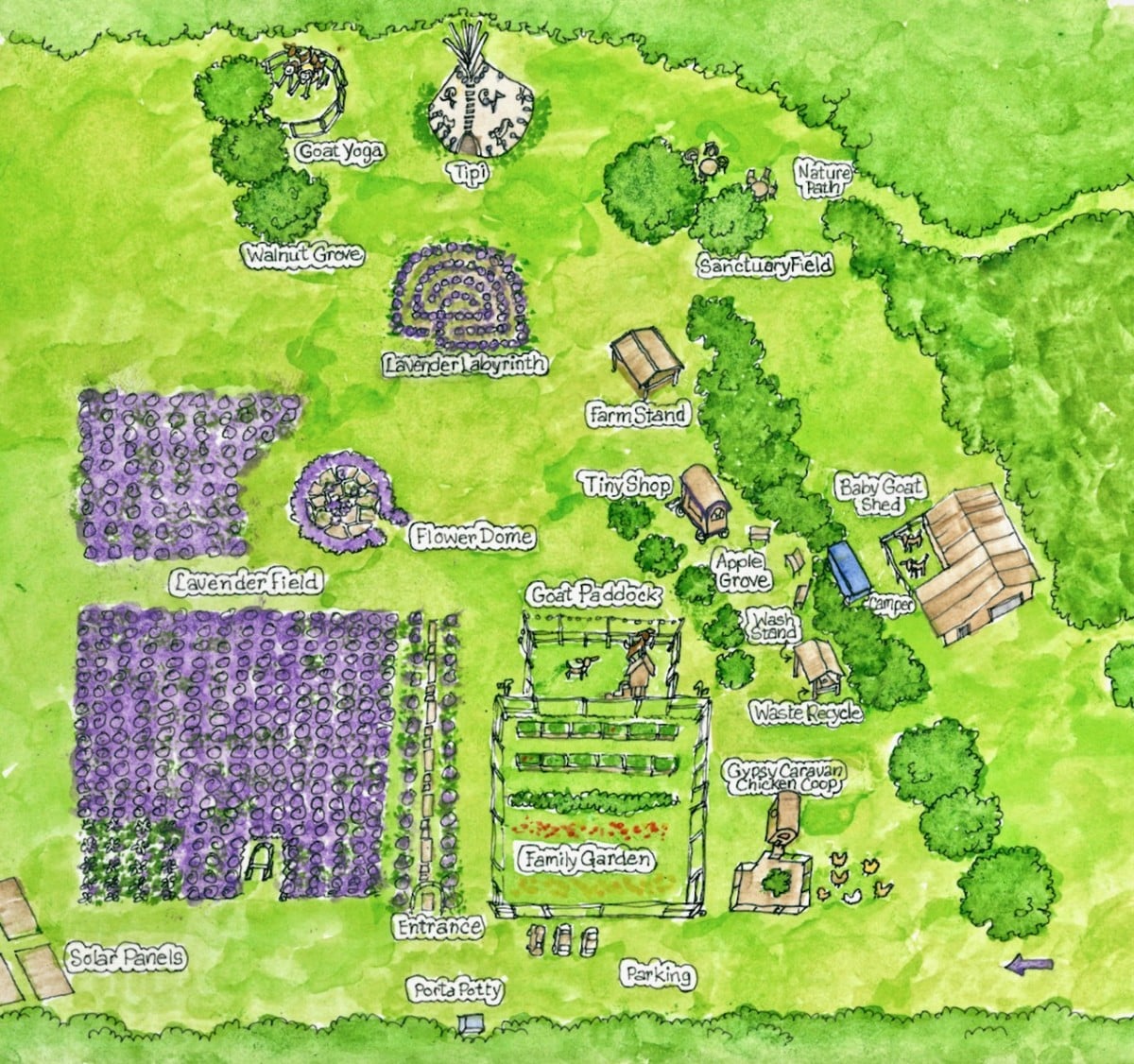 If it rains, don't fret because goat yoga will be held inside the 26 foot tall tipi!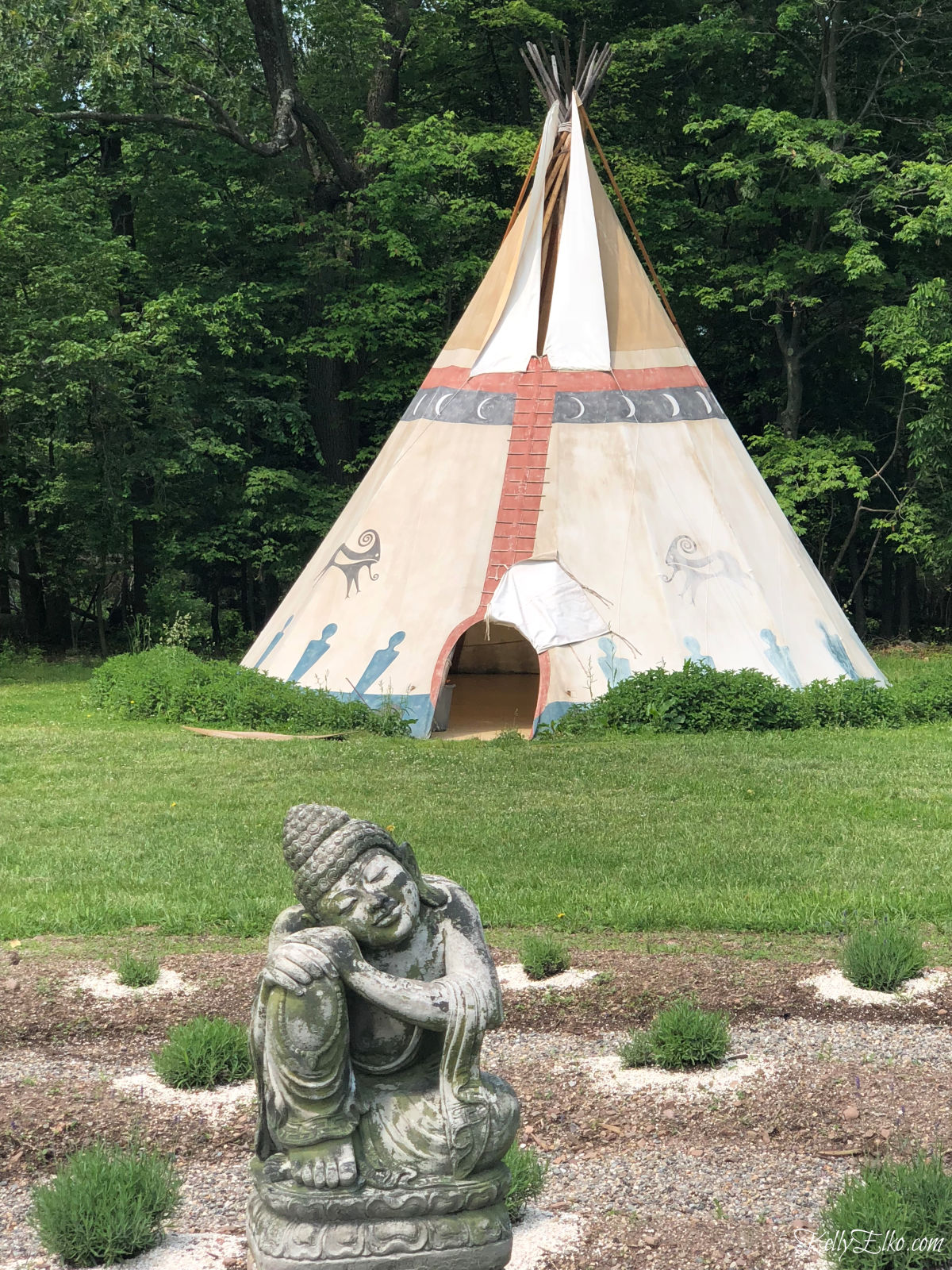 Lavender and wisteria were in full bloom in the flower dome!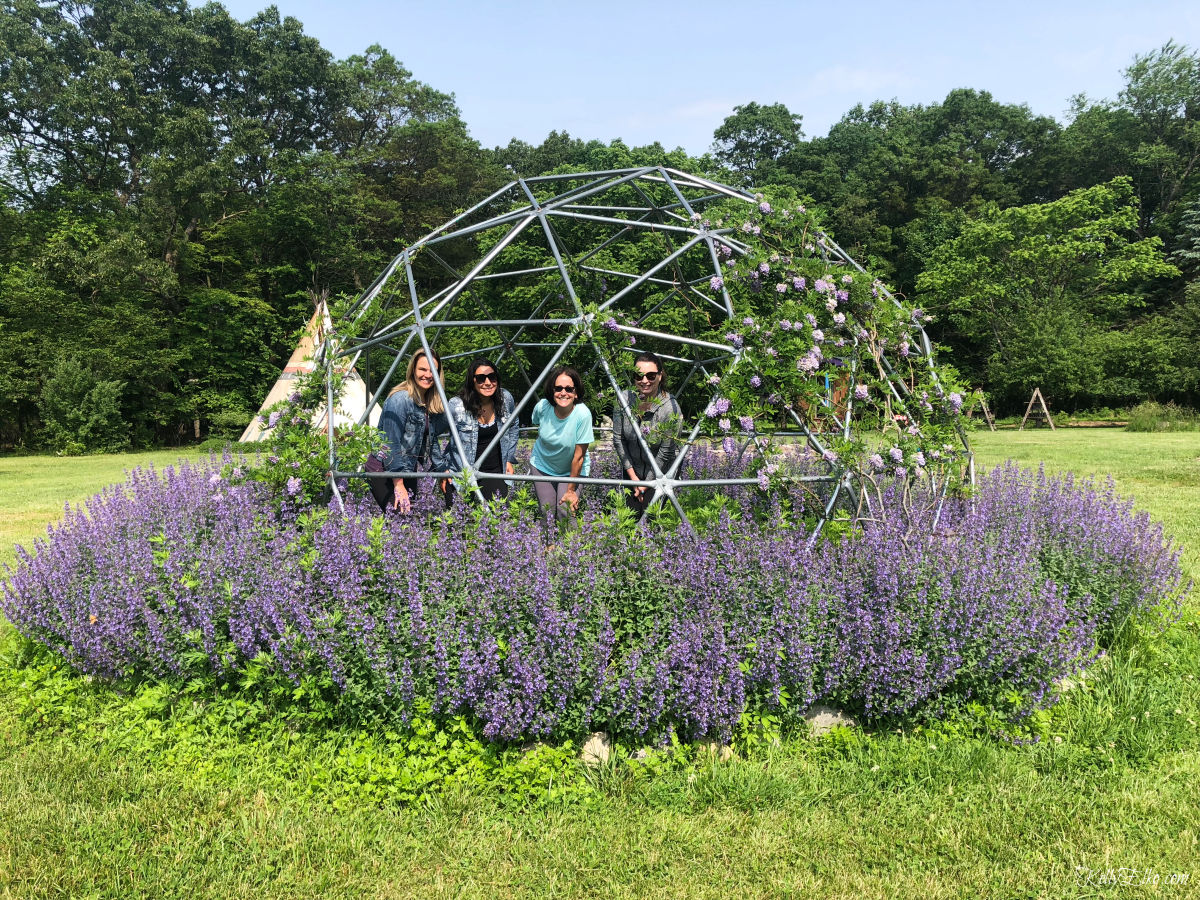 Even the chicken coop was adorable and looks like a train caboose!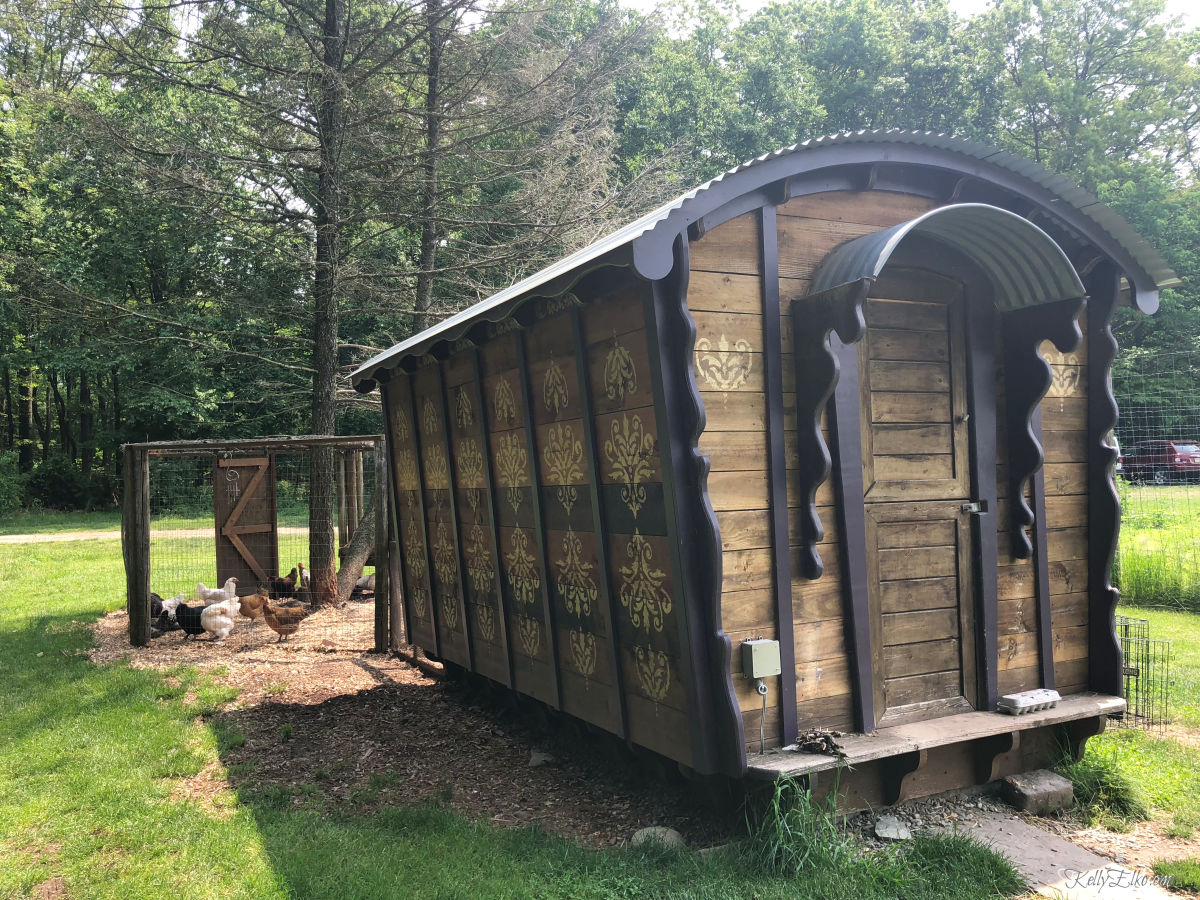 The tiny shop was filled with all things lavender including soap, candles, and more. We had fun tasting the lavender ice cream and fudge.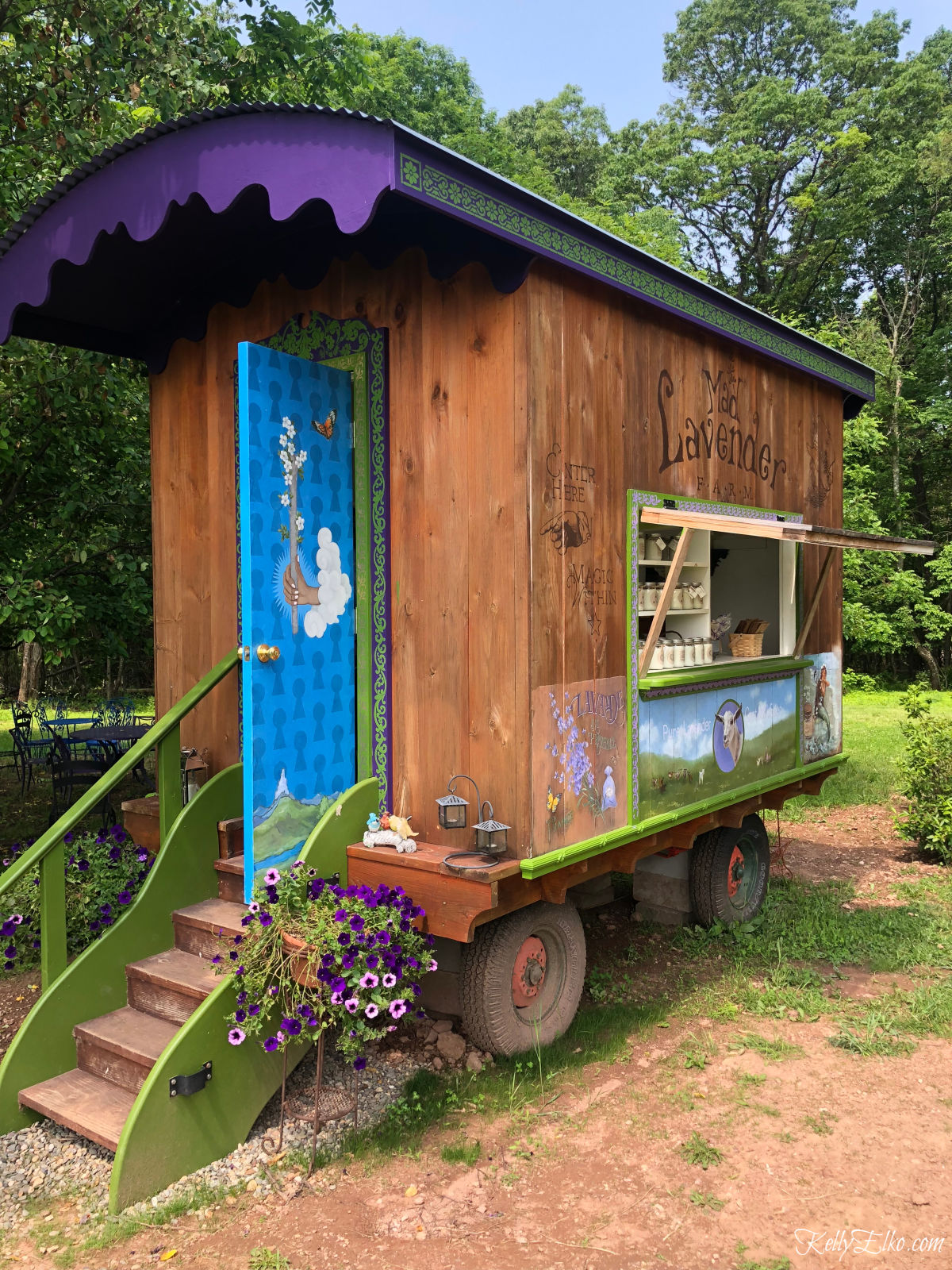 I tried smuggling a goat out of there but was caught in the act!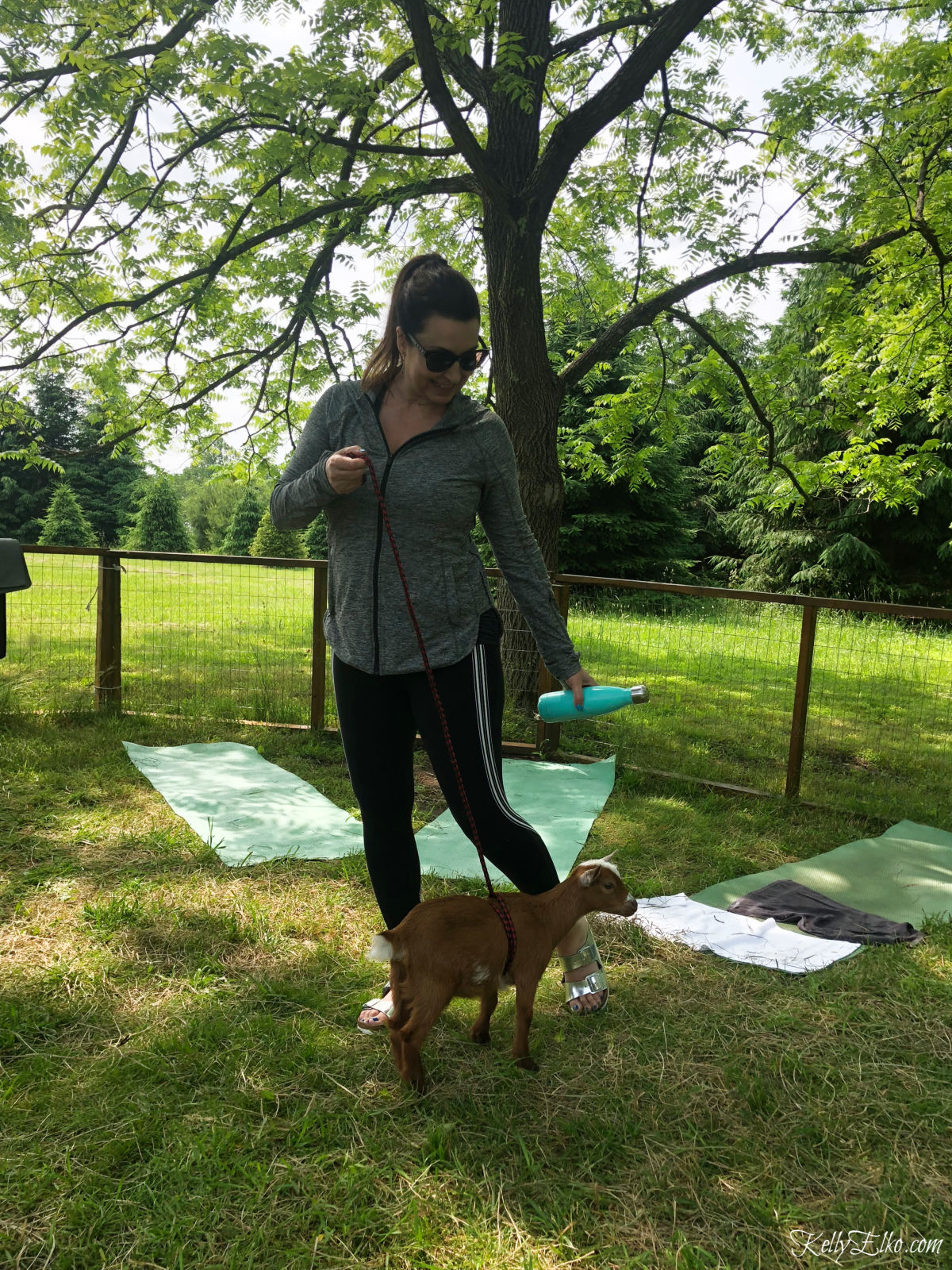 Goat Yoga Verdict: 10 wine glasses!
What's not to love about tiny goats frolicking around you while doing downward dogs? The setting of this little farm made it that much more perfect.
The farm is located midway between New York City and Philadelphia – you can see more of Mad Lavender Farm here.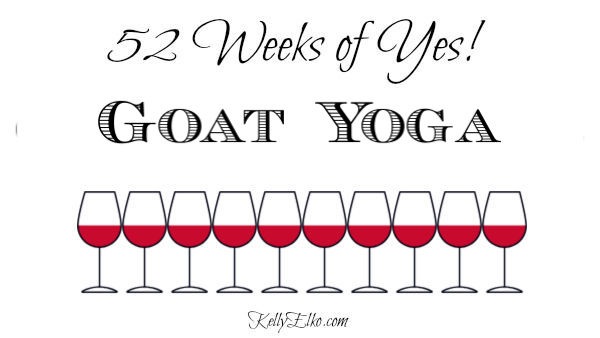 Here's to trying new things … even if we suck at them!