See how I painted mid century furniture and turned it into a colorful, media cabinet. This sunroom was decorated using a mix of new and vintage finds.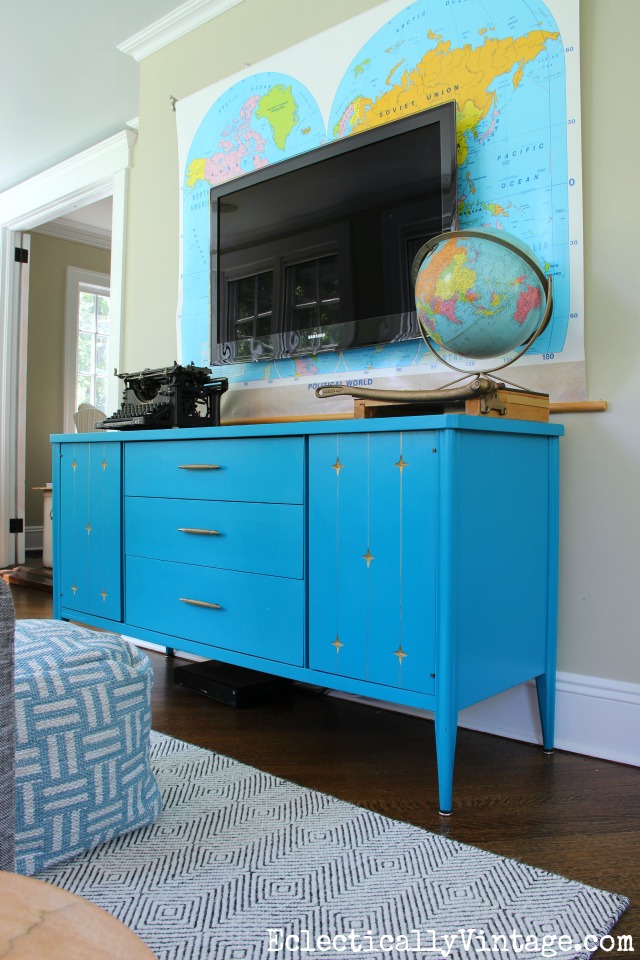 Slow and steady wins the race.
I'm not a wham, bam thank you ma'am kind of decorator.
I would much rather do things little by little – waiting for the perfect pieces.
Remember the mid century console I found at an estate sale a few years ago. I painted it a fun shade of blue and there it sat. The belle of the ball. Waiting for some equally amazing furniture and accessories to keep it company.
Once my new sofa (don't miss my tips for buying a sofa online) was in place, my search for the perfect rug began.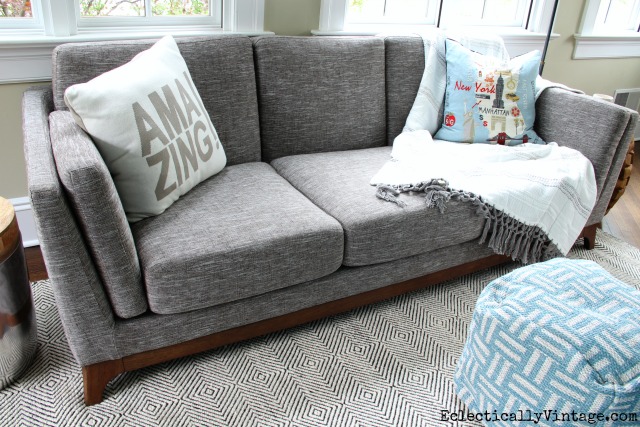 I love the pattern and texture of the Sierra Paddle Rug and prefer using natural materials and love that this is a blend of wool and cotton.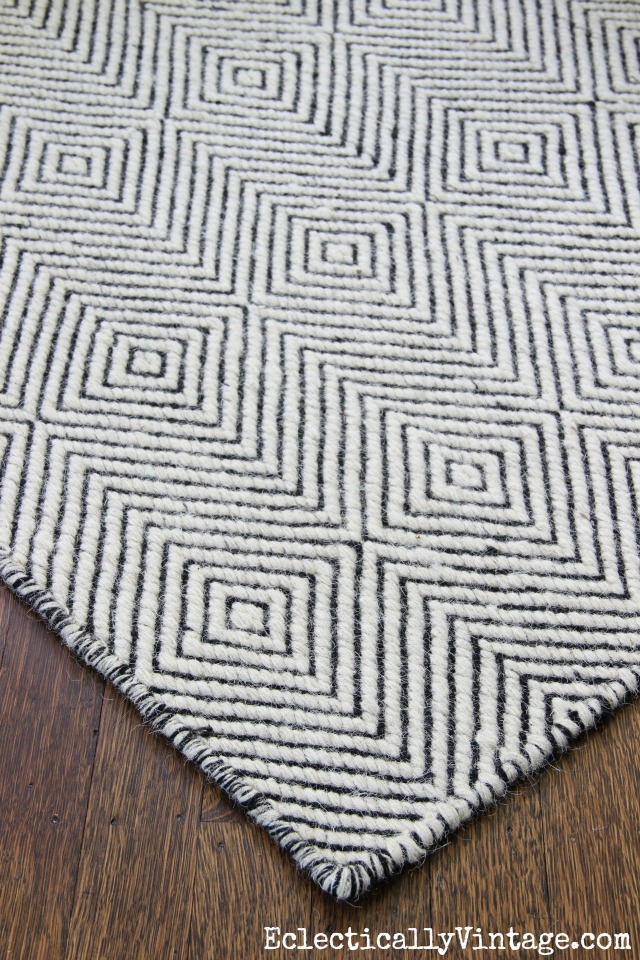 The rug and sofa are the supporting characters to the blue console table and vintage map which remain the stars 0f the show.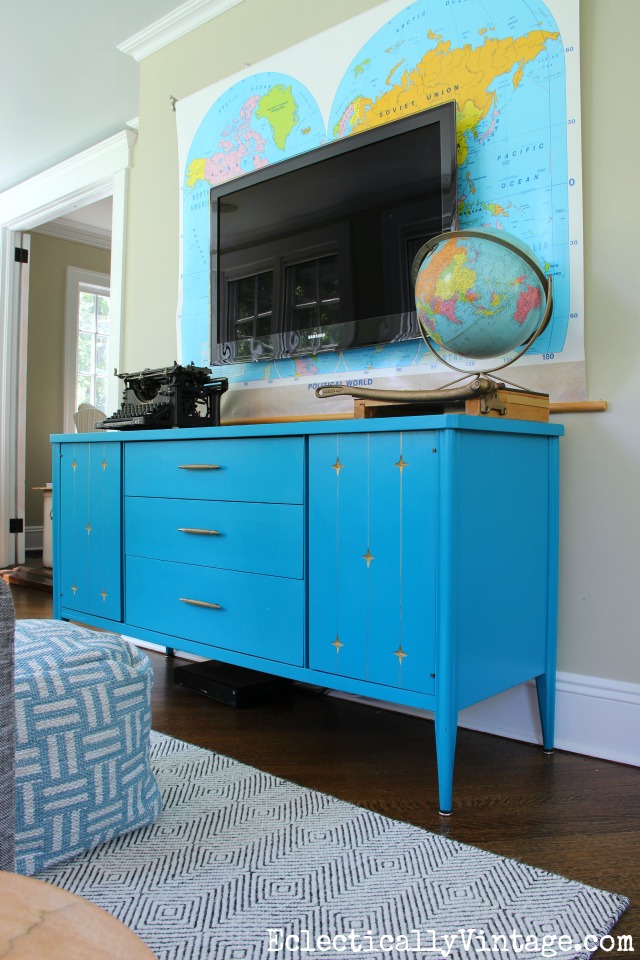 I added in a little more blue with the pouf and pillow – I even painted the ceiling blue!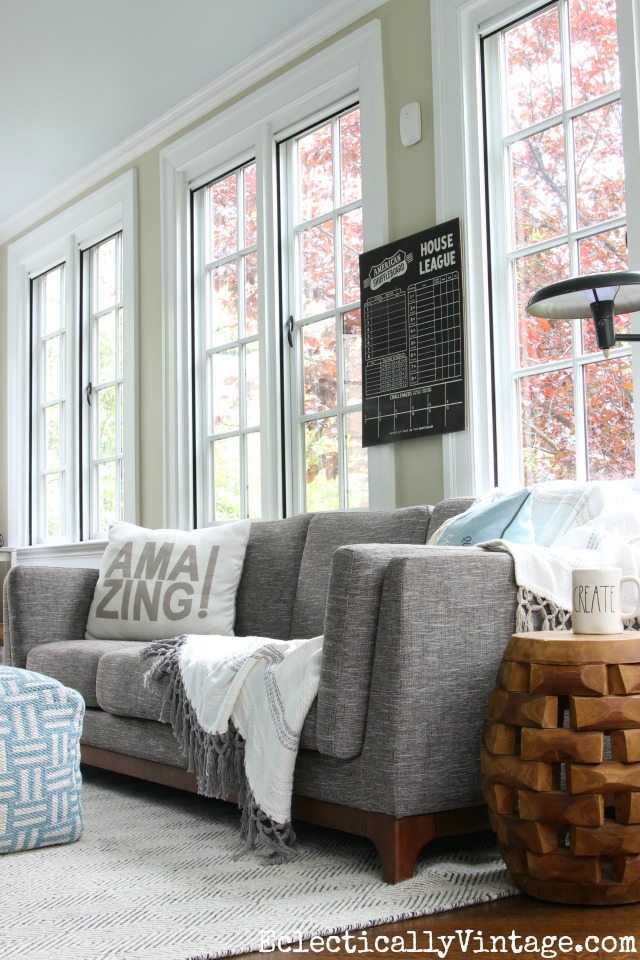 I plan to paint the room white (but keep the blue ceiling).
Are you a one stop shopping kind of decorator or slowly over time?