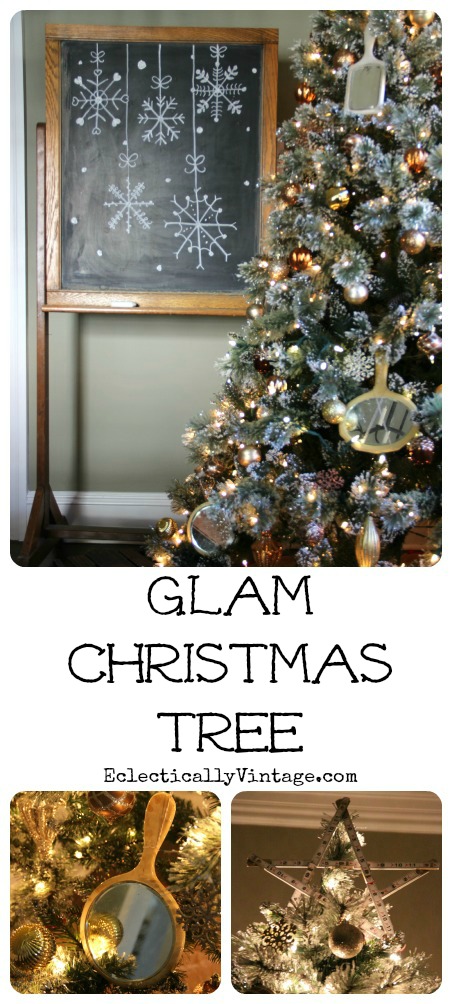 You know I love collecting.
I even have a growing Christmas tree collection in all shapes and sizes but this one in my dining room has to be my favorite.
Unlike the perfectly symmetrical triangular tree (that takes forever to assemble and light) that's been with me through 18 Christmases, I am thrilled to discover that there are artificial Christmas trees with lights that actually look real!
Can I get a hallelujah!
The fact that it took minutes to assemble, comes with warm LED lights, snowy flocking and a bit of glittery bling on the branches is the icing on the yule log.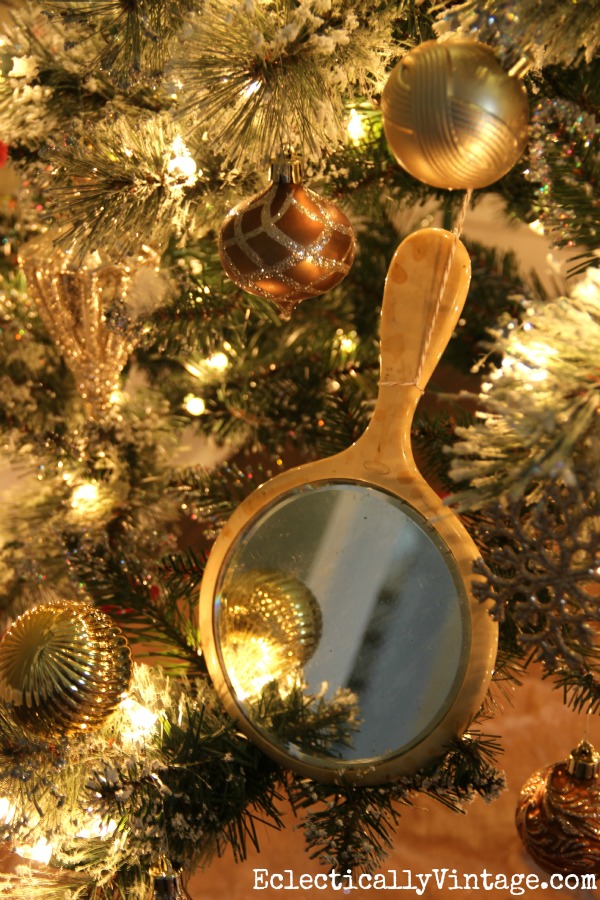 So I did something that any blinged out Christmas tree deserves …
I added more bling.
Vintage hand mirrors reflect the light and the glitz and glitter of these merry metallic ornaments that make me smile.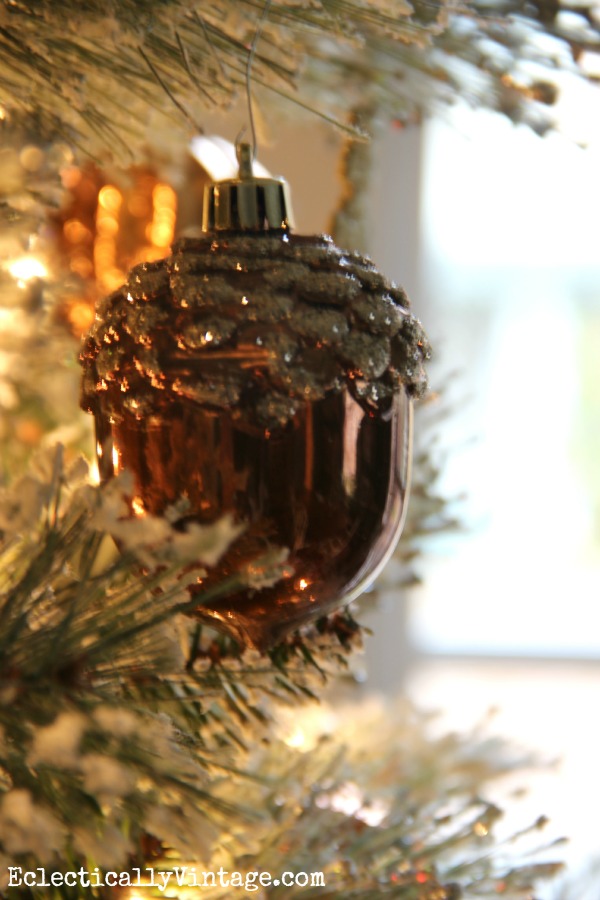 I have a collection of vintage sleds too.  Surprised aren't you?
One of mine and one of my hubby's sit on top of a velvet cardinal tree skirt just waiting to be piled high with gifts from St. Nick.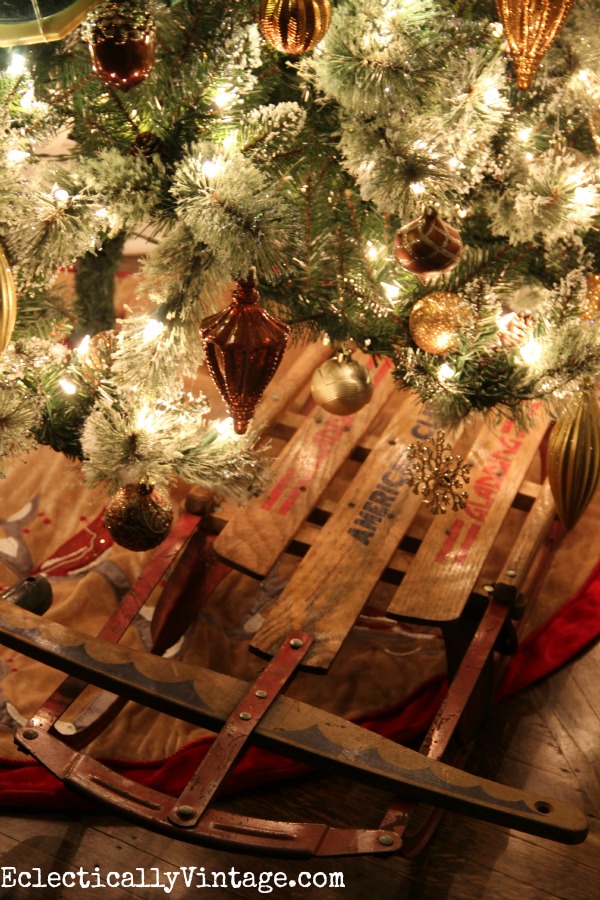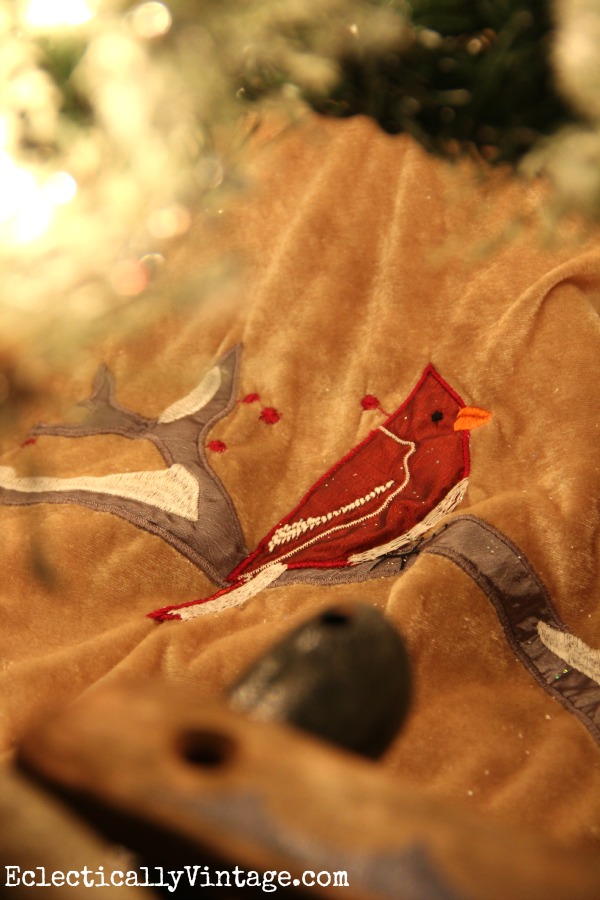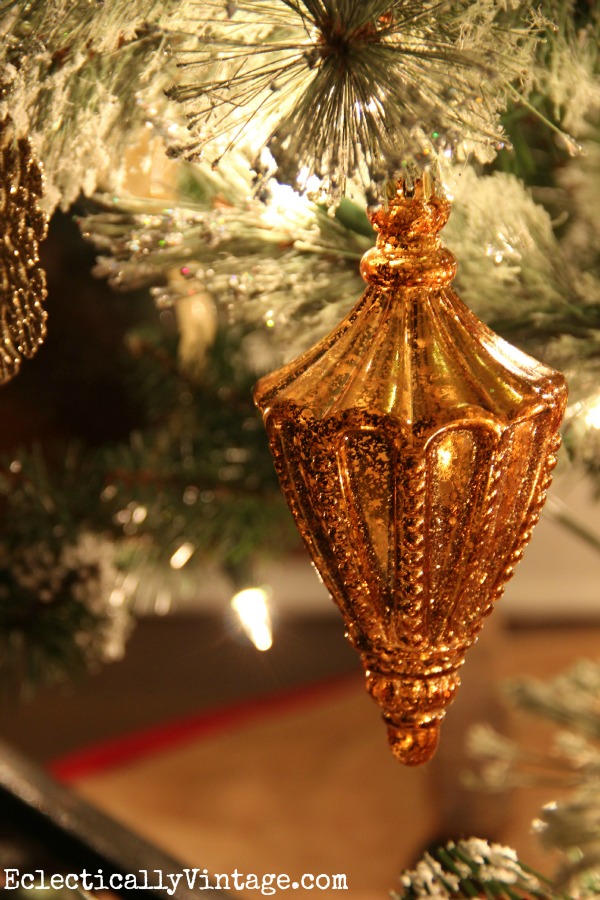 I'll be dining in style this year …
and those vintage hand mirror ornaments will come in handy to make sure I don't have any spinach stuck in my teeth.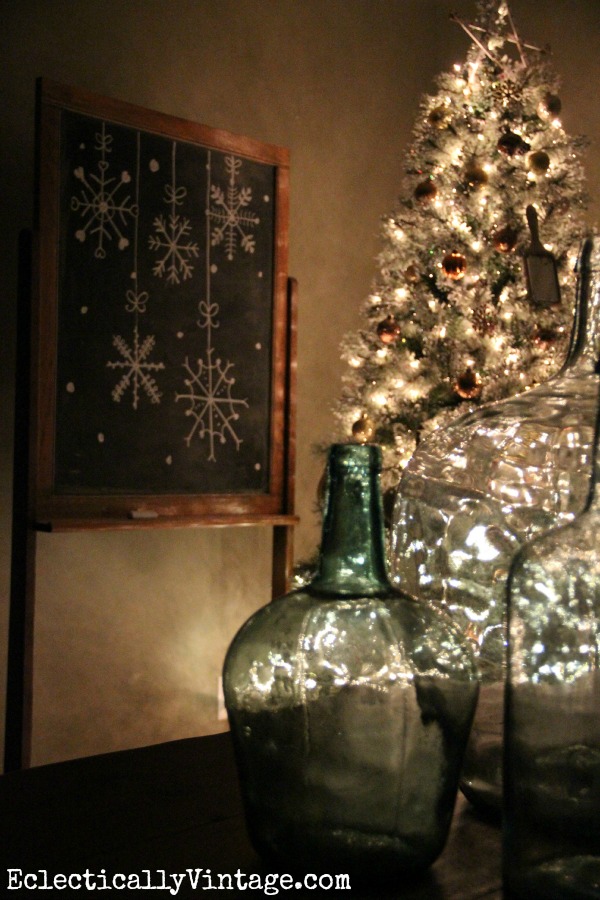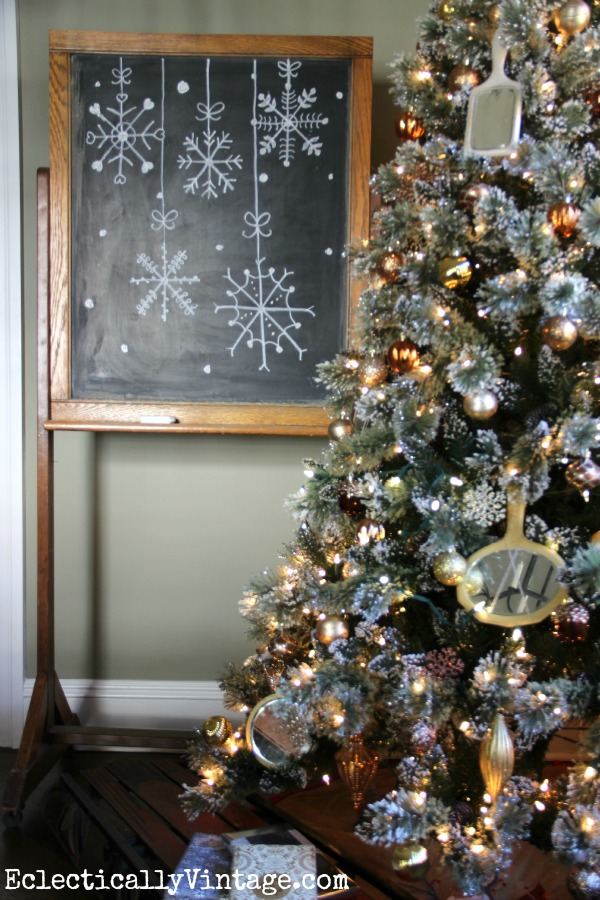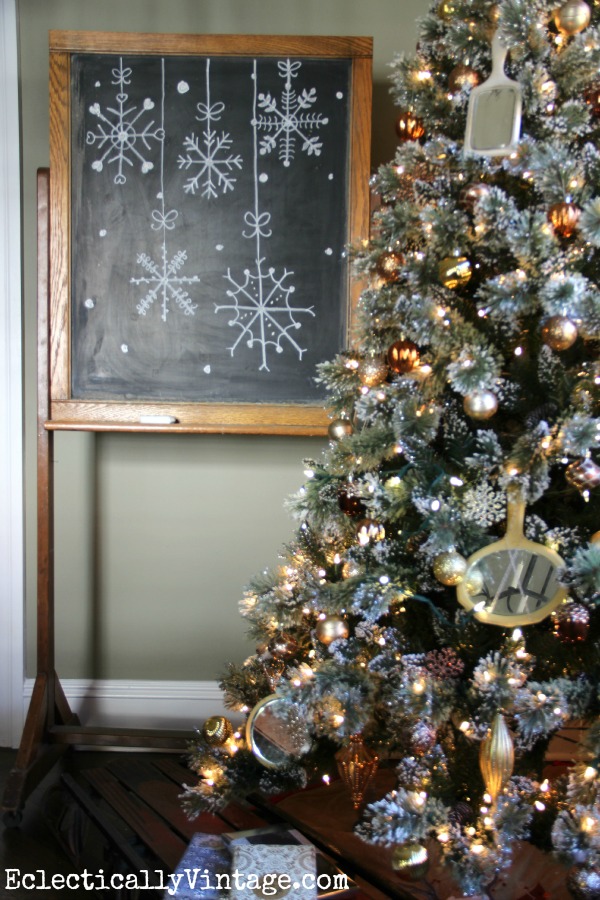 P.S. Want more decorating ideas – check out two full year's worth of my Christmas house tours – Christmas House Tour 1 and Christmas House Tour 2.
All of the product featured in this post was provided by the Martha Stewart Living team and is available at The Home Depot.  I only speak the truth – see my full disclosure policy here.