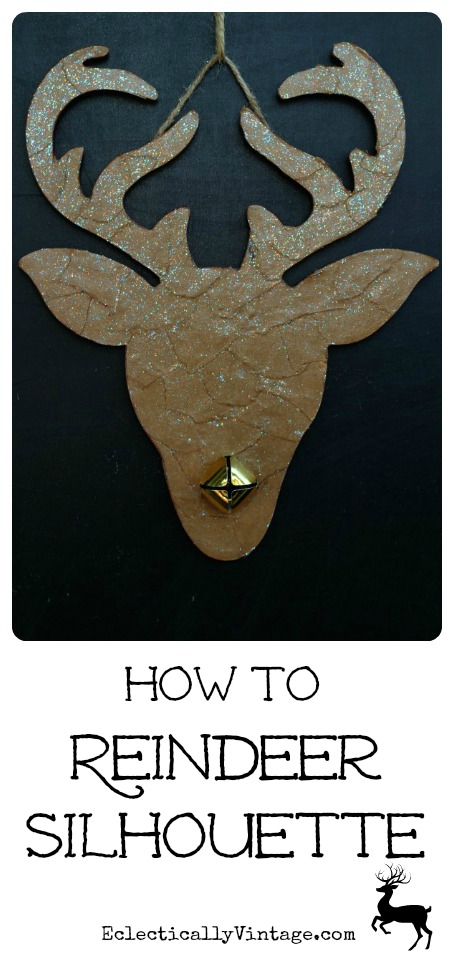 You know I love bling and Glitter Mod Podge ranks high on my list of favorite things – right up there with carbs, margaritas and thrift shops.
I'm also loving all things deer this year including antlers.
And who doesn't love reindeer?
I'm team Vixen – the sassy reindeer – the one with attitude.
She deserves her own reality show – The real Vixens of the North Pole (I can picture her and Dancer having a knock down drag out fight over Dasher).
So what does any sassy reindeer deserve?
Bling of course.
How to Make a Reindeer Silhouette
Supplies:
Glitter Mod Podge
Wooden deer cutout (I got mine at Michael's)
Brown paper bag
Paint brush or sponge brush
X-acto knife
Copper or brown paint pen
E-6000 or hot glue gun
Jingle bell
1) Tear brown paper bag into random sized pieces
2) Apply a thin coat of Glitter Mod Podge to paper and stick pieces onto wooden deer cutout (pieces can hang over the edge)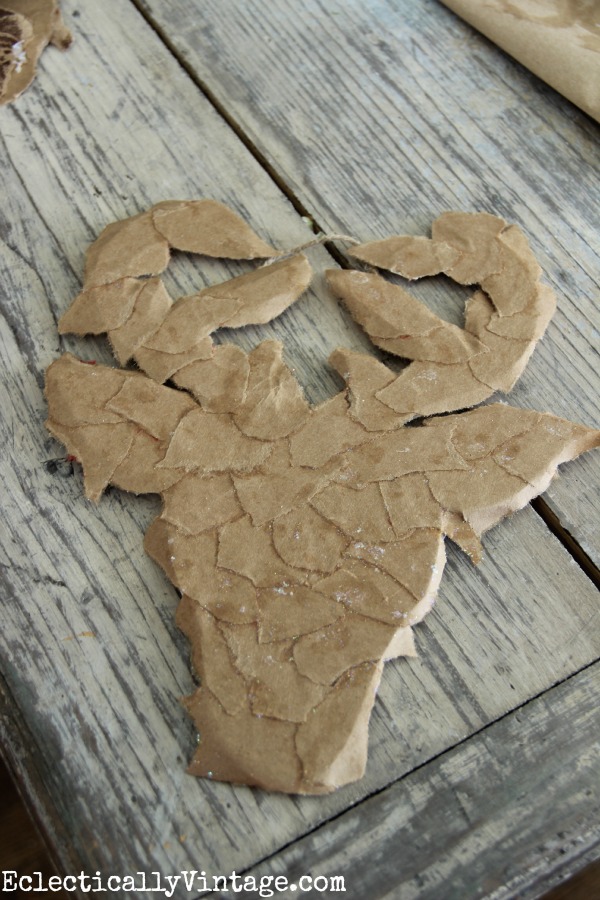 3) Let dry then flip over cutout and use X-acto knife to cut excess paper away from silhouette.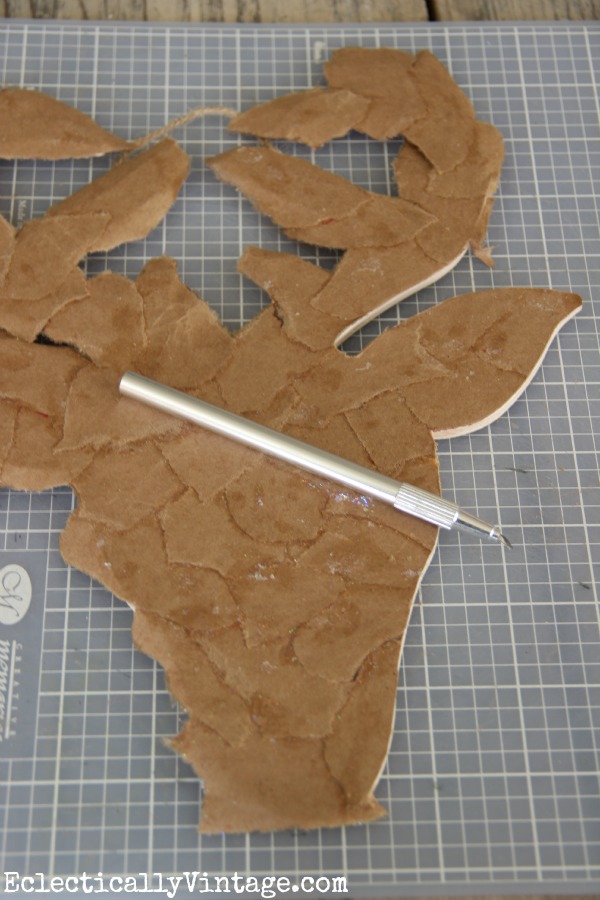 4) Use a copper or brown paint pen to color the edge of the cutout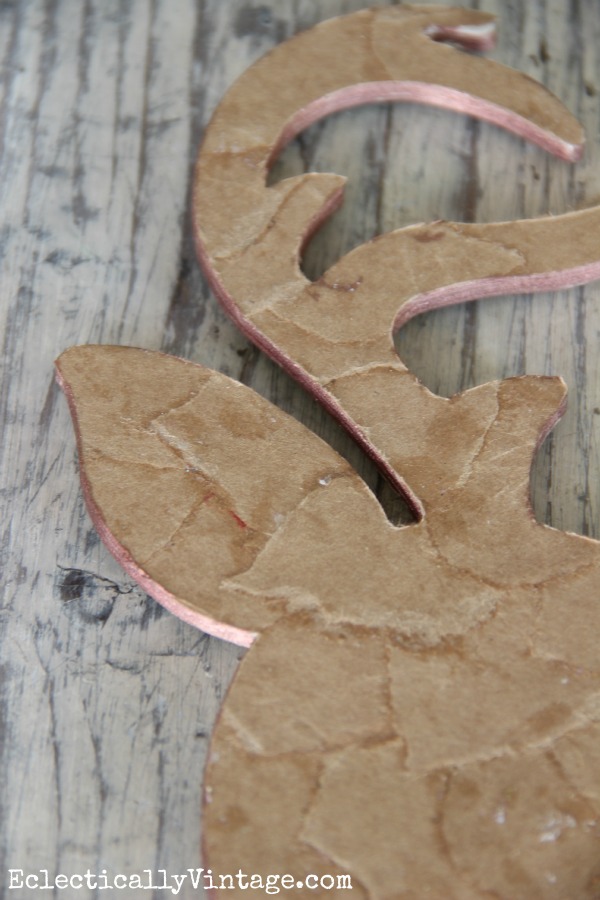 5) Apply a thin coat of Glitter Mod Podge to the brown paper cutout – this is where the bling part comes in!
(it won't look sparkly until it dries)
6) Use E-6000 or hot glue gun to glue on jingle bell nose
(tip: place something on either side of the bell to hold it upright until it dries)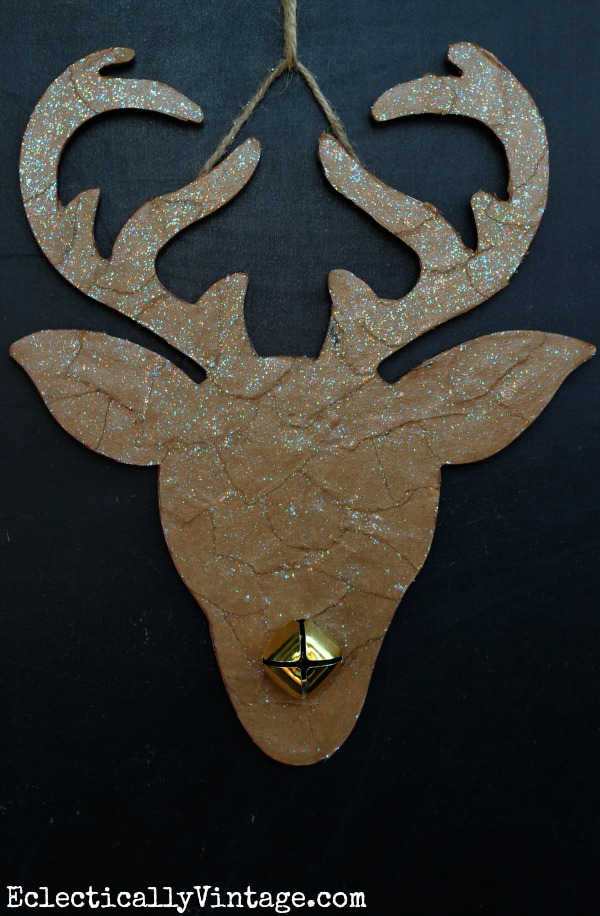 She definitely lives up to being a Vixen.
After all, every gal needs a little bling in their lives.
P.S. Vixen, please tell Santa to bring this Jersey girl a little bling of my own.
This is a sponsored post for Plaid and Blueprint Social but I only speak the truth.