Homemade Guacamole with a Twist
This red pepper jalapeno guacamole recipe takes traditional guacamole to the next level! Spicy and smoky with a bit of crunch, this recipe is a crowd pleaser.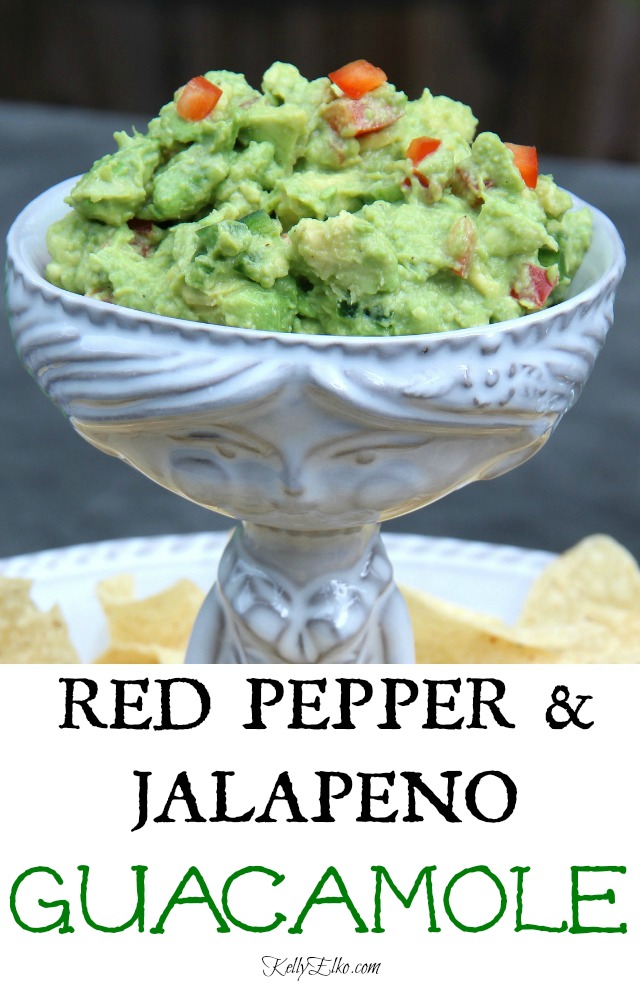 Nothing screams summer like a big bowl of guacamole, tortilla chips for dipping and an ice cold margarita.
My hubby's guacamole has a twist and the best part is you can tweak it.
In under 10 minutes you can whip up a fresh batch of creamy goodness and impress your friends and family.
In my red pepper jalapeno guacamole recipe, red pepper replaces the usual tomato and adds a little crunch while cumin gives the guac a nice smoky flavor.
I don't like the overpowering flavor of raw onions so I don't add them but if you love them, by all means add them in!
Red Pepper & Jalapeno Guacamole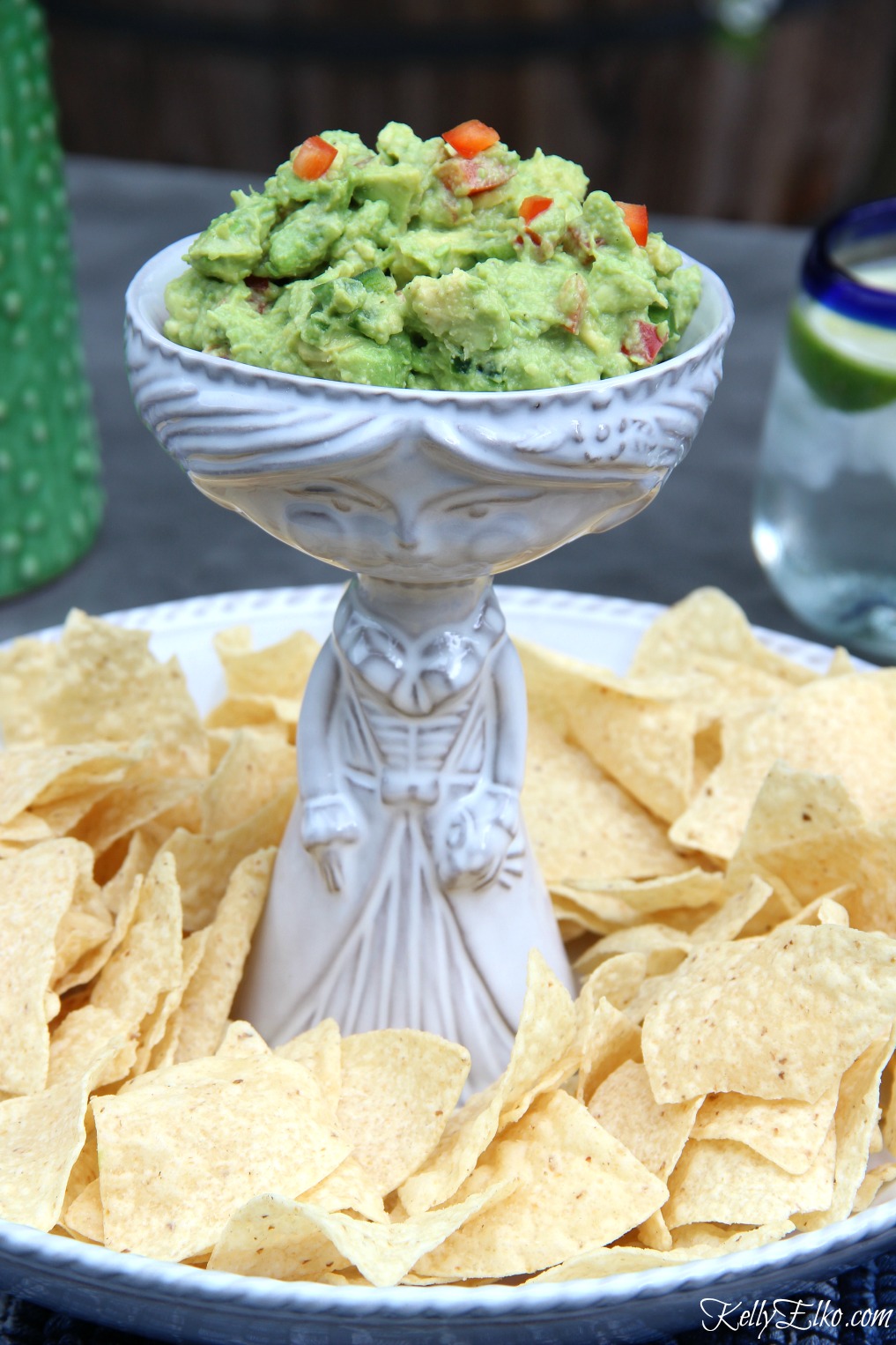 Ingredients
3 ripe avocados
1/2 red pepper
1 jalapeno pepper
2-3 tbsp fresh lime juice (to taste)
3 tbsp cilantro (optional)
1 tsp olive oil
1 tsp cumin
salt (to taste)
pepper (to taste)
Instructions
Peel avocados and put them in a bowl
Mince red pepper and add to bowl
Remove seeds and membrane from jalapeno with a spoon and discard then mince jalapeno and add to bowl
Note: make sure to wash hands after handling jalapeno seeds!
Add lime juice, cilantro, olive oil, cumin, salt & pepper
Use a fork to mash the ingredients to desired consistency
https://www.kellyelko.com/red-pepper-jalapeno-guacamole-recipe/
post contains affiliate links
I love unique serving pieces and this one takes the cake (or should I say the chips)! How fun is my Senorita Chip and Dip Bowl  – it's a definite conversation starter.
I recently discovered Amara and was thrilled to partner with them because they have an eclectic mix of unique things for the home like this adorable Cactus Vase filled with my first peony of the season.
If you've always wanted peonies in your garden, read my Tips on Planting Peonies so They Bloom.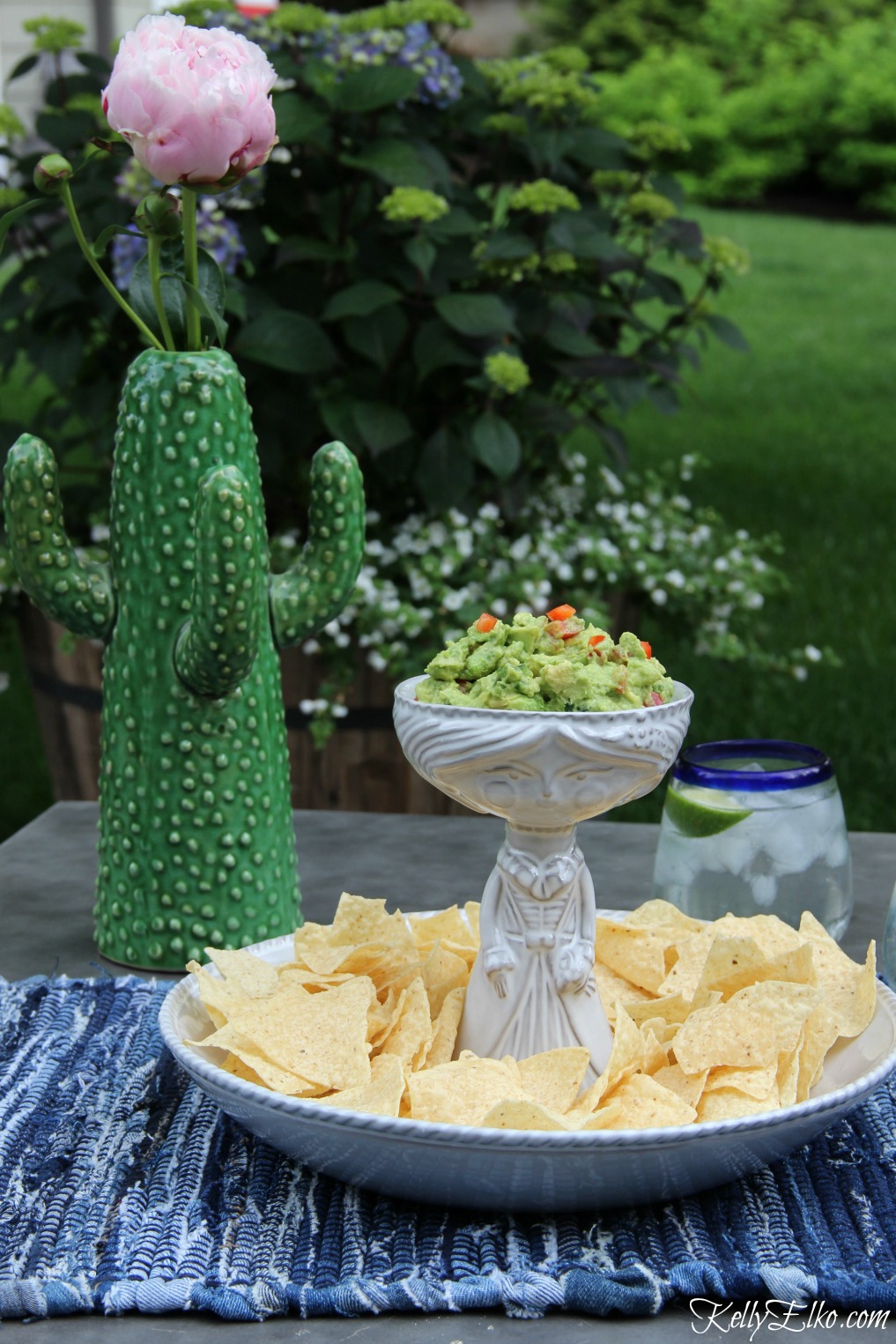 Tip – How to Tell if Avocados are Ripe
Not sure if your avocados are ripe? Check the stem – if it comes off easily and is green underneath, the avocado is ripe and ready to eat. If it's brown, the avocado is overripe and will have brown spots inside. If the stem doesn't come off easily, it's not ready to eat.
Go ahead, dig in.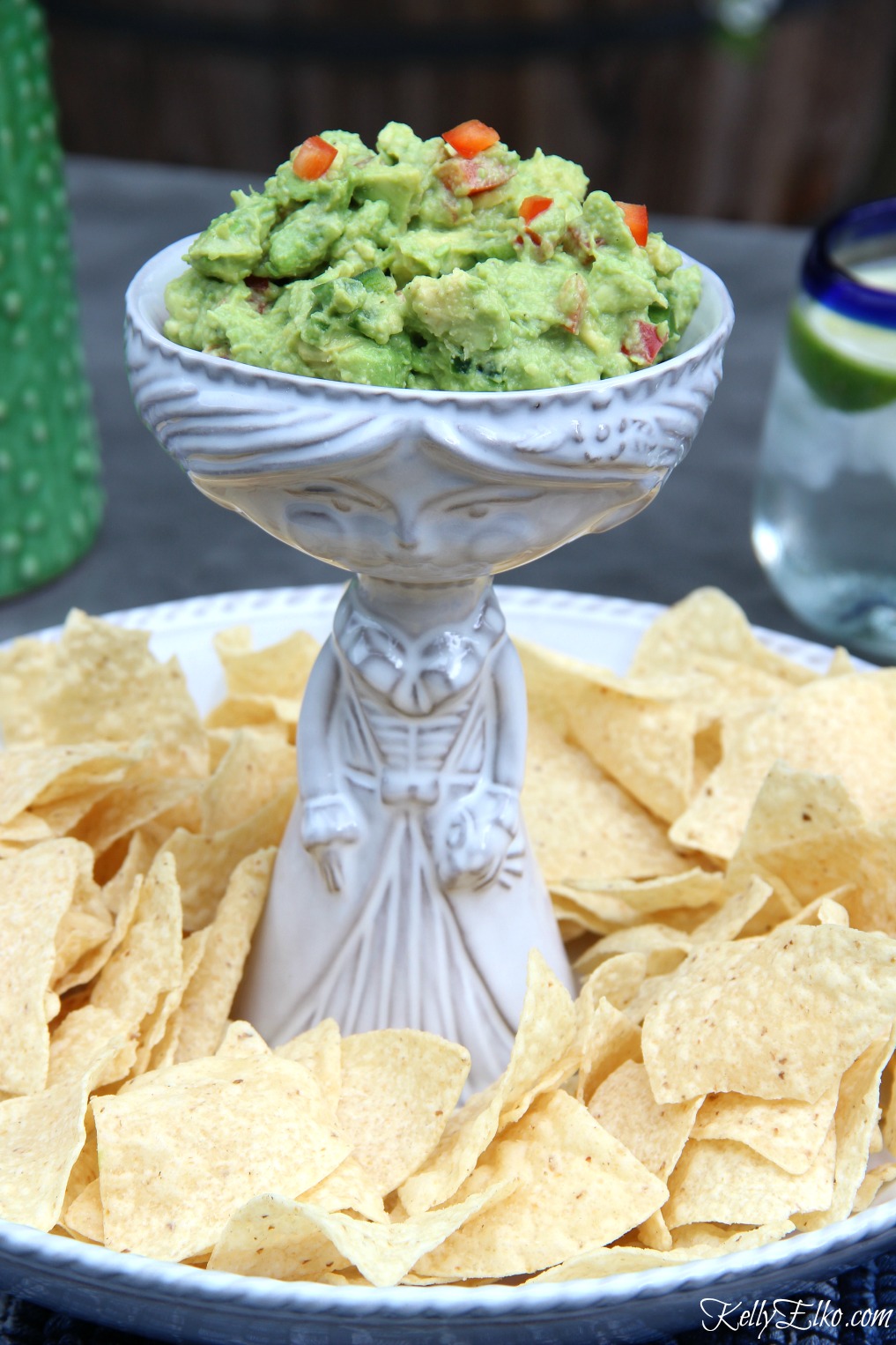 This would be amazing paired with my Sumer Sangria – get the recipe here!
Here's to long summer days outside on the patio and lots and lots of chips and dip.
post contains affiliate links
Oh, and don't miss my favorite Half Yearly Sale – deals for women, men, kids and home …
and another of my favorite clothing stores where everything is 40% off – I'm definitely ordering this top.
Hope everyone has a wonderful Memorial Day weekend.
Sources:
Chip & Dip Bowl
Cactus Vase
Blue Table Runner – HomeGoods
Stemless Margarita Glasses