If you're searching a rustic wood dining table, this farmhouse table is for you!
Update: find a similar round farmhouse dining table here.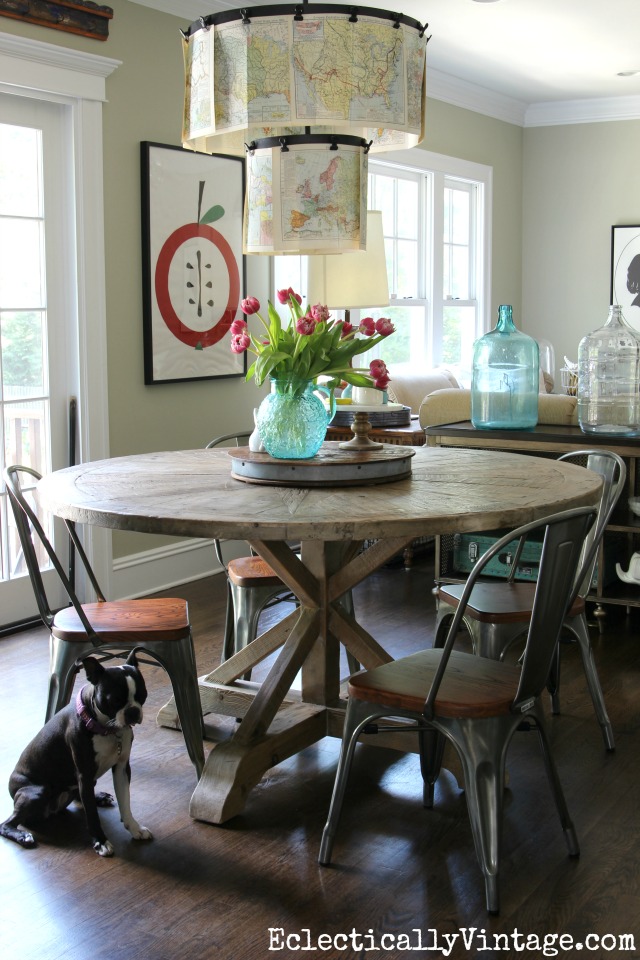 I love round tables. They makes for easy conversation with everyone.
I've been dreaming of a warm, rustic, farmhouse style round table for my kitchen for years and finally found this gorgeous farmhouse table (update: table is sold out).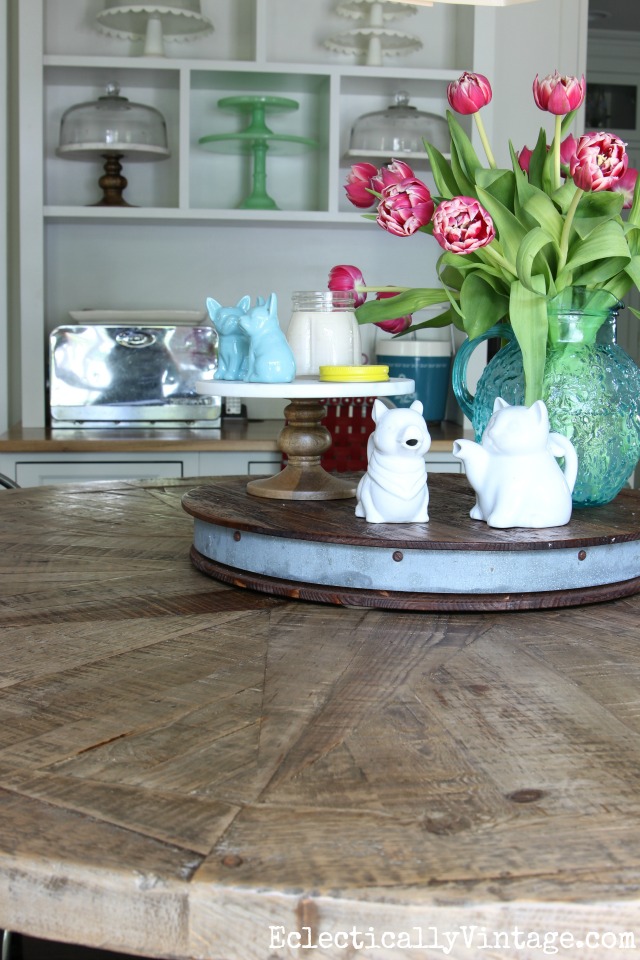 This post contains affiliate links which means if you make a purchase, I may earn a small commission at no extra cost to you.
I'm a big believer in mixing different types and tones of wood and the table does not match the chair seats but still looks great together.
Unfortunately, my dining table is no longer for sale but you can find a similar round farmhouse dining table here.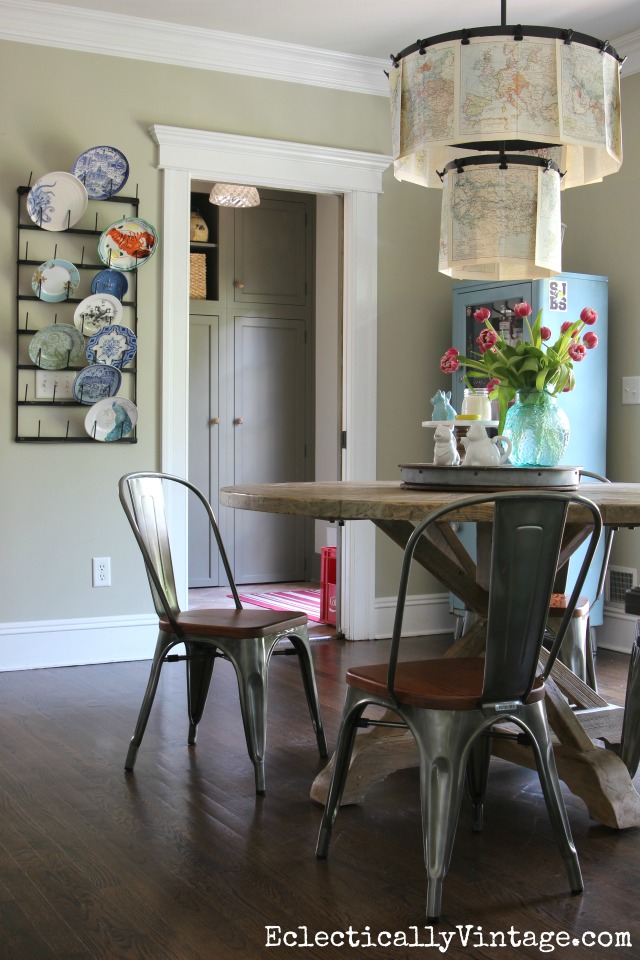 We've been very happy staring into each other's eyes over candlelight dinners and getting to know each other better.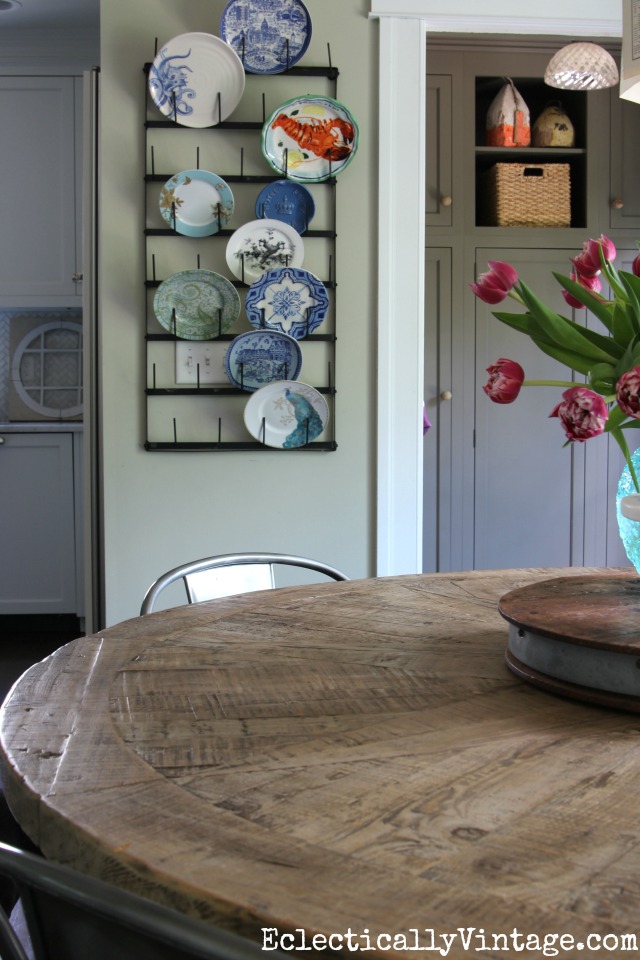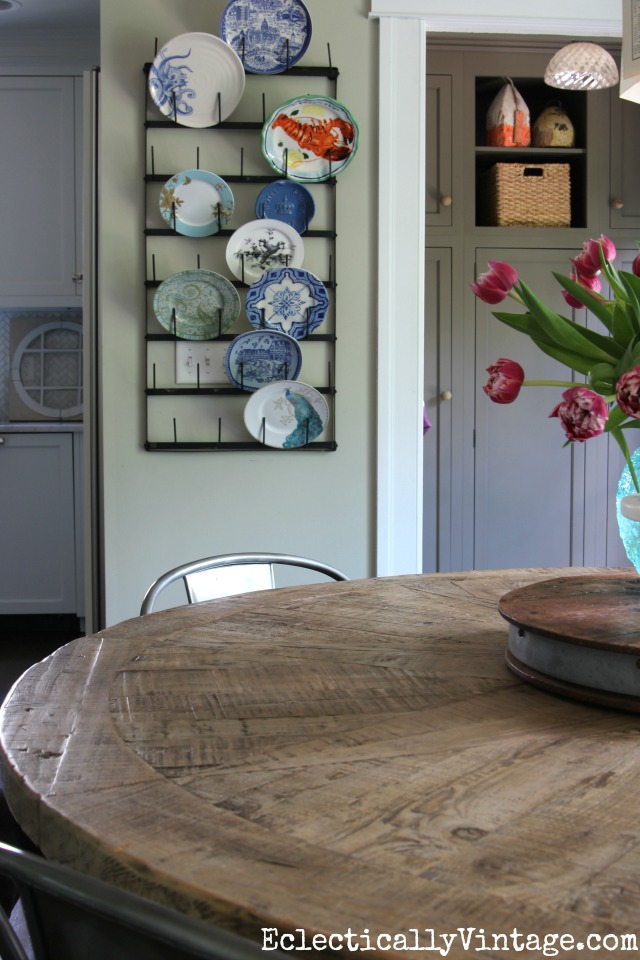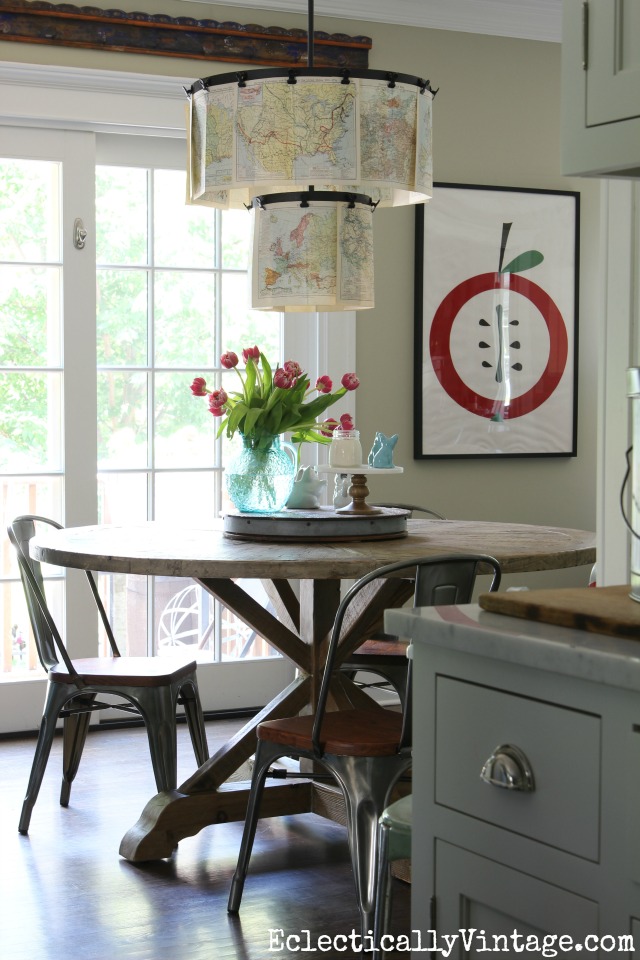 I love the way the wood is pieced together into a star shape – so much texture and interest.
It's real wood – no veneers – and I think it looks like it just came out of a country barn!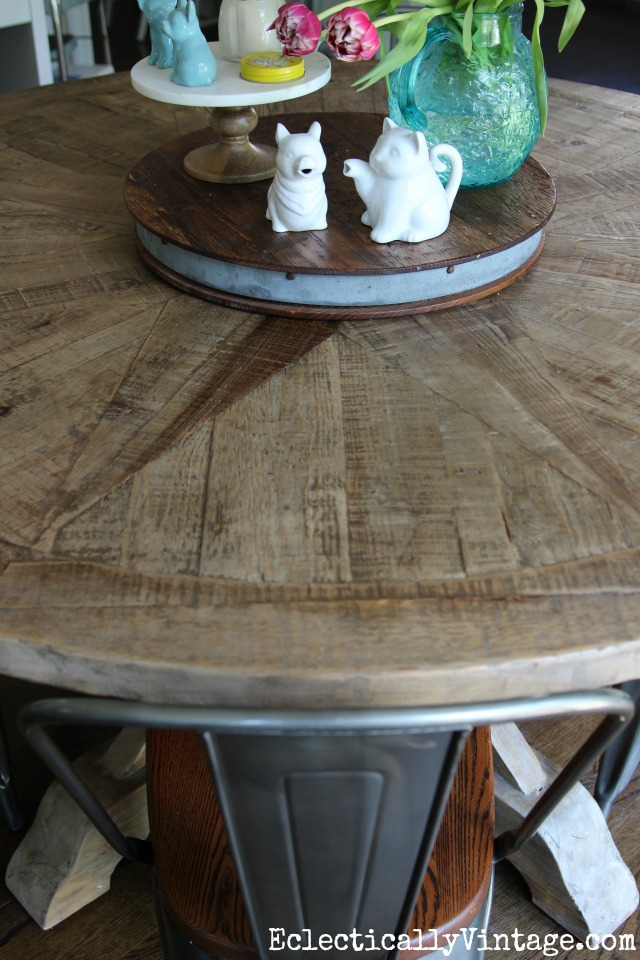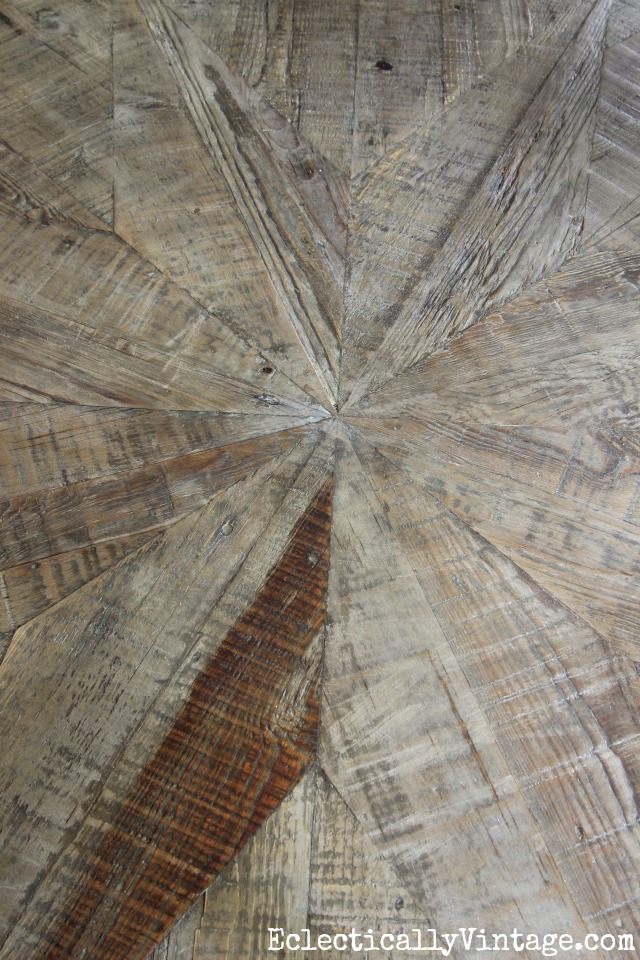 The base is beautiful too and it was a cinch to put together – I just had to screw the table top onto the base.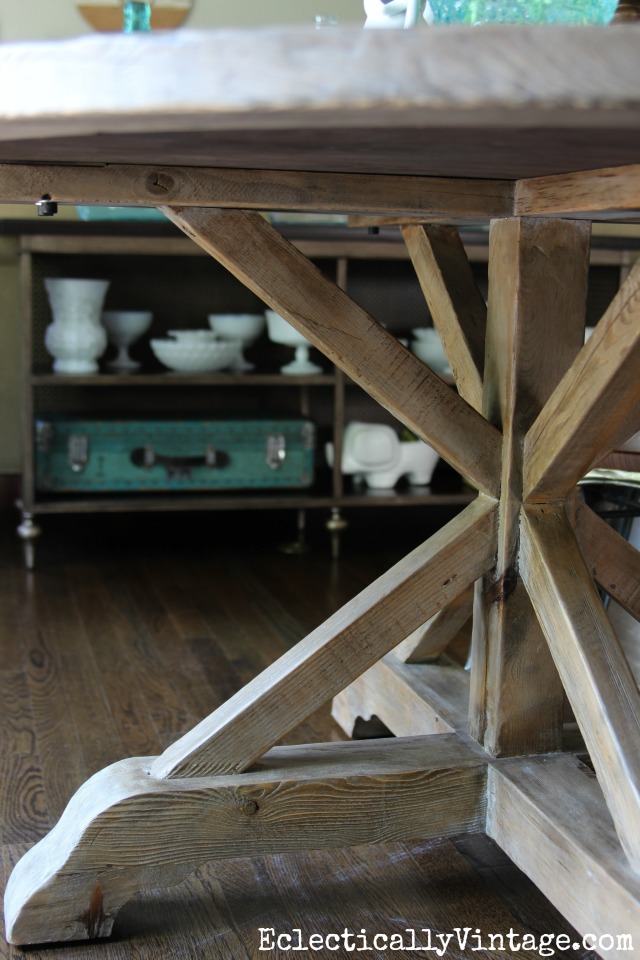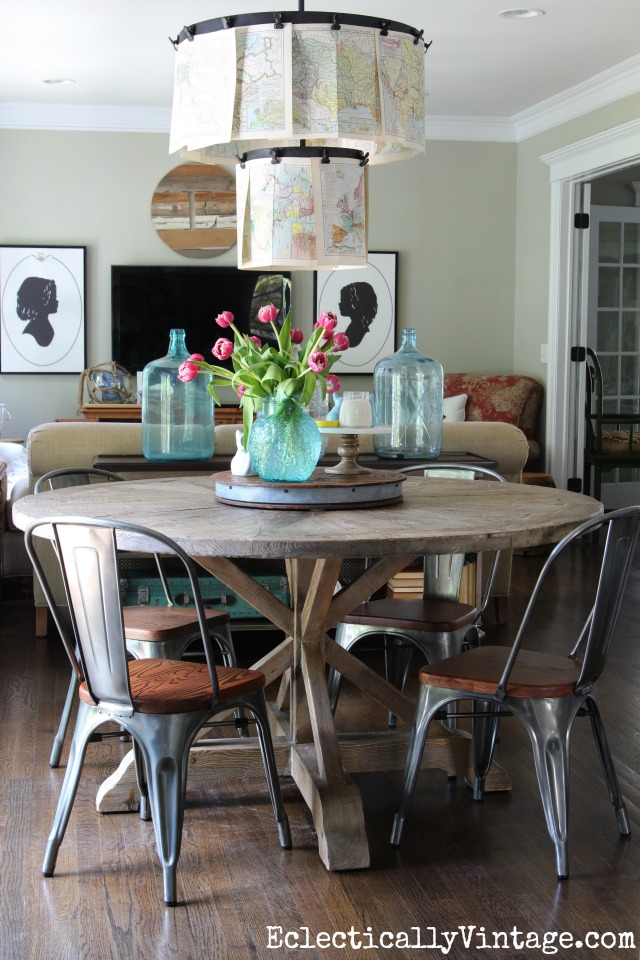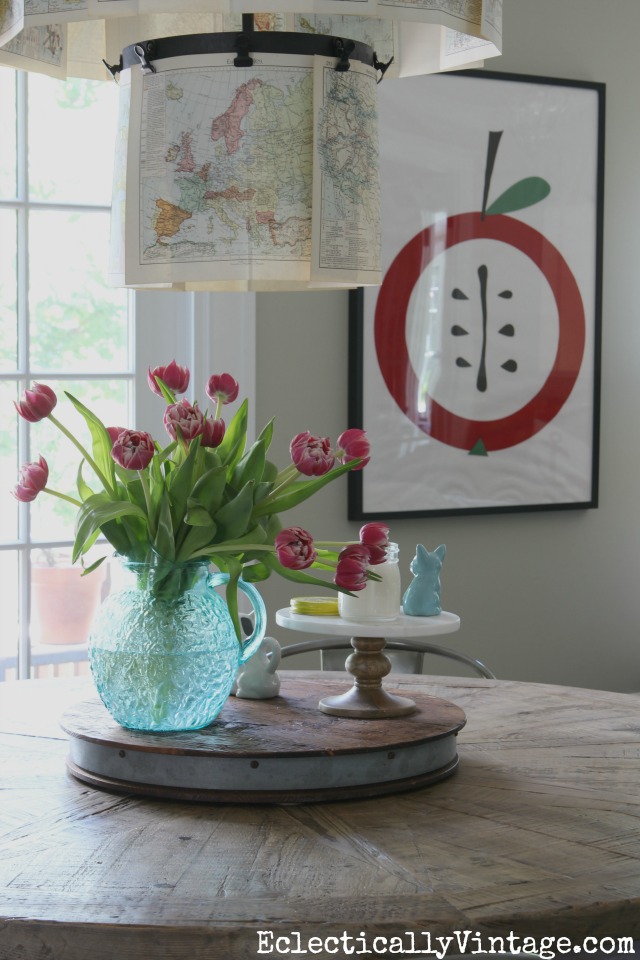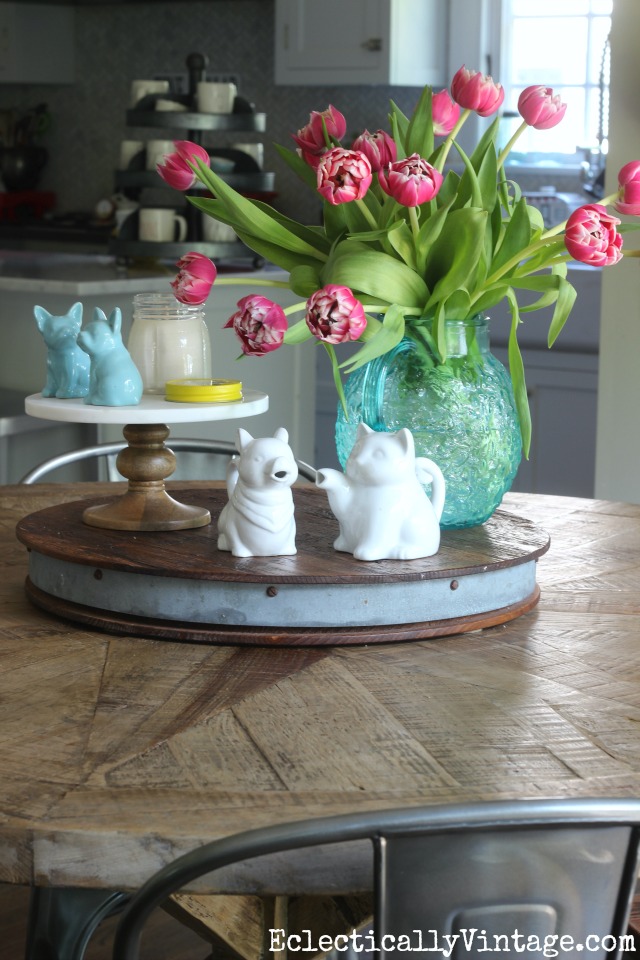 My table and I are a match made in heaven.
Thanks for supporting the brands that make this blog possible. I've partnered with ATG Stores on this post but all opinions are my own.