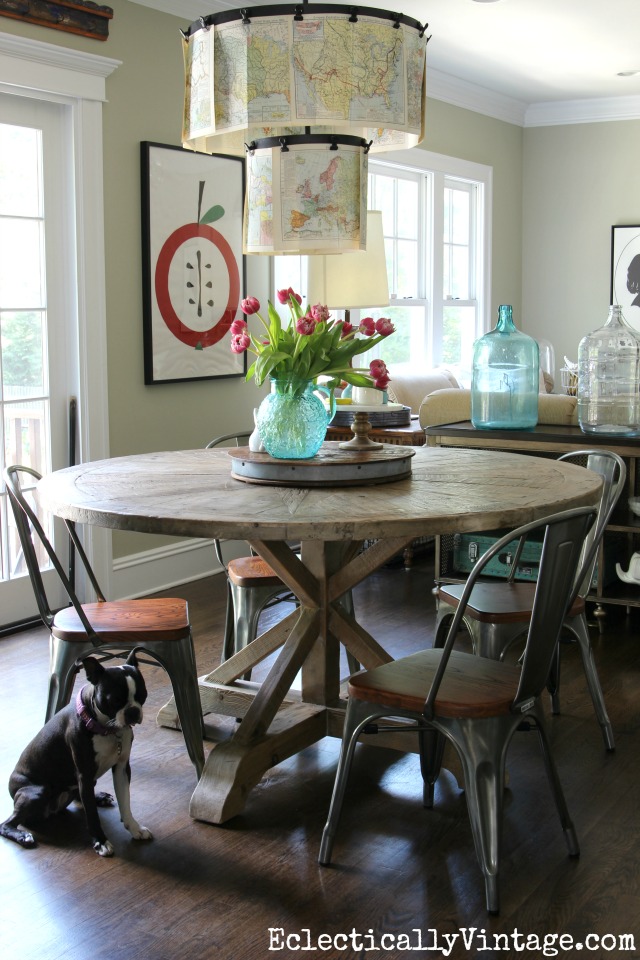 post contains affiliate links
I love round tables. They makes for easy conversation with everyone.
I've been dreaming of a warm, rustic, farmhouse style round table for my kitchen for years and finally found this gorgeous farmhouse table (update: table is sold out).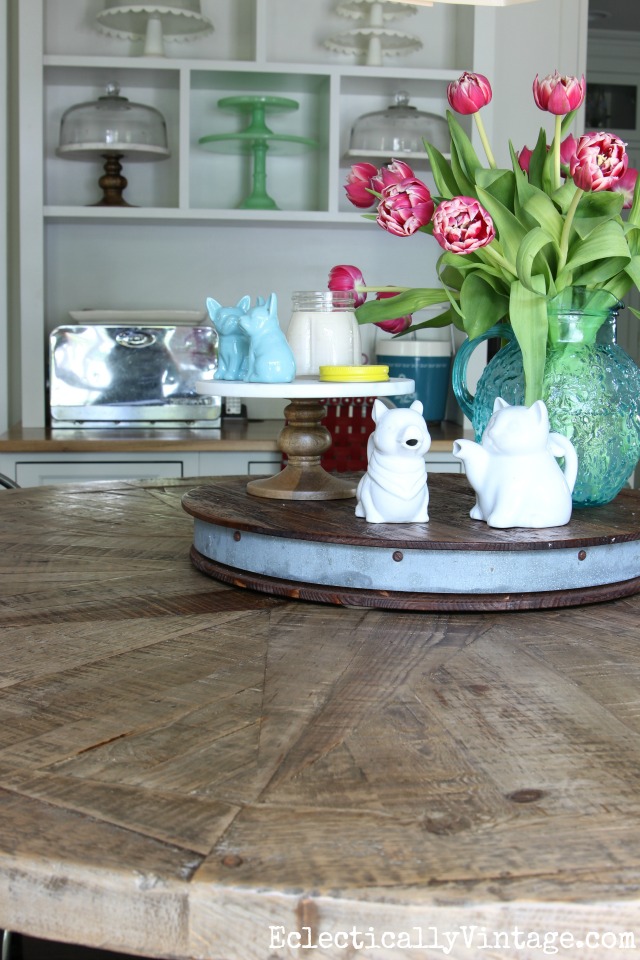 Back in the fall, I went to an amazing dinner in NYC hosted by Lowe's and was welcomed into this gorgeous dinner where everything was from ATG Stores (stands for All That's Good). We teamed up on this post after I fell in love with the selection of furniture – the farmhouse table, the copper chairs and more!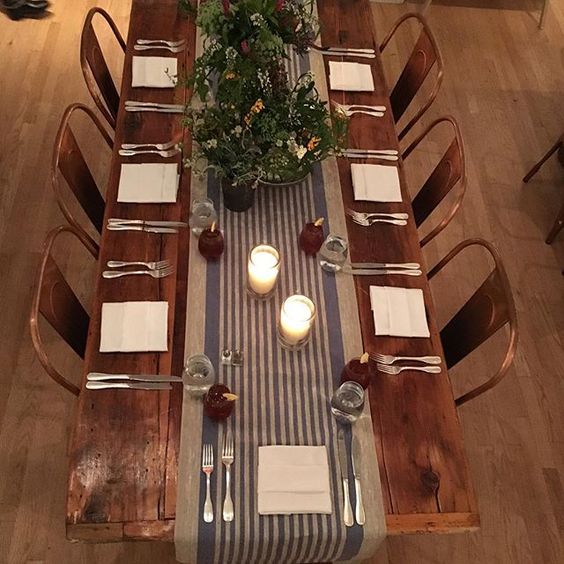 Image Matchmaker – find furniture in your inspiration photos
I was thrilled to discover ATG Stores has this very cool feature called Image Matchmaker where you can upload an inspiration picture or share a Pinterest board and they will email you matches.
Image Matchmaker is the Patty Stanger Millionaire Matchmaker of furniture shopping!
Here's my Pinterest board filled with favorite dining tables …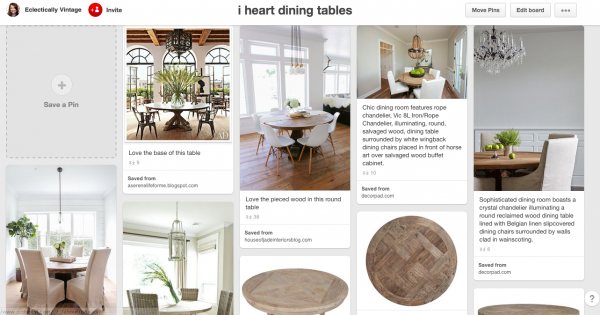 and here's the Image Matchmaker picks that ATG Stores sent me …
Image Matchmaker is a mind reader and it brought me this gorgeous farmhouse table!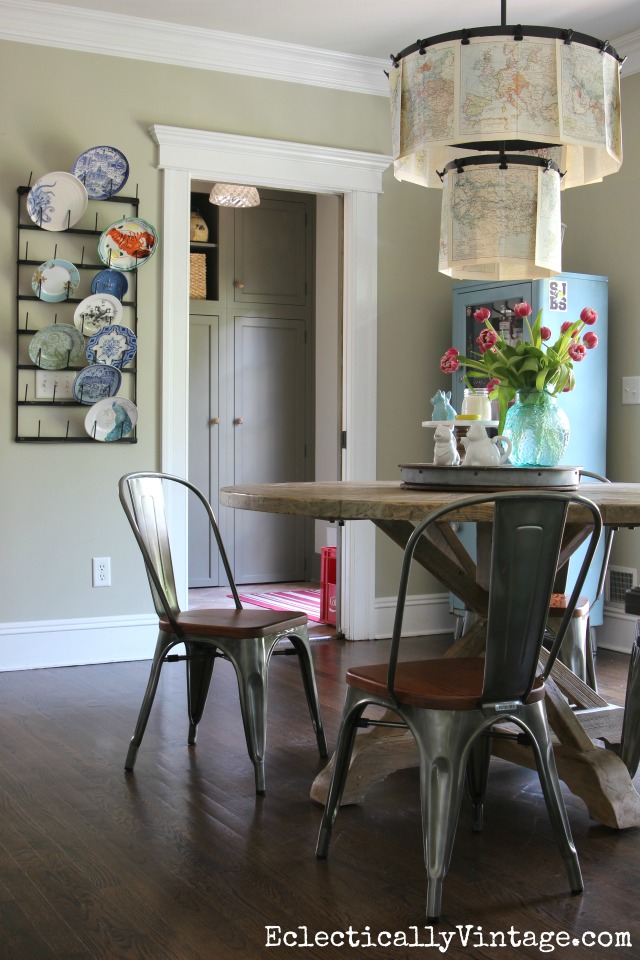 We've been very happy staring into each other's eyes over candlelight dinners and getting to know each other better.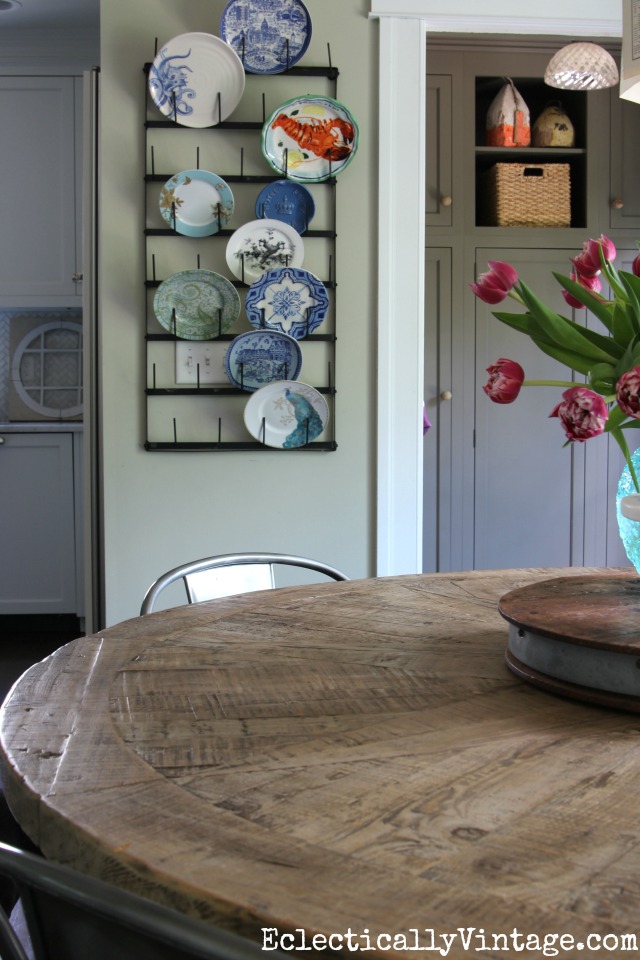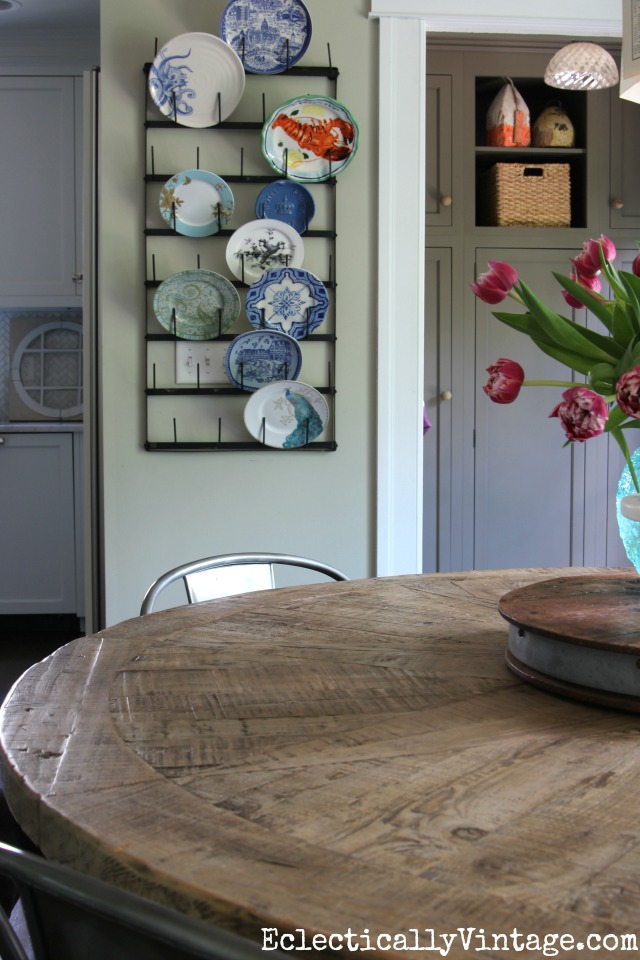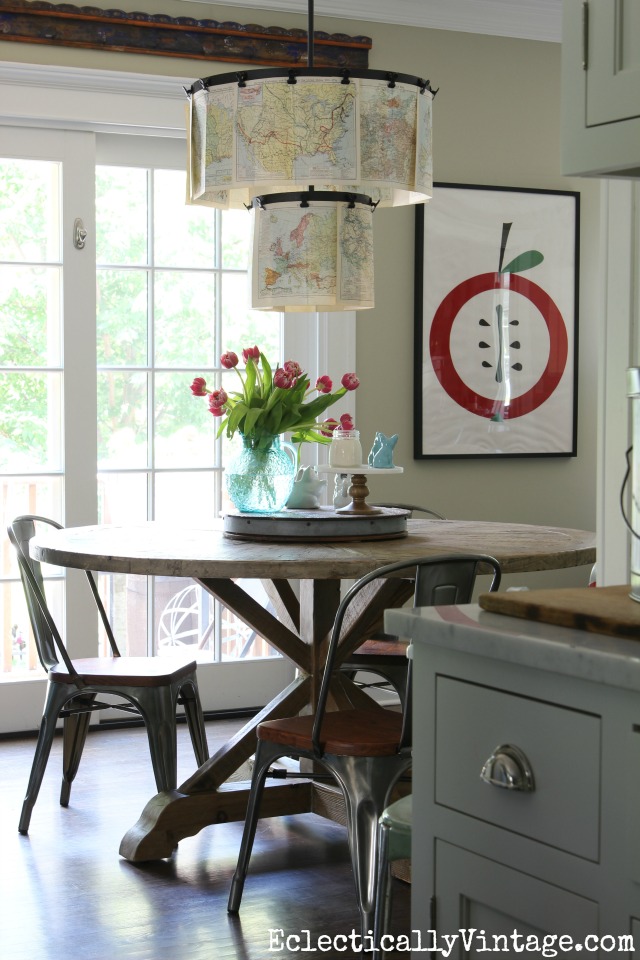 I love the way the wood is pieced together into a star shape – so much texture and interest.
It's real wood – no veneers – and I think it looks like it just came out of a country barn!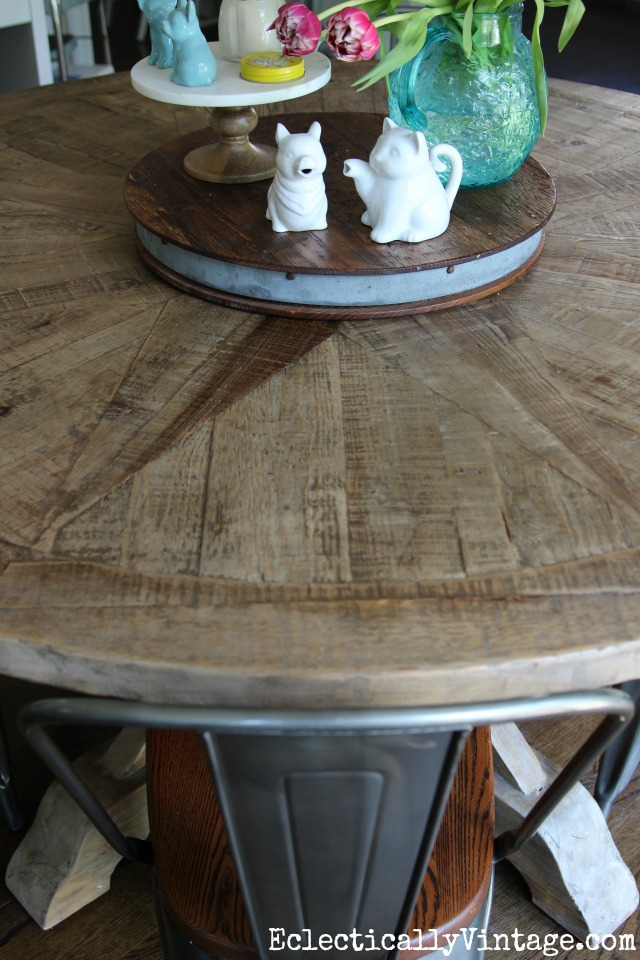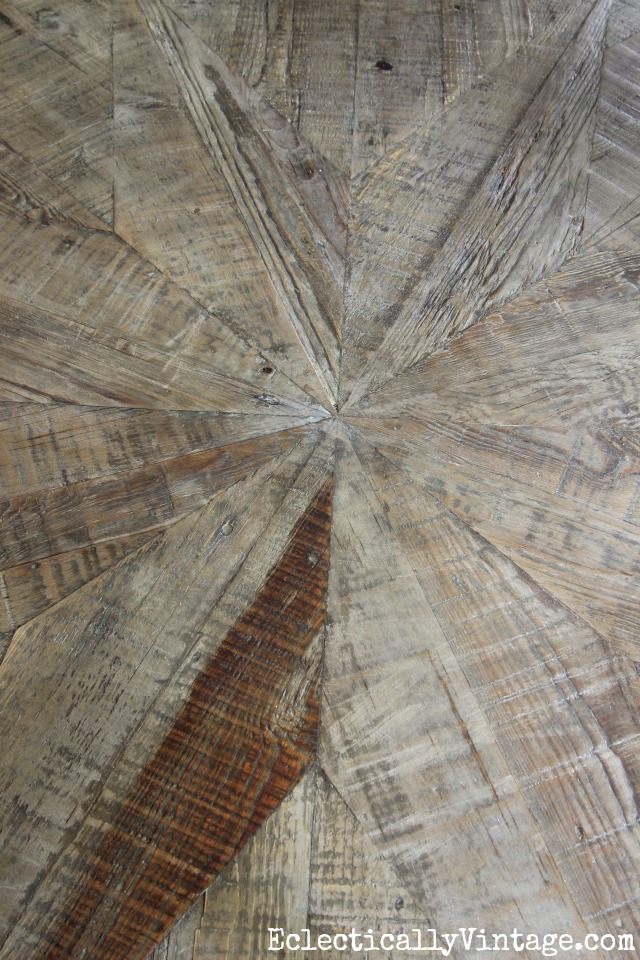 The base is beautiful too and it was a cinch to put together – I just had to screw the table top onto the base.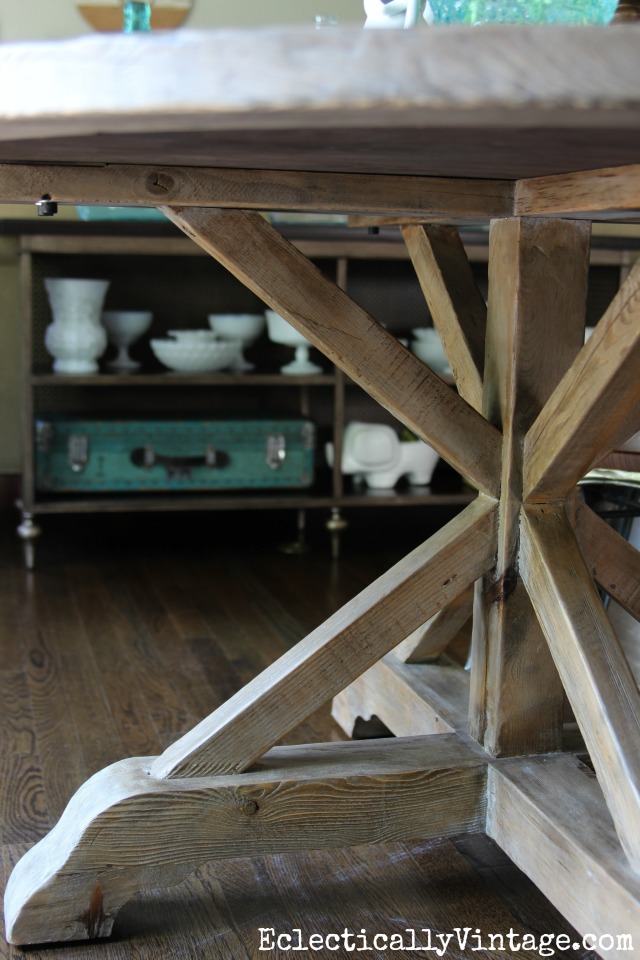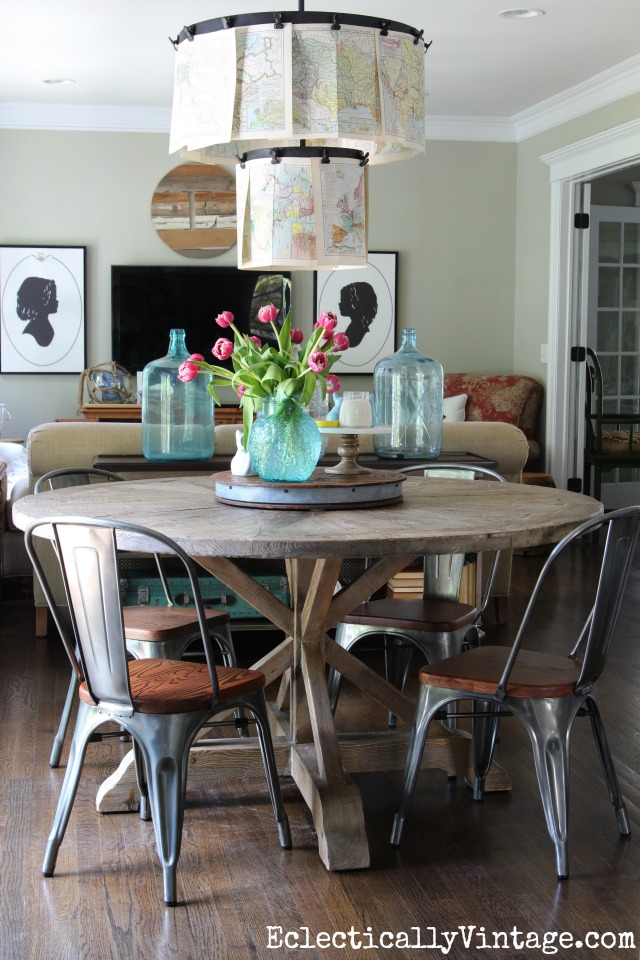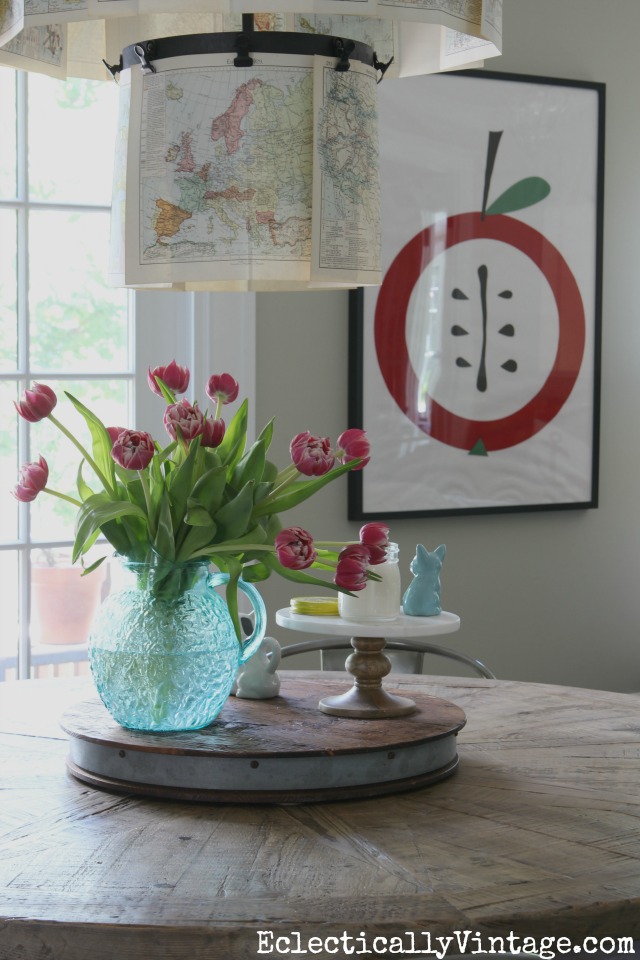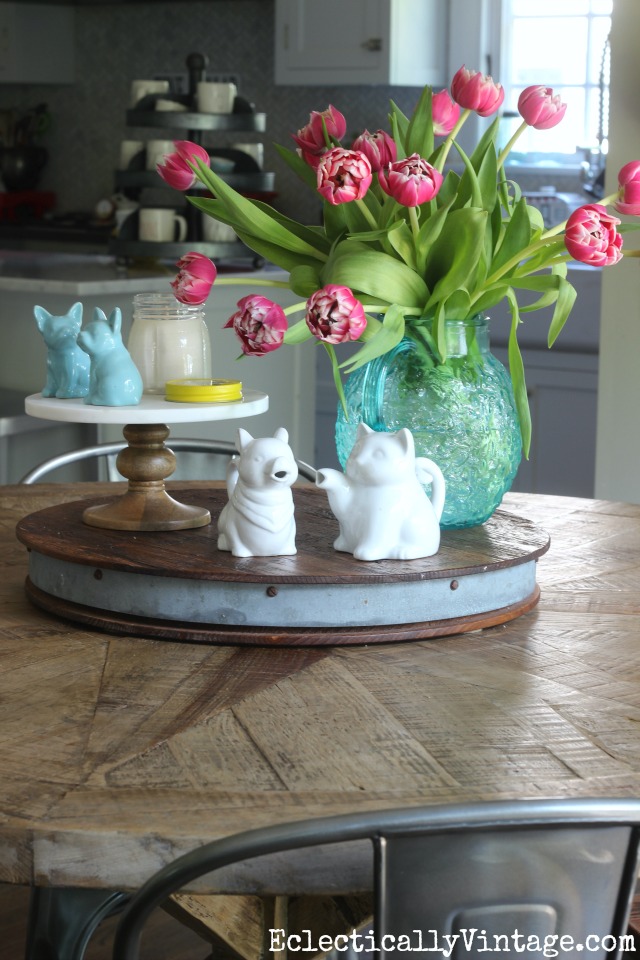 My table and I are a match made in heaven.
Thanks for supporting the brands that make this blog possible. I've partnered with ATG Stores on this post but all opinions are my own.