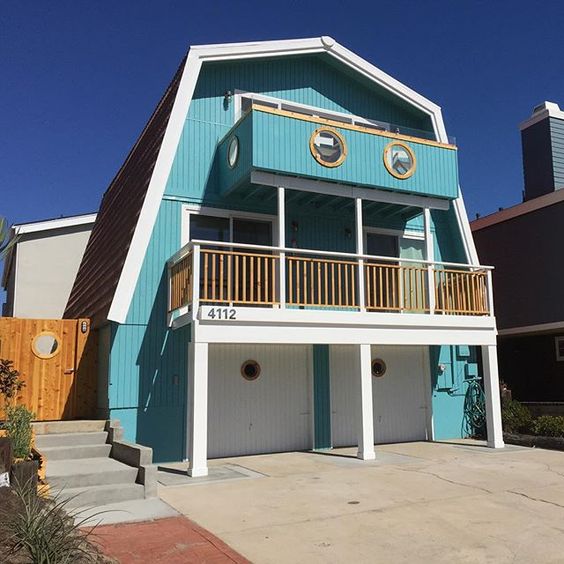 It's a bright blue flamingo in a sea of pigeons with a view to die for and just steps from the Pacific ocean.
Halfway between Malibu and Santa Barbara lies sleepy Hollywood Beach and The Beach Lodge California.
Tiffany turned a 1970's house into a colorful beach home that's available to rent (it's on my wish list).
This is just one home in my Eclectic Home Tour series so take the tour then stick around to see more.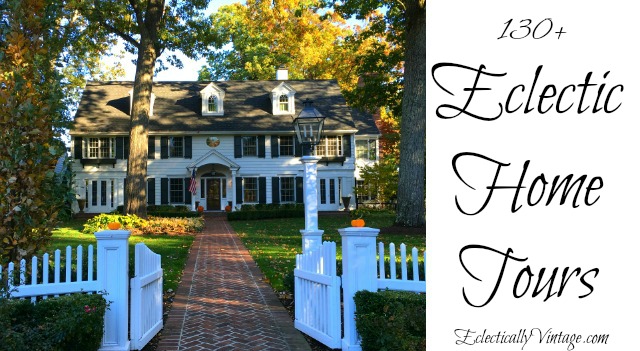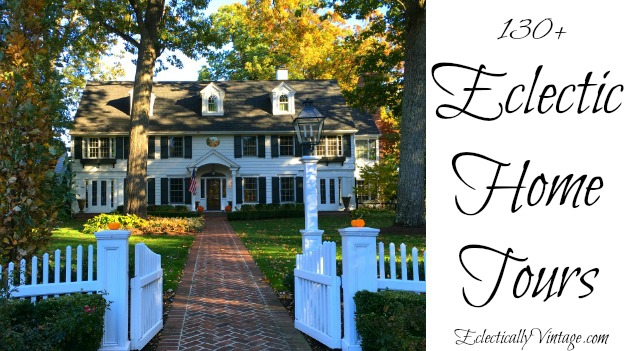 Shiplap walls, warm wood beams and an island big enough to host a huge party.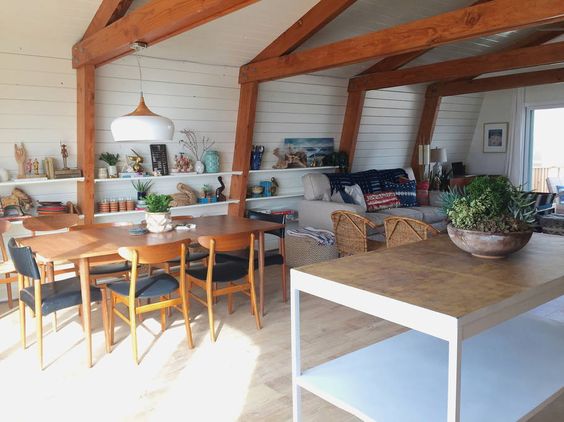 Built in shelves are perfect for slanted walls.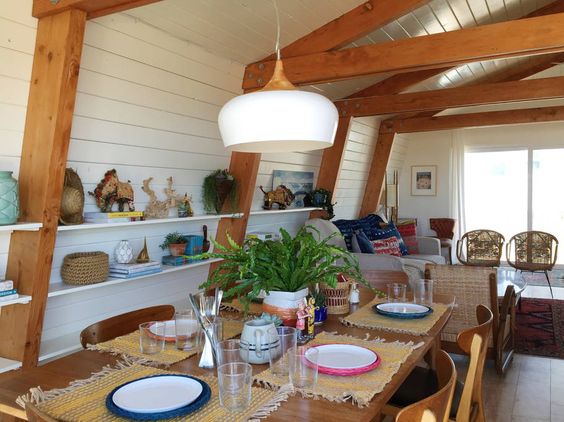 Mid century furniture lends itself to the 1970's structure.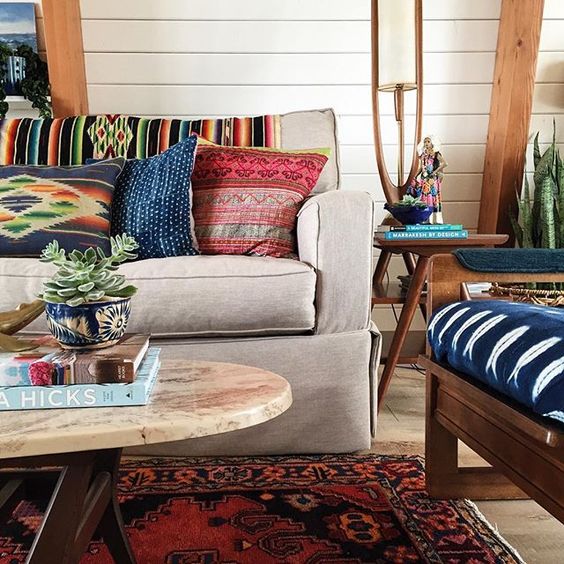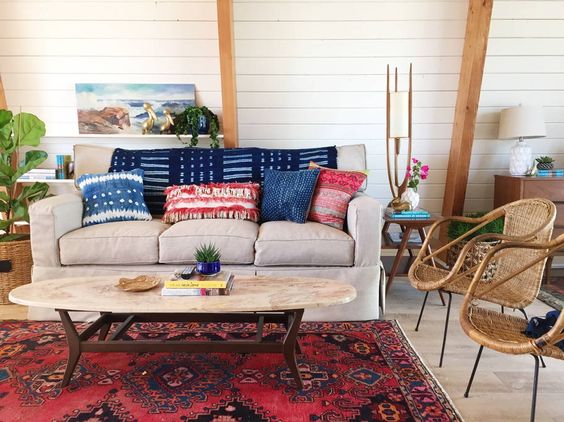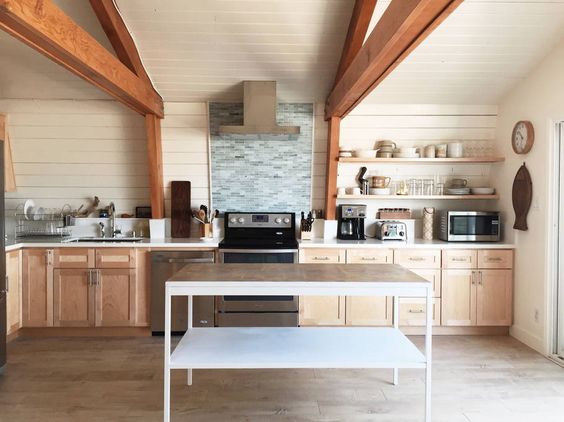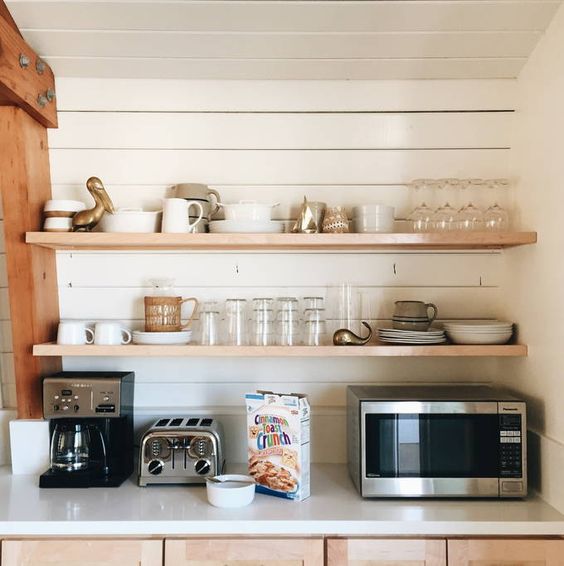 Tiffany switches out her colorful, vintage collection of kantha quilts depending on her guests.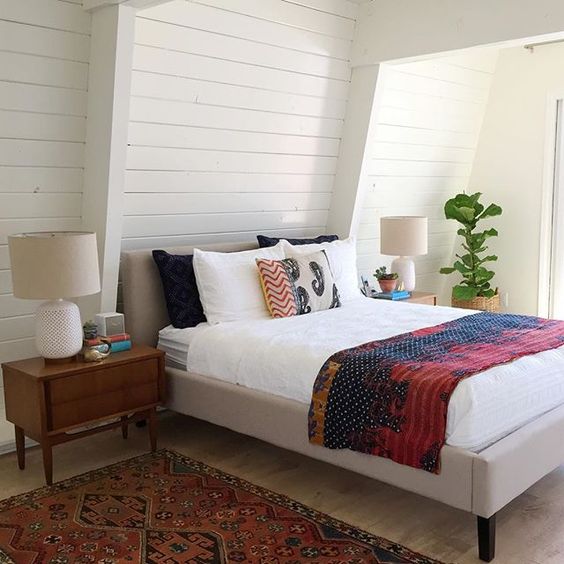 Classic subway tile in a modern bathroom.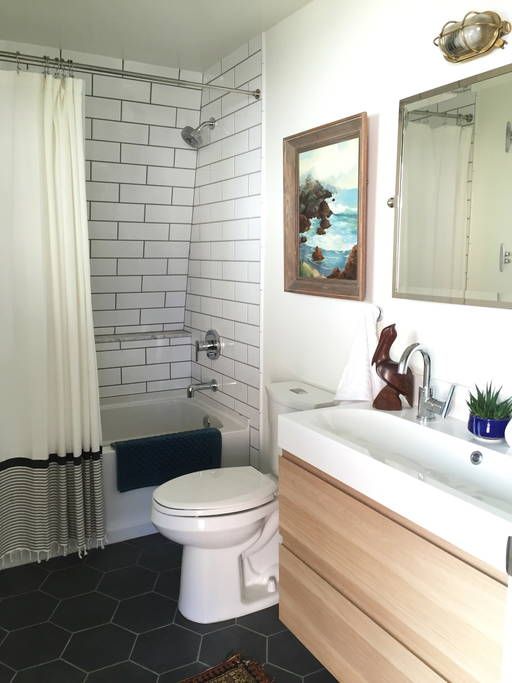 More vintage kanthas add color.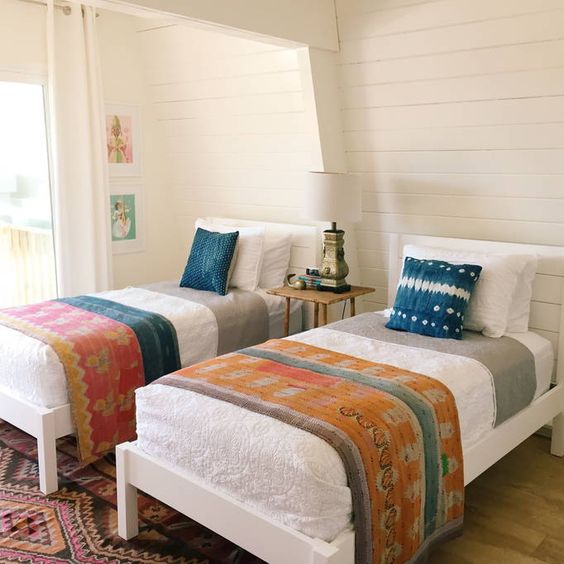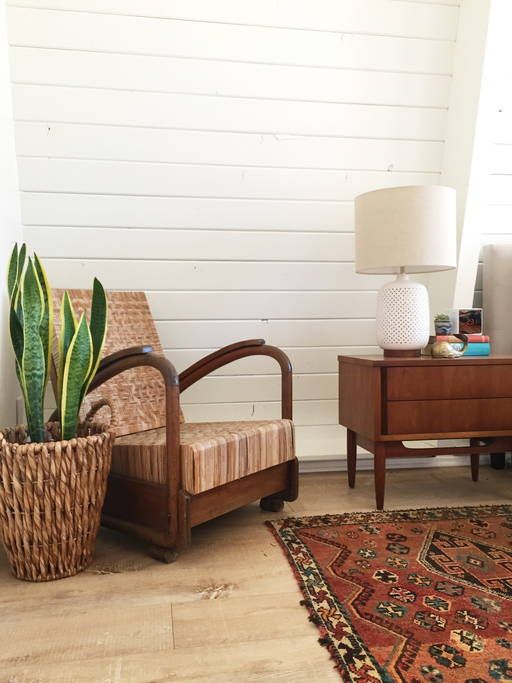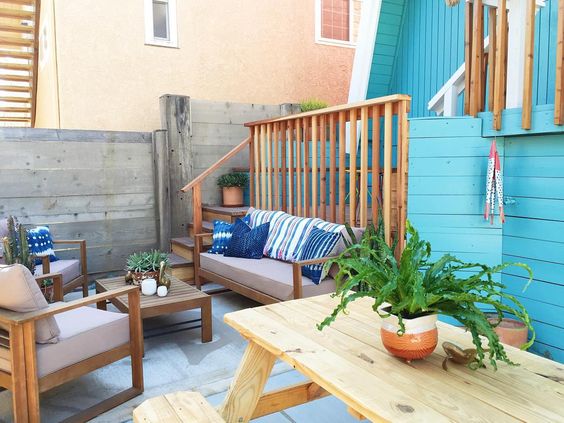 Best part is you can sit on the deck and take in these views …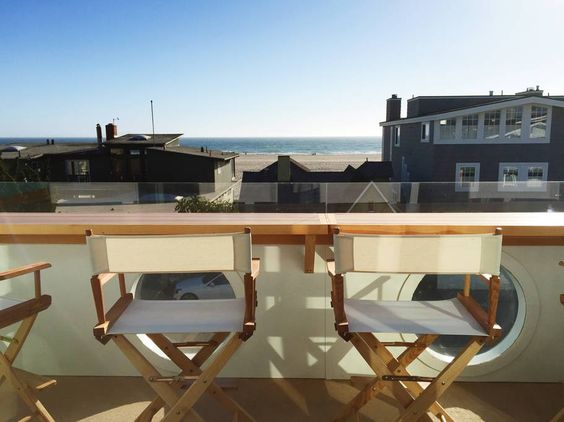 then hop on a colorful beach cruiser …
and head here.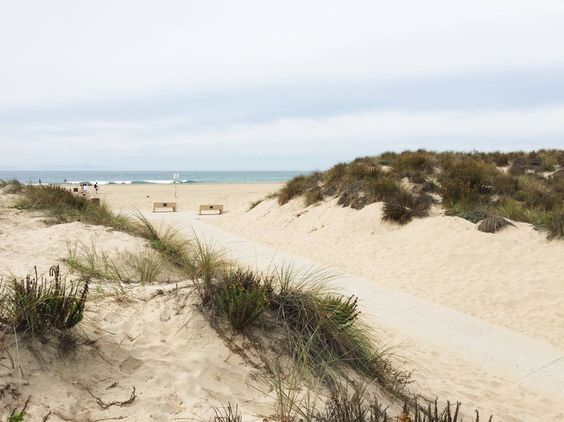 See more of The Beach Lodge or plan your next vacation where you can dip your toes in the California sand.
You can also follow @TheBeachLodge on Instagram.
More Eclectic Home Tours await HERE.