Sushi – The Pet Therapy Dog!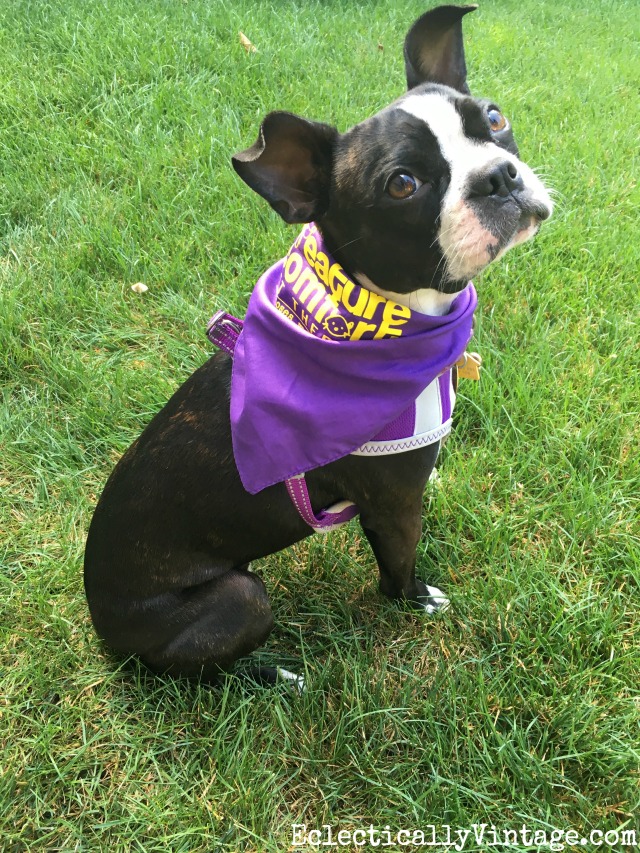 She working that bandana like nobody's business.
Yes, not only is Sushi the Boston Terrier the world's cutest puppy but now she's a therapy dog.
She spreads joy and happiness wherever she goes.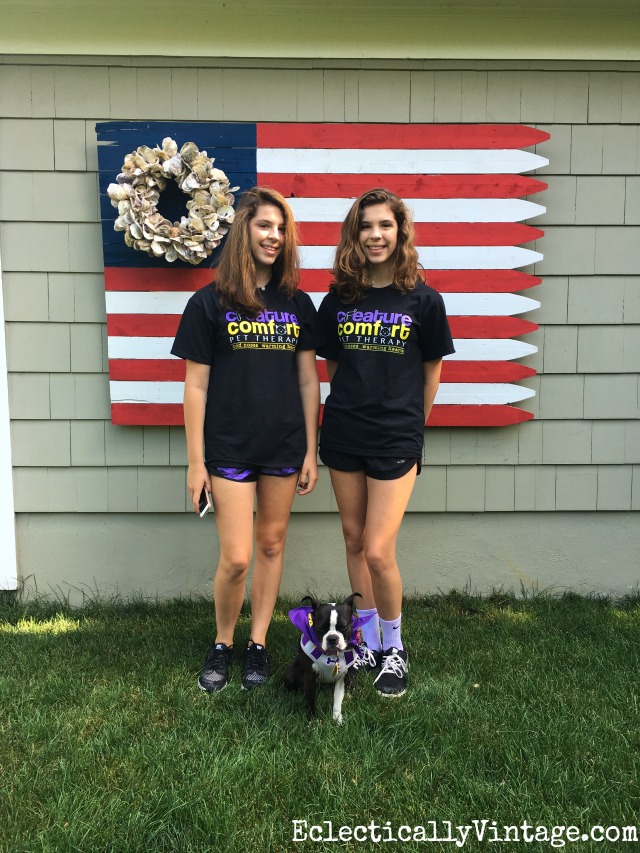 I'm so proud of my girls who trained our dog Sushi and passed a test so they could become a pet therapy team with Creature Comfort Pet Therapy.
Their first outing was with a mentor team – an outdoor event for cancer survivors. Sushi provided lots of love and got lots of tummy rubs from everyone there.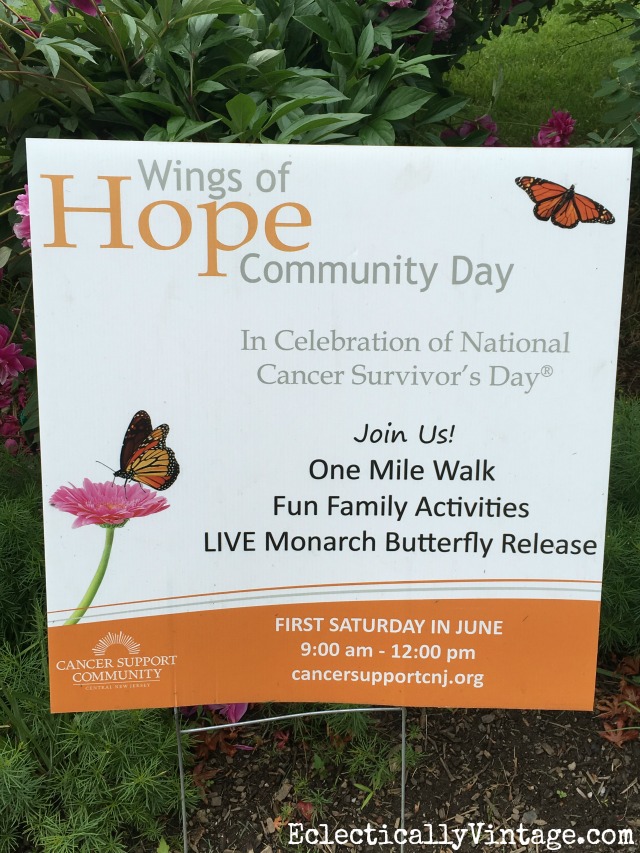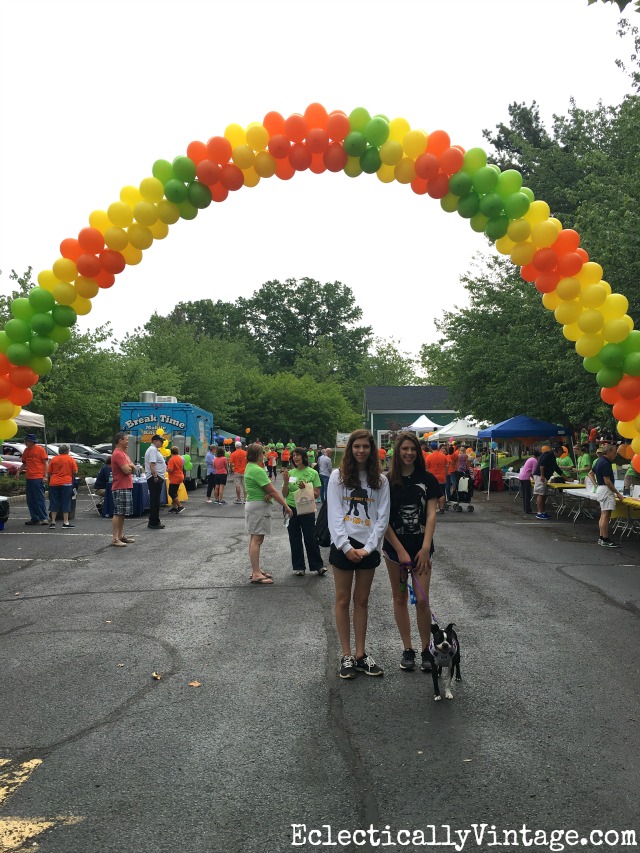 Sushi made friends – I think I hear wedding bells.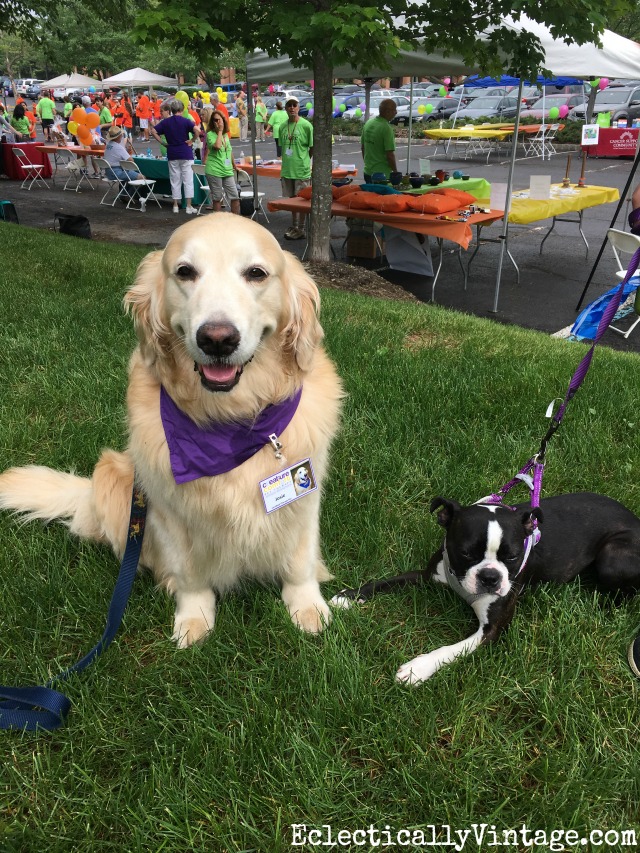 After the girls and Sushi passed their mentor training, they were ready to go on their own.
Off they went to First Children school where they went from classroom to classroom spreading joy and happiness (and lots of licks) to developmentally challenged kids.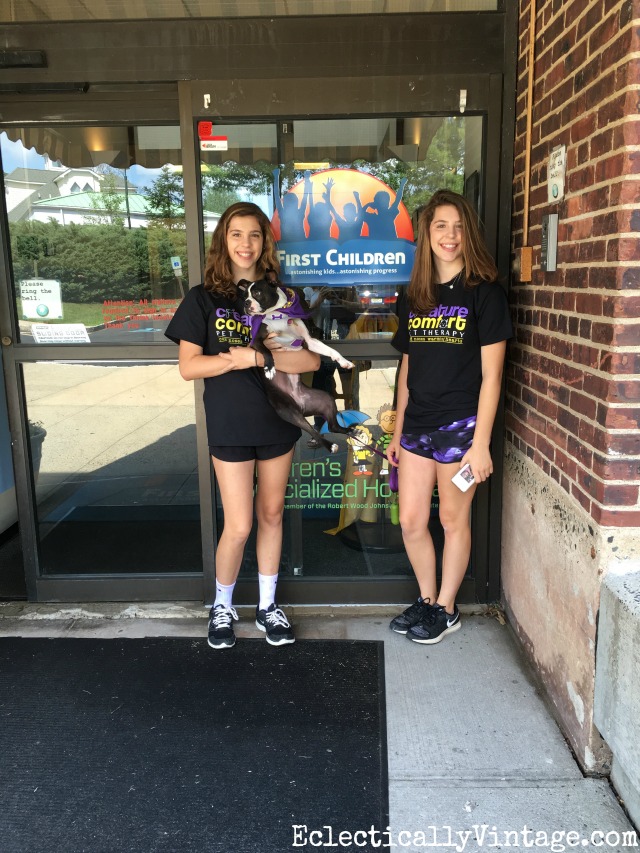 The kids were thrilled to see Sushi and so were the teachers!
I am so unbelievably proud of my girls and welled up more than once watching them interact with the kids.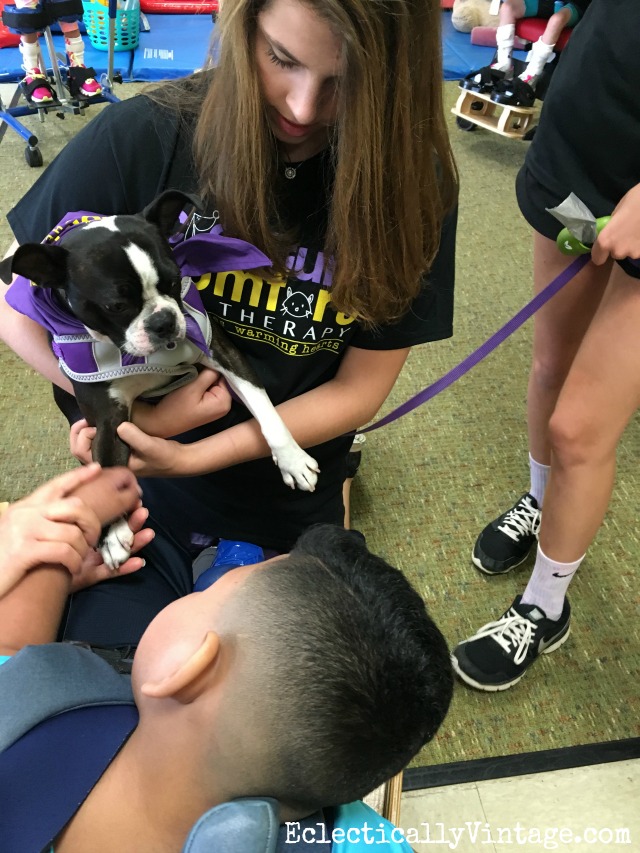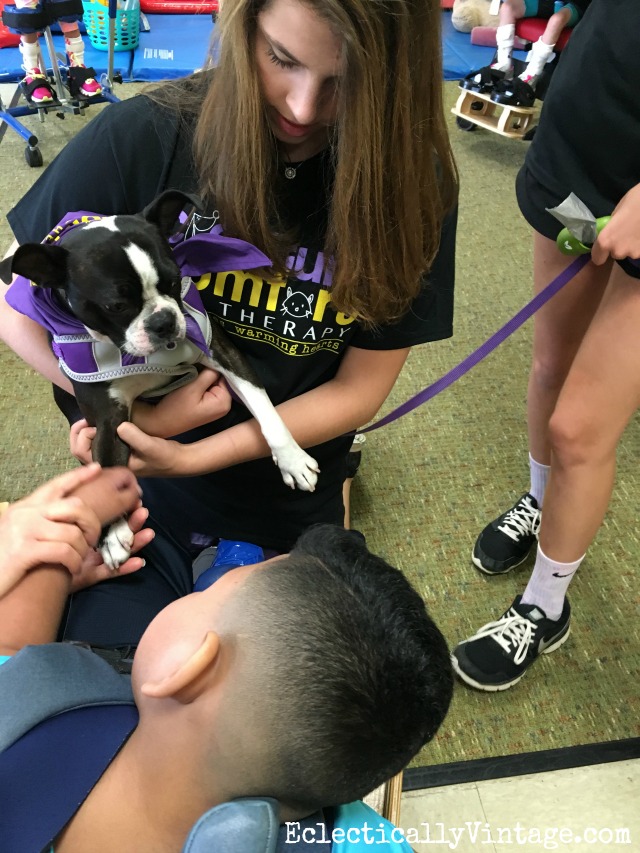 Creature Comfort Pet Therapy Mission
To provide caring volunteers dedicated to sharing their pet's love by engaging people in a variety of community settings.
To build connections between volunteers and facilities seeking animal assisted activities and therapy.
To increase awareness and provide education about the many benefits of pet therapy.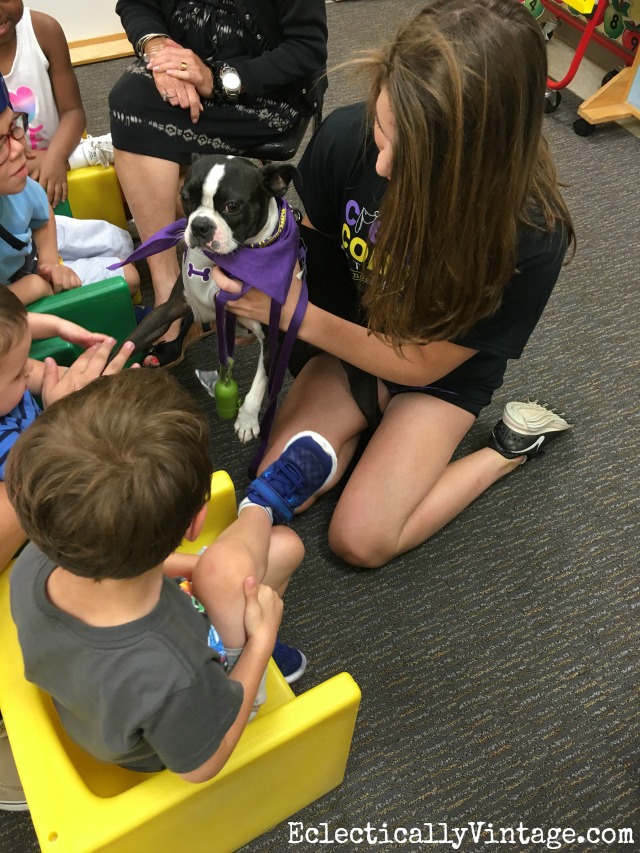 If you have a loving, well mannered dog, my girls and I (and Sushi) encourage you to volunteer for pet therapy.
It's such a rewarding experience and Sushi loves it too!
Sushi is exhausted and needs to rest up before her next pet therapy visit!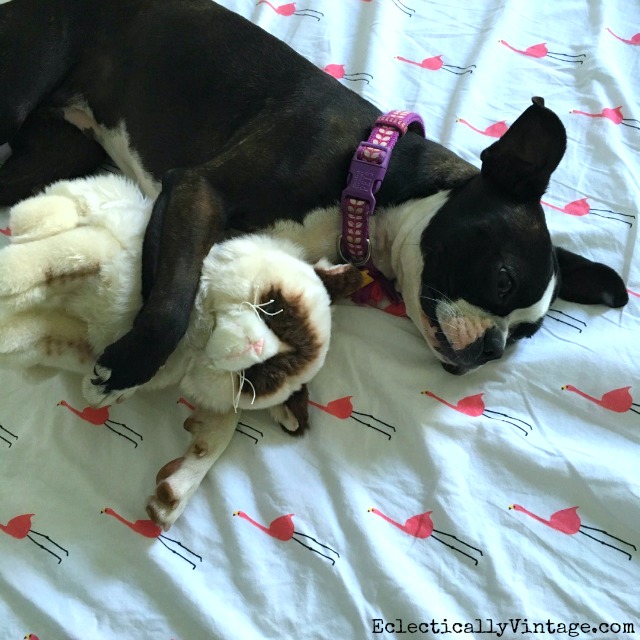 Follow Sushi The Boston Terrier on Instagram to see more of her shenanigans.
Learn more about Creature Comfort Pet Therapy HERE.