My Privet Gets a Haircut – Ryobi Hedge Trimmer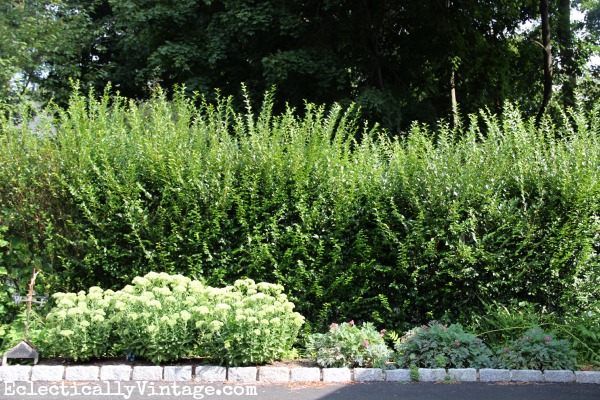 Our house is over 100 years old.
It was sad and neglected – inside and out.
Our privet hedge was a mess five years ago.  Leggy and bare at the bottom and over grown at the top.
It does provide privacy from our neighbor and is the perfect size for the narrow area so it's staying.
An annual haircut keeps it full and lush.

A few months ago, I was happy to hop on a plane and head down to Ryboi Outdoors headquarters in South Carolina where I spent a couple of fun days touring their amazing facility and learning all about their products.  My honest opinion – Ryobi rocks!
We broke out our Ryobi 40V hedge trimmer and I put my hubby to work (my arm was in a hot pink cast or I'd have done it myself – but who am I to complain when he does the grunt labor).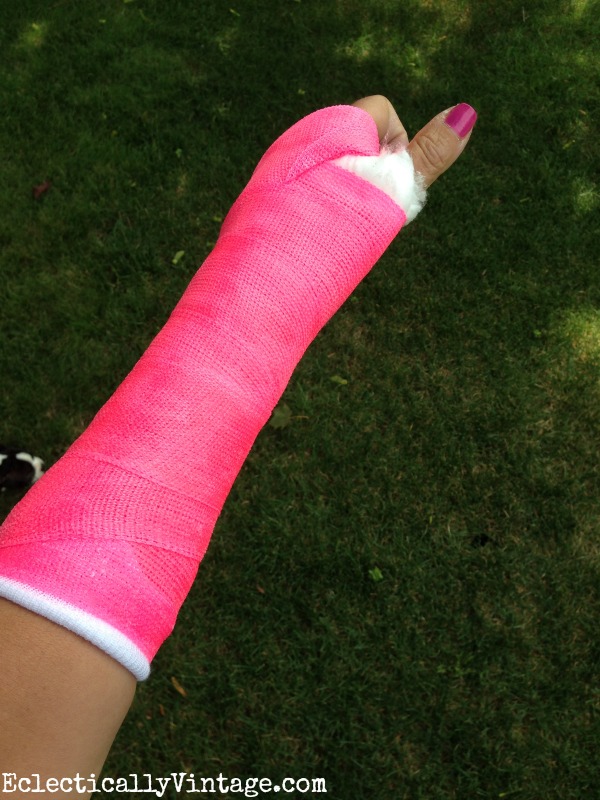 I was actually jealous when he simply pressed a button and it roared to life – this thing is amazing.  No cords to trip over, no searching for an outlet.  It runs on a 40 volt rechargeable battery that pops in and out – easy!   The best part, that same 40 volt battery is interchangeable with lots of other Ryobi power tools.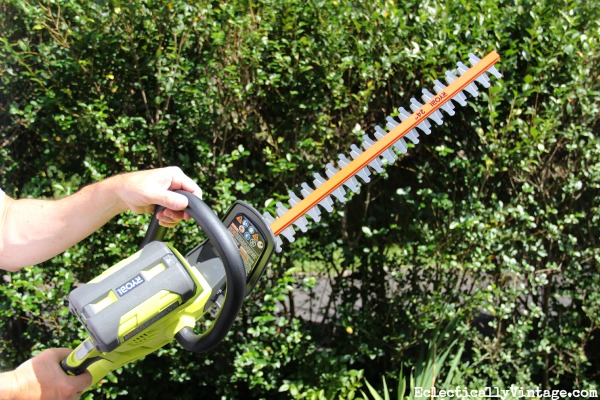 I can't wait to get my hands on this thing but in the meantime, my hubby gives it two thumbs up and bcause we believe in safety when using power tools, we still have all of our thumbs …
Safety First People
Secure Hair off shoulders
Do not wear jewelry or loose clothing
Wear long sleeves, long pants and sturdy shoes
Wear eye protection
Always use 2 hands
Wear gloves
Usage: Trimming and shaping hedges and shrubbery. Do not raise trimmer above shoulder.
Here she is after her day at the spa.  Now there's room for my perennials to flourish in front of the hedge.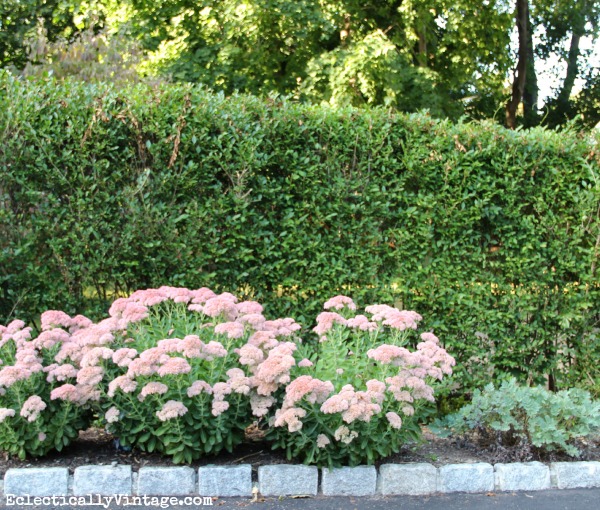 You can see that by trimming the top and taking care to get rid of overgrowth, more air can circulate near the lower part of the shrub making it nice and full.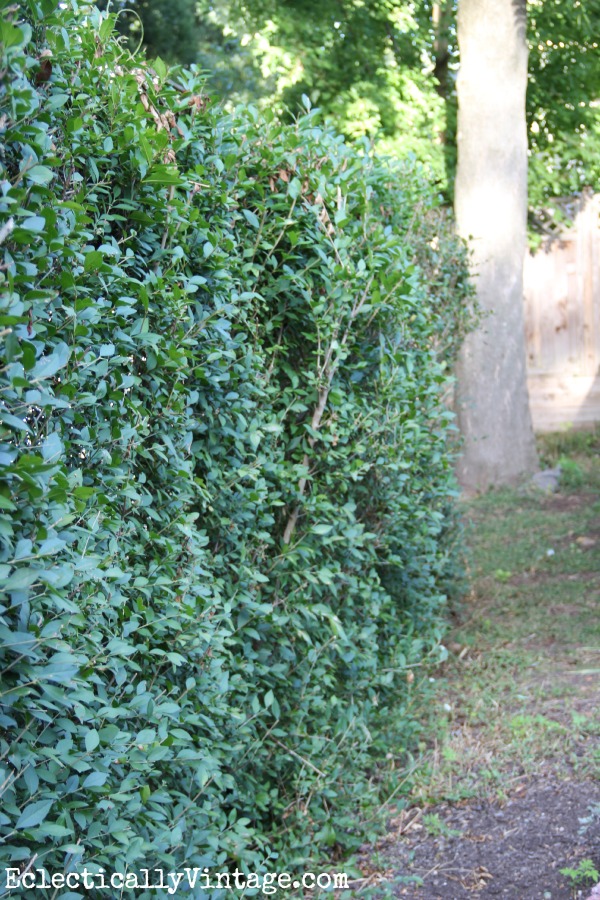 Now if I could just get my hubby to do laundry.
I am happy to be a Ryobi brand ambassador because their products are amazing – I only speak the truth.