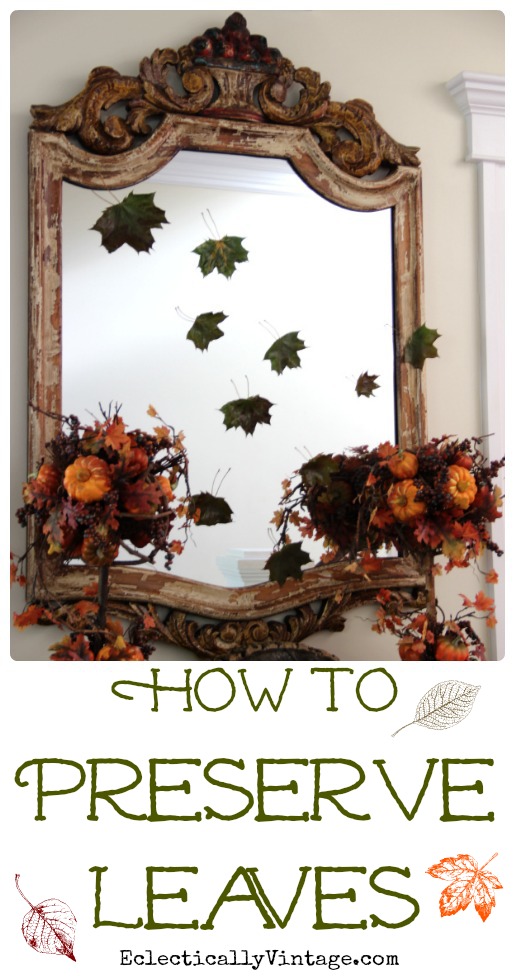 Faux is good (think fur) but some things are better when they are 100% real.
Take these falling leaves – you probably spotted them in my foyer on my Eclectically Fall Home Tour.
They are preserved in their original splendor just like good old Mom Nature intended.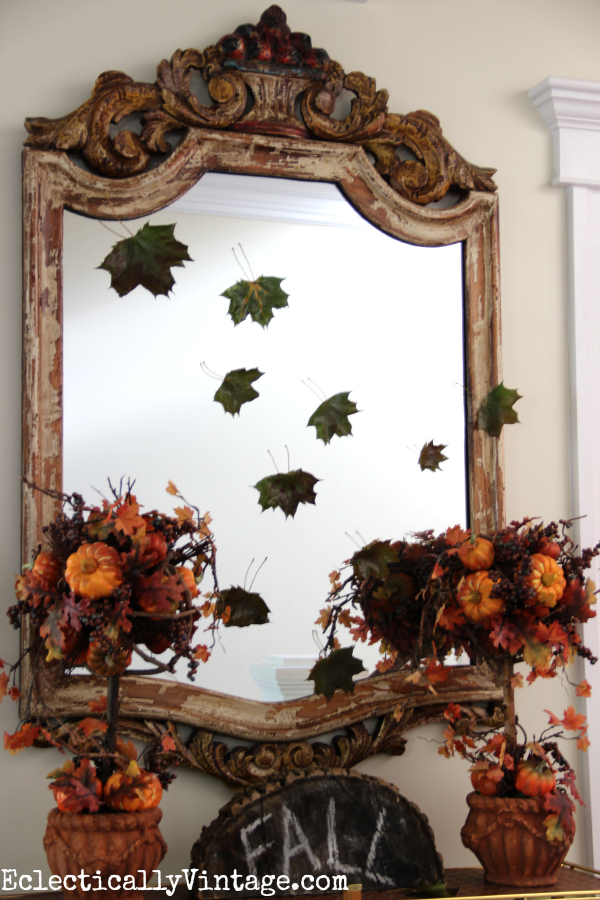 How to Preserve Leaves
Supplies:
*Leaves – freshly fallen (not dried out)
*Heavy Books
*Newspaper
*Decoupage – I used Martha Stewart Matte (I didn't want shiny leaves – you could use gloss if you prefer)
*Foam Brush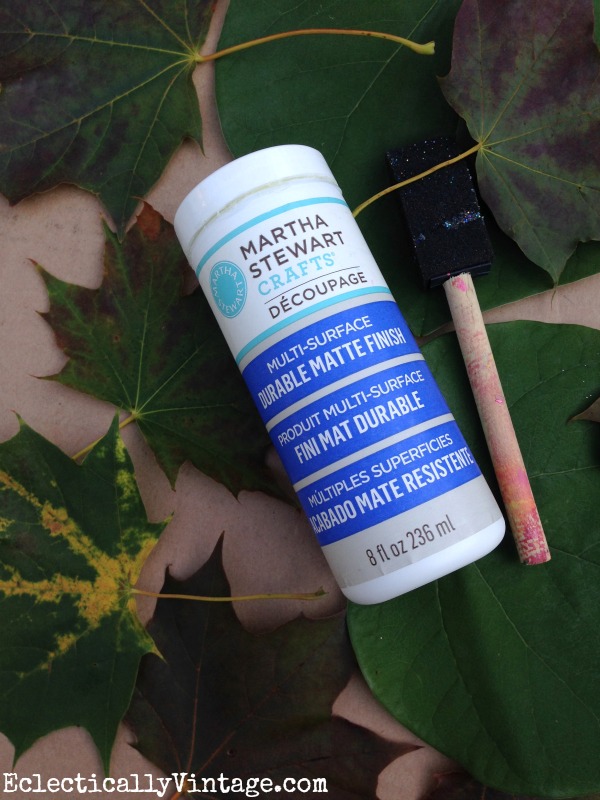 1) Go on a nature walk and find some freshly fallen leaves (or pluck them right off the tree).  The flatter the leaf and the less moisture, the better.
2) Place leaves between sheets of newspaper and put between pages of a big book (put something heavy on top to help flatten – a brick or more heavy books)
3) Leave leaves alone for a few weeks (checking after a week or so to make sure they aren't curling or falling apart)
4) Apply thin coats of decoupage to your dried, pressed leaves – both front, back and stem – letting dry between coats (I did 3 coats)
5) Hang your leaves (I used double sided tape on my mirror), create a garland, display in a glass jar …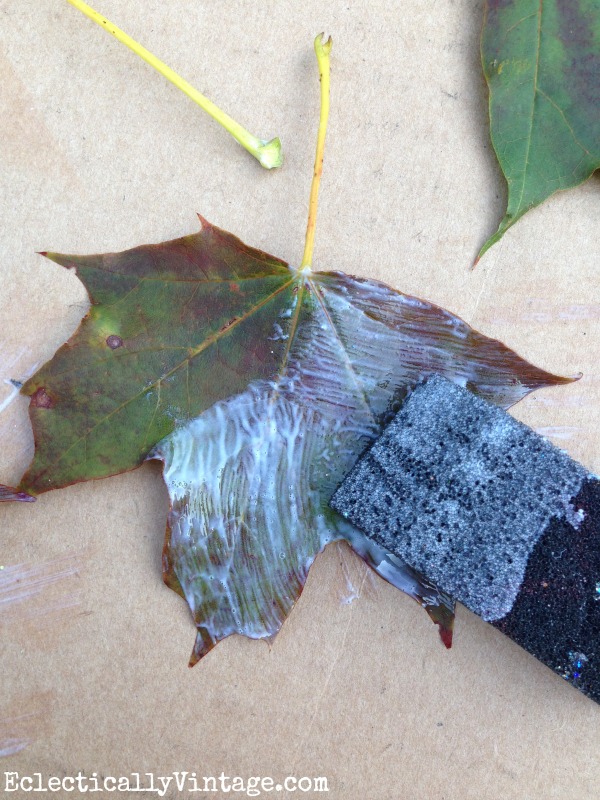 I'll leave the creative ideas to your imagination.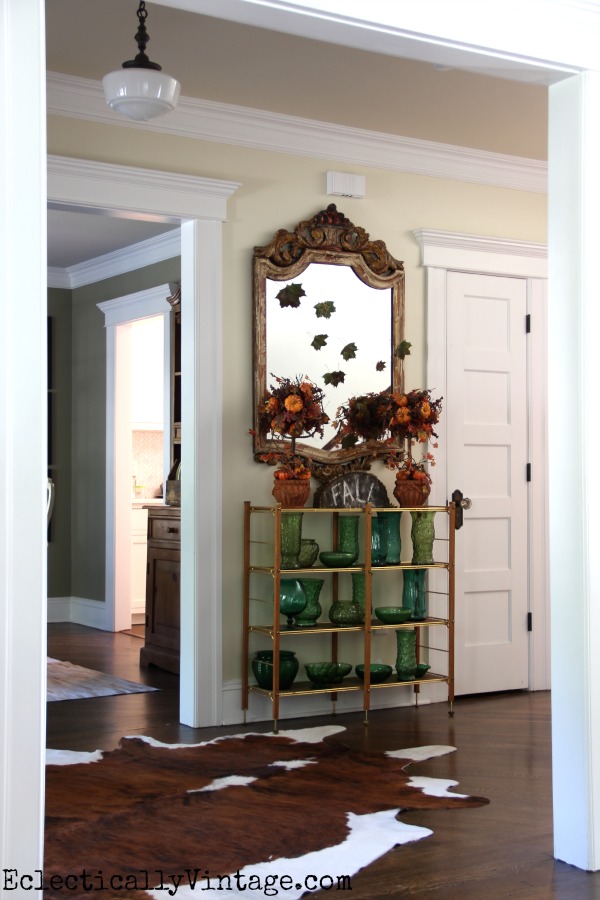 I've really fallen for these.
They leave me breathless.
Oh, leave me alone – I can't help myself (leave your own cheesy leaf, fall or otherwise amusing pun in the comments).
I'm part of the #12MonthsofMartha team where my BFF Martha Stewart sends me a box brimming with supplies each month to create something fabulous – I only speak the truth.