3-D Silhouette Halloween Mantel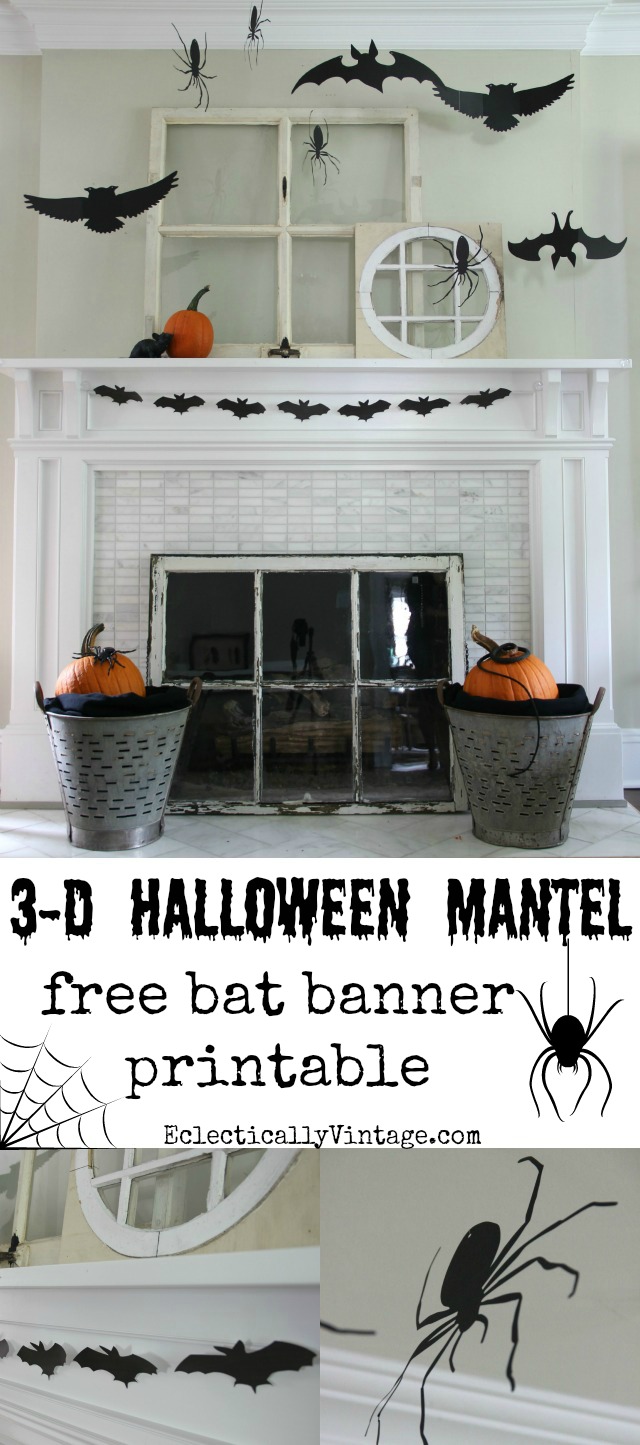 On All Hallows Eve, I set up two adirondack chairs on my front lawn, fill a big cauldron with candy, dress up Sushi in her costume (she's a unicorn this year), pour a couple of glasses of wine and sit outside to hand out candy.
Inside, my girls hang out with friends and when it gets late, they head out on a mission to fill their pillowcases with loads of candy.  They know which houses give out full size bars and which give out toothbrushes (they steer clear of those houses)!  Then they all come back to the house and trade candy.
I'll light a fire so when that bunch of giggling girls returns home, they can relax while trading candy (I'll steal their Peppermint Patties).  To get the girls in the Halloween spirit (or should I say spirits), I had fun decorating my silhouette Halloween mantel with help from some cool products from Command Brand™.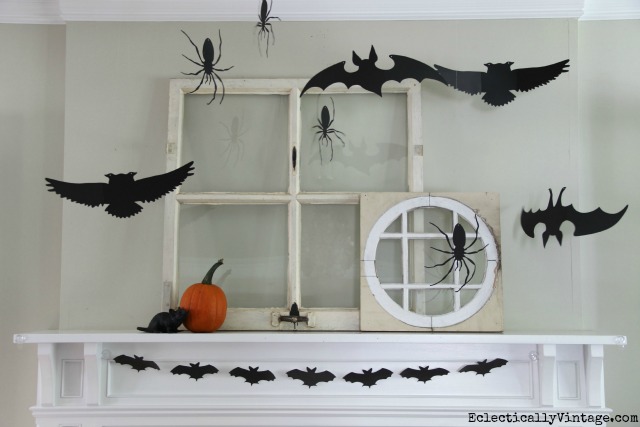 Spiders and bats and owls oh my!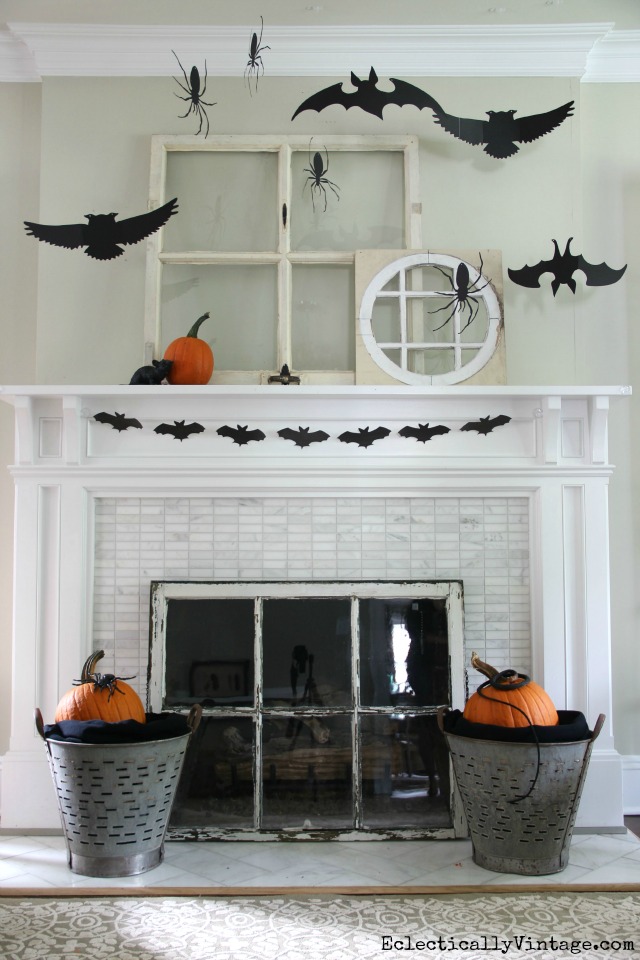 Supplies:
* Old windows, neutral art or large picture frames
* Halloween silhouettes in various shapes – (I bought these pre-cut or you can cut out your own shapes on black construction paper)
* Clear fishing wire
* Hole Punch
* Clear Tape
* DIY bat banner silhouettes (print here)
* Pumpkins
* Plastic snakes and spiders
* 8 Command™ Party Ceiling Hooks (here)
* 2 Command™ Party Banner Anchors (here)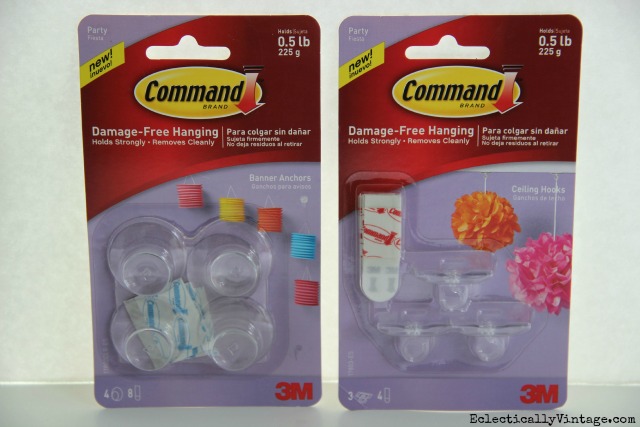 Note: Follow all Command™ Brand package instructions for proper surface cleaning and prep, adhesive strip placement and recommended weight claims.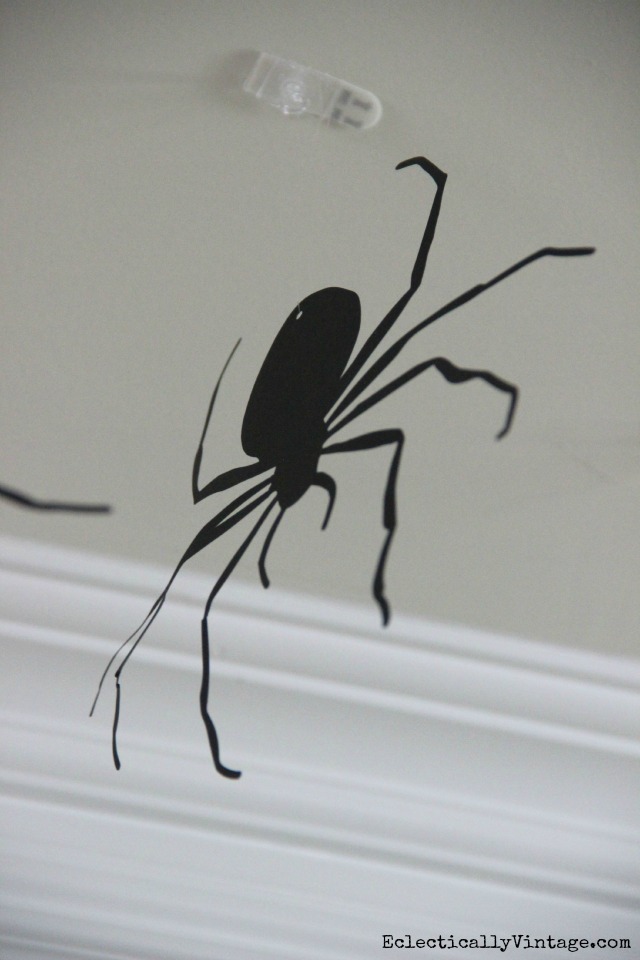 Halloween Mantel
1) Prop some old windows on your mantel.  If you don't have old windows, use something neutral so the silhouettes pop!
2) Adhere Command™ Party Ceiling Hooks to the ceiling varying the distance from the wall
3) Punch holes in silhouettes and string clear fishing wire through them then hang from ceiling hooks
Note: vary the size of the fishing wire so the silhouettes hang at different lengths 
4) Print these free bat silhouettes (download here) on heavy card stock then cut them out then tape clear fishing wire to the backs of the bats.
Note: Make sure to leave enough fishing wire at the ends of the banner for hanging
5) Measure the length of the mantel to determine how long the bat banner should be.  Line up the bat silhouettes on a flat surface, leaving an equal distance between each bat.  Measure the clear fishing wire so it as long as the line of bat silhouettes, leaving approximately six extra inches of clear fishing wire on each side of the banner.
6) Use clear tape to adhere the back of each bat silhouette to the fishing wire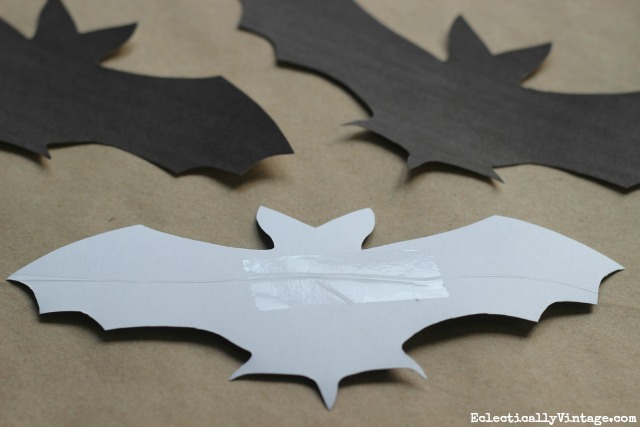 7) Adhere 2 Command™ Party Banner Anchors to the mantel on each side of the mantel and wrap the ends of the fishing wire around the party anchors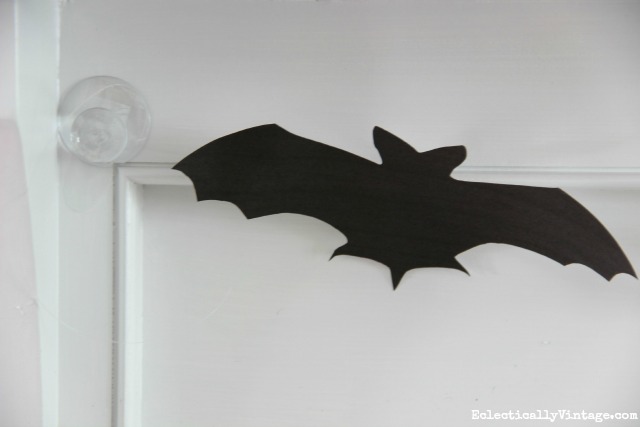 8) Add a few pumpkins, plastic snakes and spiders to complete the look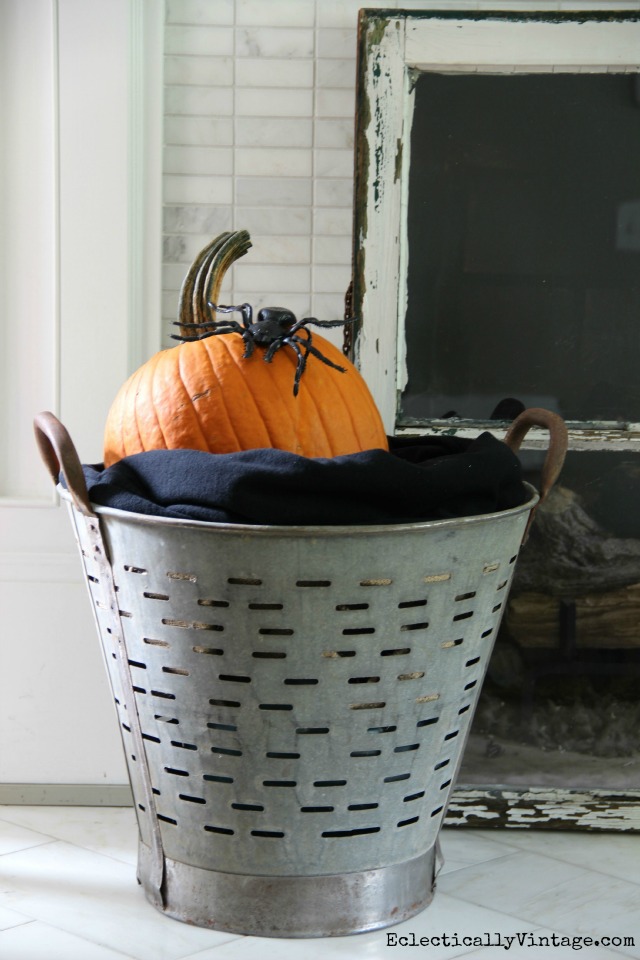 I can't wait to see all the cute little trick or treaters …
or to eat all of those Peppermint Patties.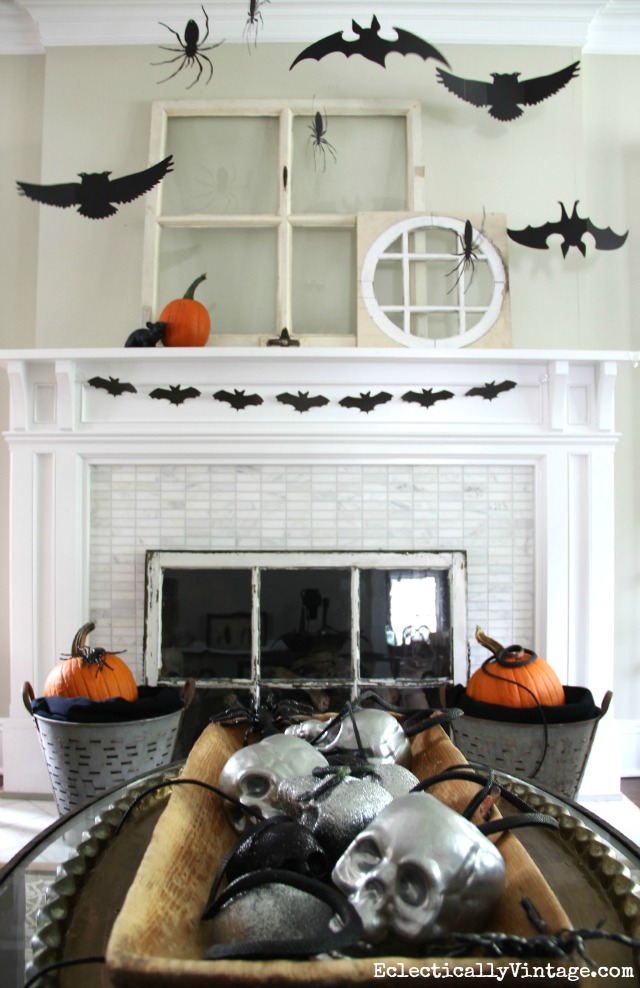 I am a Command™ Brand Ambassador and truly love the company and their products.  Thanks for supporting the brands that make this blog possible.