Simple Sweet & Tart Blackberry Lemonade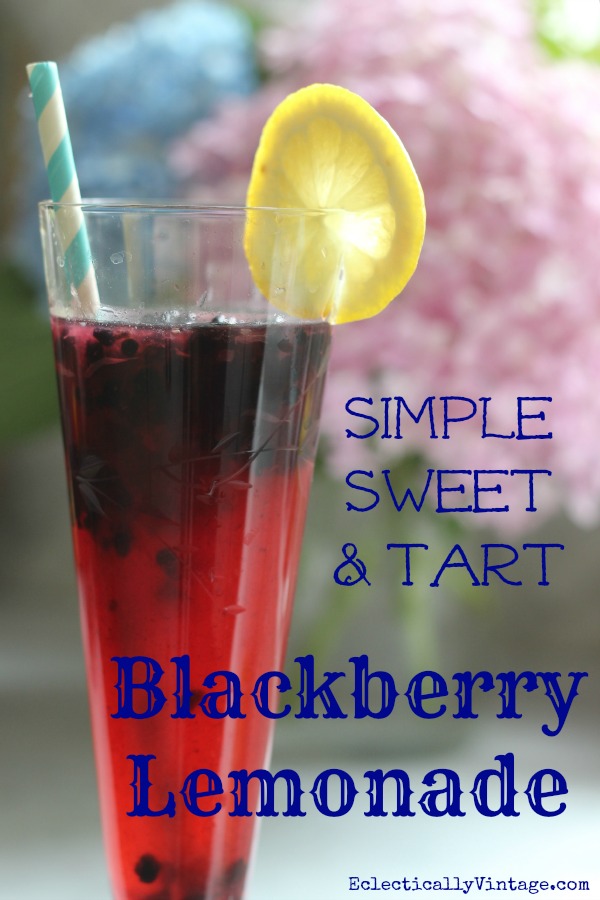 If a tree falls on your garage will it make a sound?
Yes – a giant thud …
and it will put a hole in your roof too.
So when my poor hubby was out sweltering and sawing the giant branch into bite size pieces …
I pulled a June Cleaver and delivered him a glass of my new favorite simple blackberry lemonade recipes to quench his thirst.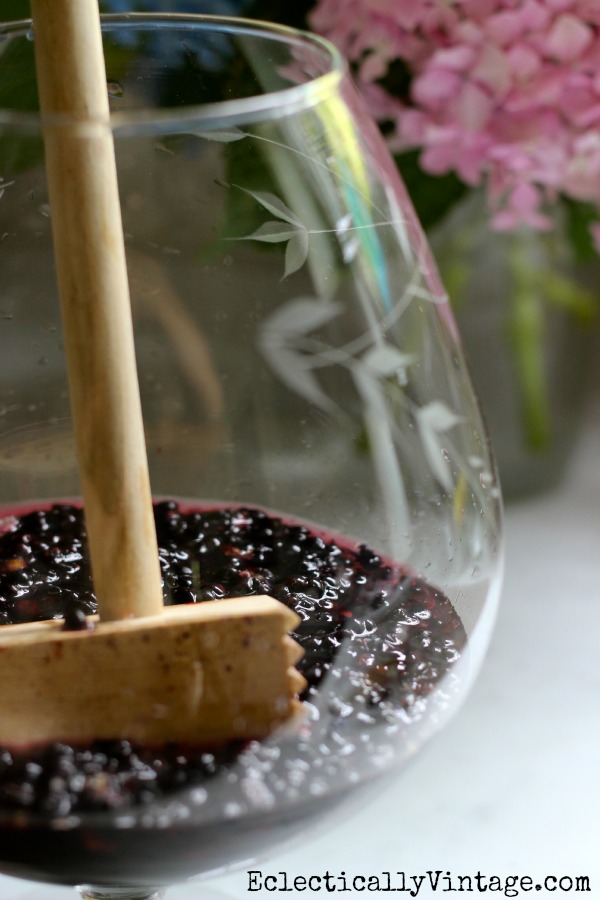 Amazing Sweet & Tart Blackberry Lemonade
Ingredients
1 cup simple syrup
1 cup blackberries
1 cup freshly squeezed lemon juice (from 4-5 large lemons)
1 cup water
Instructions
Muddle simple syrup and blackberries (combine and squish the blackberries with a wooden spoon or a meat mallet like I did)!
Add lemon juice and water
Pour over ice and serve with a cute paper straw and a lemon slice
Pat yourself on the back for pulling the world's easiest June Cleaver

Simple Syrup - combine equal parts sugar and water and boil until sugar is dissolved. Refrigerate until cold before you use in recipe.
https://www.kellyelko.com/simpl-sweet-tart-blackberry-lemonaderecipe/
This lemonade recipe is seriously lip smacking good …
and easy.
Mix up a batch and watch the smiles erupt!
P.S.  My hubby's aunt was throwing away these fabulous vintage etched glasses – I rescued them from a cruel fate.
P.P.S. Check out more of my simple recipes here.
P.P.P.S. Check out all of my vintage finds that I rescued from a cruel fate!