Make a Chalkboard Lampshade
I was chomping at the bit to get my hands on this mid century lamp – I call him Ed.
I knew he needed to go from work horse to Arabian beauty and a chalkboard paint lampshade and new coat of paint was just what the veternarian ordered.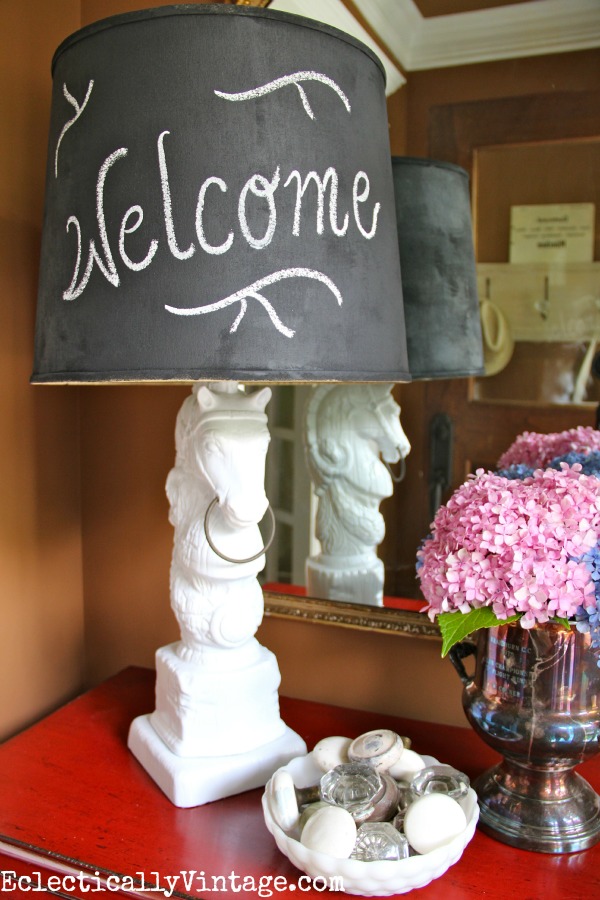 My first try was an epic fail – learn from my mistakes.
Do not use chalkboard spray paint!  It created lots of little black specks all over the shade.
So what do you do when you fall off the horse …
get back on of course.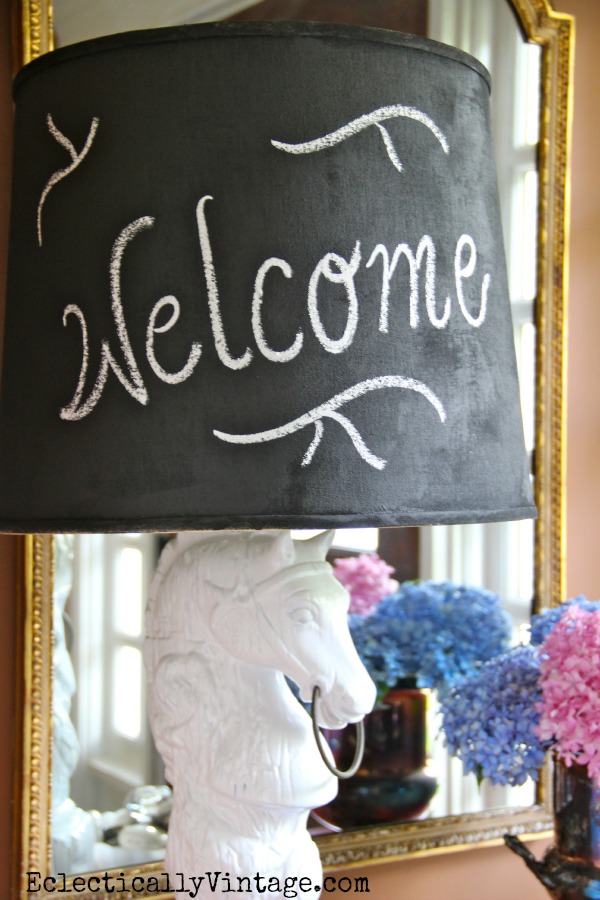 Second try – I wiped off the black specks with my hand and brushed on two coats of regular chalkboard paint.
I used a glossy white spray primer/paint combo on Ed – very Saturday Night Live white disco suit, don't you think?
Note:  I tried priming the chalkboard – you know how you are supposed to rub chalk all over a chalkboard before you use it?  But I didn't love the look – it make the shade very white and is very hard to erase.  So choose your word carefully because I think the only way to change it would be to add another layer of chalkboard paint.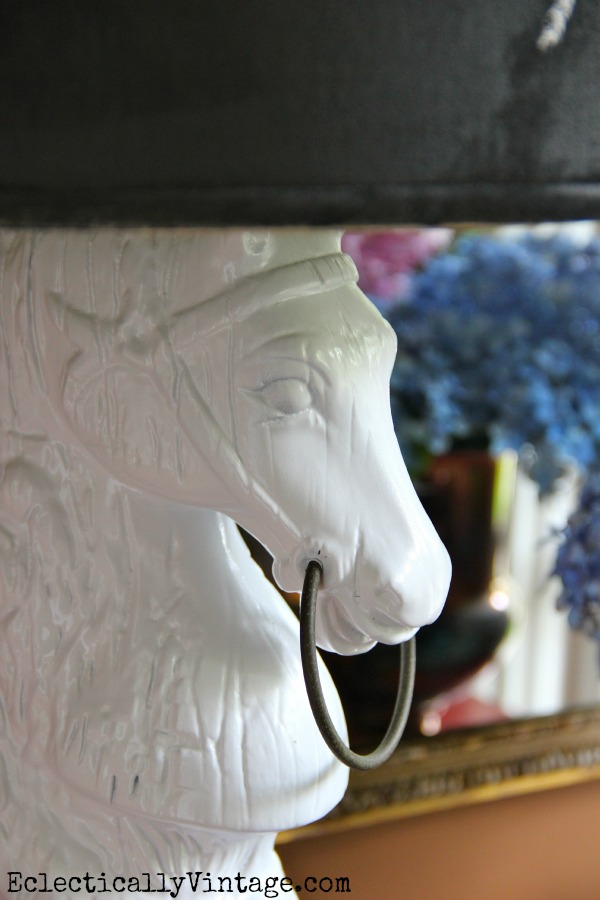 Here's Ed in my living room before his makeover moving at a leisurely cantor …
 and here he is at a full gallop.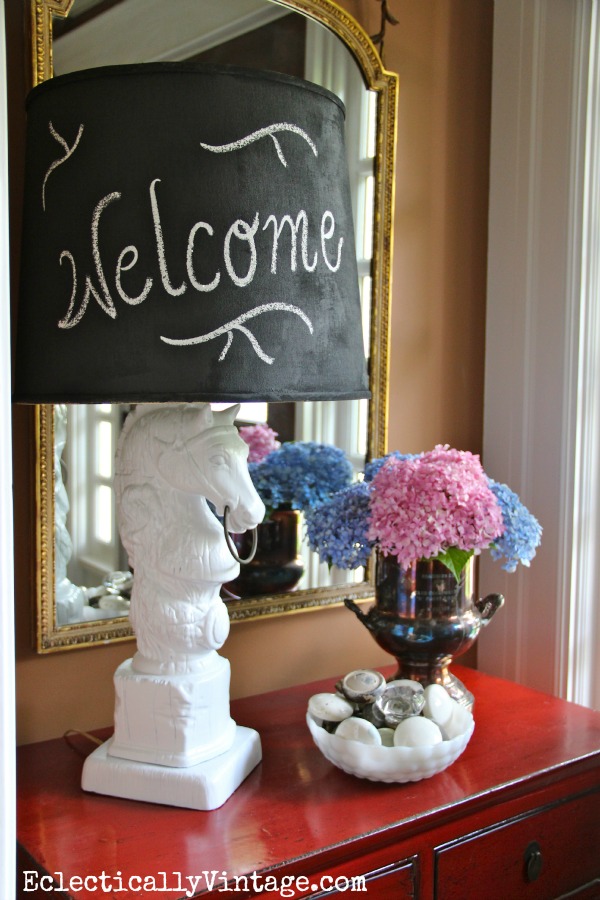 Now Ed grazes in my entrance vestibule welcoming everyone who enters.
I'll never put him out to pasture.
See more of my simple DIY projects!
Sharing Here: