Fave 5 Simple Spring Projects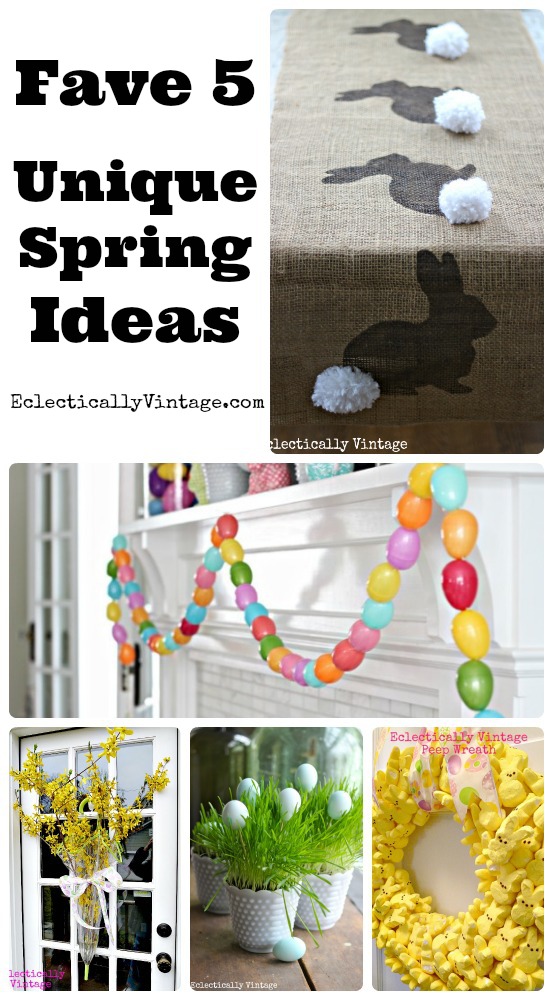 You know my motto …
simple projects equals more time for cocktails.
So here are my favorite 5 all time ideas I've created for spring over the years …
Burlap Bunny Table Runner – this family of bunnies is still hopping across my table and their pom pom tails are still making me smile.
Easter Egg Garland – it's colorful and cute and my girls love it!
Singing in the Rain Umbrella Wreath – because round wreaths are so overrated.
Easter Grass Centerpiece – you'll never believe what I used!
Peep Wreath – one of the few candies I hate makes the perfect decoration.
Hope these put as big a spring in your step as they do for me!