I am trying to simplify this year.
Between decorating, baking, shopping, wrapping … (I'm feeling sleepy), it's hard to carve out quality relaxation time.
So the outside of my house has to be quick and simple – check it out.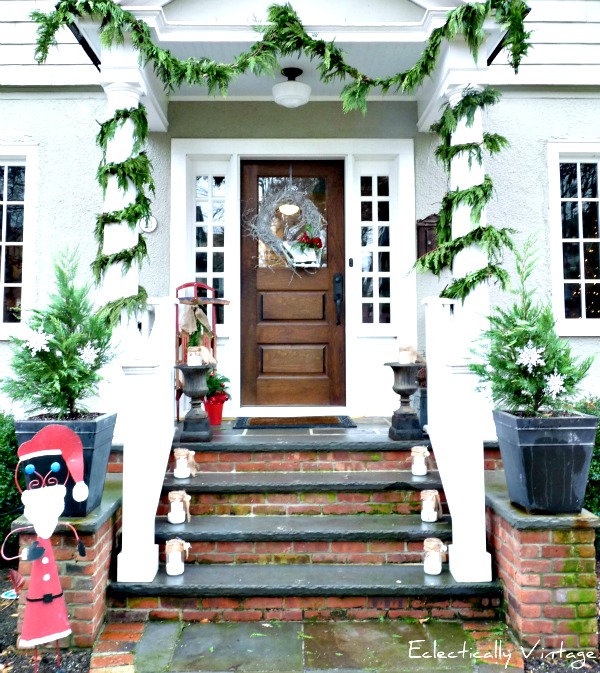 I hang a wreath, lean my old sled againt the wall, pop a couple of green trees in my planters, light a few snowy mason jar candles and call it a day!  Then I can get onto more meaningful things – like a great cocktail and hanging with family and friends!
This twiggy crystal covered wreath is like the one over 
my mantel
 but with a twist.
Fresh garland wraps around the columns.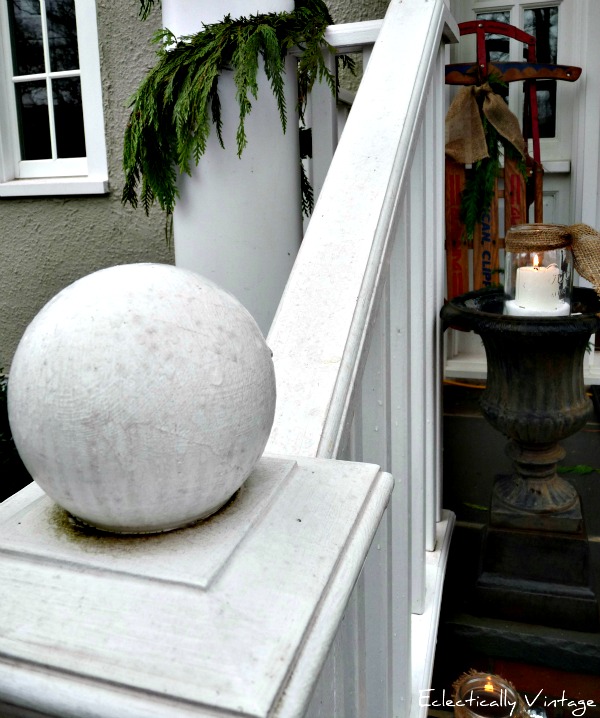 The finial looks like a giant snowball!  
Snowy mason jar candles
 line the steps and sit in cast iron urns – they look beautiful at night.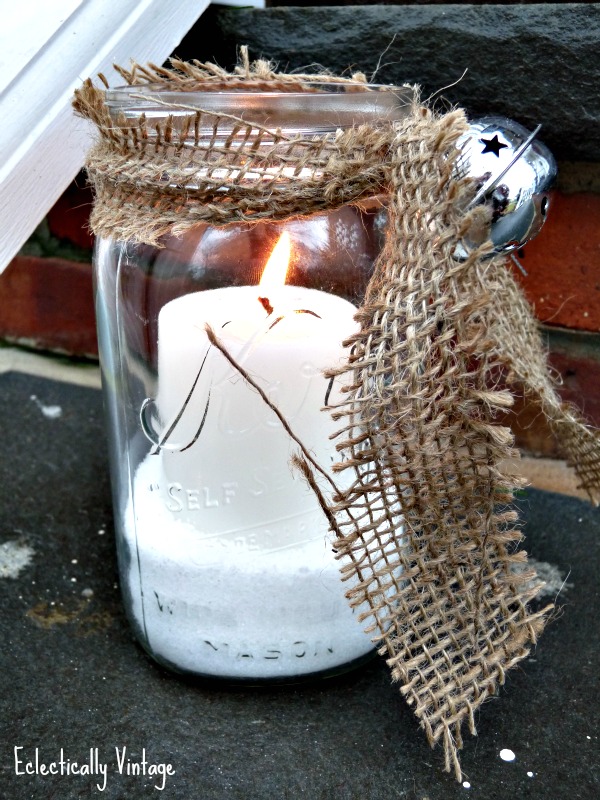 The girls old ice skates with a few springs of greenery tucked inside.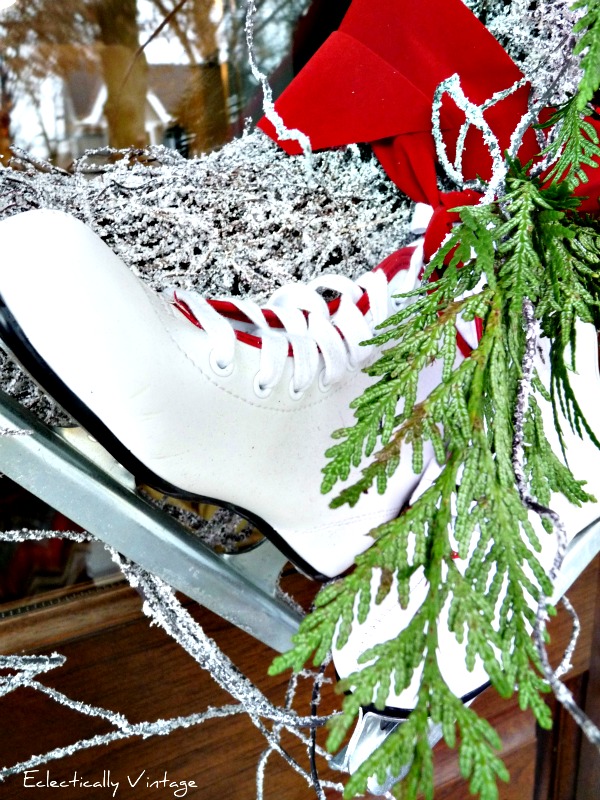 My old sled as a kid – long before safety precautions!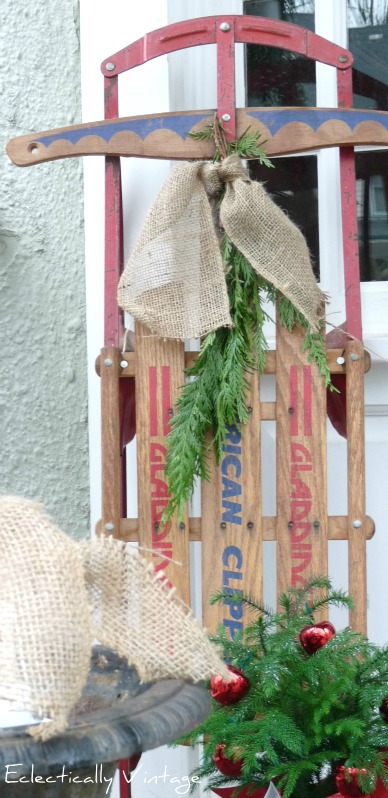 An old metal basket filled with pine cones.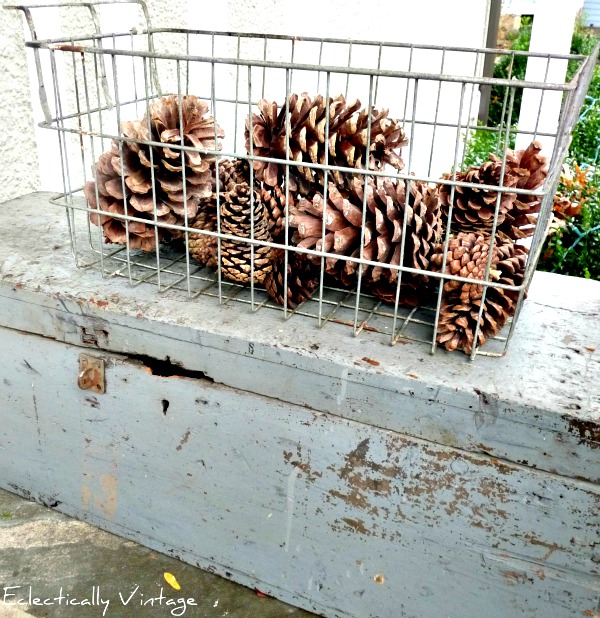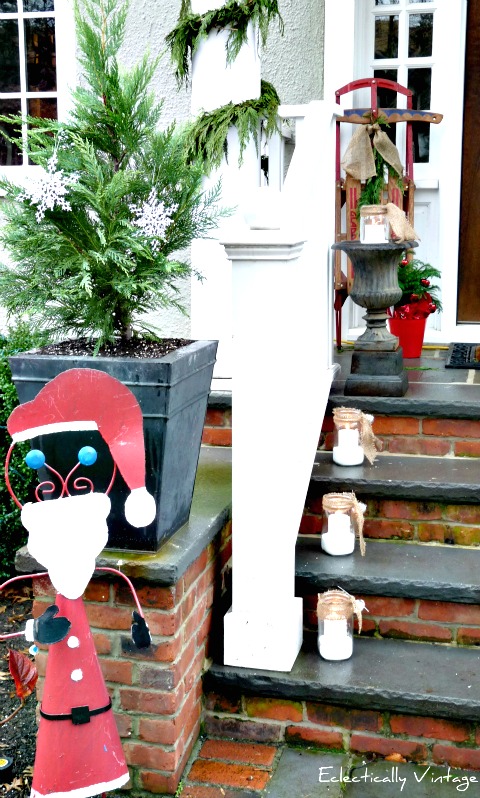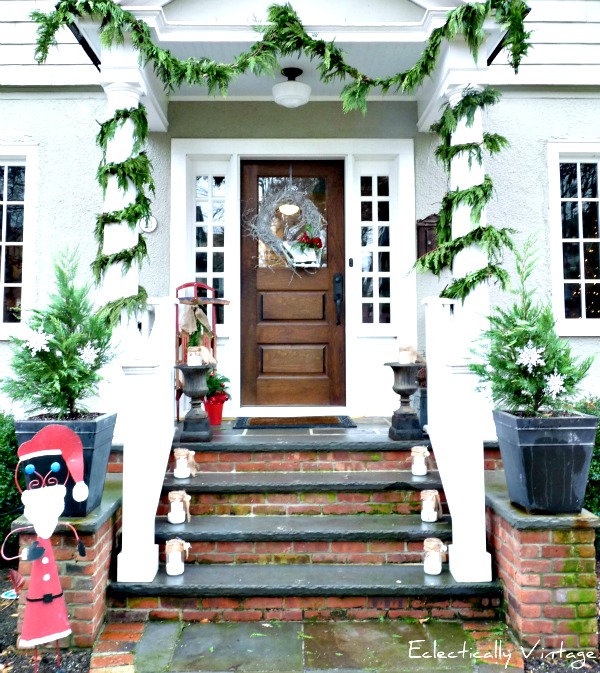 Here's to a festive, stress free holiday season.