It's not a dented old jell-o mold – it's one of my unique wreaths!
That's what I saw when I spotted this little baby at the thrift shop.
With a bright red bow, it's festive and perfect for the kitchen (although I hate to bake)!
This mold was among the pile of thrift store booty (
here
) I found recently.
I said I would be using most of it for my Christmas decorating this year and I have.
Filled with vintage ornaments, from family or collected over the years, are two old glass fish bowls.
In between them sits a Japan Santa mug like the one I had as a kid.  Snowmen salt and pepper shakers my girls painted years ago join Santa.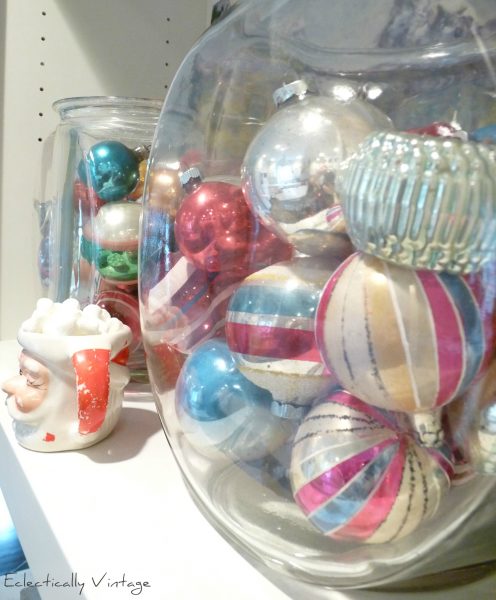 Santa is brimming with mini marshmallows.
His cheeks may not be as rosy but this Santa is still a looker!