Make a Spring Banner and a Tale of Multiplying Bunnies!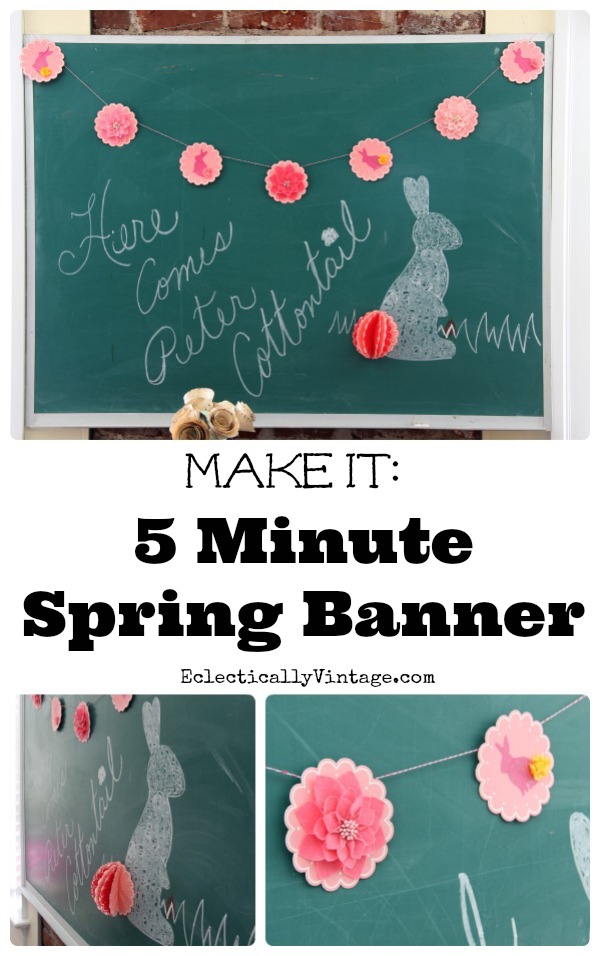 March came in like a lion …
and hid a few bunnies in his furry mane.
Those bunnies started multiplying like, well, bunnies and they've taken over my new craft room.
Make a Spring Bunny Banner
Supplies:
Cardboard Coasters
Bunny Stencil
3D Felt Flower Stickers and pom pom stickers
Glitter Marker
Baker's Twine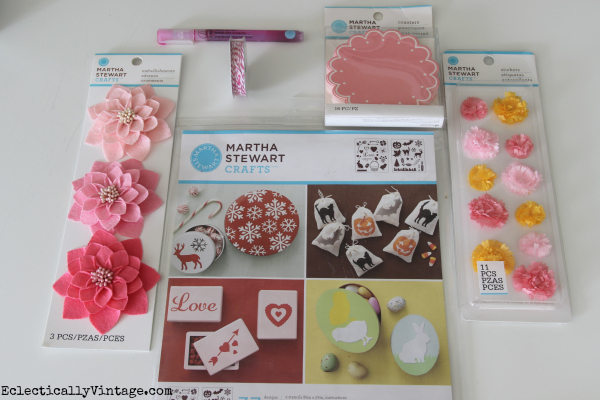 1) Measure the desired length of your banner by draping your twine across where you'd like to hang it – then cut the twine
2) Use a Martha Stewart Glitter Marker to trace the bunny stencil – fill in with glitter marker (I used pink – they come in a 6 pack of fun colors)
3) Stick on 3-d pom pom stickers for the bunny tails and felt flowers on a few blank coasters
4) Flip coasters over and space evenly apart – then simply tape twine to backs of coasters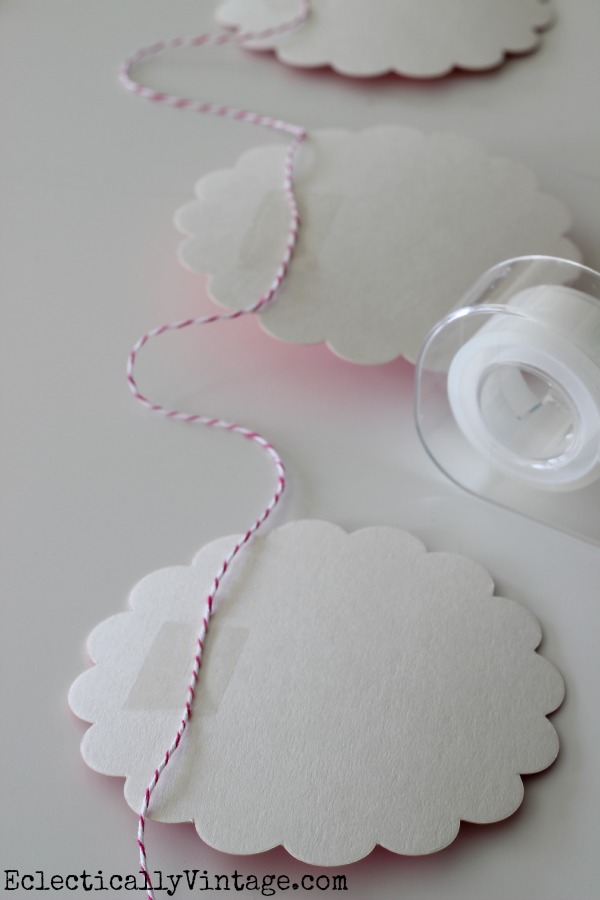 5) Hang your bunnies on a big old vintage chalkboard or wherever you like
Want to know how I made the big bunny tail?
Cupcake wrappers!  Yes, eight pink and red Martha Stewart cupcake wrappers –  the same way I made my 3-d pumpkins here.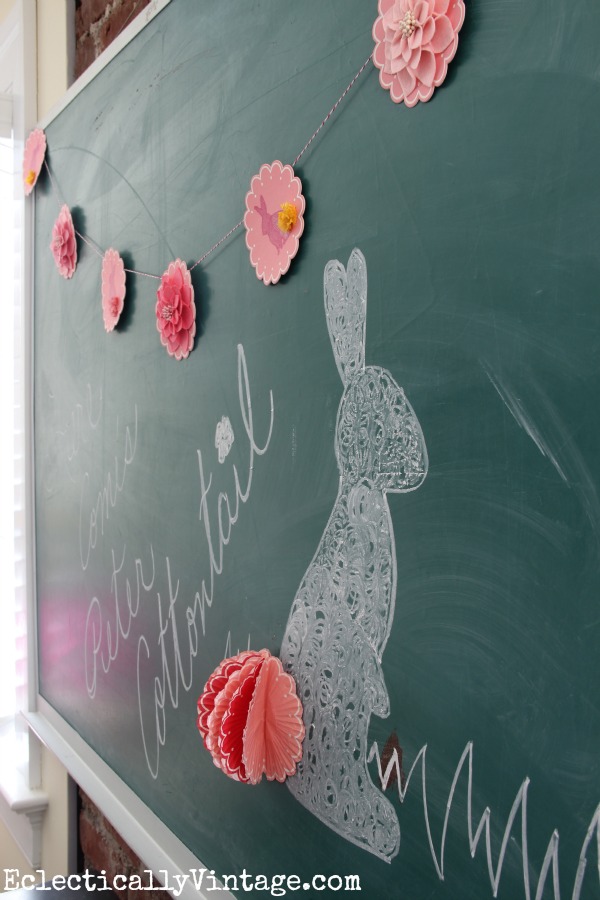 This really puts a little puts a spring in my step and brightens up my office.
I can see it from my new counter height craft table that I'm loving!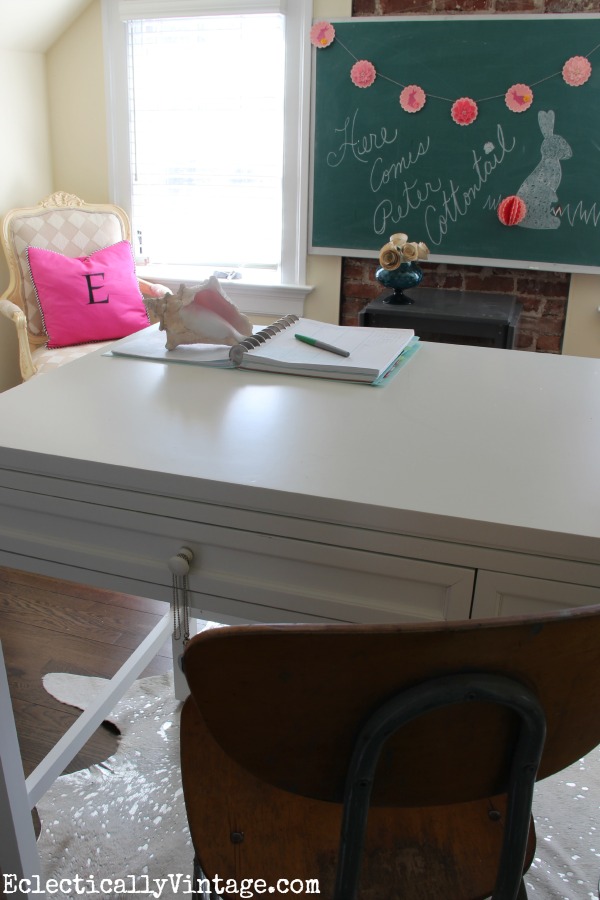 Now let's just hope those bunnies don't keep multiplying – they might give my dust bunnies a run for their money.
I'm part of the #12MonthsofMartha team where I get a box full of Martha Stewart goodness each month but I only speak the truth.