Singing in the Rain Spring Door Umbrella Wreath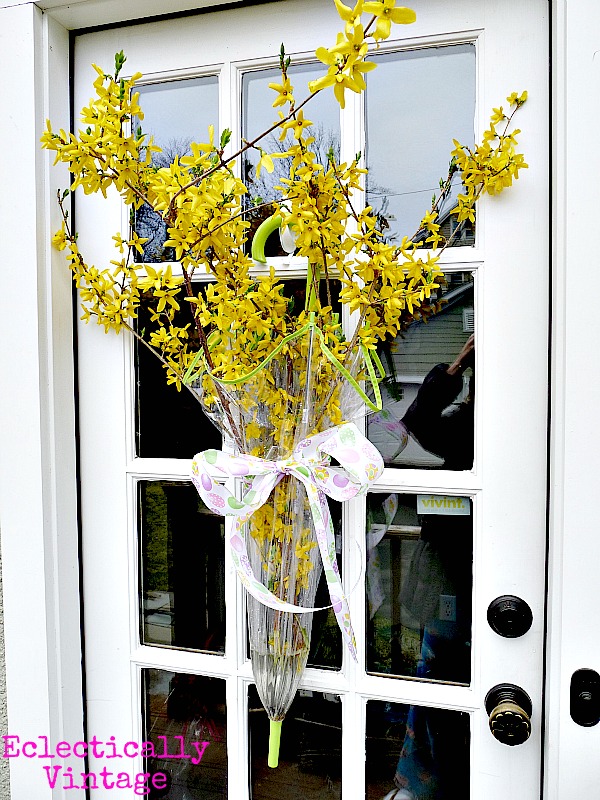 Think outside the round wreath when decorating your doors – why not an umbrella wreath.
Spring showers bring flowers so why not combine the two.
Snip some bright forsythia and pop it into a bubble umbrella
(add some water so they stay perky).
Don't judge my outfit in the reflection!  Ok – so I'm in my pj's but I'm blaming my recuperation from gallbladder surgery last week!
Tie it with a bow for a fun spring door.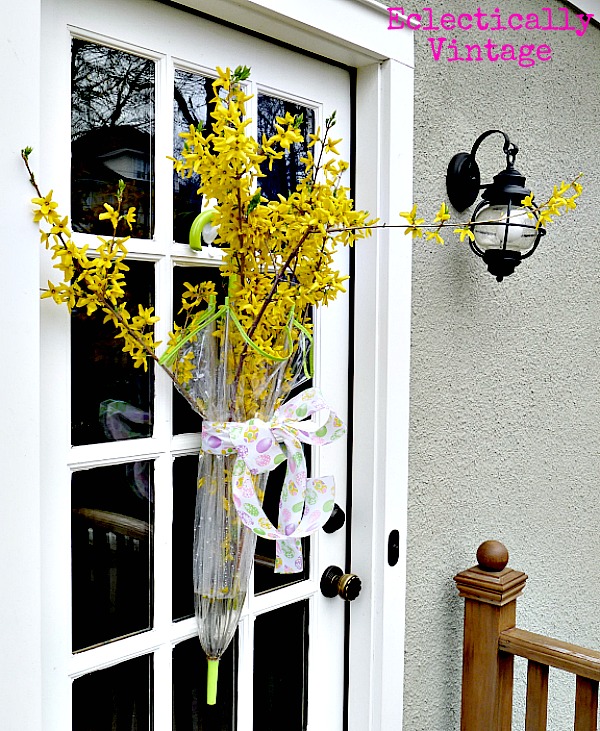 My back door never looked so good!