My Spring Mantels Through the Years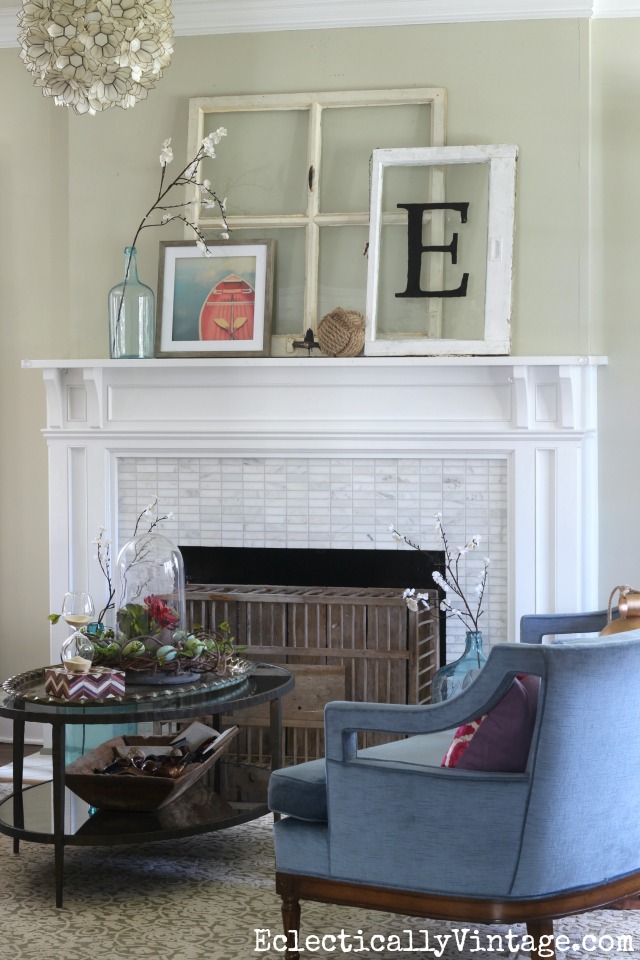 Punxsutawney Phil was right – six more weeks of winter!
I almost lost hope in Phil's weather forecasting skills when it was a balmy 62 degrees today until Al Roker told me to break out my snow boots so I could frolick in 8 – 12 inches of snow today!
Well, I probably won't be doing much frolicking. I'm more likely to be curled up under a blanket sipping hot chocolate and dreaming of hyacinths, fuzzy baby bunnies and peanut butter eggs.
My house is pretty bare – I'm still not over the excess of Christmas – but I'm ready to start adding a little spring to my step and I'm looking back to springs past and sharing some of my spring mantel decorating ideas for inspiration (you can see my spring home tour here).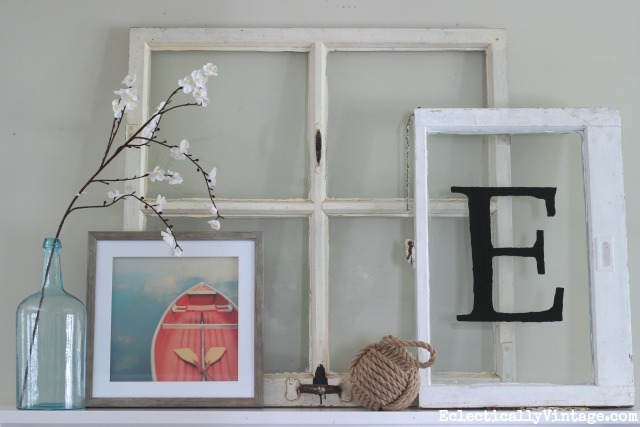 post contains affiliate links
Just a simple sprig of faux flowers, a fun little piece of boat art and a textured rope monkey ball add life to some old windows.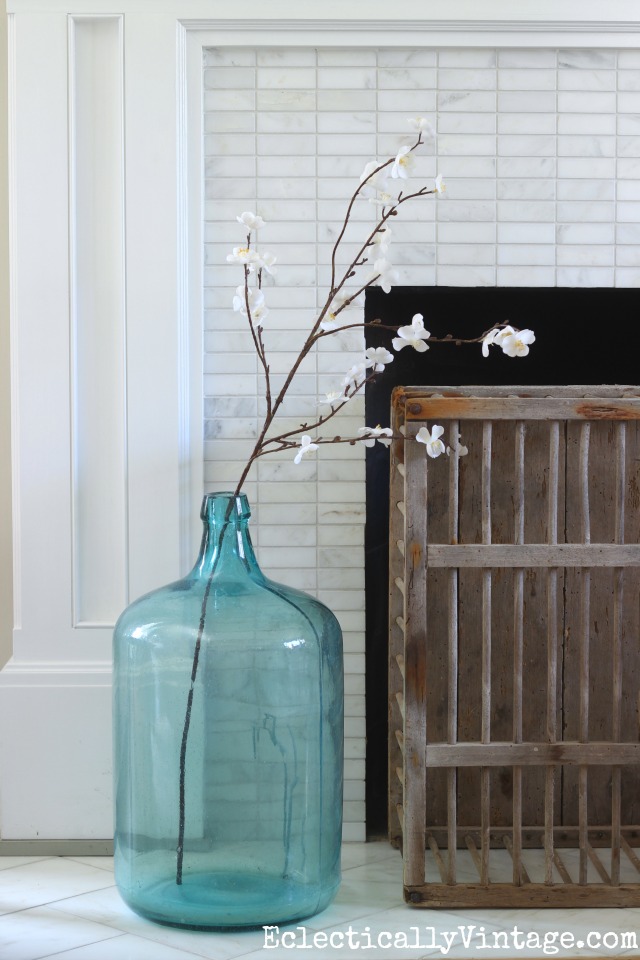 Another year, it was all about my DIY egg garland for a fun mantel – I've even draped the garland around my kitchen window for some spring color.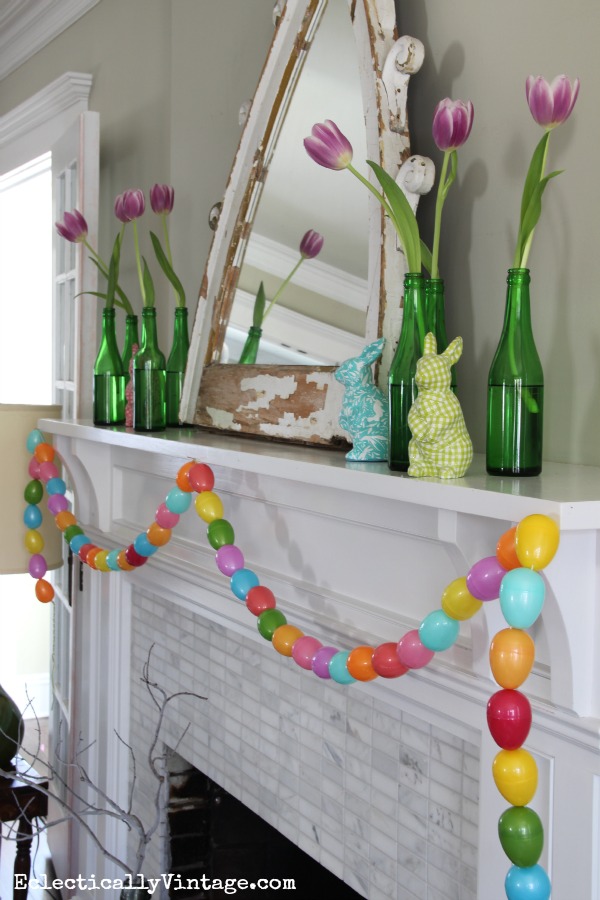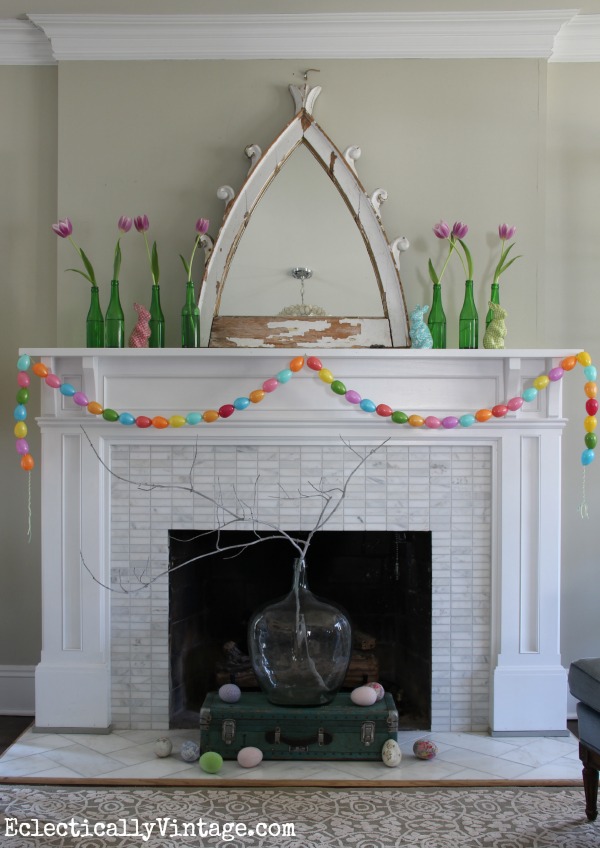 I made this similar carrot garland for a more rustic spring mantel another year.
The orange bunny is a vintage 3-d puzzle – isn't he cute!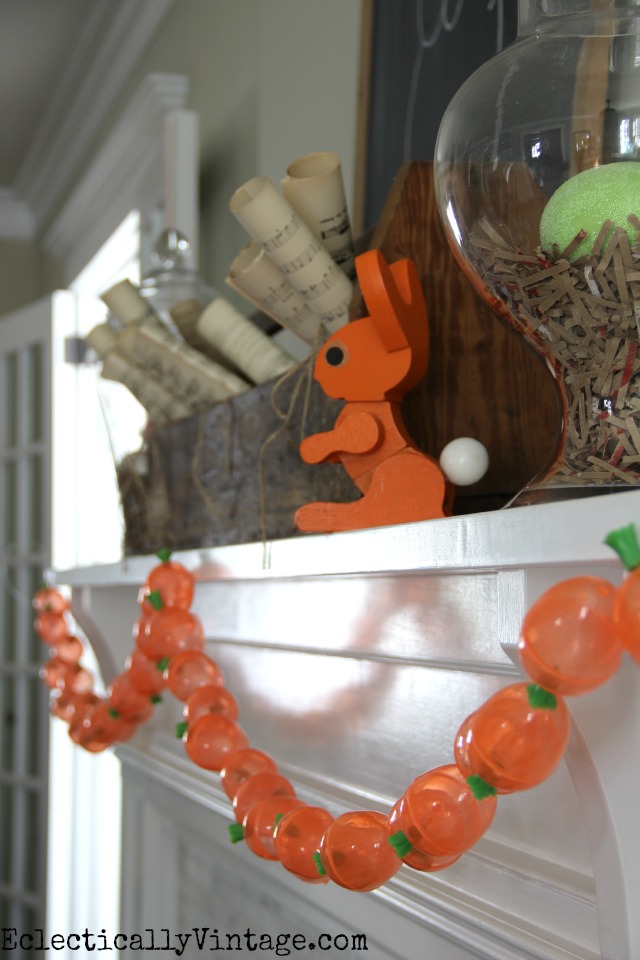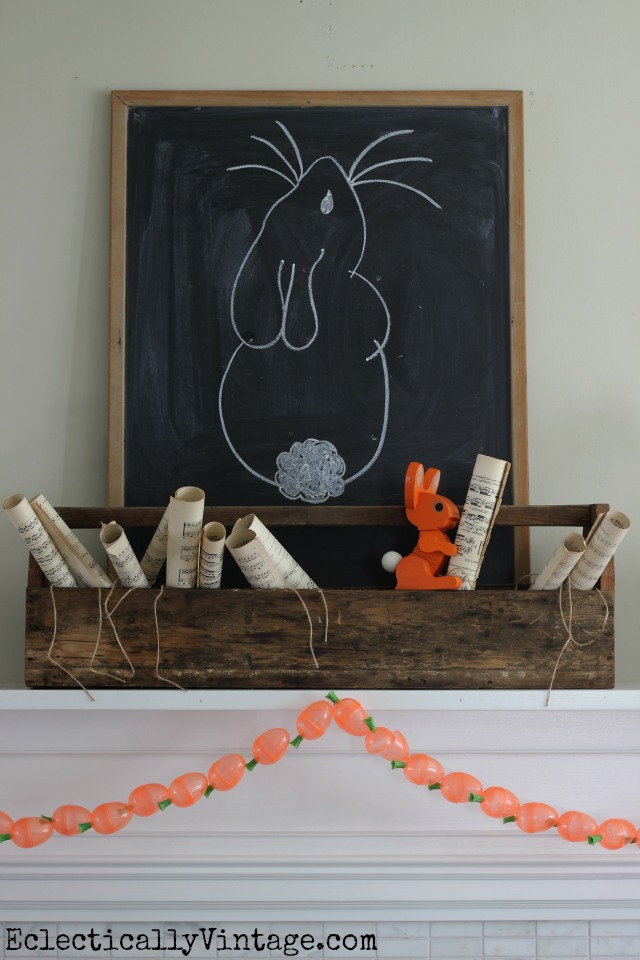 Some more fun DIY decorating ideas for spring …
As I wait for the snow to melt, I'll be anxiously awaiting the arrival of my peonies and I encourage you to plant your own this spring.
Read my Peony Growing Tips here.
I planted these 2 gallon peonies and was rewarded with blooms that very same season and even more the next year.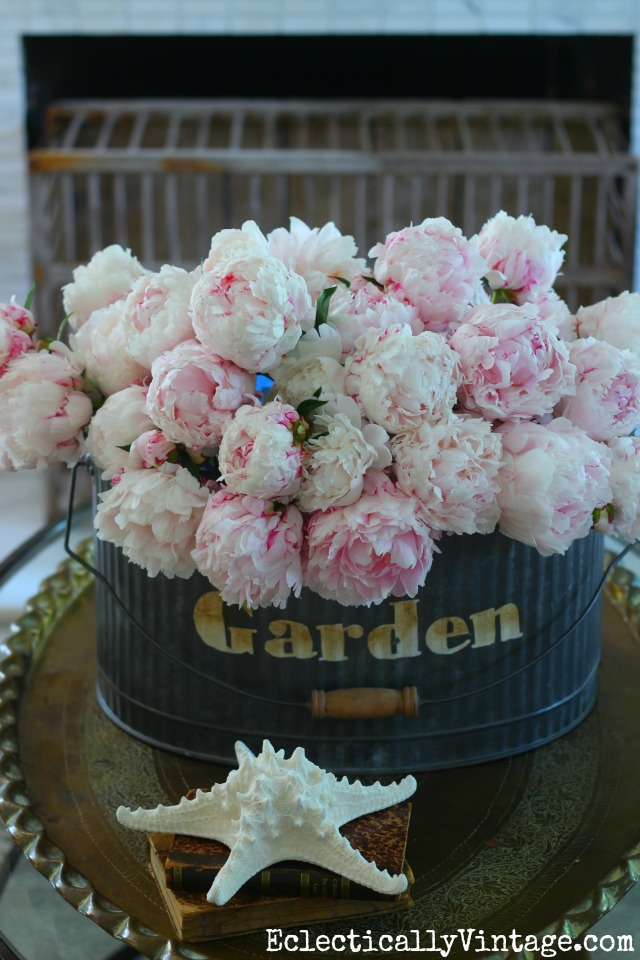 I can't believe I doubted Punxsutawney Phil.
Oh well, I think I'll curl up on the sofa and watch Groundhog Day.