My Spring Mantel & What I Stole from My Mom-In-Law!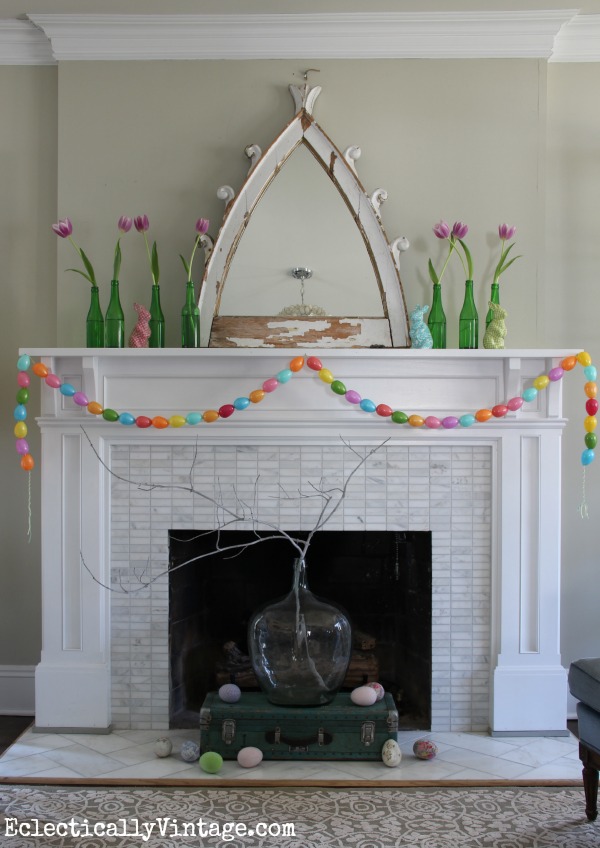 Remember when you were a kid and your parents would buy a case of soda and return the empty bottles to get 5 cents back?
If I knew then what I know now, I would have hoarded all of those bottles away instead of returning them.
So when I discovered these dusty, neglected glass beauties in my mom-in-law's basement, I had to rescue them (I'm nice like that).
Don't they just scream spring?
Or is it just me who hears voices from inanimate objects?
Oh Easter egg garland that I made last year, how I've missed you (see how I made it here).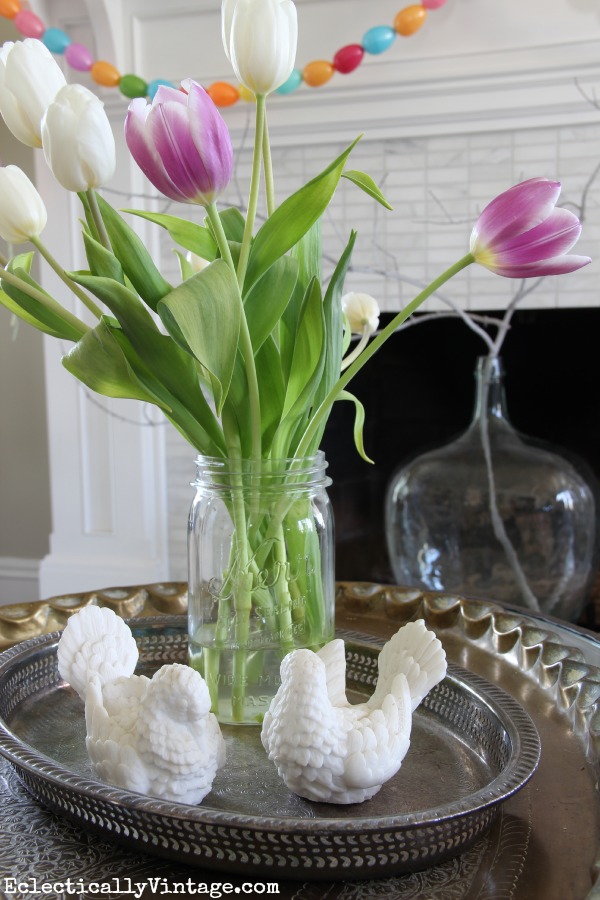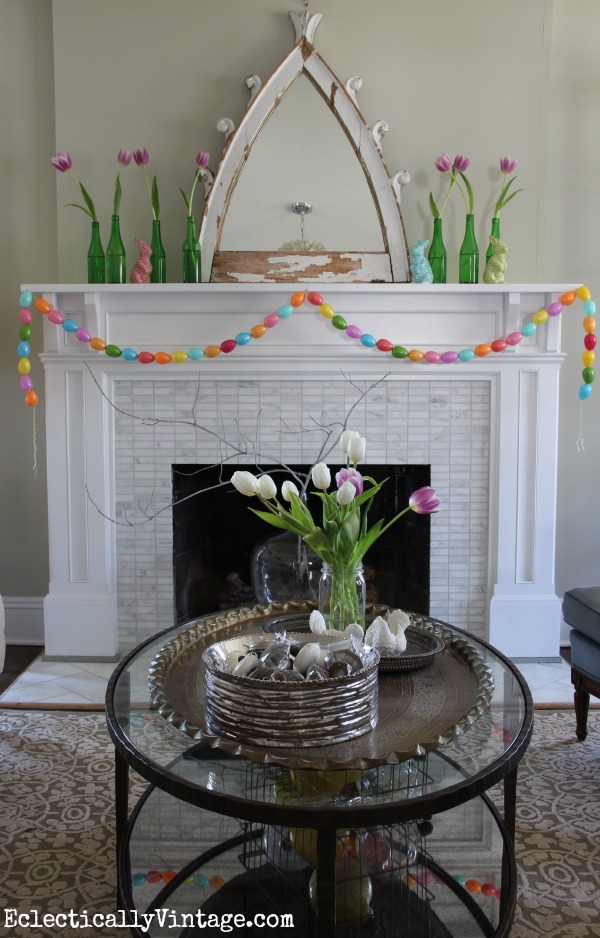 Now if the snow would just melt so I can retire my mittens.
While you're counting down the days until flip flop season, check out some of my other favorite ways to decorate for spring:
Singing in the Rain Umbrella Wreath
Sharing Here: Savvy Southern Style