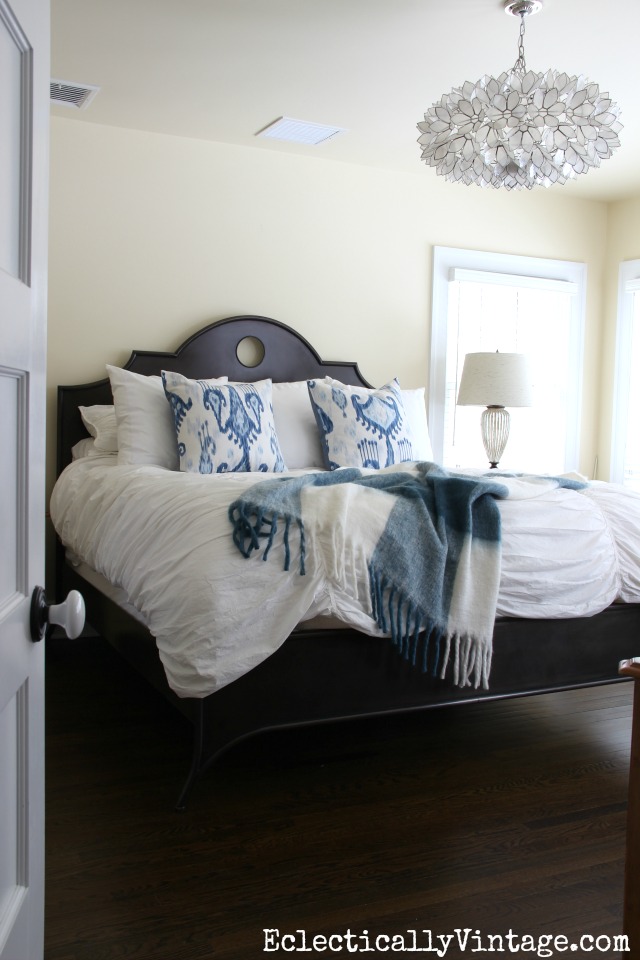 Sometimes I sneak into my bedroom, shut the door and …
stare at my bed.
I know – I have issues but that's a story for another time.
BEFORE – the elephant in the room (read all about it here).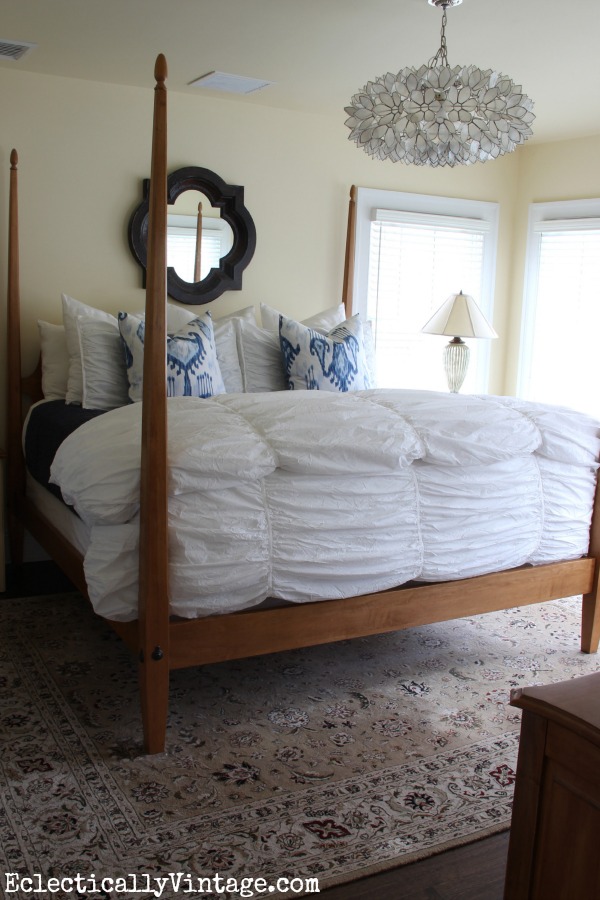 AFTER – new metal bed that sets my heart aflutter.
I stalked that bed until I thought it was going to get a restraining order on me until finally I caught a great sale then waited patiently for it to be delivered (see source list at end of post including more of my favorite metal beds of all time).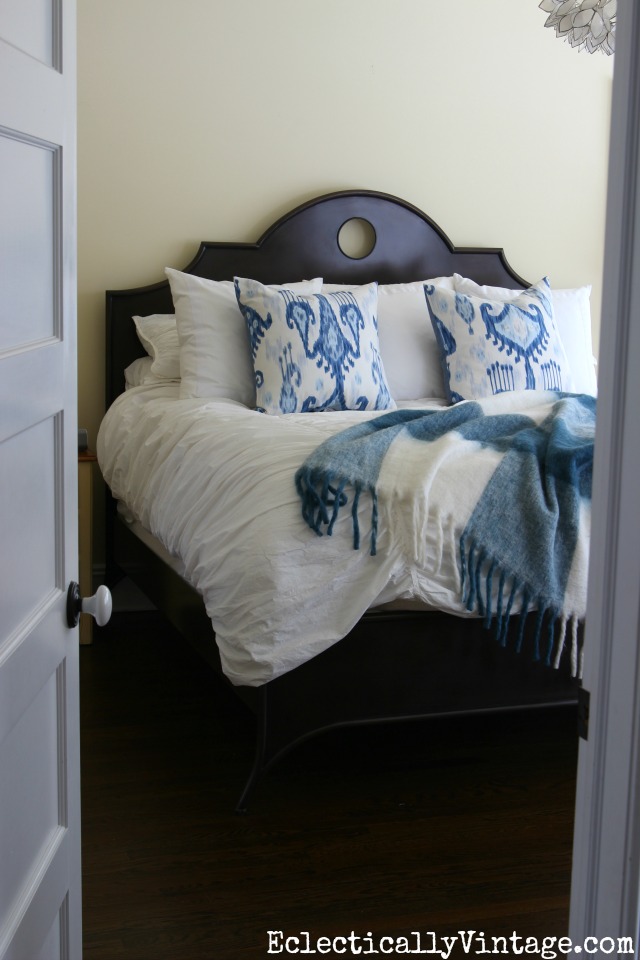 The bed makes me overlook the missing drawer pulls, all wrong wall color and lamps I want to update.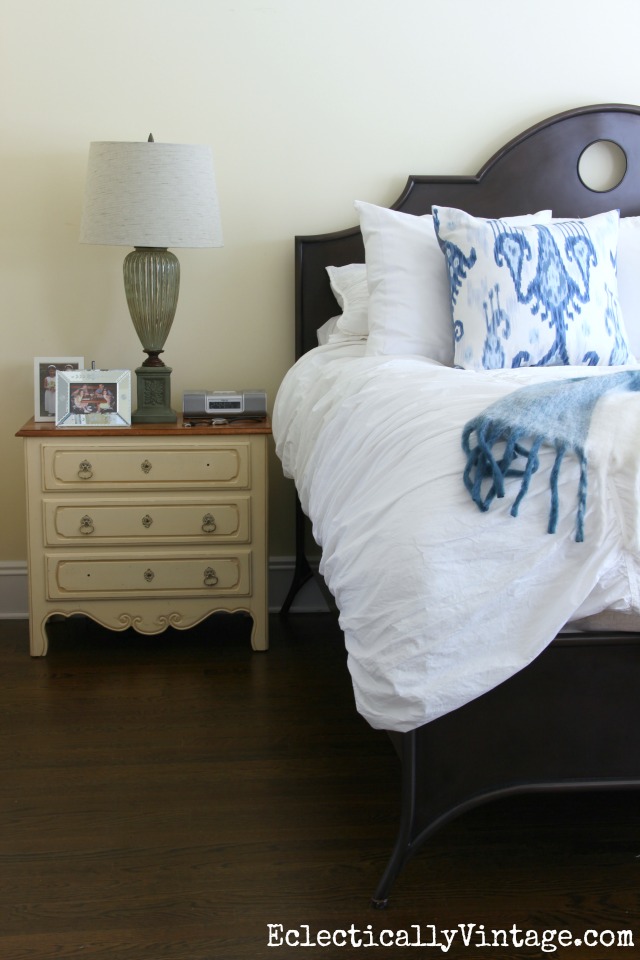 PLANS:
1) New Rug – the room looks so much better since I removed the old rug (to be sold on Craigslist) but I'm on the hunt for the perfect replacement
2) Paint – searching for the perfect shade of white to help hide the asymmetrical windows
3) Art & Accessories – new lamps and art to jazz up the space.
4) Bedding – try out a more neutral look.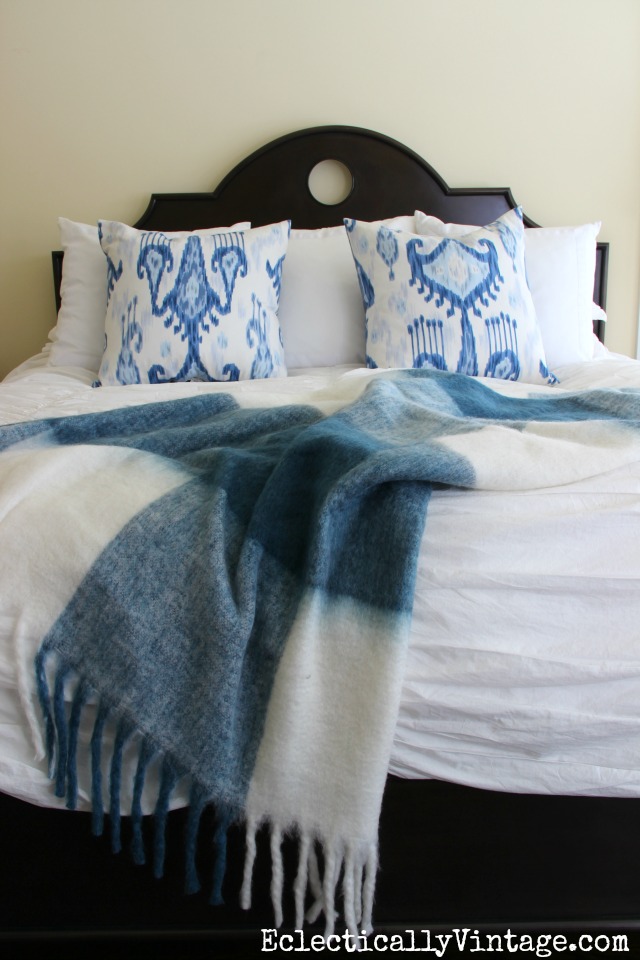 In my hunt for the perfect bed, I ran across some other beauties.
Here are some of my favorite stylish metal beds (some affiliates) …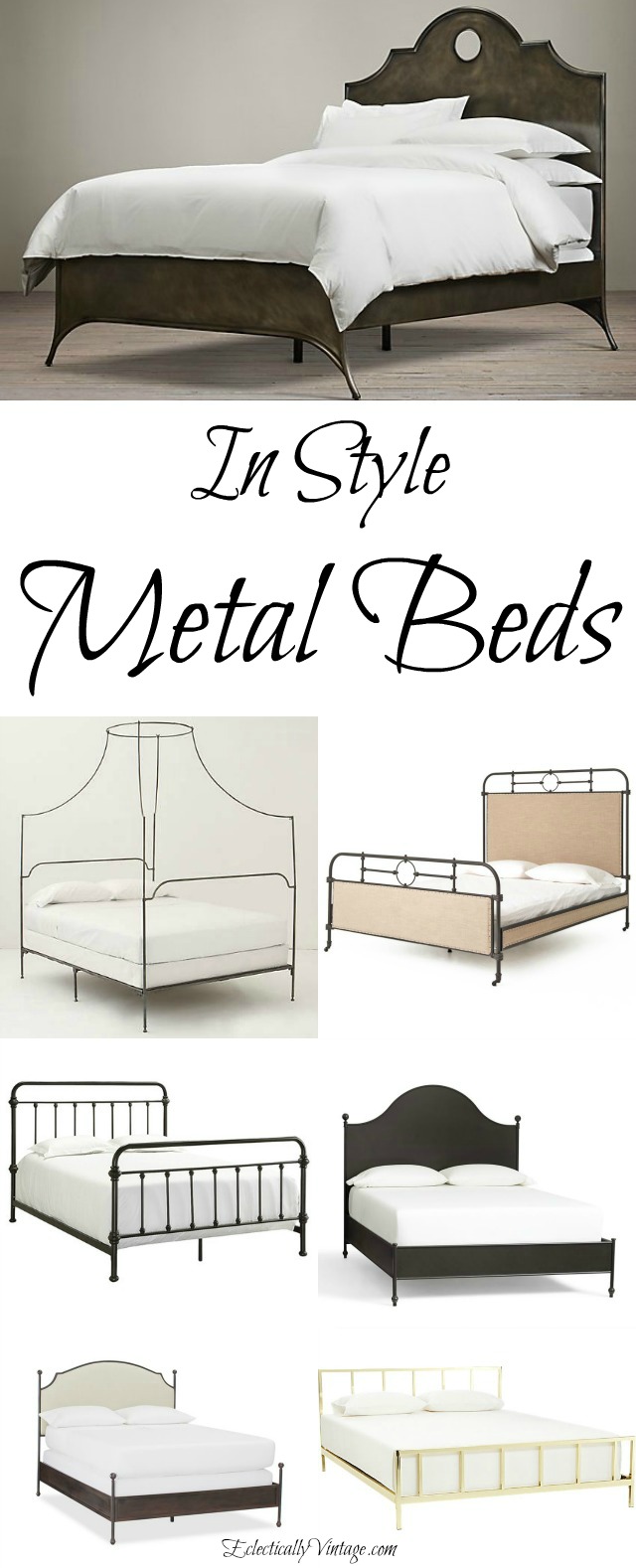 1) Metal Keyhole Bed – the bed of my dreams!
2) Metal Canopy Bed – love the light and airy look of this romantic bed
3) Iron and Linen Bed – the linen reminds me of rustic burlap which makes the perfect farmhouse style bed
4) Farmhouse Metal Bed – this was my guest room bed until my daughter recently claimed it as her own
5) Curvy Metal Bed – classic shape in an unexpected material
6) Metal & Upholstered Bed – love the mix of a soft linen headboard with metal
7) Brass Bed – love this modern take on a classic brass bed
Sweet Dreams – I'm off to stare at my bed some more.