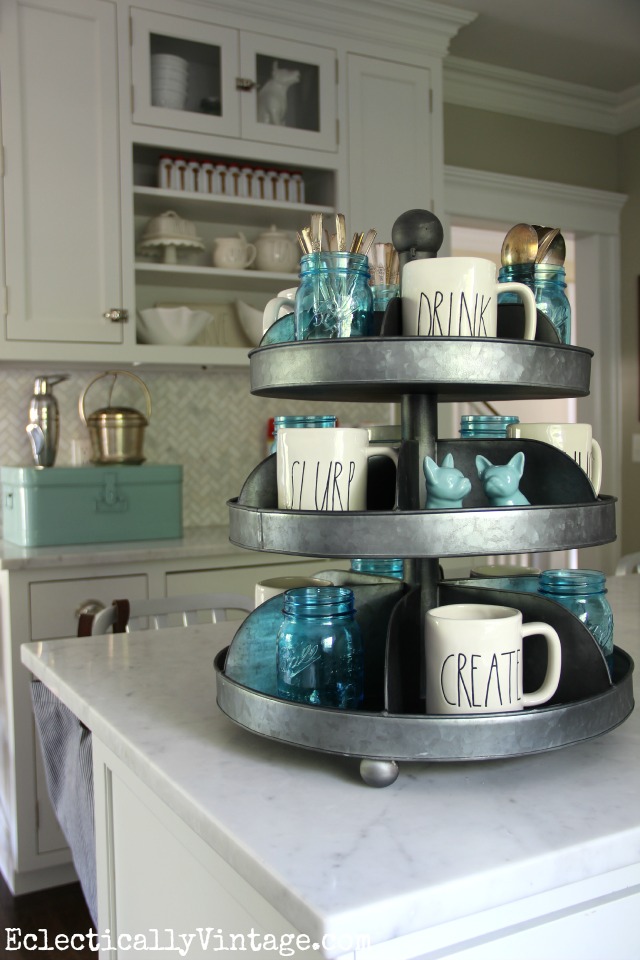 The kitchen is definitely the heart of my home.
It's a work horse – something is always simmering, we eat dinner together most nights and homework is sometimes spread out on the island.
There is laughter, good food, friends and memories.
There are crumbs, sticky messes and dirty dishes.
I wouldn't have it any other way.
Some must haves in my farmhouse kitchen essentials are …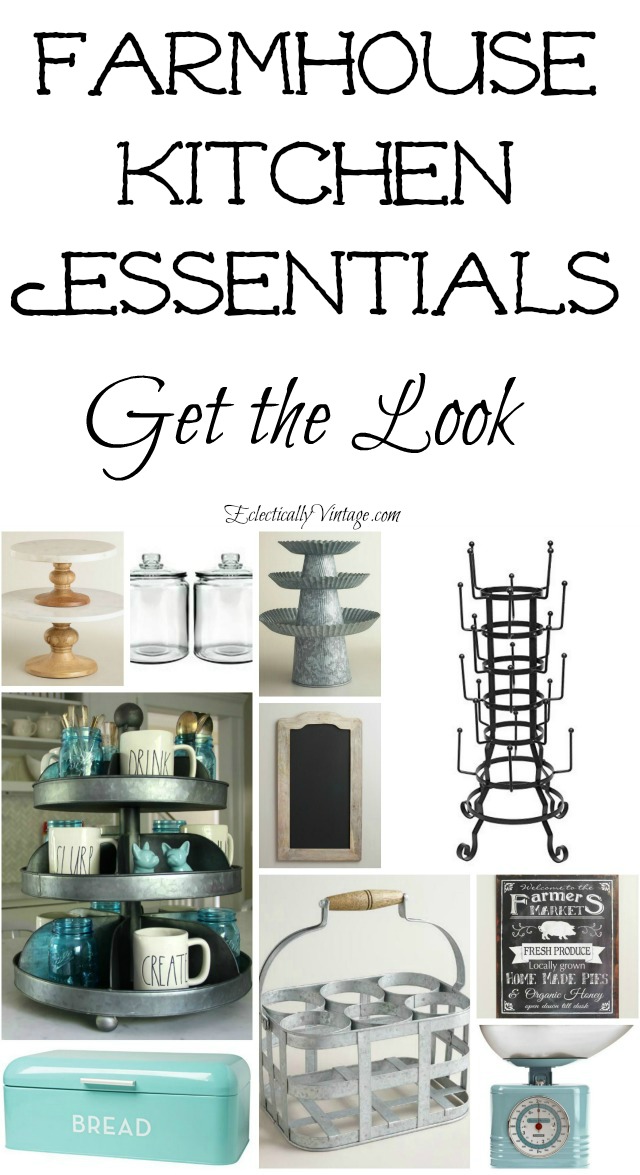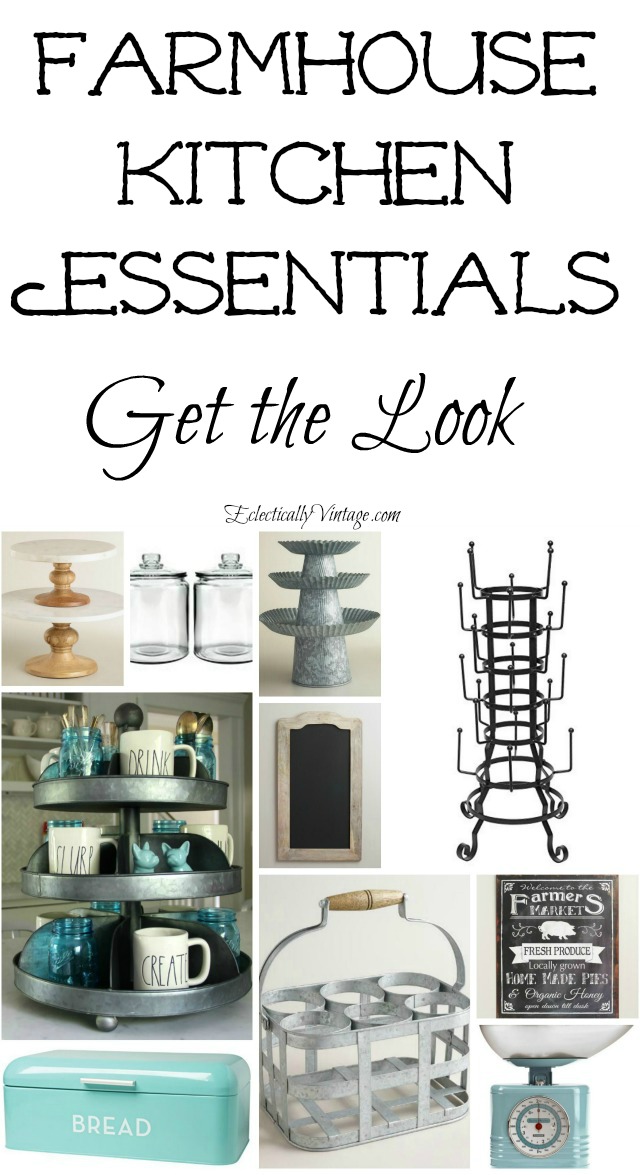 affiliates
1) Cake Stands – perfect for display and varying height when serving – marble and wood stands are some of my faves
2) Glass Jars – store flour, sugar and salt on the counter with different size jars – add a few colorful scoops for extra flair
3) Galvanized Stands – stacked or alone, galvanized trays add rustic charm
4) Bottle Drying Rack – show off favorite mugs or decorate this huge rack for every season
5) Chalkboard – never forget the milk again – love the rustic wood frame and shape
6) Industrial Tiered Tray – perfect for stacking everyday items, tiered trays are perfect if you're short on space
7) Bread Box – the aqua color and streamlined shape make this a stand out – store bread, mail, dog treats …
8) Bottle Carrier – easy to tote inside and out or use as a centerpiece – fill with utensil filled mason jars or wine bottles
9) Farmers Market Sign – looks like it came straight from a roadside tomato stand
10) Scale – retro shape and fun color make this a kitchen counter keeper
Every farmhouse kitchen needs a few coffee mugs and I can't stop collecting my favorite Rae Dunn mugs from HomeGoods!
What are your must have kitchen accessories?