The Absolute Best Chocolate Chunk Cookie Recipe Ever
These cookies ooze chocolately goodness when you break off a chunk.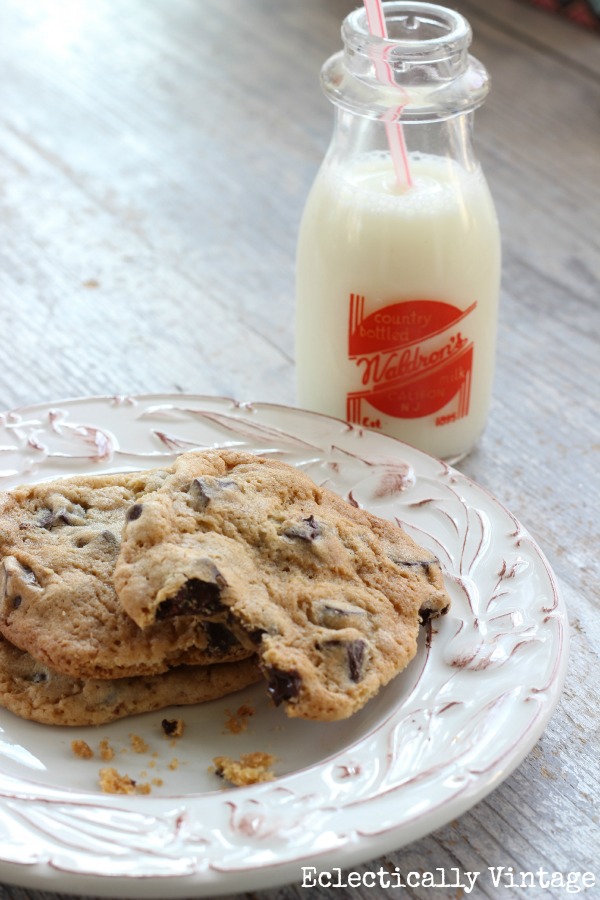 These cookies are snatched off platters at parties, leaving only crumbs behind.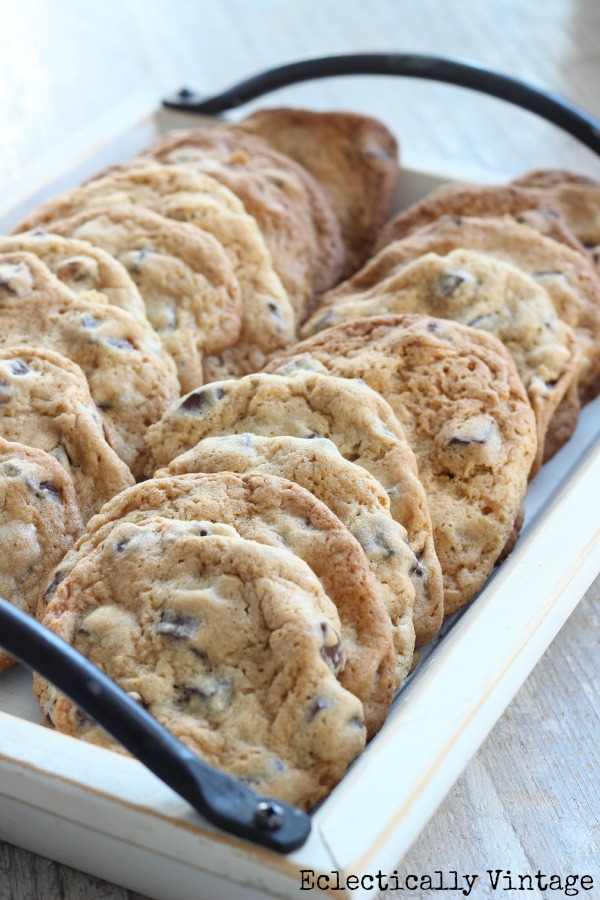 These cookies, piled high under a glass cake dome, don't last a day in our house.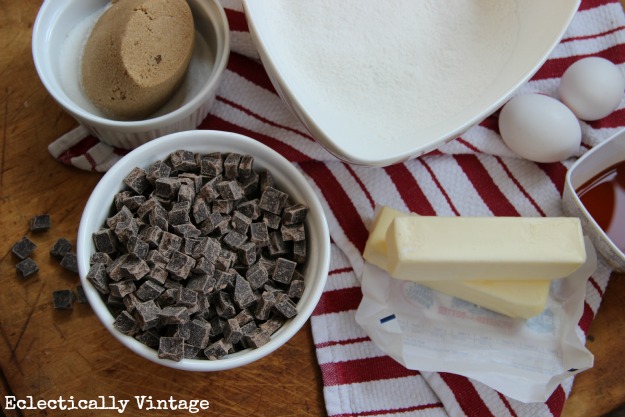 These cookies are …
The Absolute Best Chocolate Chunk Cookie Recipe Ever
Makes about 30 large cookies
* 1/2 lb (2 sticks) unsalted butter (at room temp)
* 1 cup light brown sugar, packed
* 1/2 cup sugar
* 2 teaspoons pure vanilla extract
* 2 eggs (at room temp)
* 2 cups all-purpose flour
* 1 teaspoon baking soda
* 1 teaspoon salt
* 1 1/4 lb semisweet chocolate chunks (not chips)!
– Preheat oven to 350
– Mix together butter, brown sugar and sugar with electric mixer on low until fluffy
– Add vanilla and eggs and mix on low until blended well
– Sift together flour, baking soda and salt then add to the butter mixture on low blending only until combined
– Fold in chocolate chunks
– Line baking sheets with parchment paper
– Use ice cream scoop to scoop up batter and drop onto baking sheets
–  Slightly flatten dough with your hand
– Bake for 15 minutes (cookies will seem slightly underdone – don't over bake or they will be crisp instead of soft and chewy)
–  Remove from oven, let cool slightly on pan, then transfer to wire rack or plate to cool completely
– Dig into one while it's still warm and smile with chocolate all over your teeth!
These cookies scream out for a glass of ice cold milk.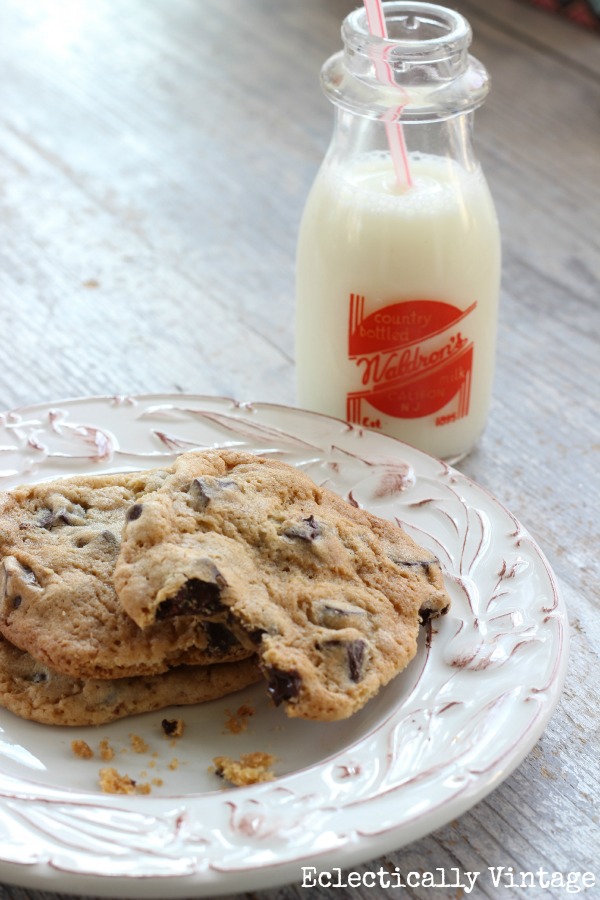 These cookies are a cinch to make (or I wouldn't make them).
These cookies are all gone – time to bake another batch.
Sharing Here:
Between Naps on the Porch, My Uncommon Slice of Suburbia, Savvy Southern Style
No Minimalist Here, French Country Cottage
The Charm of Home, Common Ground, Funky Junk Interiors