Thrift Store Score – Vintage Brass Elephant
If you love vintage brass animals, you've come to the right place. I scored this beautiful brass elephant at the thrift store and the patina on it is gorgeous!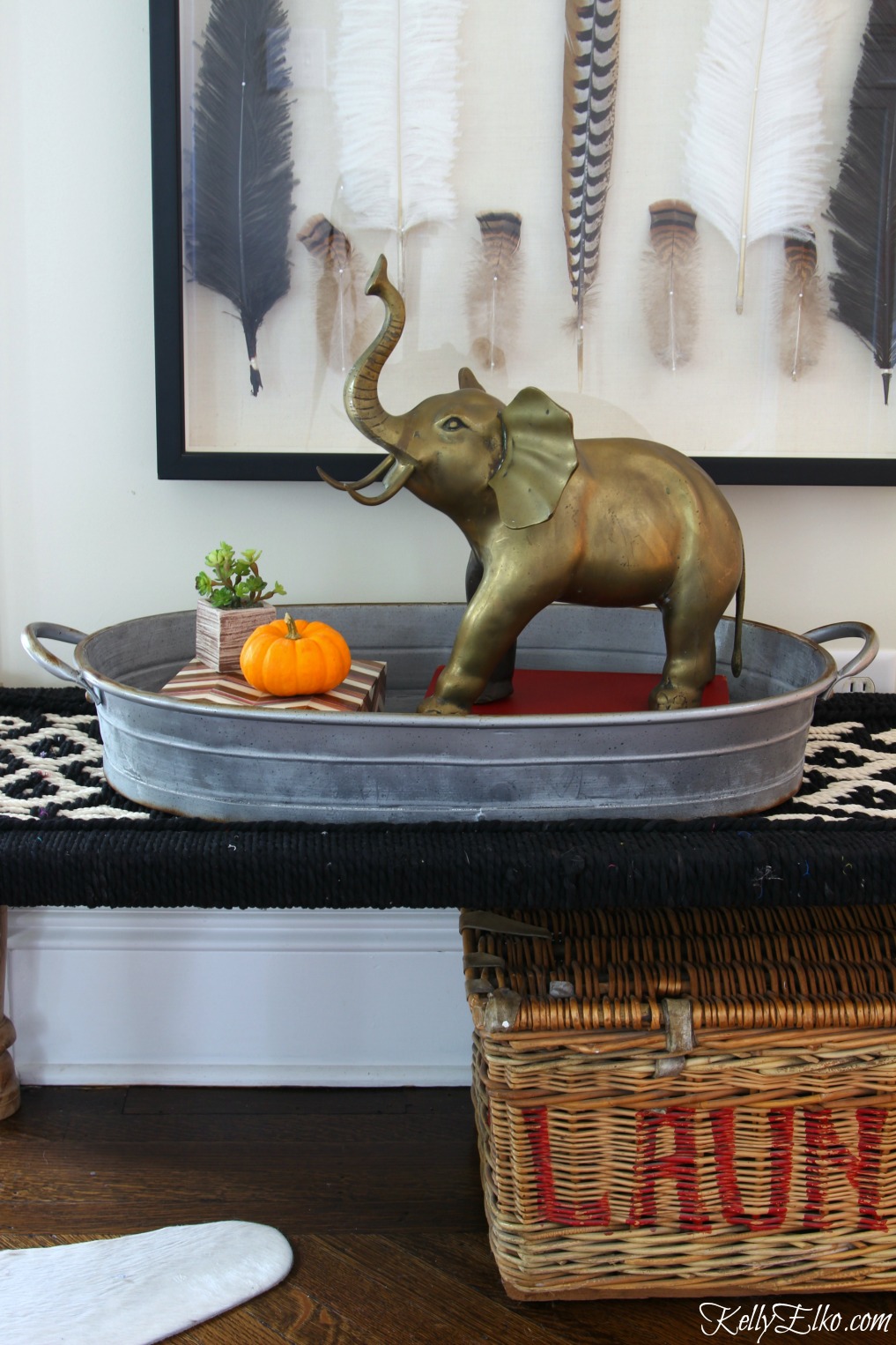 My dad was a hunter and collected all things ducks including a pair of brass Mallard duck head bookends. I always thought they were the ugliest things on the planet. Now I wish I had them.
Everything old is new again and brass is back in a big way. I have had a huge Moroccan brass tray tabletop (that I use as a tray on my coffee table) for over 10 years and added a $1 estate sale brass quail a couple of years ago. My latest brass find is a huge elephant.
Like a hunter in the Serengeti, I spotted the elephant through the thick brush (I mean through the clutter on the thrift store shelves).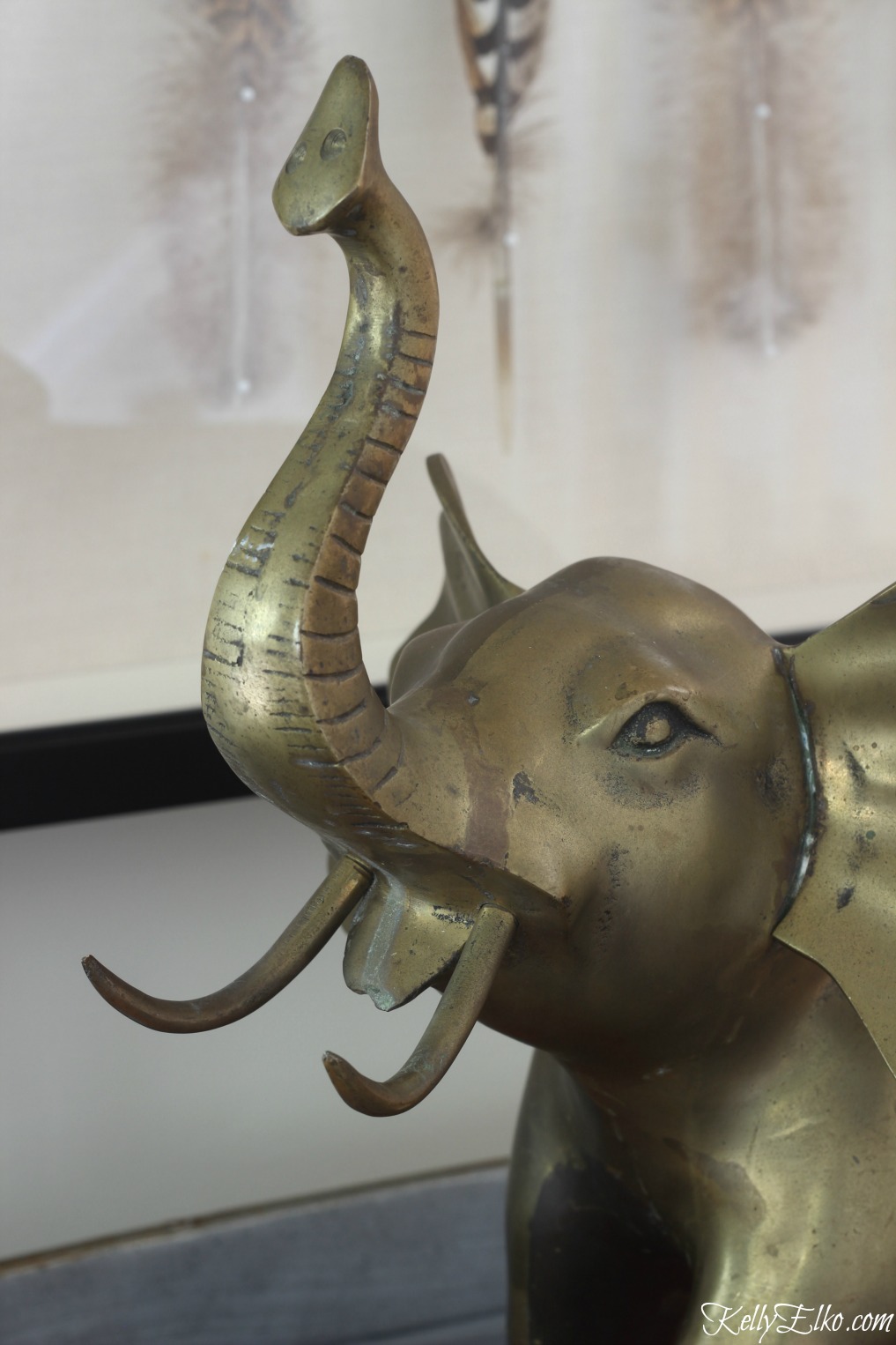 I pounced on it only to discover it was out of my budget.
I took a risky move and decided to leave the elephant and return in two days for 25% off Monday.
I drove home and waited and waited and bit my fingernails and waited some more.
On Monday morning, I headed straight to the thrift store in search of my beloved elephant.
HE WAS GONE!
As tears welled up in my eyes, I took a spin around the store over and over hoping to find him …
and finally I did.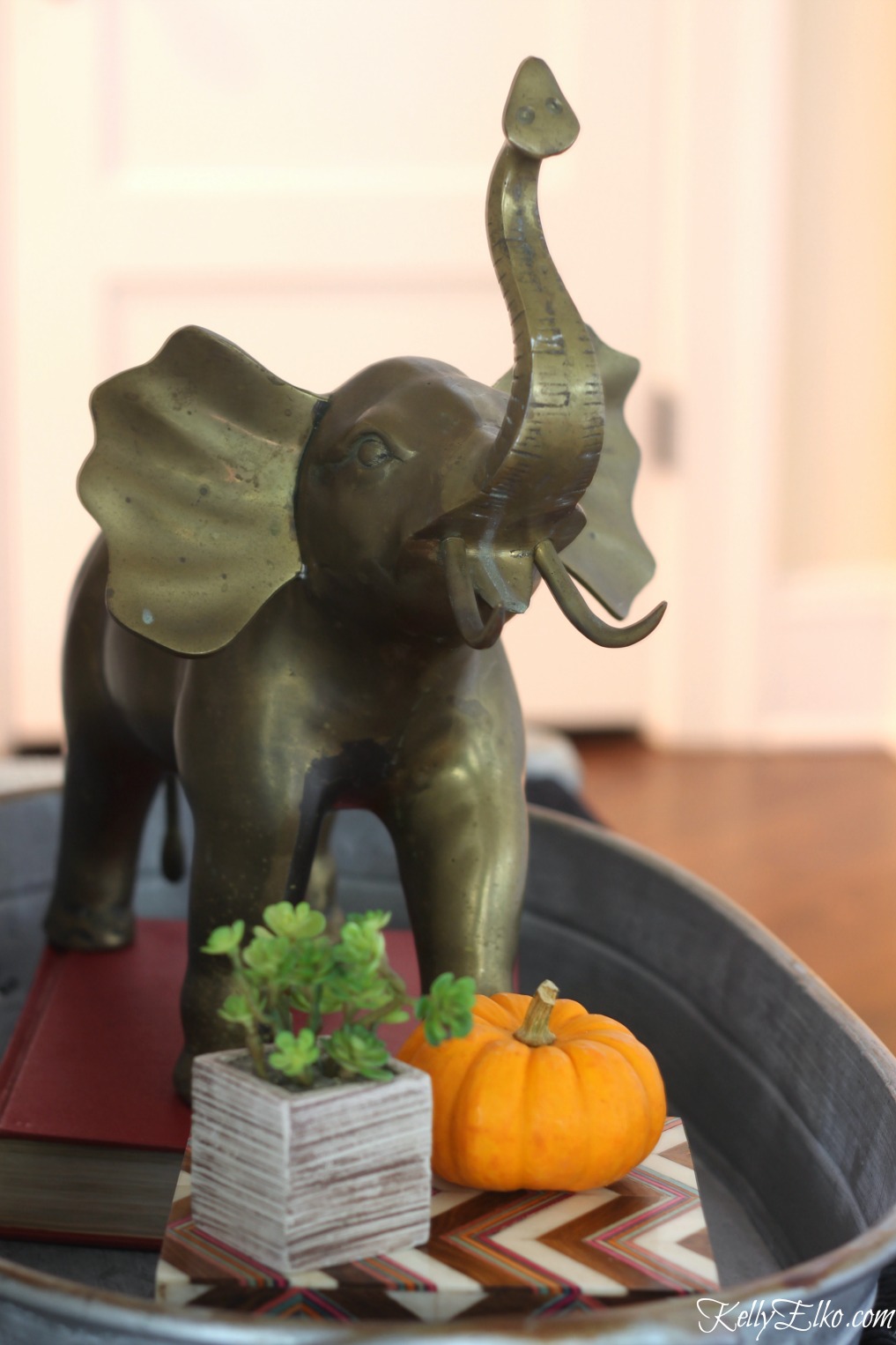 post contains affiliate links
I've been searching for more vintage brass animals to add to my collection. Here are some of my favorite brass finds.


The elephant is a symbol of wisdom so I'll leave you with these words of wisdom …
What do you call an elephant in a phone booth?
Stuck!