Remember the Partridge Family bus?  When it came barreling down the highway, it could not be missed.
Well, The Crafty Camper is a bit like that …
minus the singing and velvet bellbottoms.
It's Denise's baby and she renovated this vintage, 1972 Shasta to it's former glory days and debuted it at the Philadelphia Home Show.
She'll be taking it on the road too – it's a mobile DIY workshop – so give her a wave when she whizzes past you.
Here's the room Denise designed – The Crafty Camper Mom Cave …
All of the oilcloth – pillows, cushions and buntings – were whipped up by Modern June.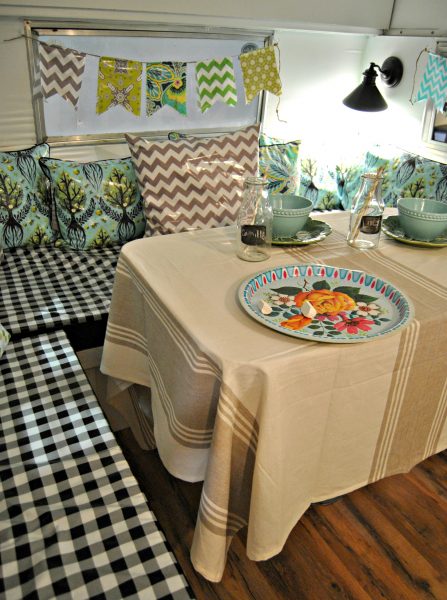 Floors were ripped out to make way for this.
Love the galvanized bucket sink.

This camper comes complete with fire pit for s'mores and a dresser planter.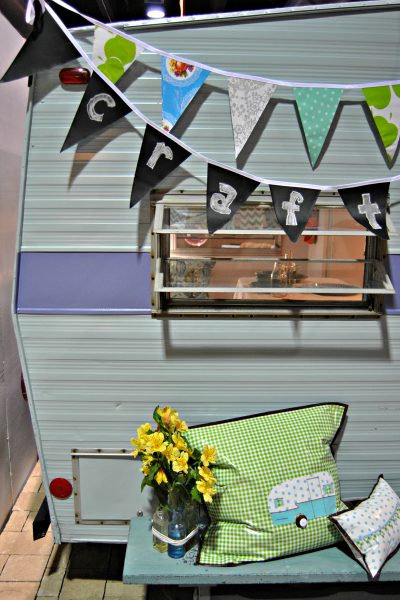 Cheers from The Crafty Camper!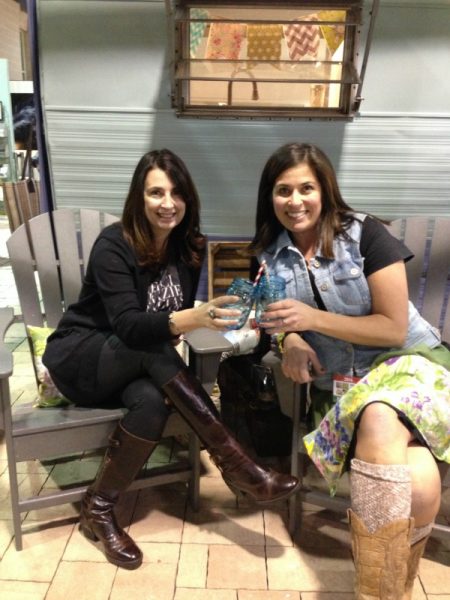 Visit Denise at The Crafty Camper and on Facebook to follow her road trips and shenanigans.
It was a fun weekend – Denise and I even took to the stage at the Philly Home Show to share our tips on creating a mom cave.
My three mom cave must haves – a good book, chocolate and a cocktail!