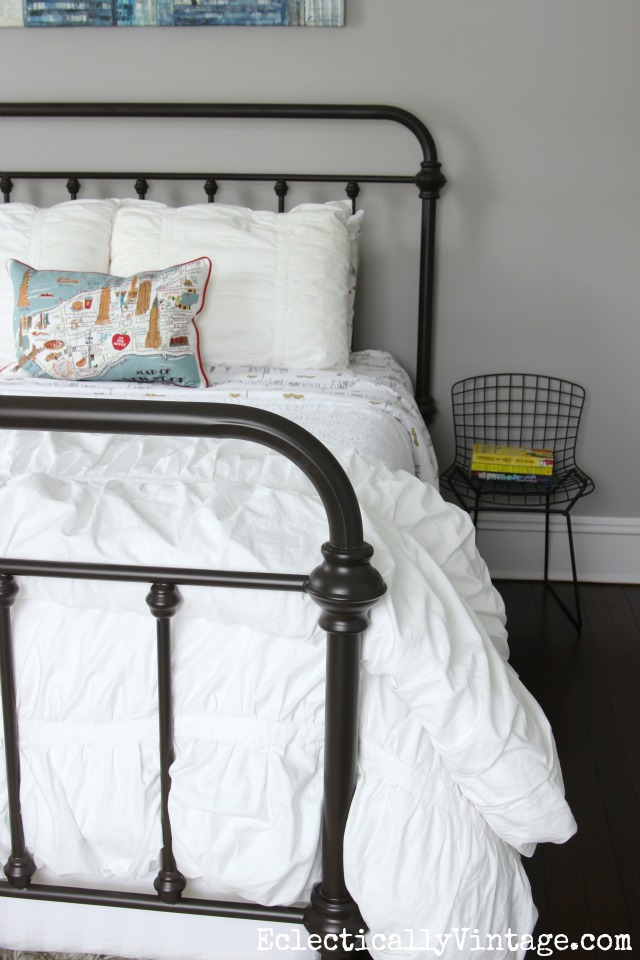 My guest room has the most comfy bed in the house.
So comfy that my girls loved sneaking up there for cat naps.
So when it came time to redo their bedrooms for their 16th birthdays, bigger beds were in order (goodbye twins).
Tuft & Needle mattresses to the rescue.
With more than 2800 great Amazon reviews – "The Highest Rated Mattress in the World", free shipping, made in America and a money back guarantee, what's not to love?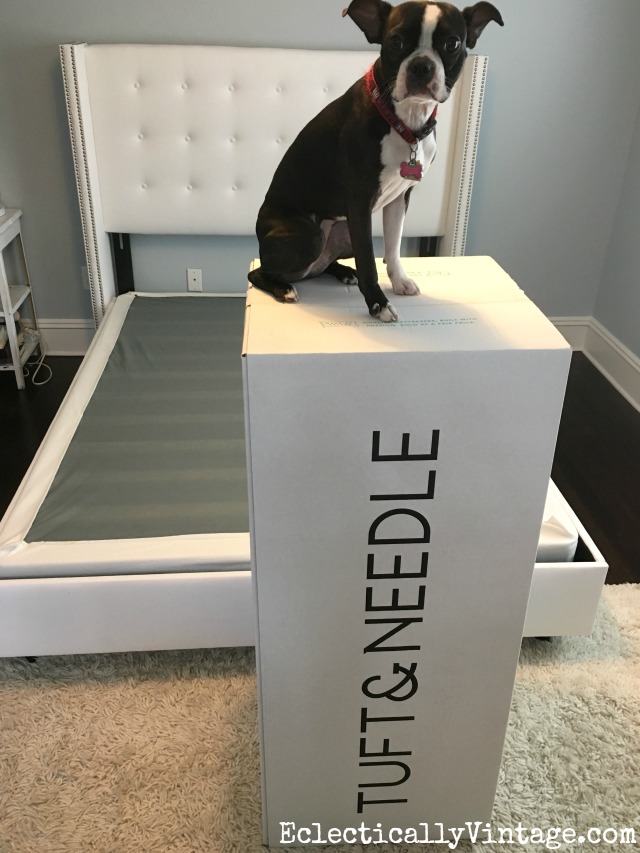 Just open the box …
remove the plastic wrap …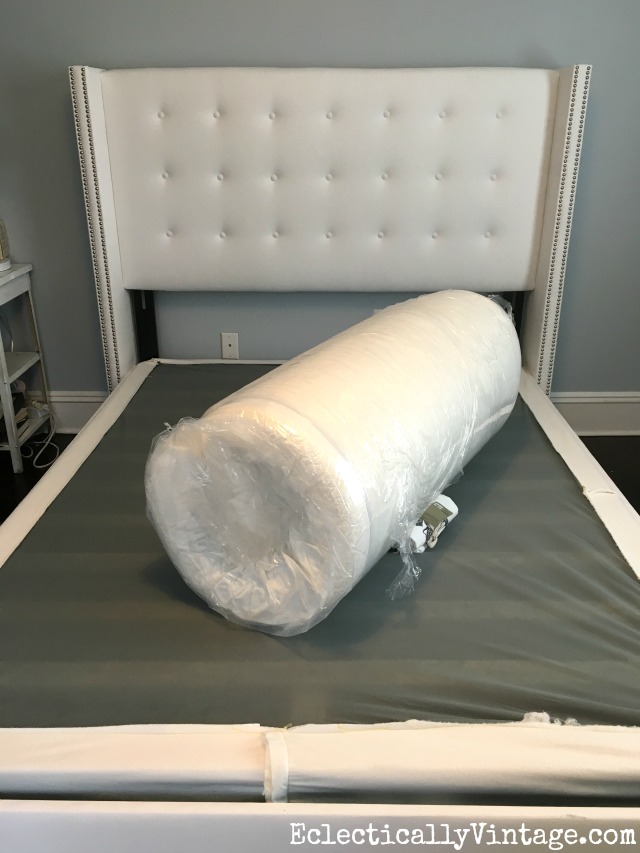 lay it on the bed frame …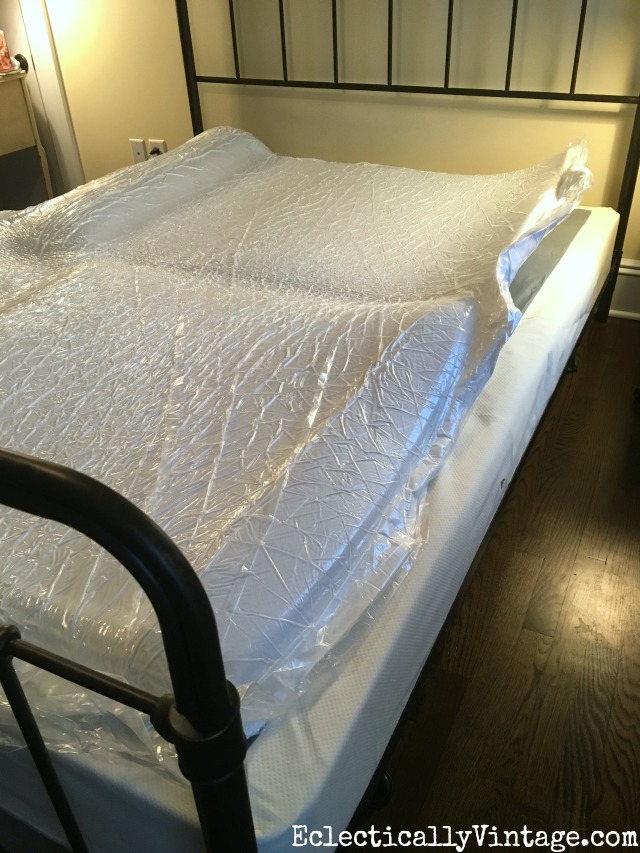 and watch it magically spring to life.
My girls LOVE their new mattresses. Hmmm, maybe that's why they've been sleeping til noon?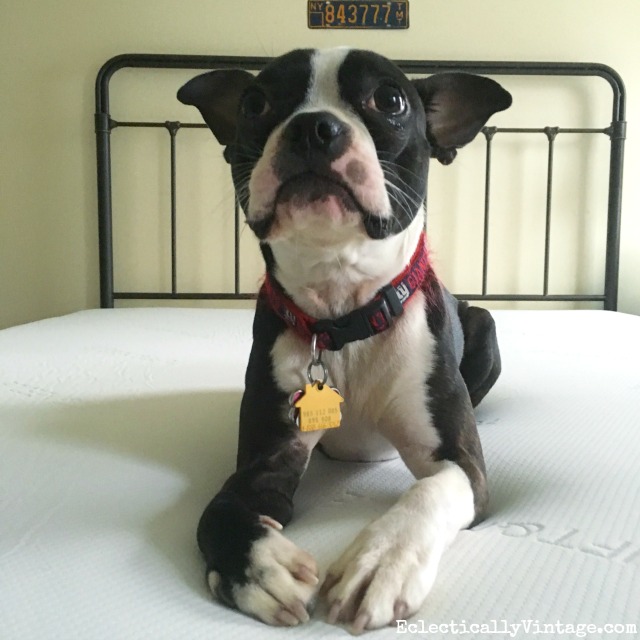 There's only one problem. Sushi is now demanding a new mattress.
I wonder if Tuft & Needle makes dog beds?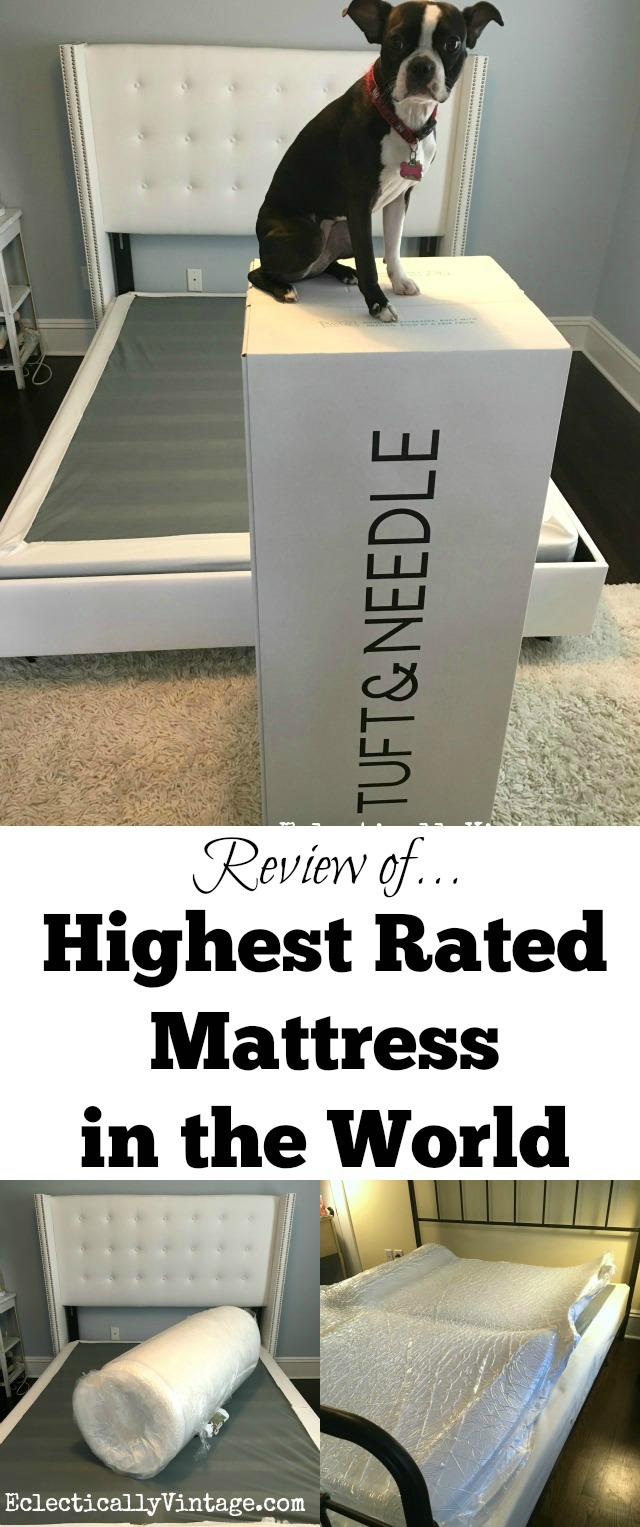 Thanks for supporting the brands that make this blog possible – sponsored by Tuft and Needle