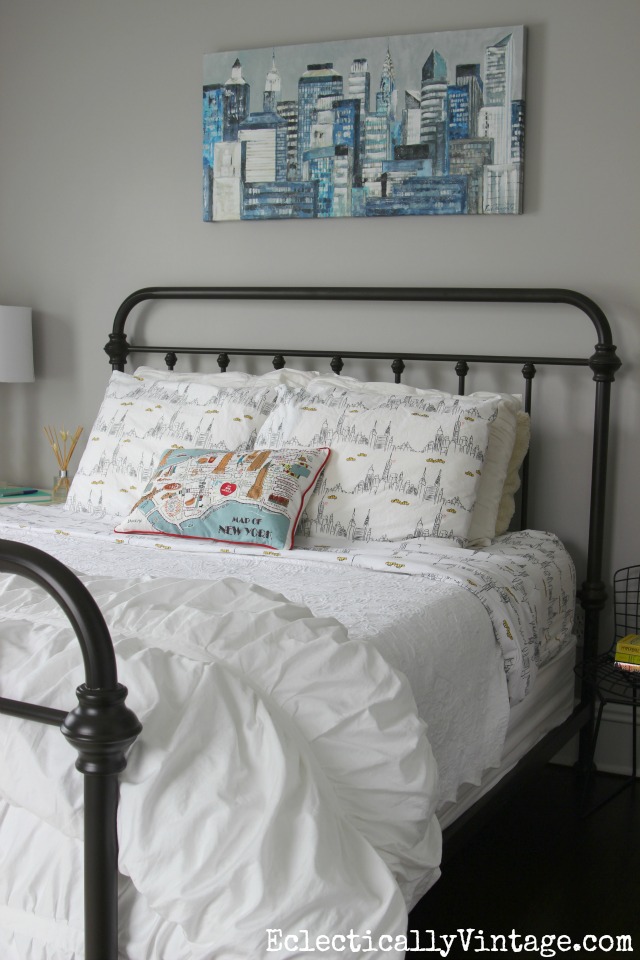 My girls turned 16 in November. That means drivers permits (I have the ragged cuticles and bald patches to prove it). It also means time for bedroom updates – my birthday gift to them! My girls are identical twins but they definitely have their own distinct personalities. Olivia was born exactly one hour before her sister (don't worry, I had a great epidural) and she definitely had her own vision for her room. Here's what she (with a little help from me!) came up with …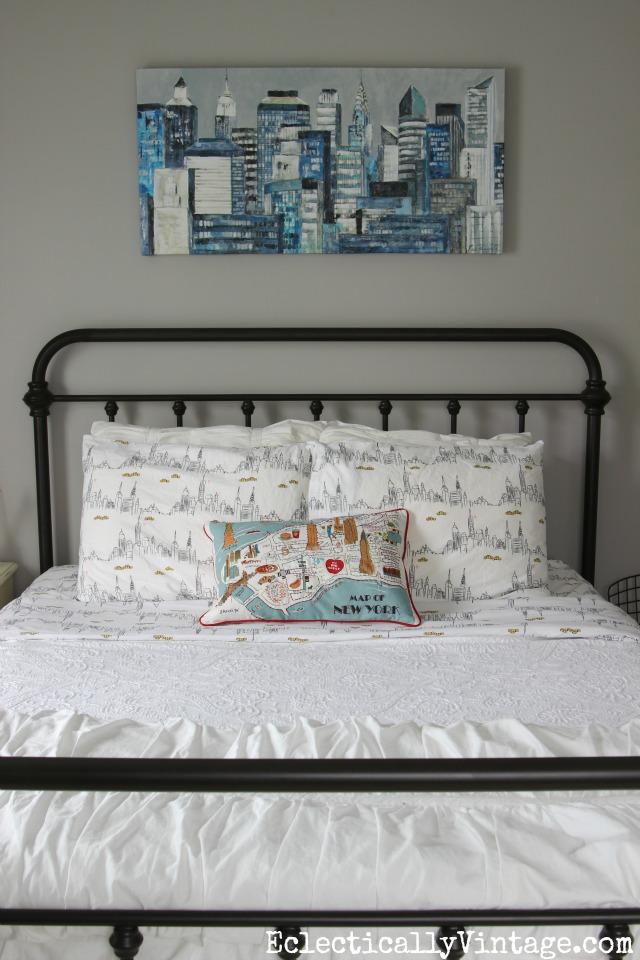 Picking out paint is hard. (almost as hard as being a front seat passenger while my girls learn to navigate the road) Picking out paint with an opinionated 16 year old almost drove me to the brink of insanity. Now put on your sunglasses and get ready for the before pic …
BEFORE – when you let your 8 year old daughter pick the paint color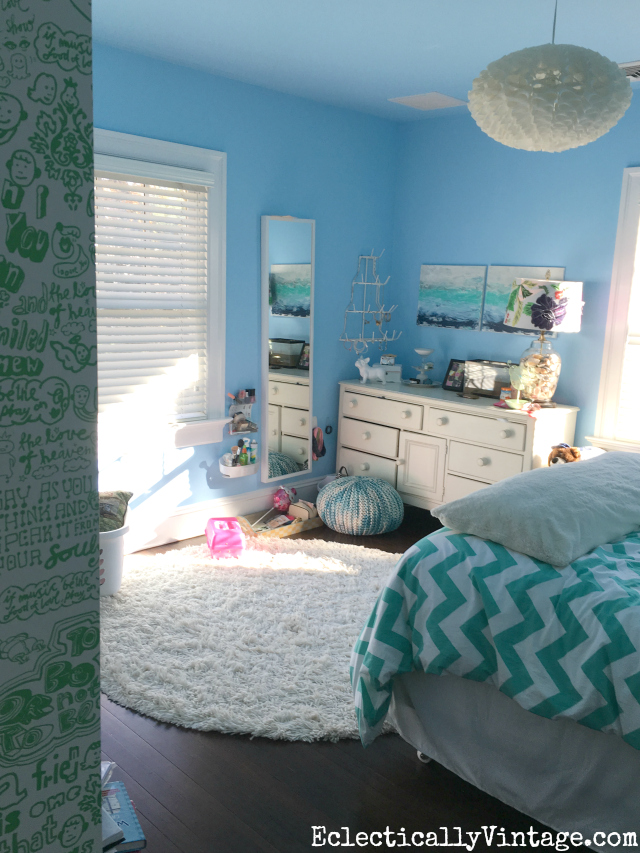 After putting about a dozen gray samples on the wall, we finally marched down to the paint store to get some mediation (from someone my daughter might actually listen to)! We settled on Smoke Embers from Benjamin Moore and it's such a gorgeous shade of gray. Both mom and daughter are happy.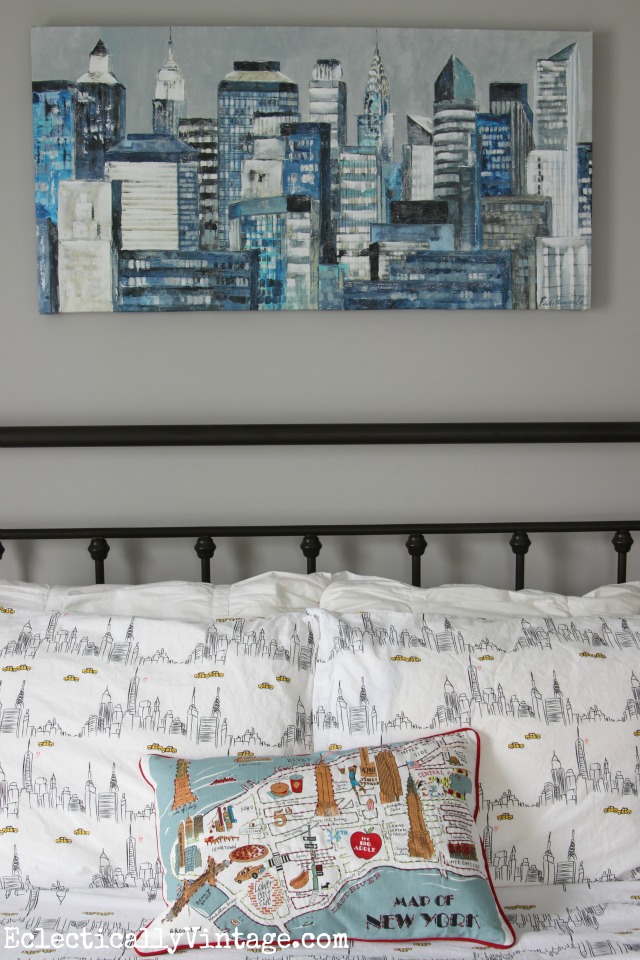 Olivia actually stole this bed from my guest room. It's a favorite bed that is so affordable from Joss & Main and I love it so much that I ordered a similar style to replace the guest room bed.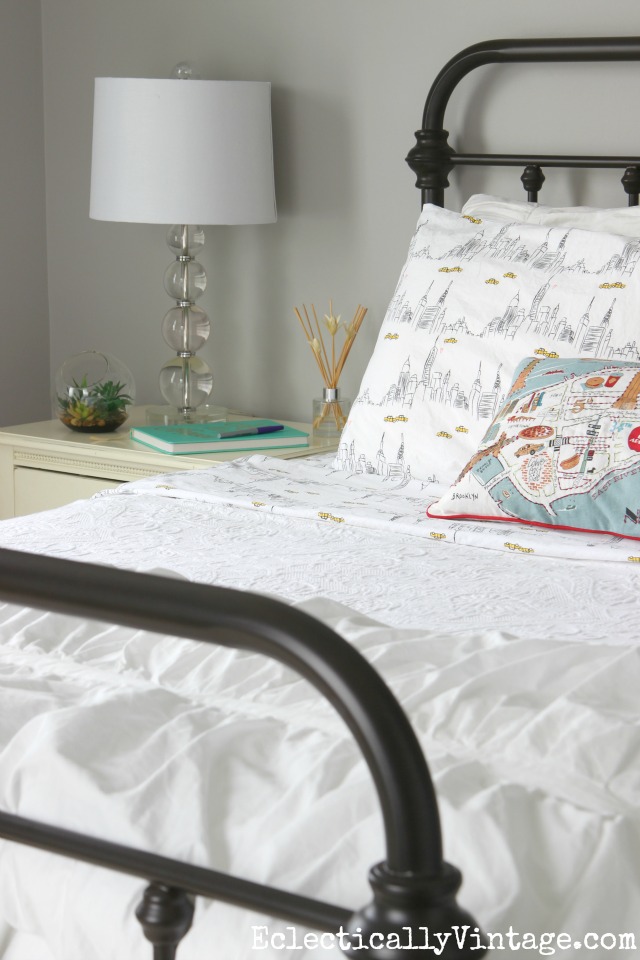 We kept her nightstand and dresser which are basic white and glammed it up with a crystal lamp.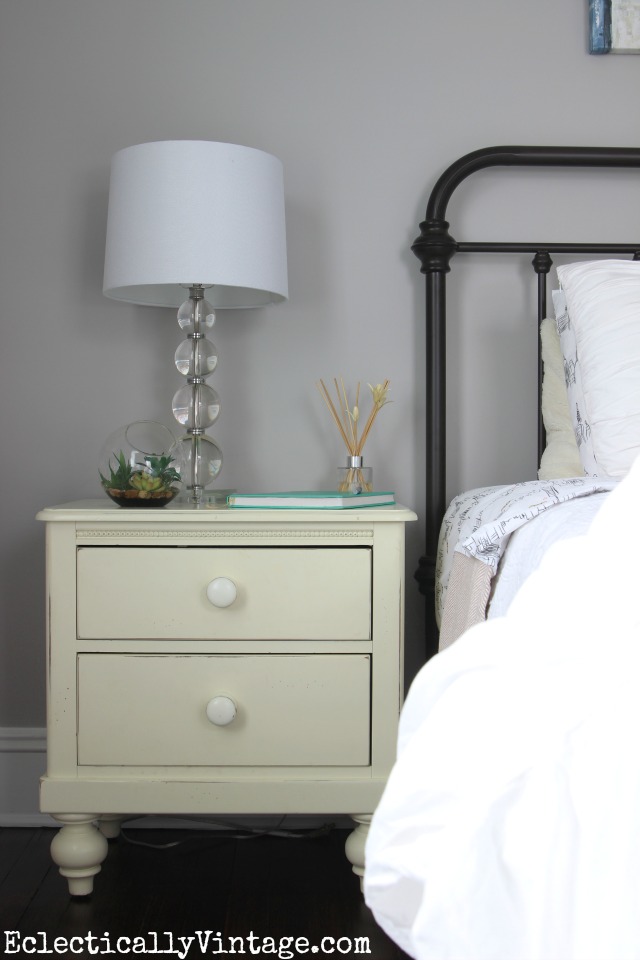 Like mother, like daughter – she loves to write and this journal is always ready for her thoughts.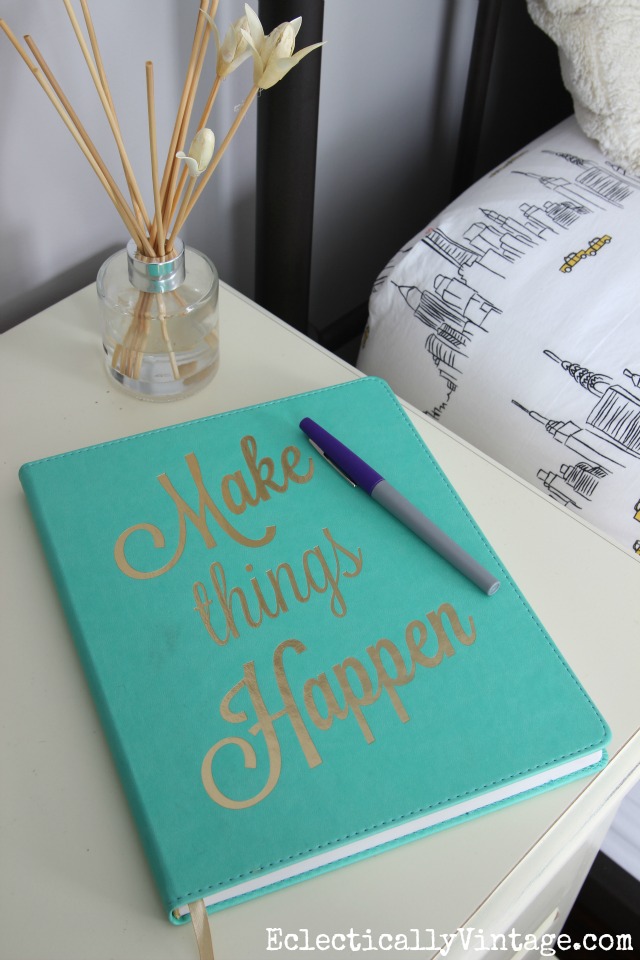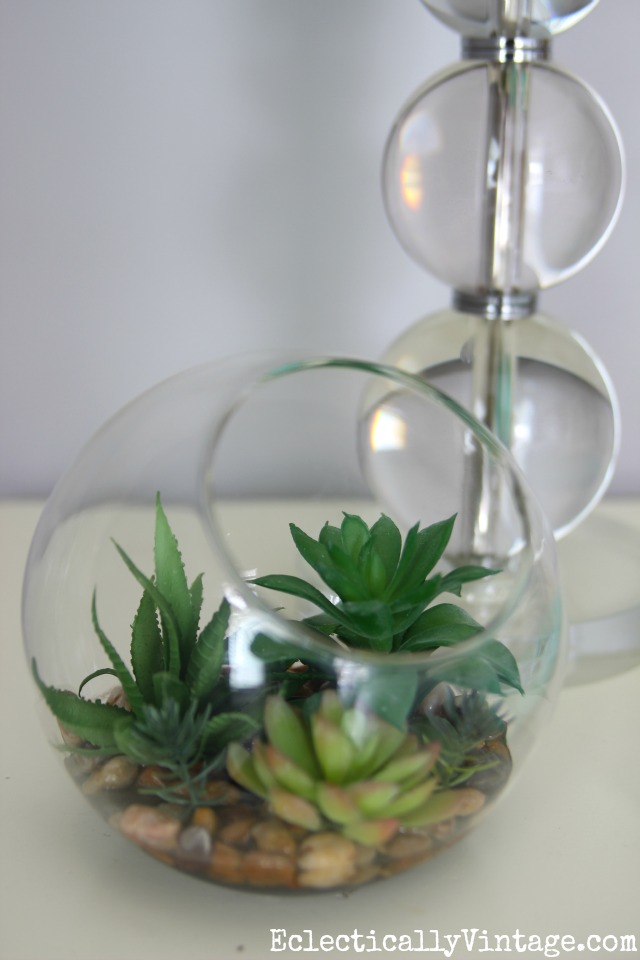 How cute are these New York taxi sheets! I want them for my own room.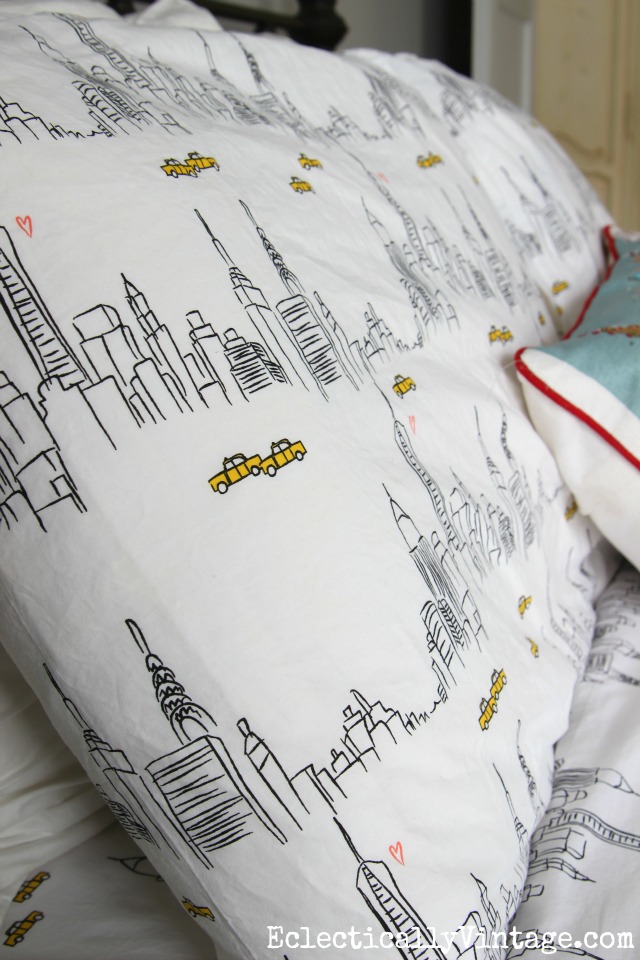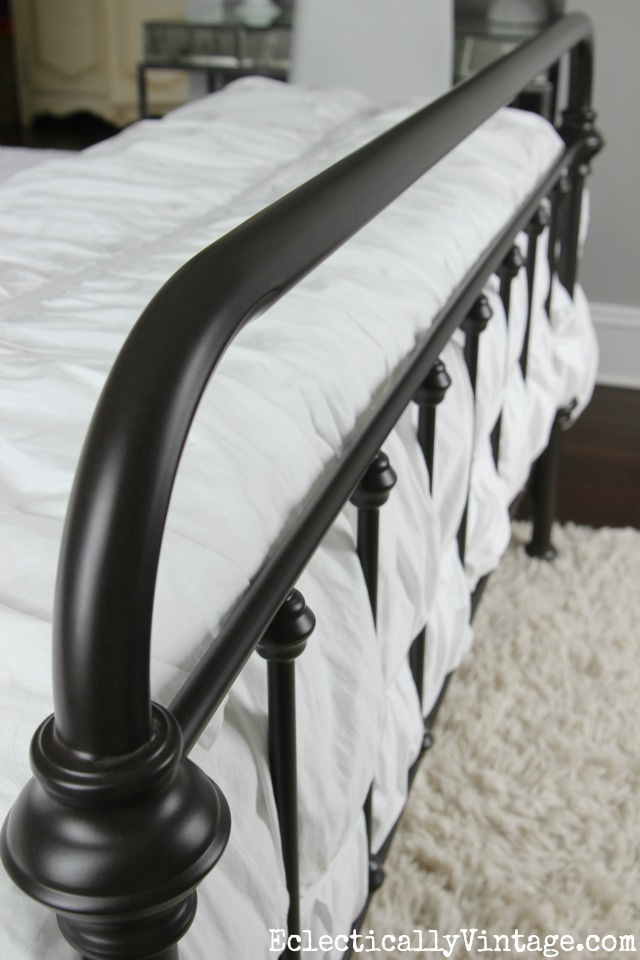 Every teen needs a glamorous place to primp. The mirrored desk is also from Joss and Main and the comfy white chair is from HomeGoods.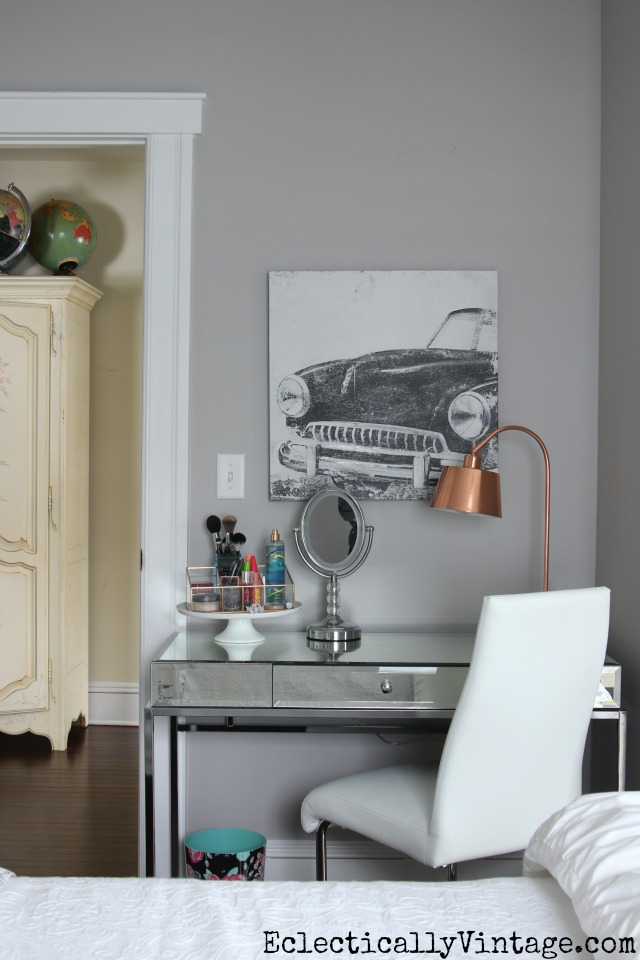 Mixing metals adds interest and I love the rose gold lamp with marble base.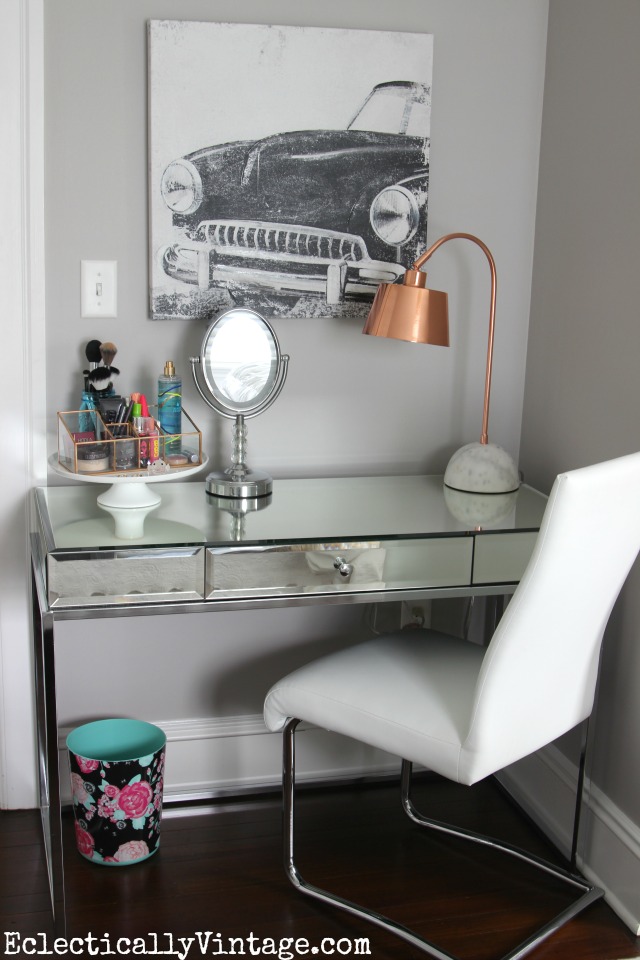 A cake stand corrals the clutter.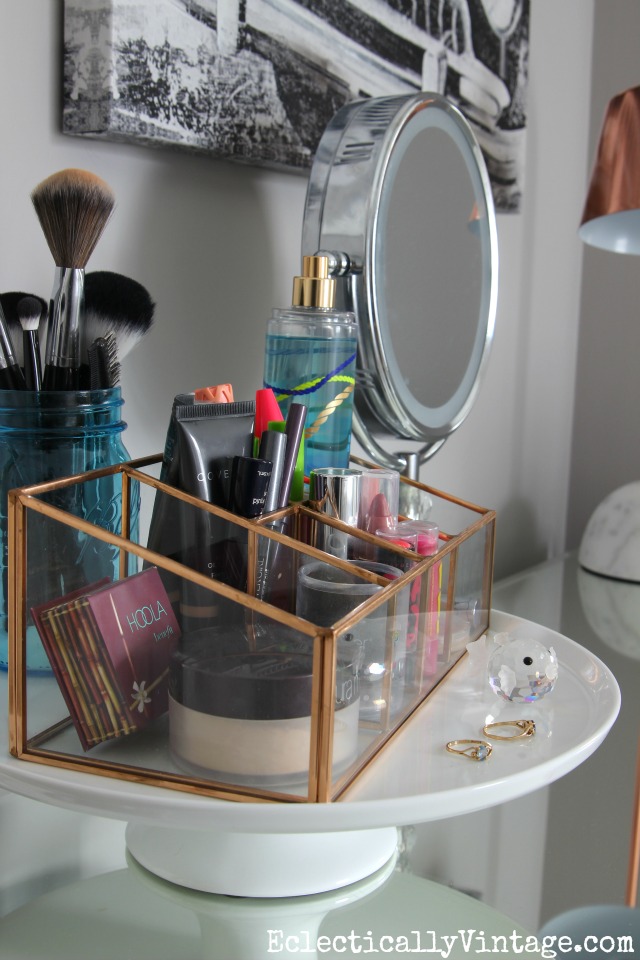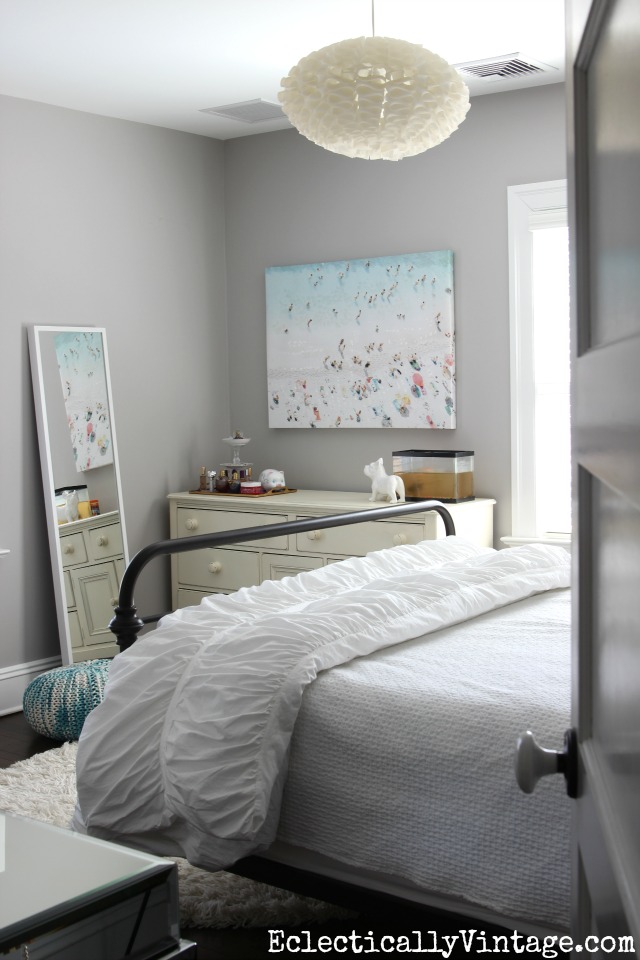 A vintage Bertoia child's chair makes a perfect nightstand when space is tight.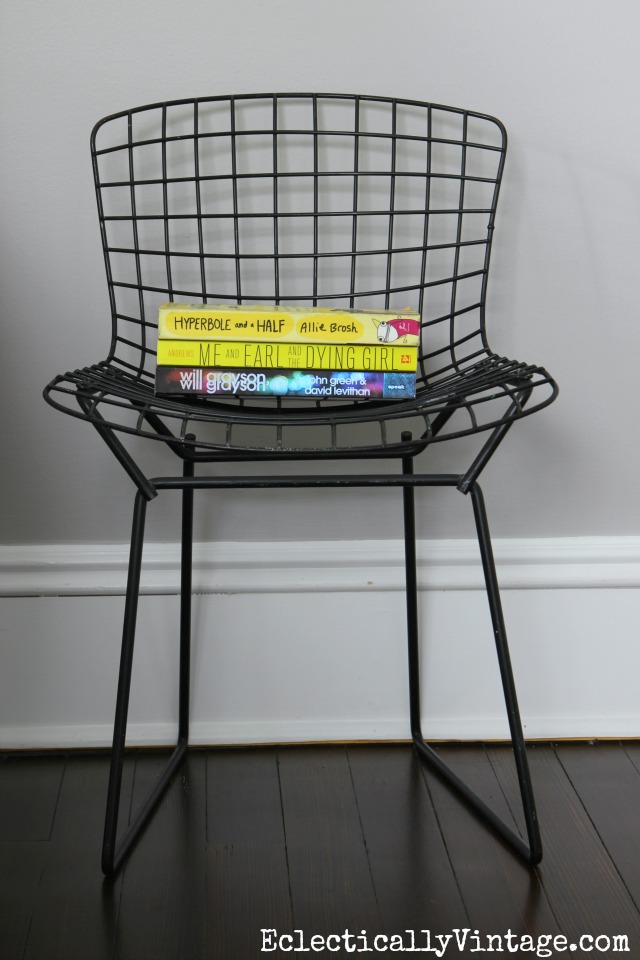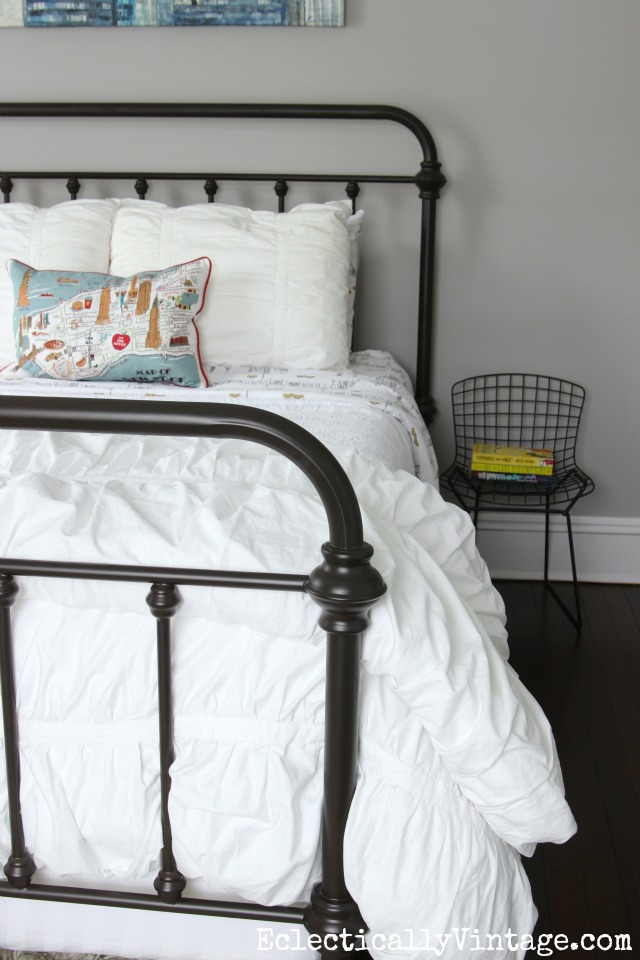 Disclaimer: no blood was shed during this teen girl bedroom makeover … although there may have been a few eye rolls, dramatic sighs and tears (from me).