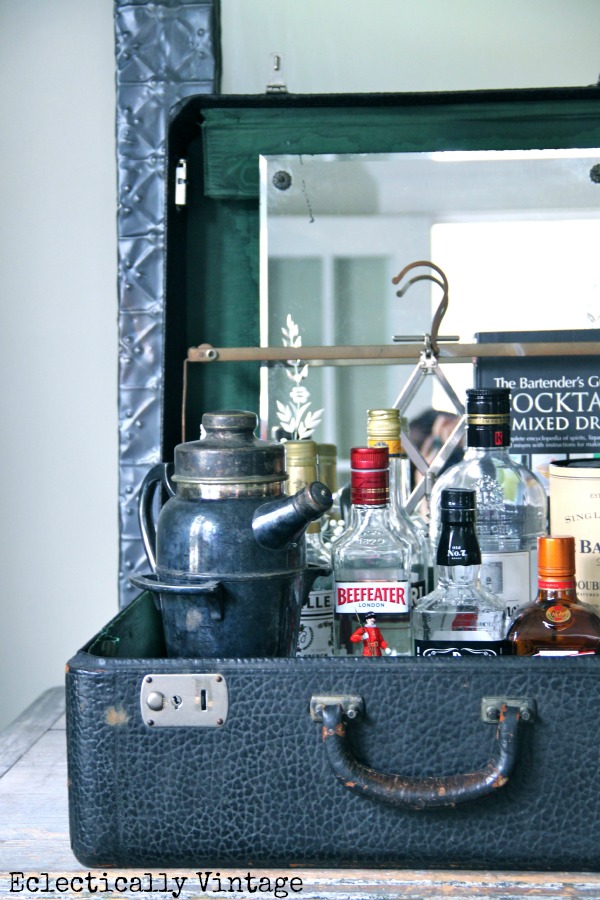 We go together like
rama lama lama 
ke ding a de dinga a dong
remembered for ever like
shoo bop shoo wadda wadda yipitty boom de boom
What do you get when you combine two of my favorite things …
a vintage suitcase and
cocktails?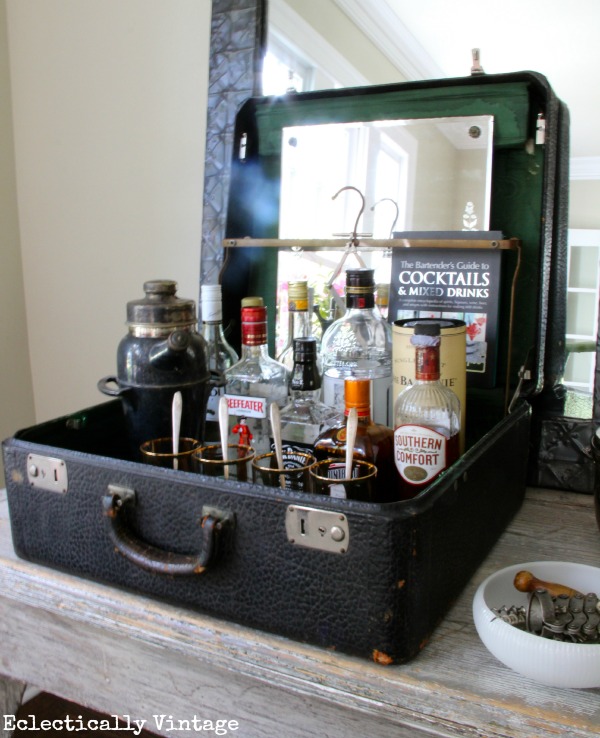 A bar worthy of any Mad Man or Woman.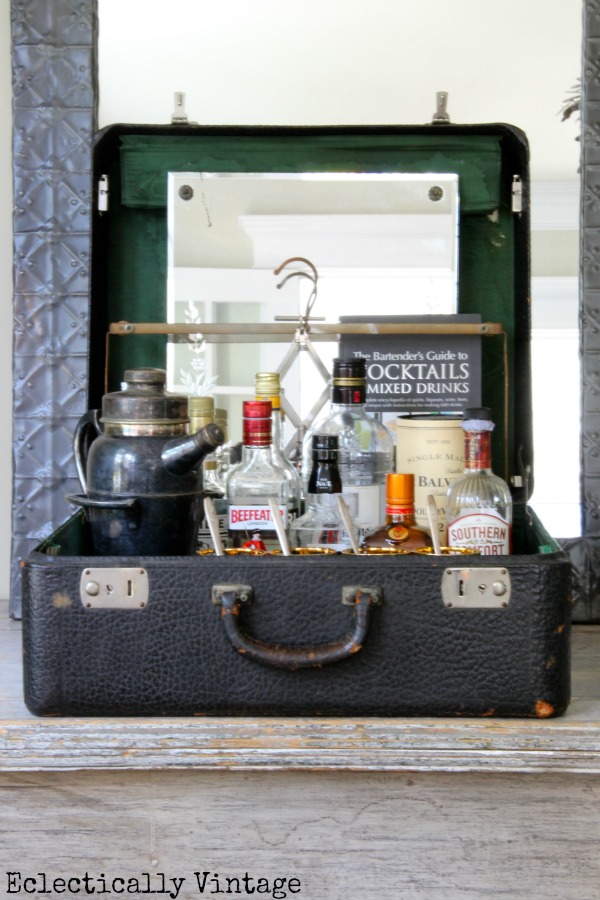 Remember the vintage suitcase I had to wrestle out of the hands of Cari from Cash and Cari?
Ok, it didn't go exactly like that but doesn't that sound much more dramatic?
Like I said, all is fair in love and flea market finds.
Here's to re-jiggering our vintage finds.
Pun intended – cheers!
P.S. Want to pop your cork?  Check out my vintage corkscrew collection!
P.P.S. Hope everyone had a fabulous Father's Day.
Ignore my hubby's bed head and the blurry cell phone pic and focus on the candy gram!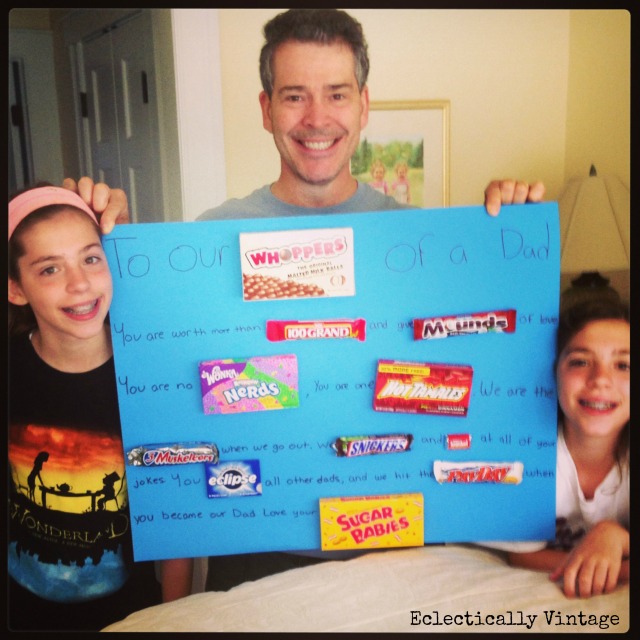 Update – I've had a few requests for the words we used on our candy gram poster so here you go:
To our "Whoppers" of a Dad
You are worth more than "100 Grand" and have "Mounds" of love
You are no "Nerds", you are one "Hot Tamales"
We are the "3 Musketeers" when we go out and we "Snickers" and "Krackel" at all your jokes
You "Eclipse" all other dads and we hit the "Payday" when you became our dad
Love your "Sugar Babies"
And a little dad/daughter time.