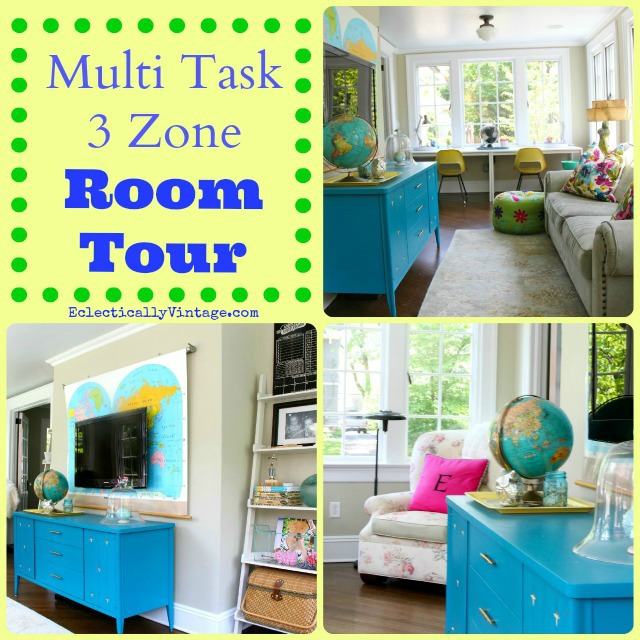 Let the sun shine in.
What's not to love about a room with three walls of windows?
Homework, tv time and relaxing – this room serves triple duty.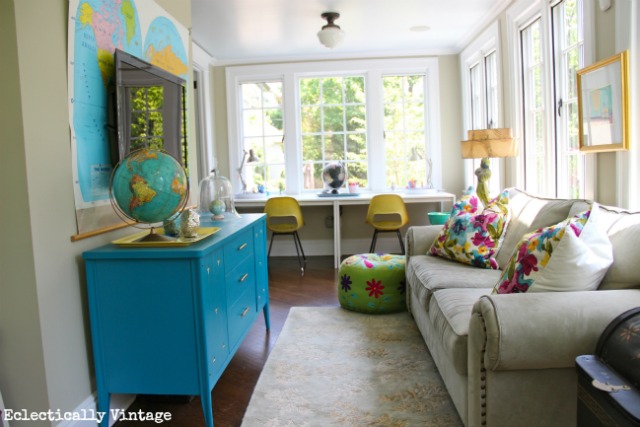 Zone 1 – Homework
Forget desks.  Take two cheap dining tables (these are from Ikea) and put them together.
Instant "no fighting because each twin has her own space" homework zone.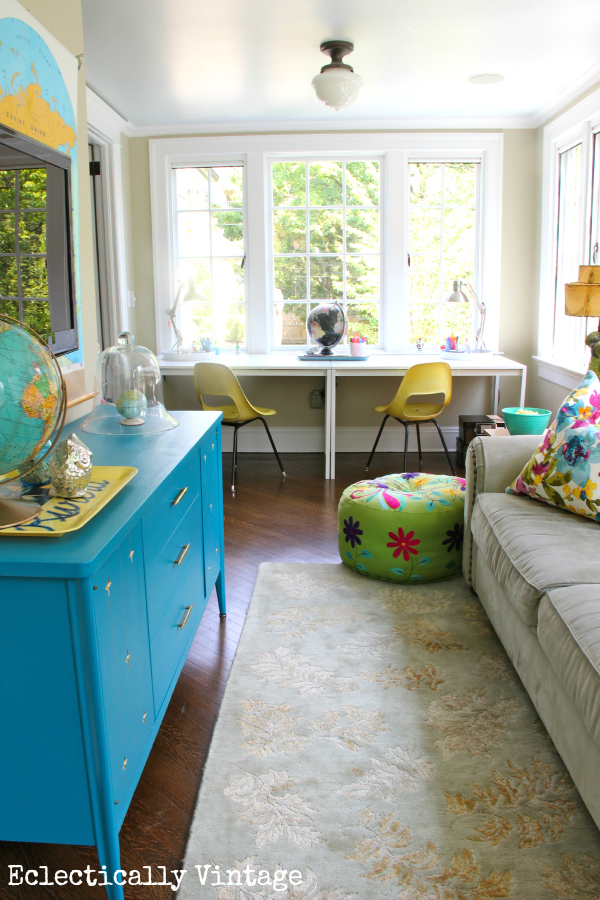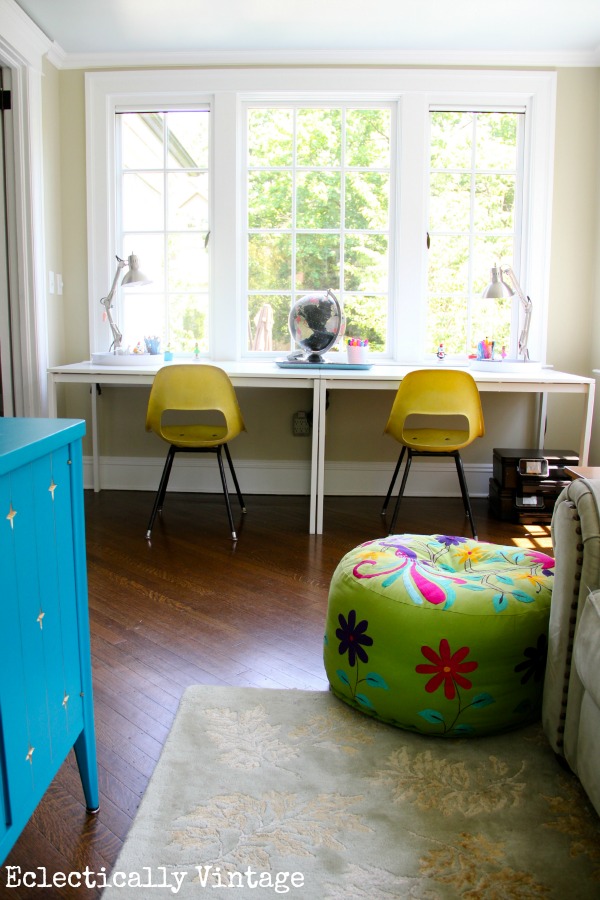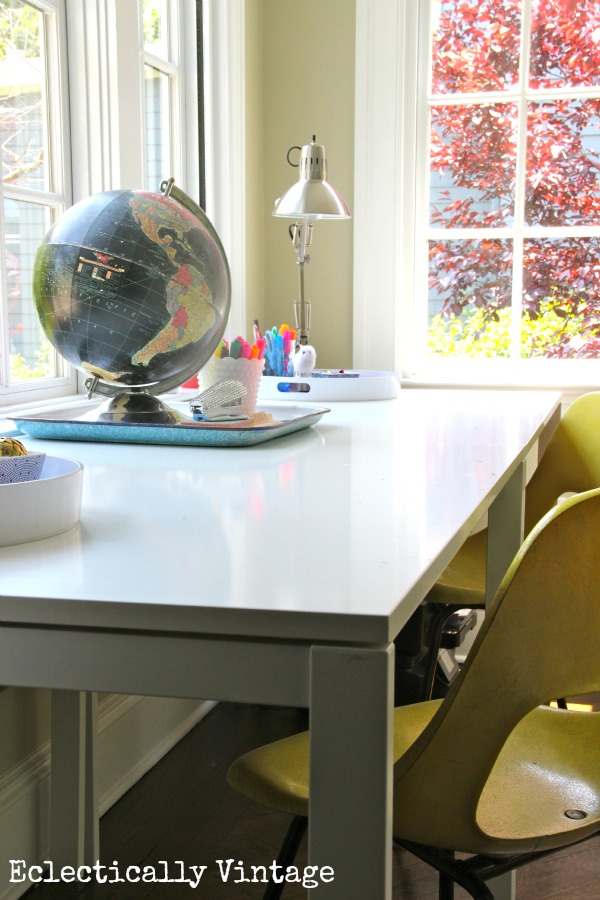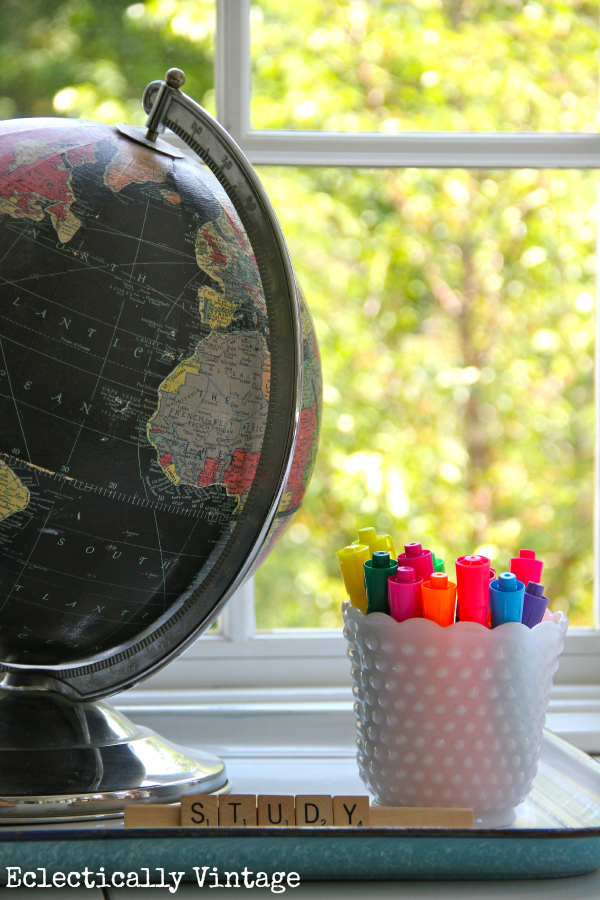 Text books, loose leaf paper, #2 pencils and highlighters that were once scattered on the floor now have a home.
I searched high and low for shelves for these narrow walls.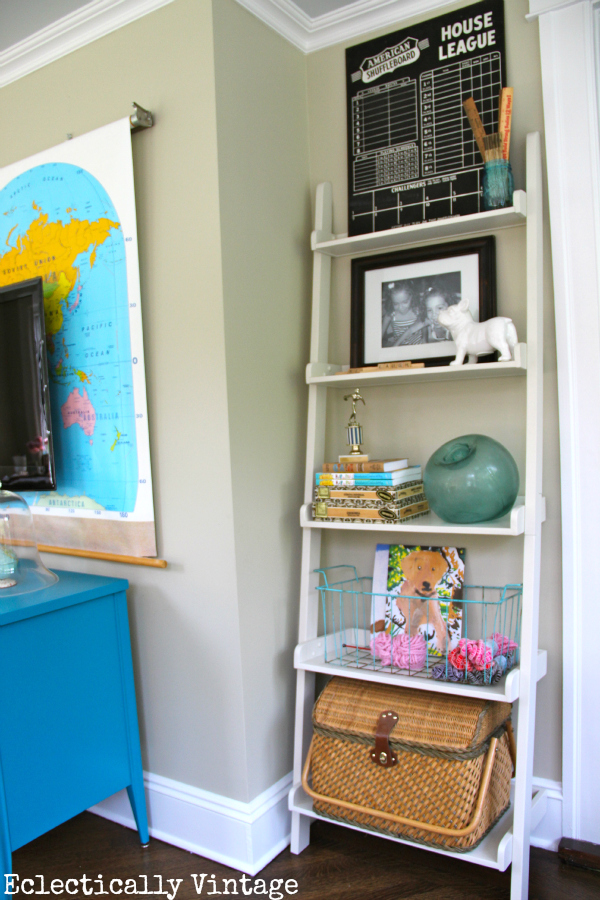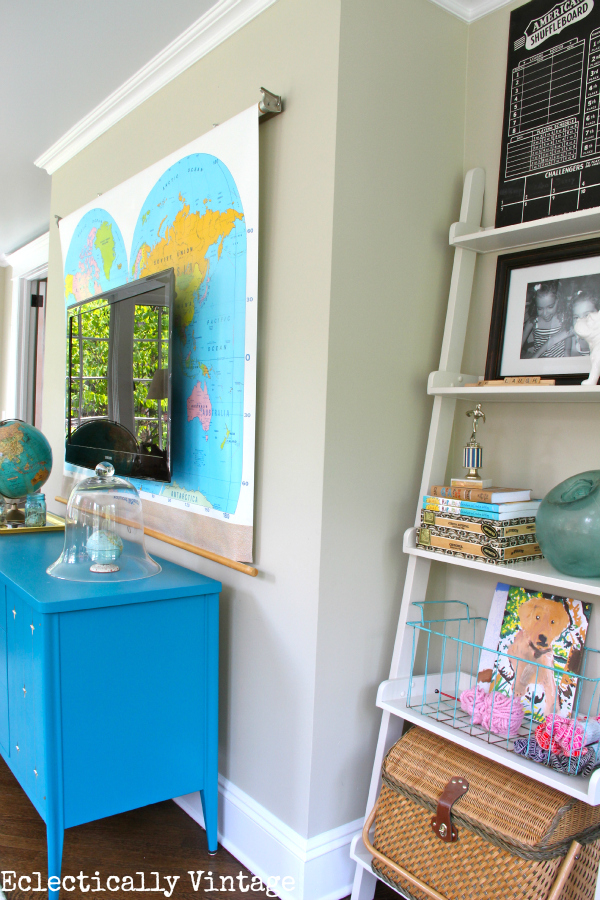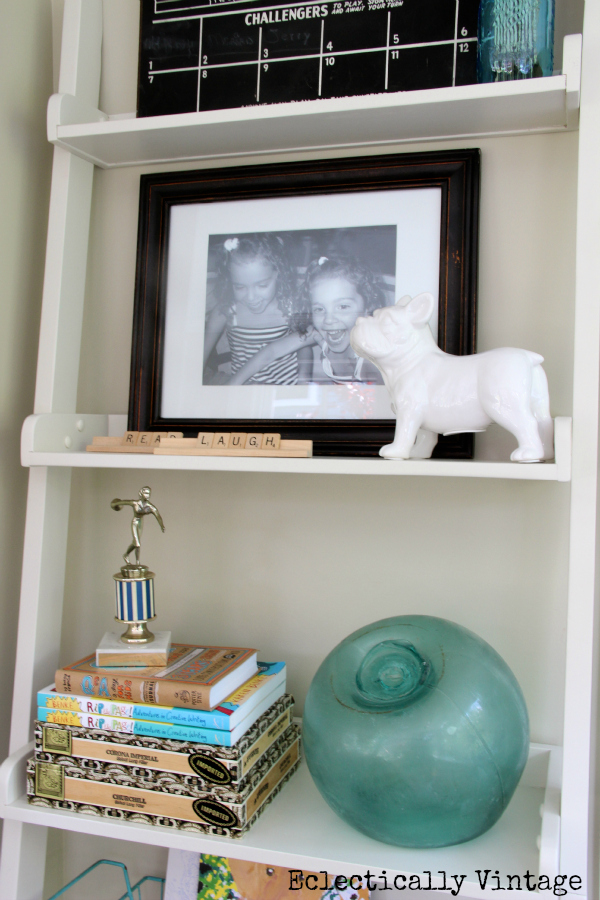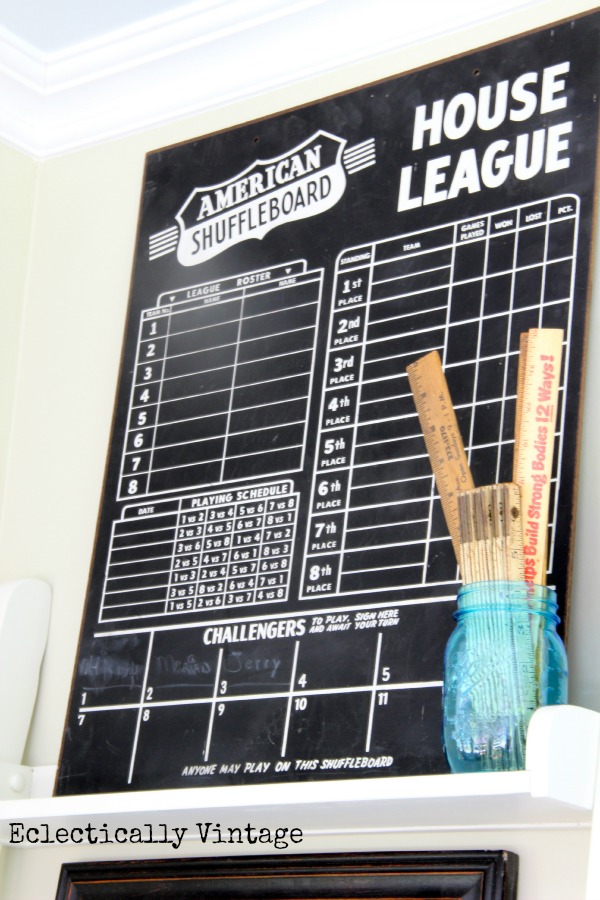 Zone 2 – TV Time
Comfy couch and ottoman – check.
TV – check.
Map wall and vintage dresser turned world's coolest media cabinet – check.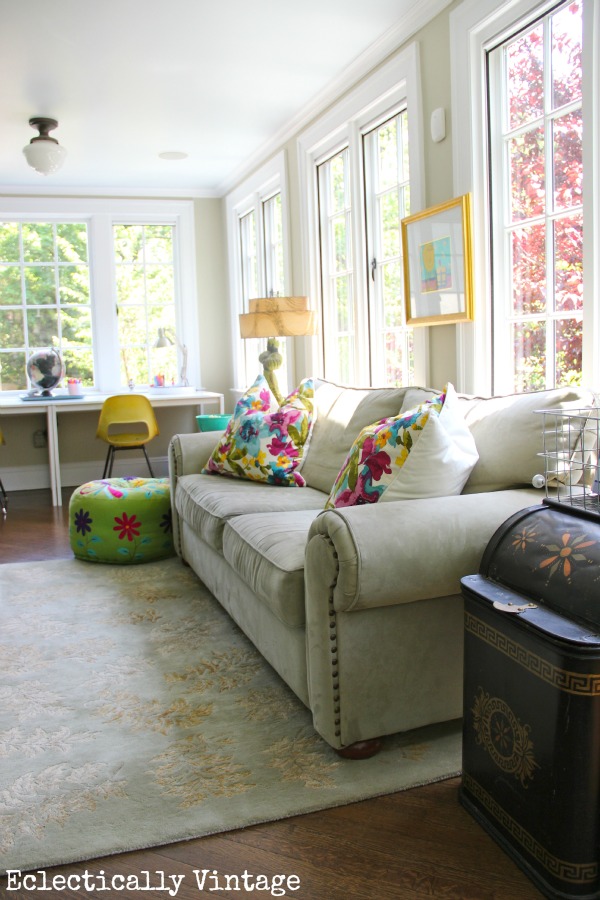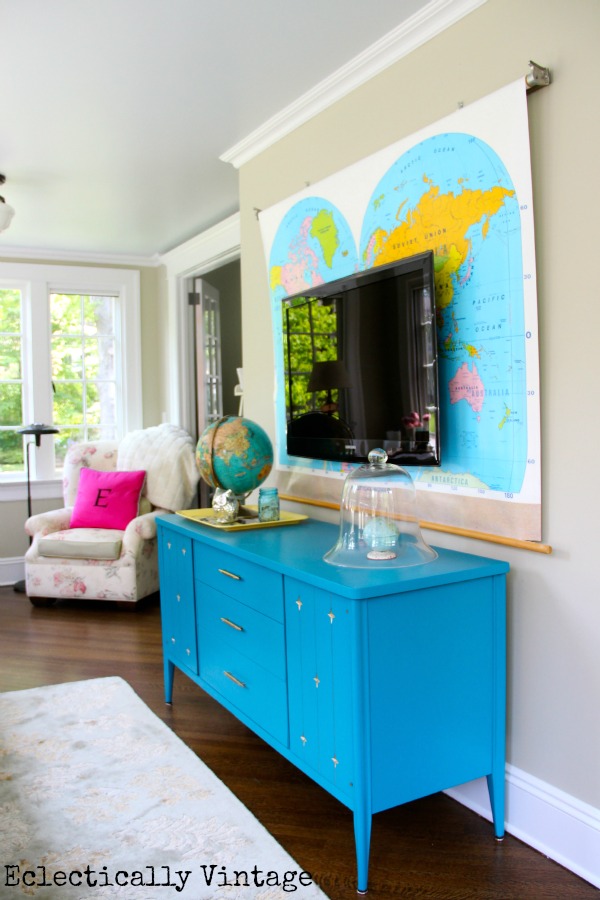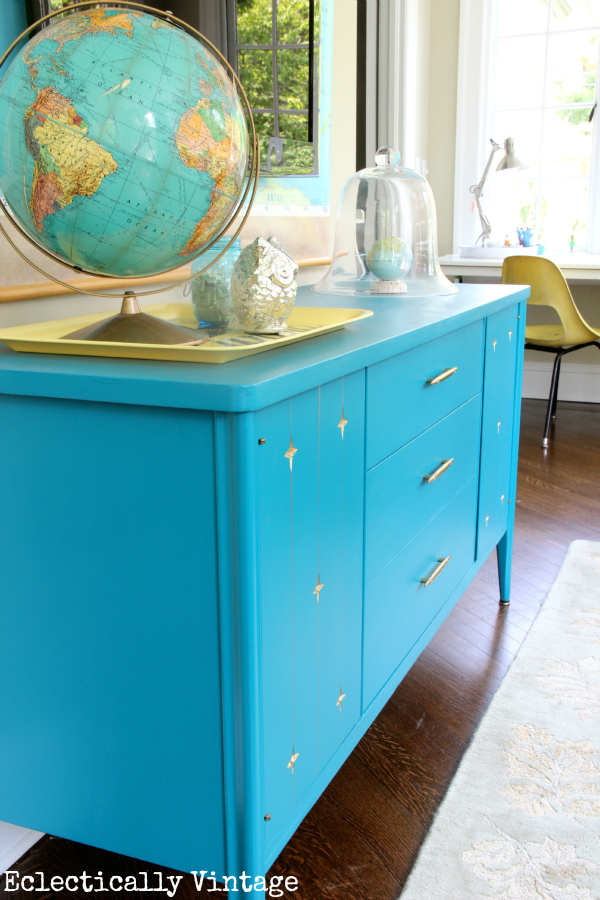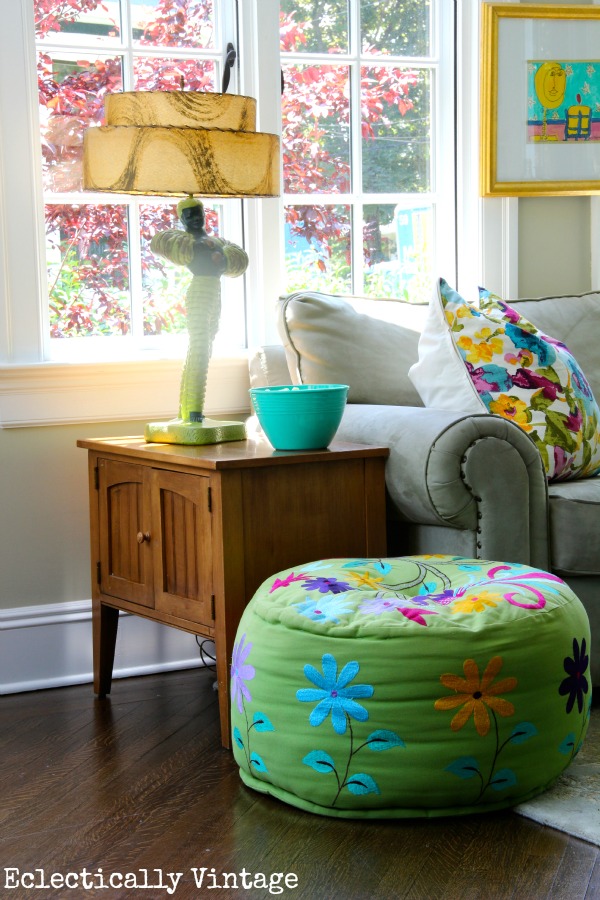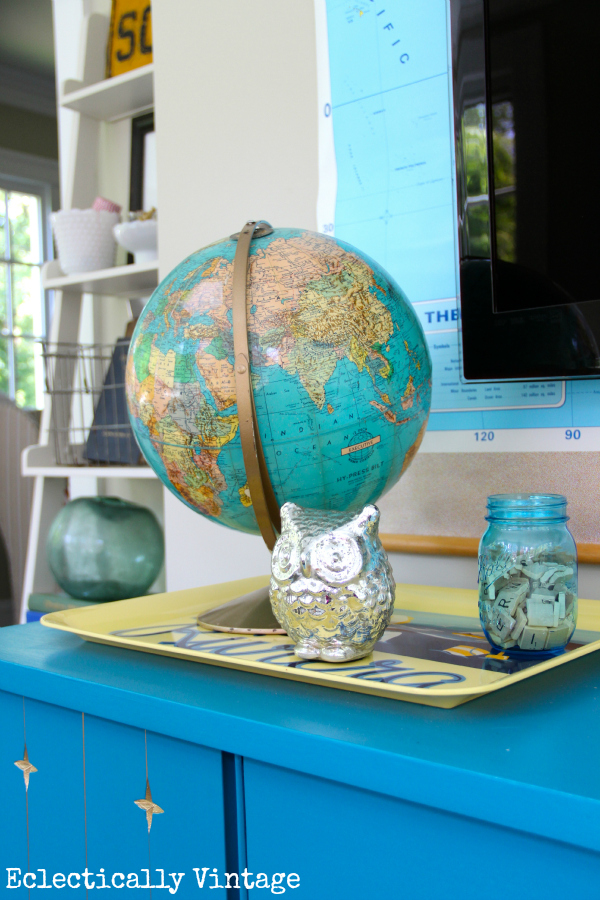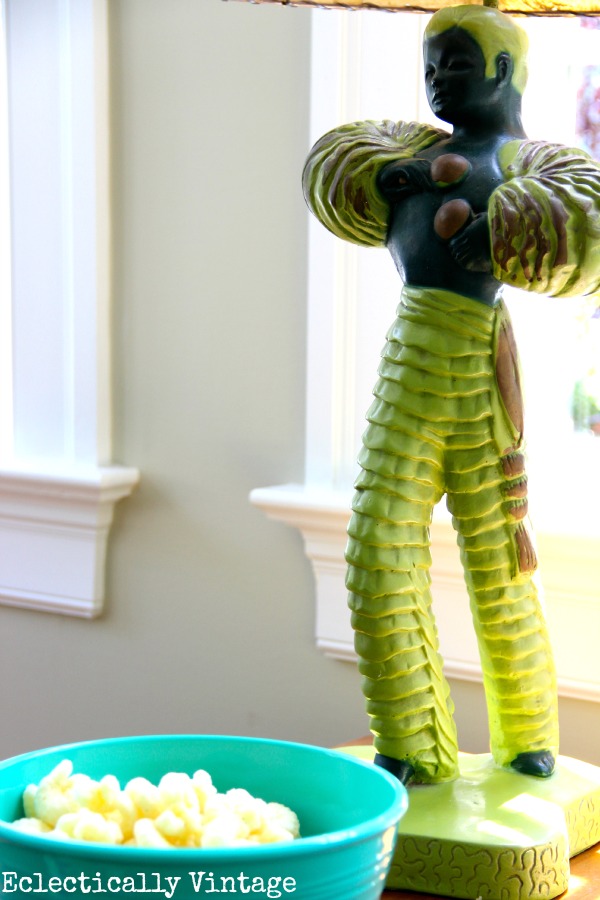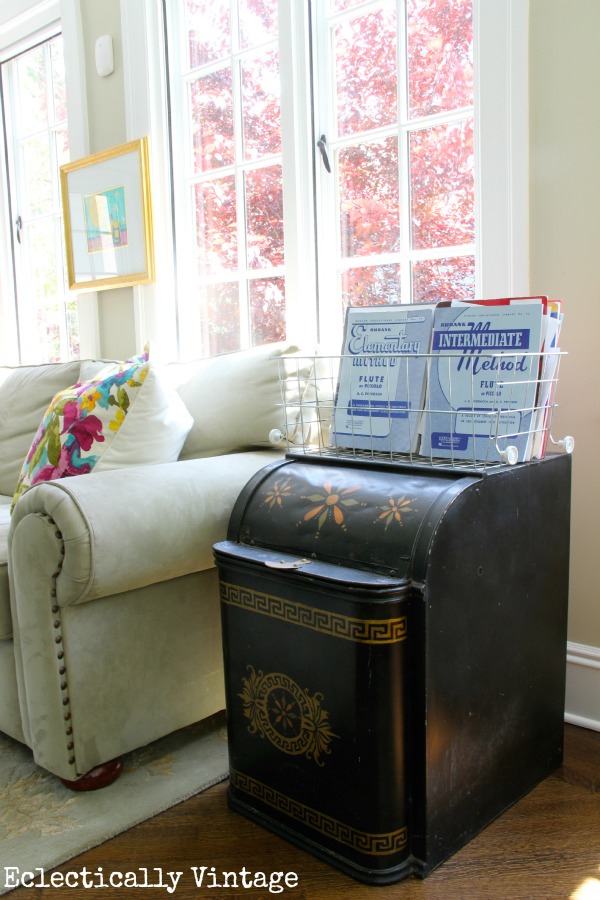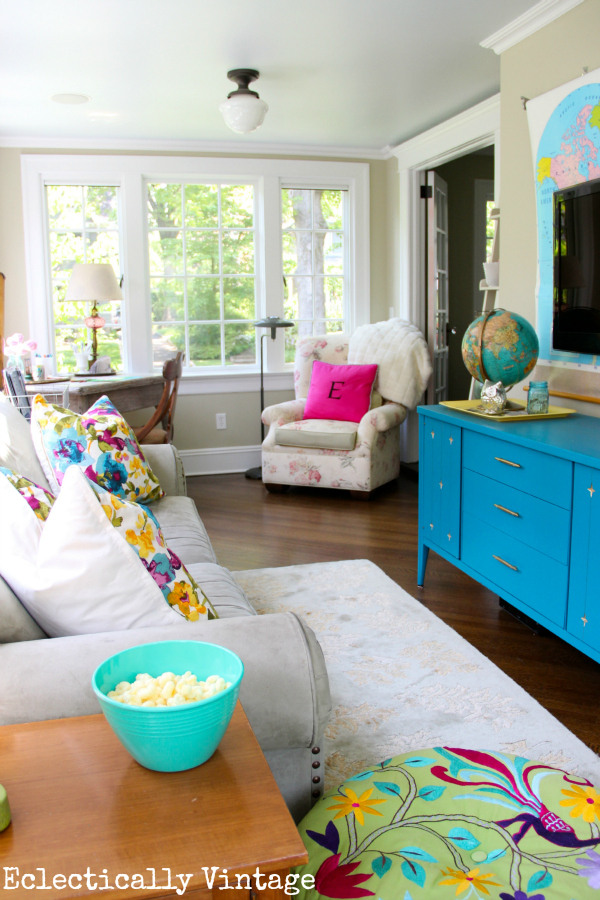 Zone 3 – Relaxing
This is my zone!
A big comfy chair and a furry throw, a weathered desk and some shelves to keep the clutter at bay are all I need.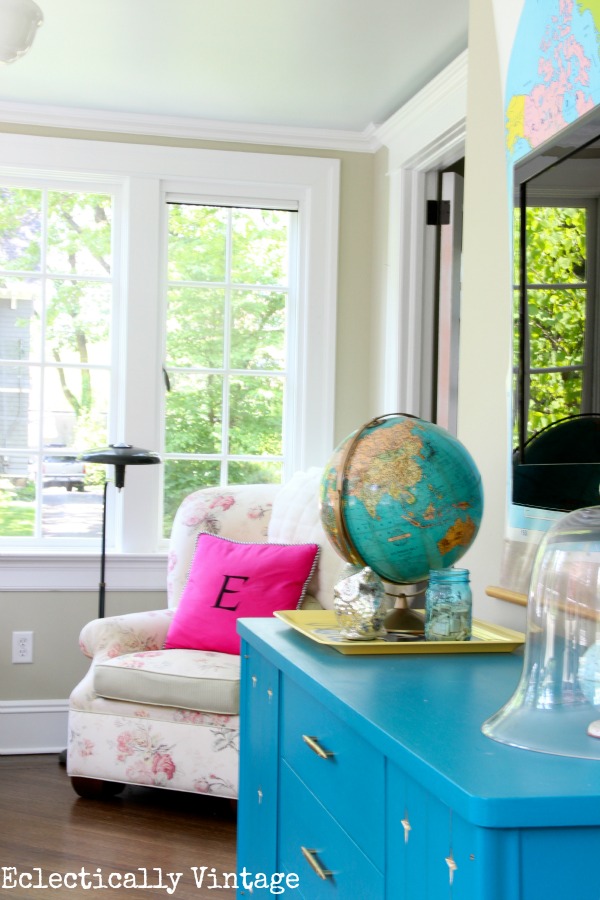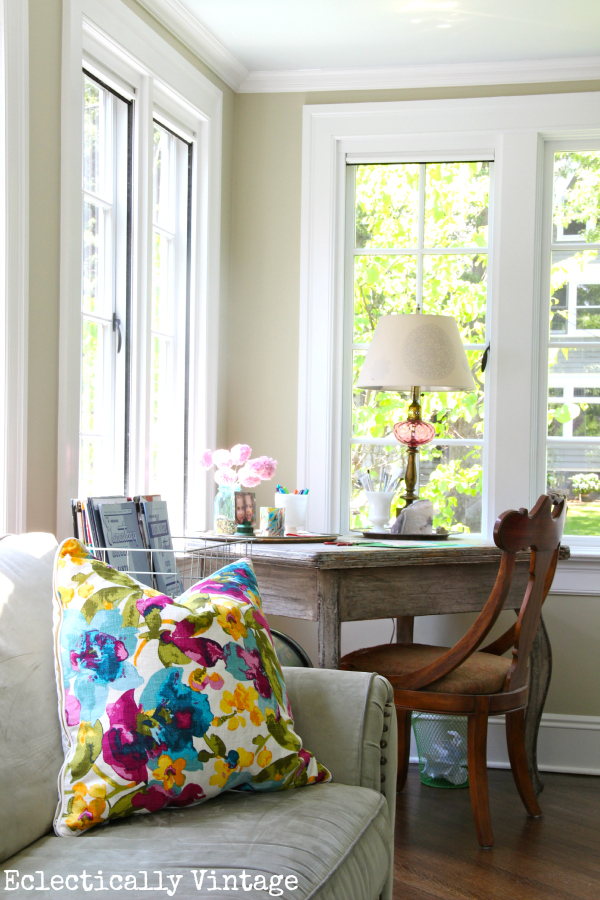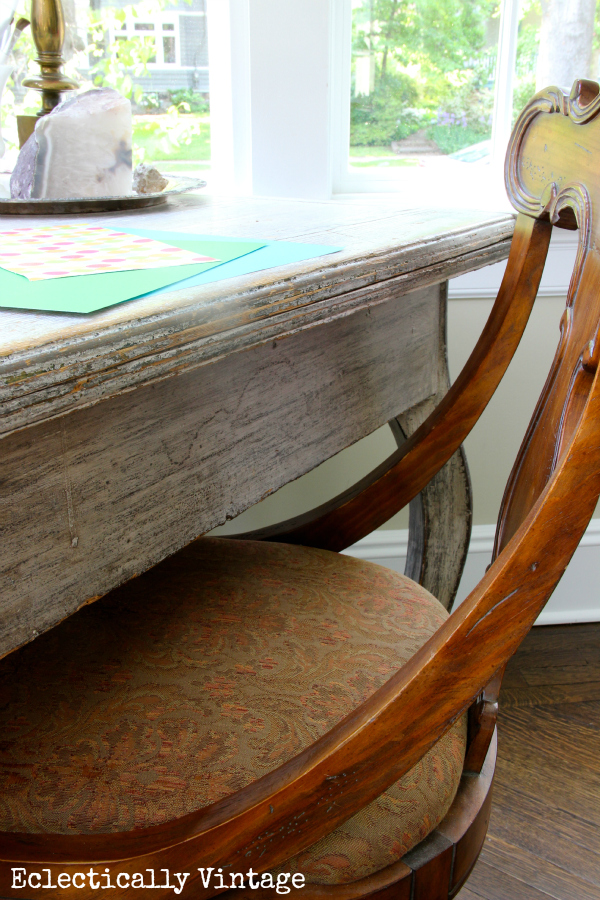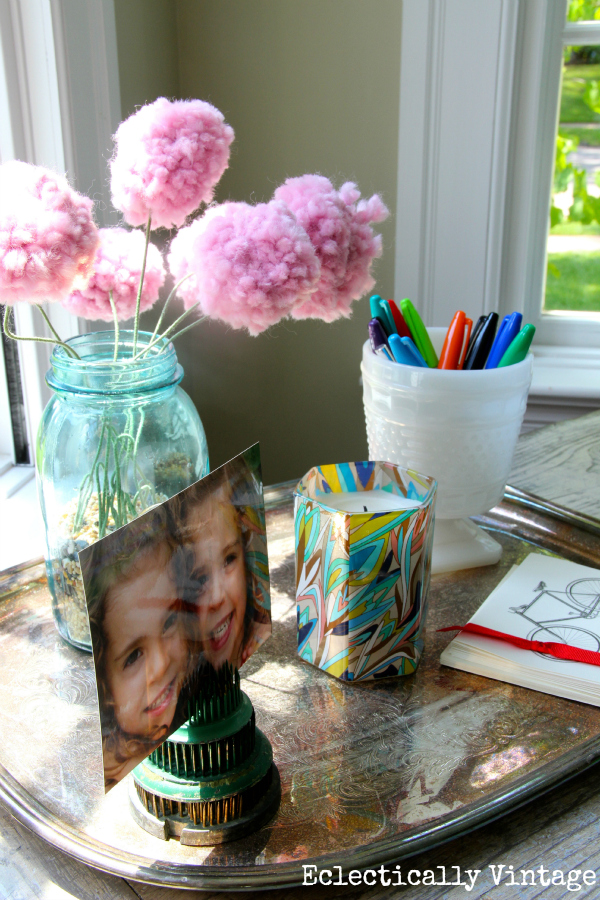 A second leaning shelf – this one is all mine.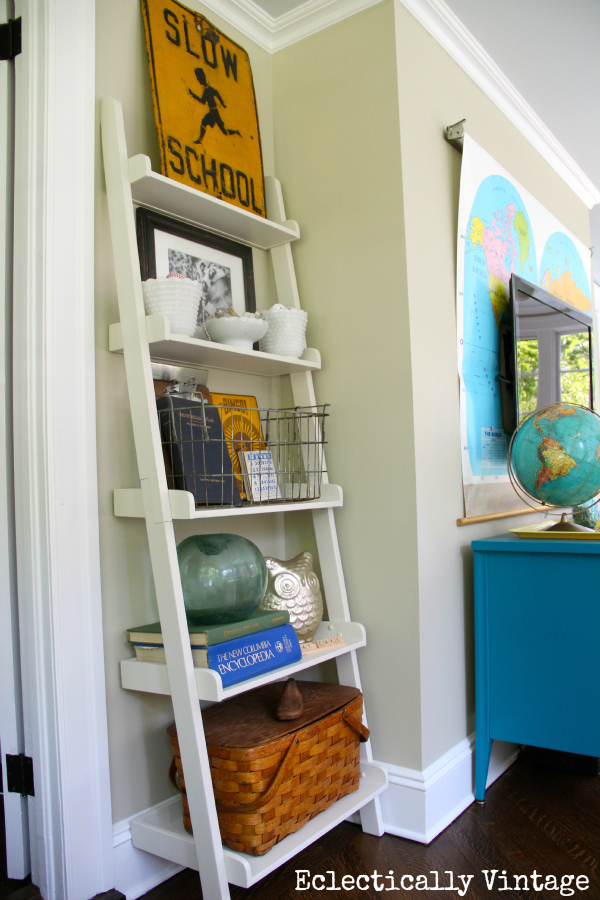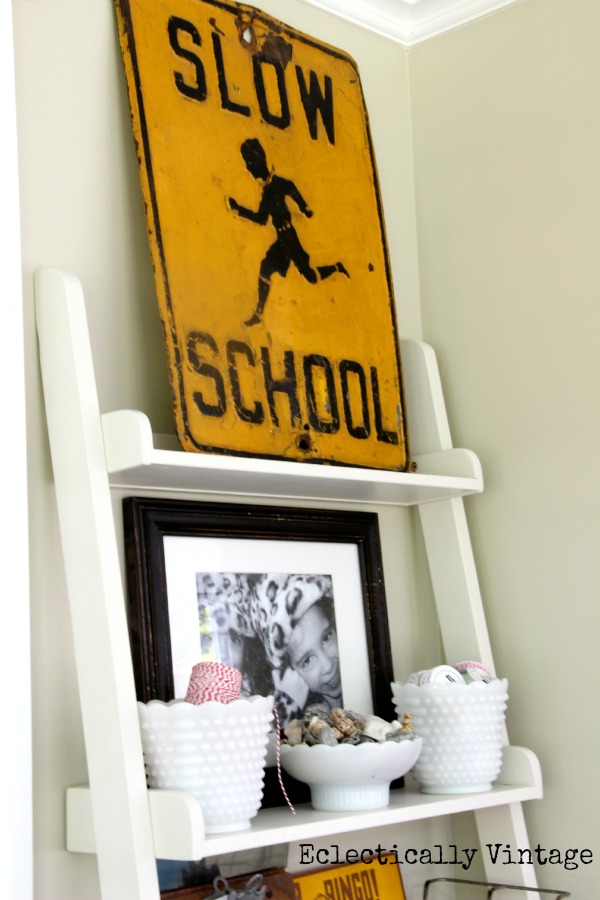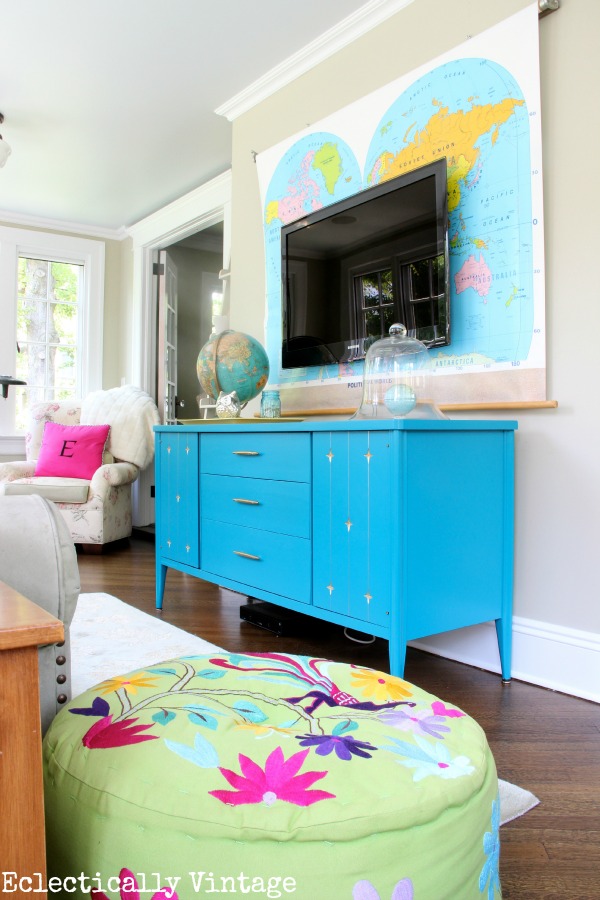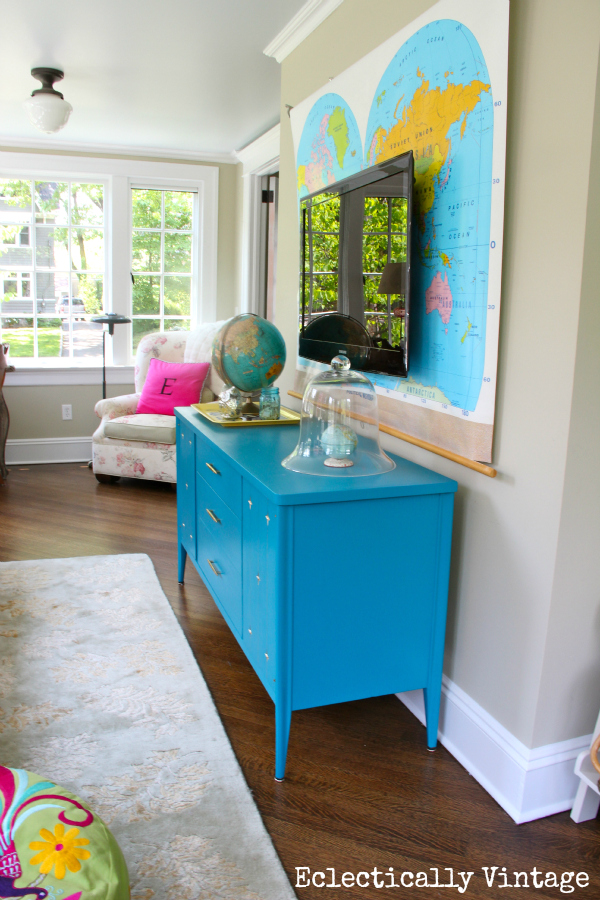 See my entire house tour here.
The Deets:
2 White Desks – Ikea (dining tables)
Blue Media Cabinet
Vintage school map
2 yellow desk chairs, my desk, flamenco dancer lamp, black coal bin – vintage
Ottoman, pillows, rug – Homegoods
Floral chair, sofa – bought many moons ago
Thanks Lamps Plus for the leaning shelves but I only speak the truth.  See my full disclosure policy here.