Update:  Check out my Living Room – Three Ways here.
I dove headfirst into my hoard stash – and survived!
Sweat poured off of me as I hauled, moved, carried, arranged, rearranged and then tweaked and fluffed and the results are amazing.
I'll be sharing my living room with three completely different layouts and looks!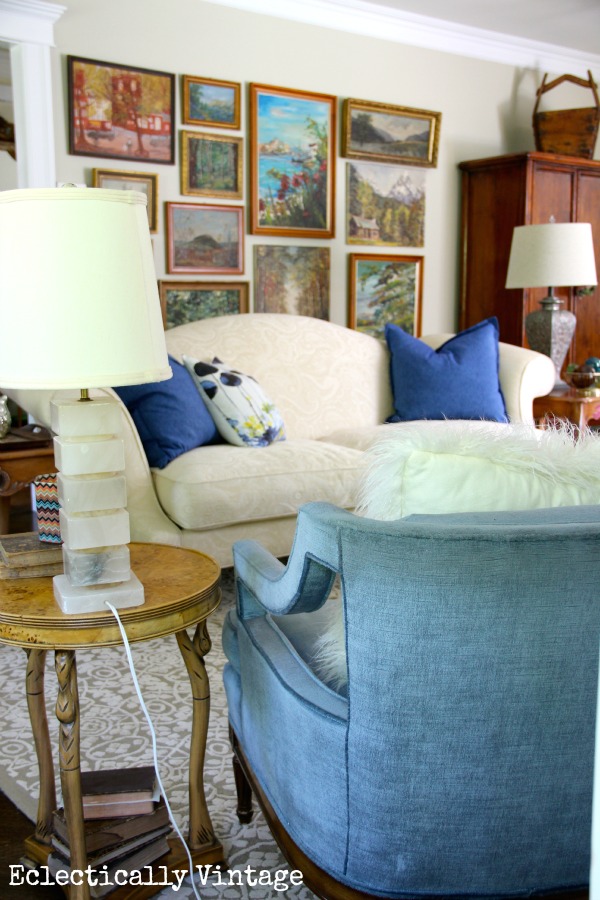 I've shown you glimpses here and there but never the entire room.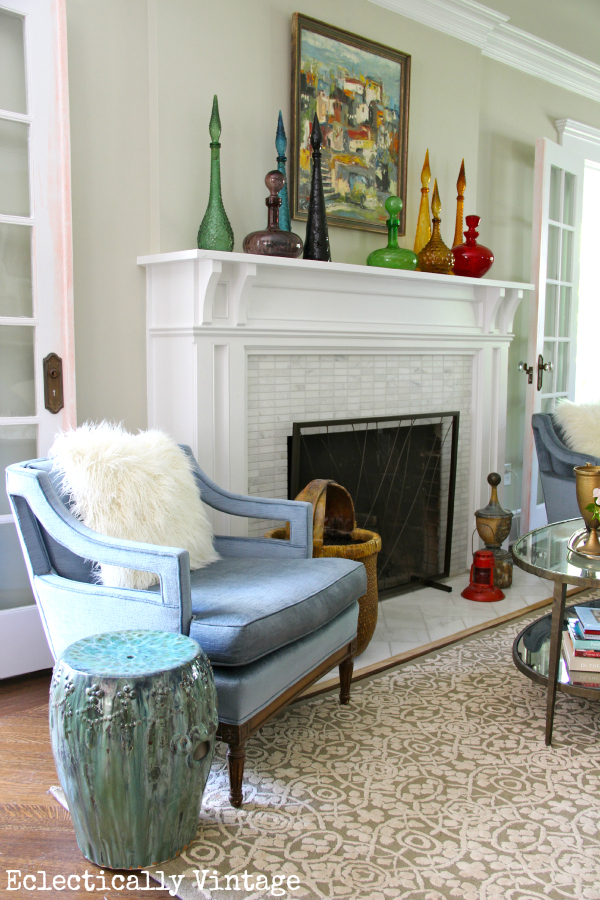 Join me for three days next week:  June 25, 26 &27 – each day a completely new look.
I'm not alone because six other fabulously stylish gals will be doing the same thing to their favorite rooms.
And don't forget to share your restyled rooms with us on June 28 – link here and be seen on all 7 blogs!
Gotta run before someone trips over the piles of tchotchkes scattered every which way!
Catch up on the rest of my house tour here.