One Room, Three Ways – Living Room Style 1
I challenged myself to style one room three ways using things I already own. I shopped my house, rearranged furniture, and reimagined the space to come up with three very different looks on a budget.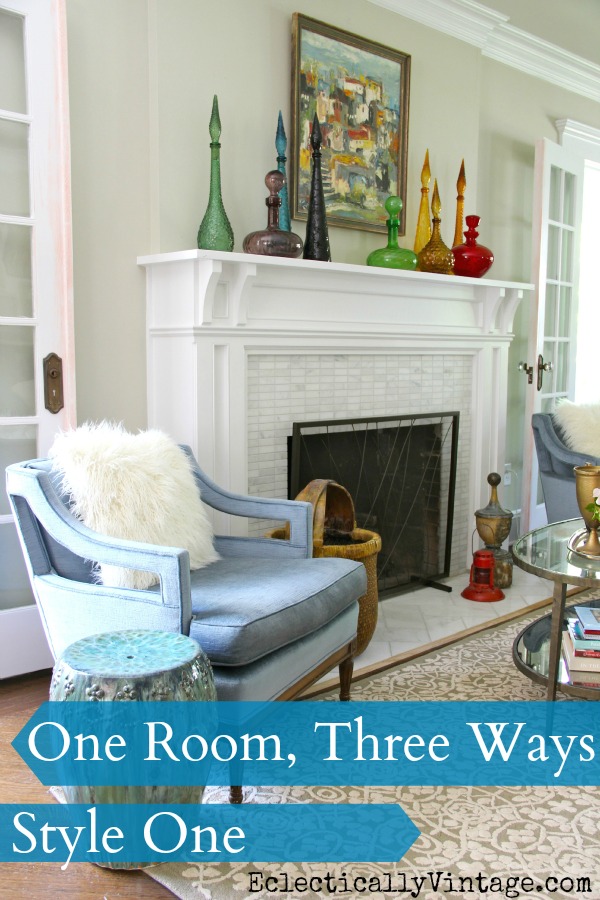 You know those houses that are stuck in a time warp?
Like a museum, nothing ever changes.
Paintings leave faded squares on walls because they hang untouched for 20+ years.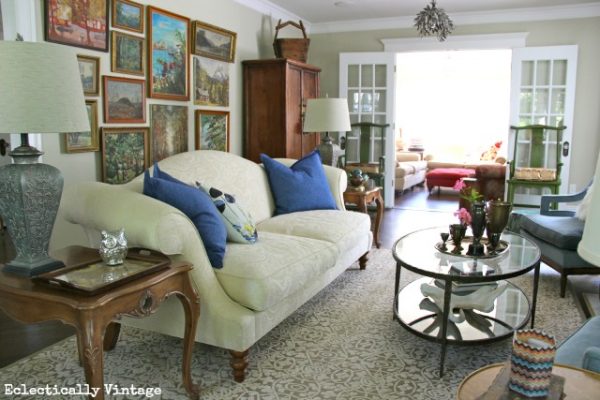 So get out of that rut and look at your house with a new eye.
I'm showing you how to create three completely different looks for one room just by …
dragging, rearranging, lugging, hanging, hauling and tweaking (and you don't have to spend a dime).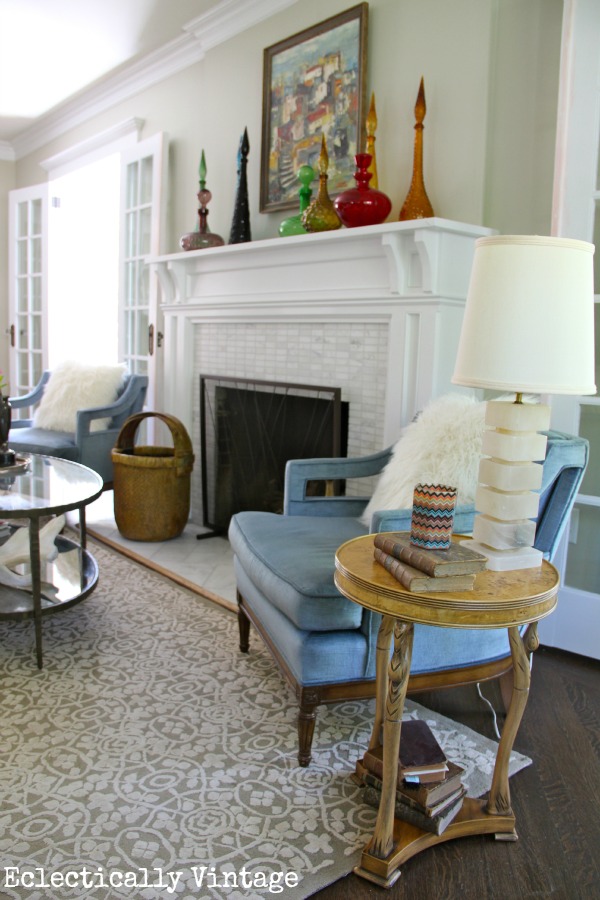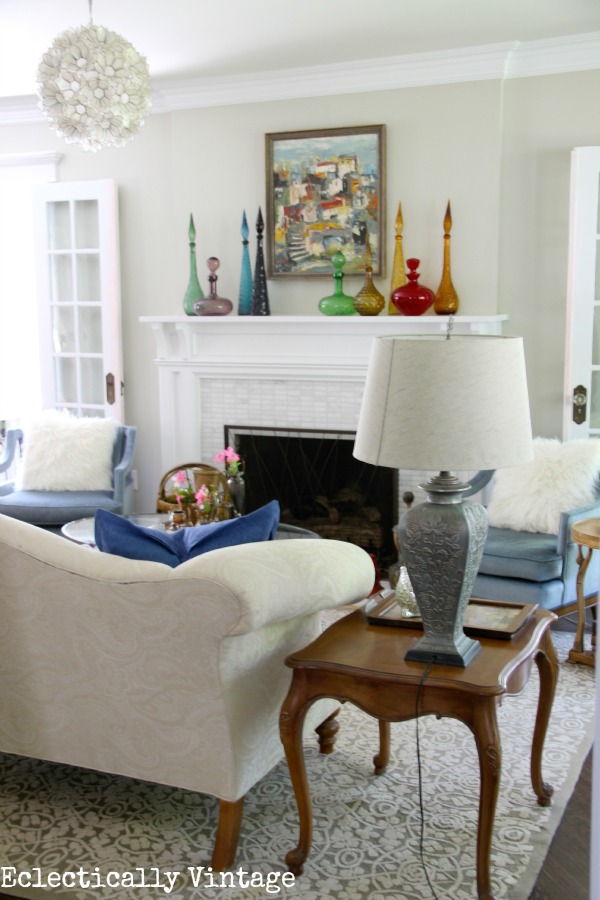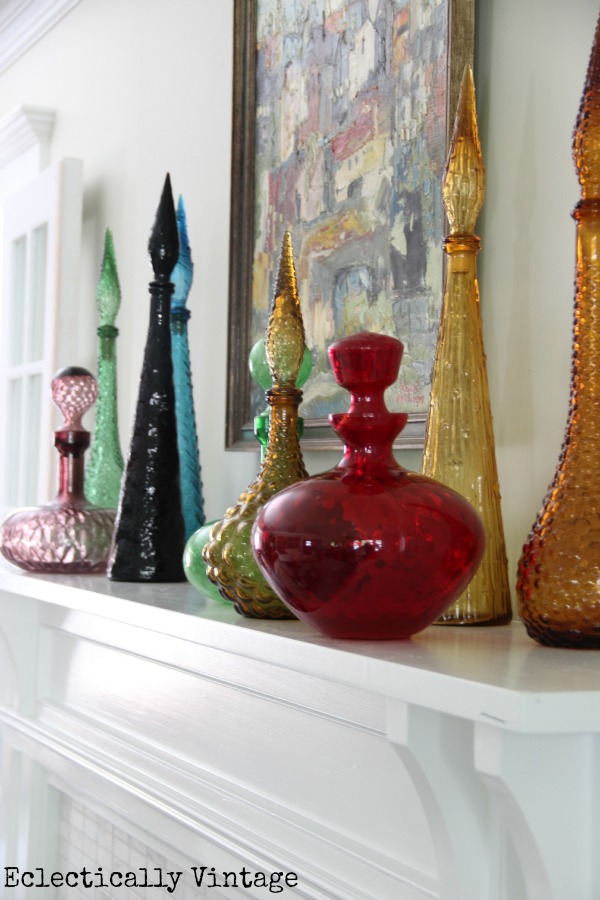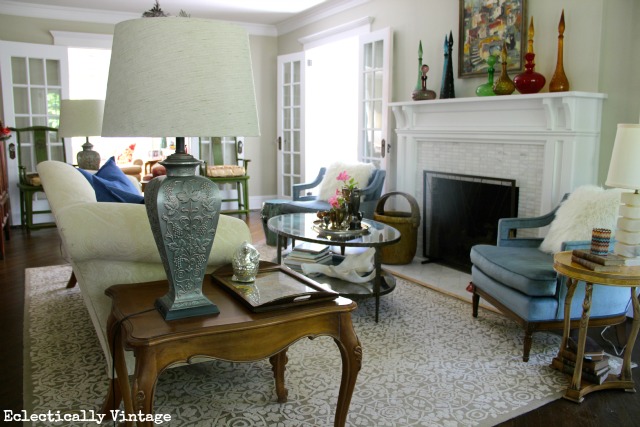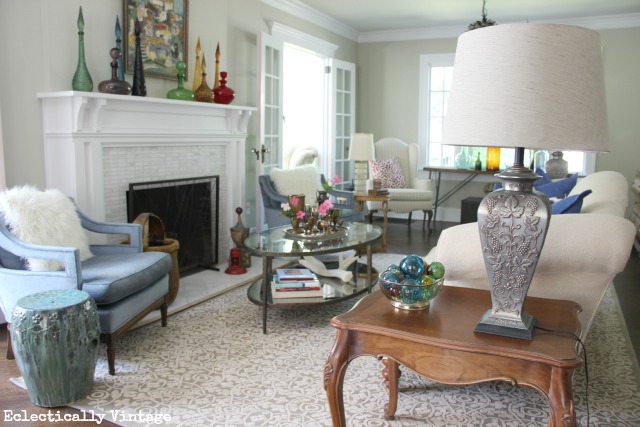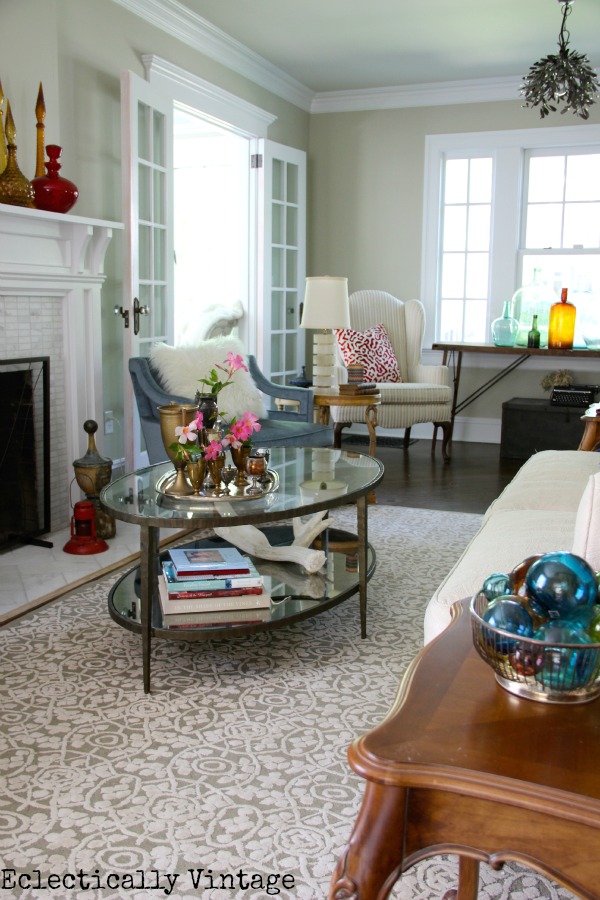 Grouped together, flea market finds become fabulous collections …
not the findings of a crazy hoarder.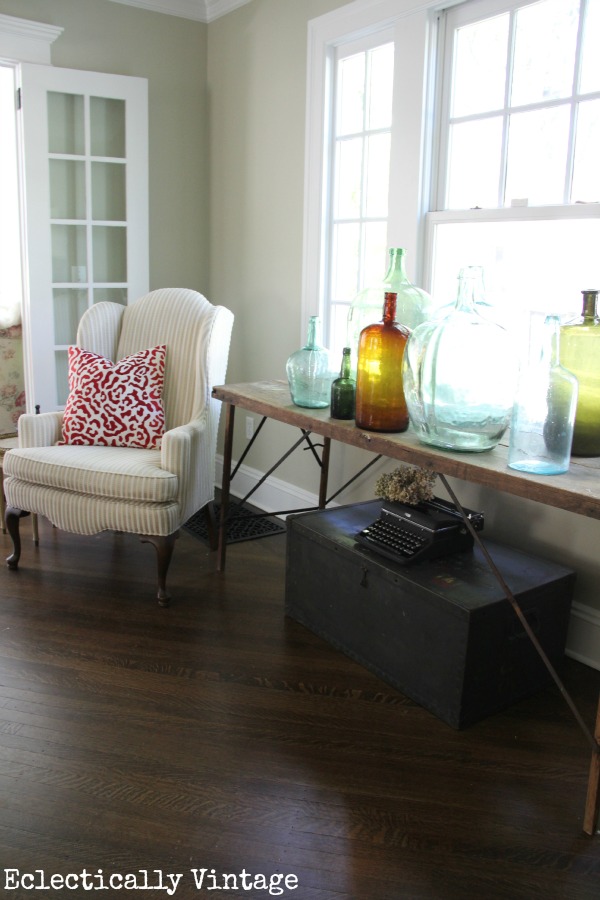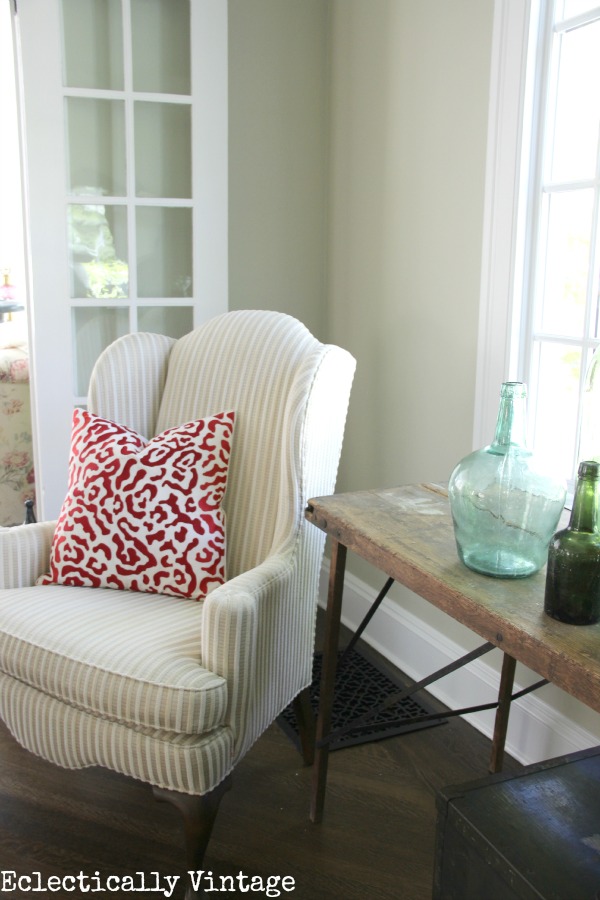 A favorite find is my antique wallpaper pasting table (yes, I even wrote a poem about it)!
One of my many collections – vintage demijohns – catch the light from the window.
I'm so over that bombe chest and guess what – it's going on Craig's List so I can get something I truly love.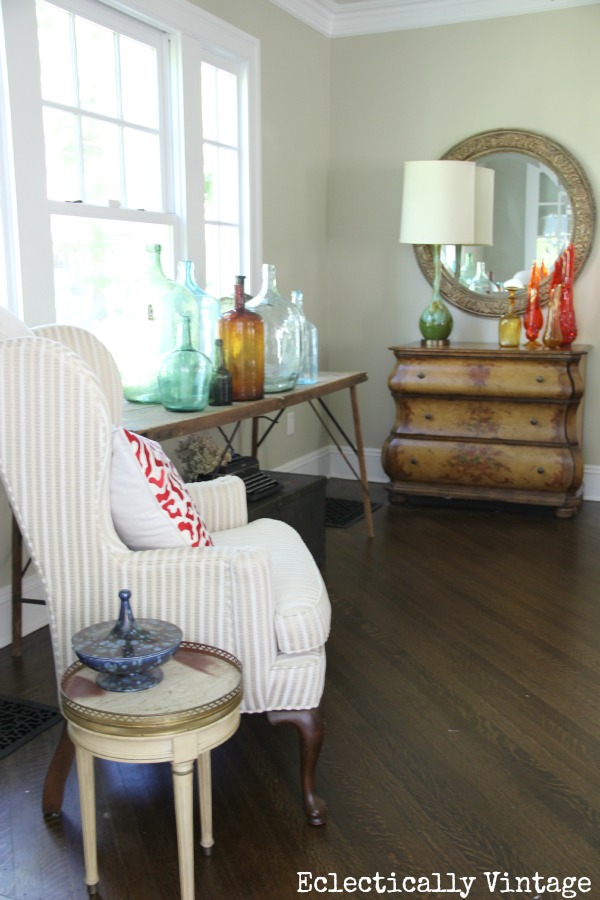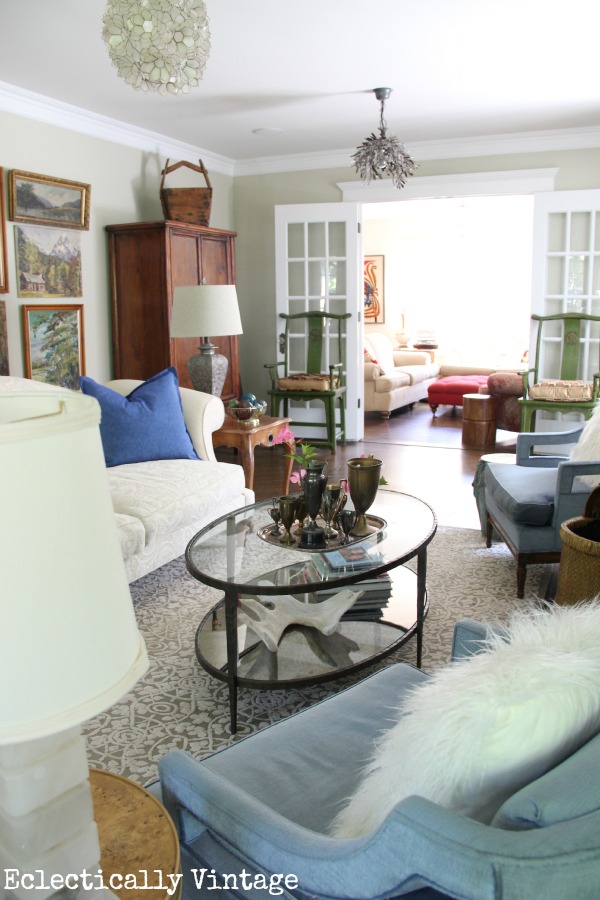 Flea market vintage landscapes form a quirky gallery wall.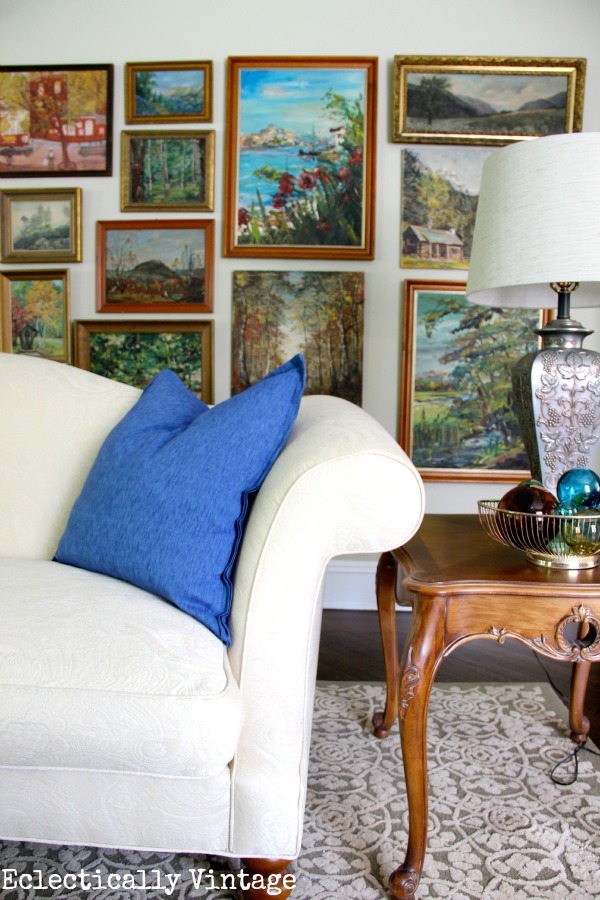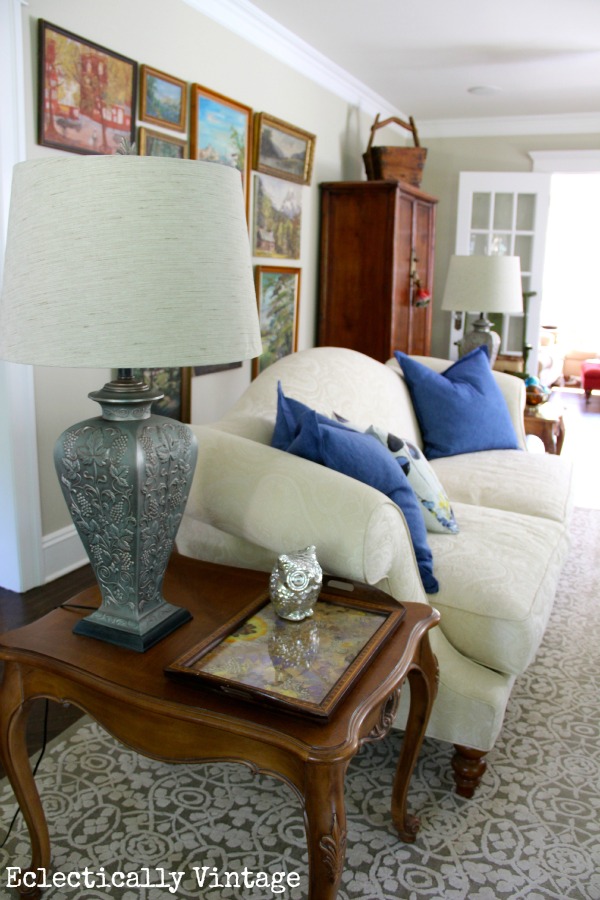 The hunt for a mid century sofa continues.  I'll just have to keep hitting those estate sales.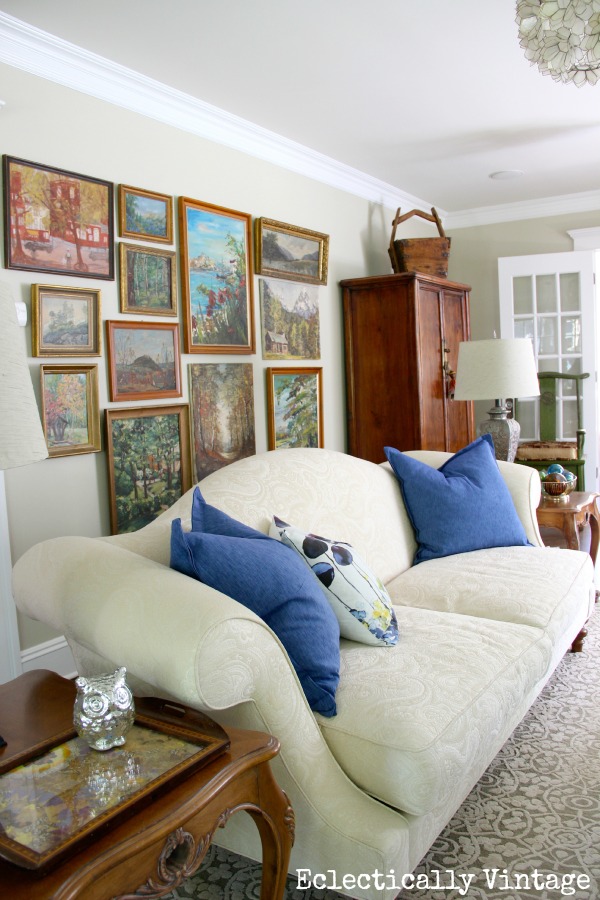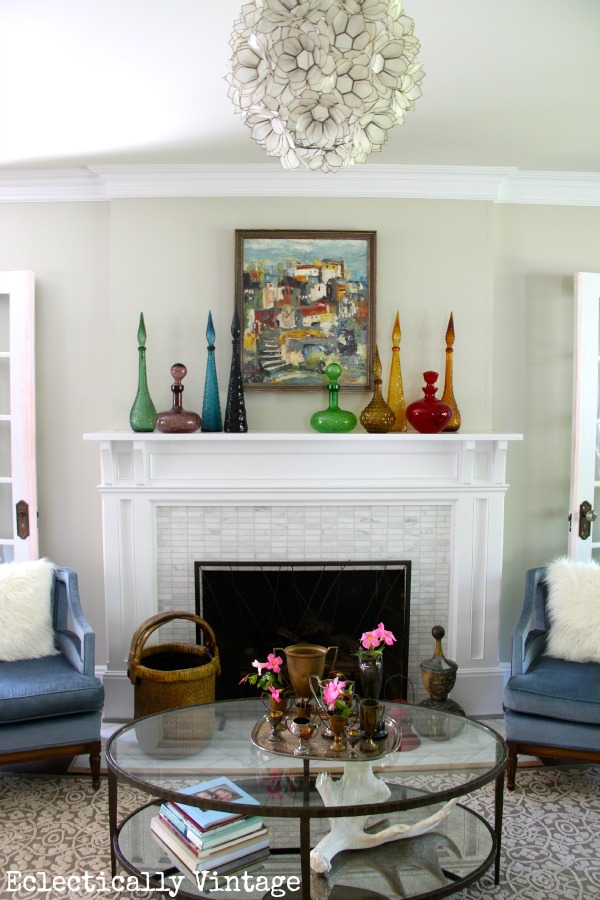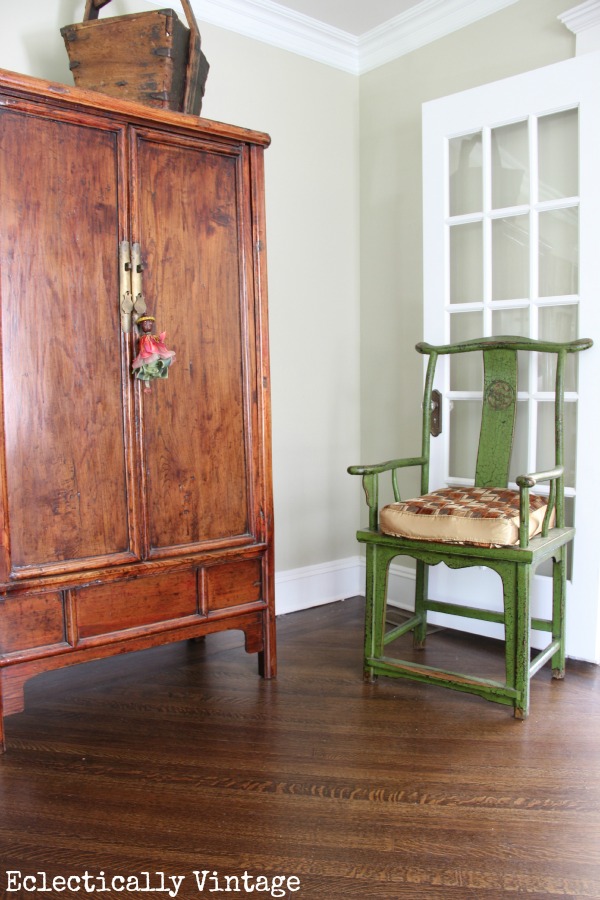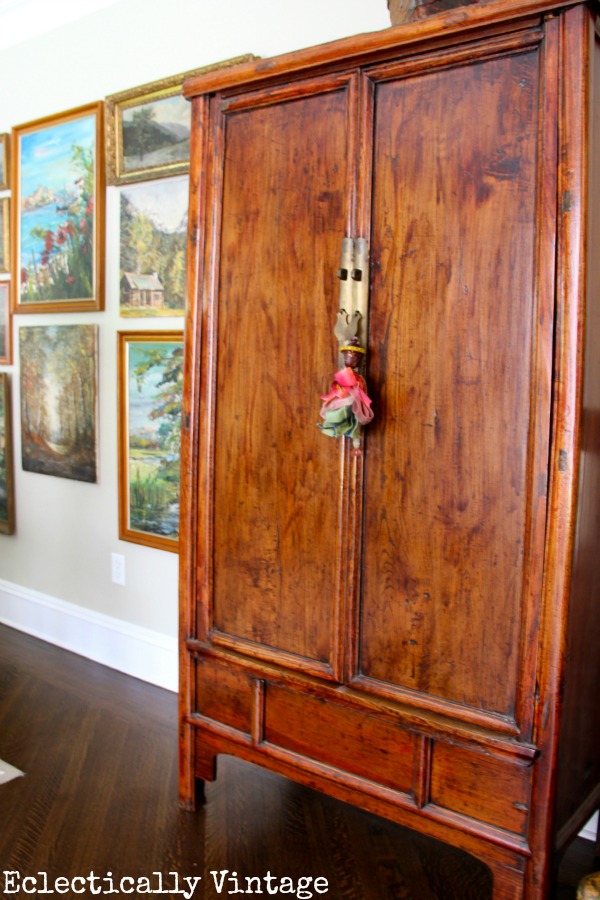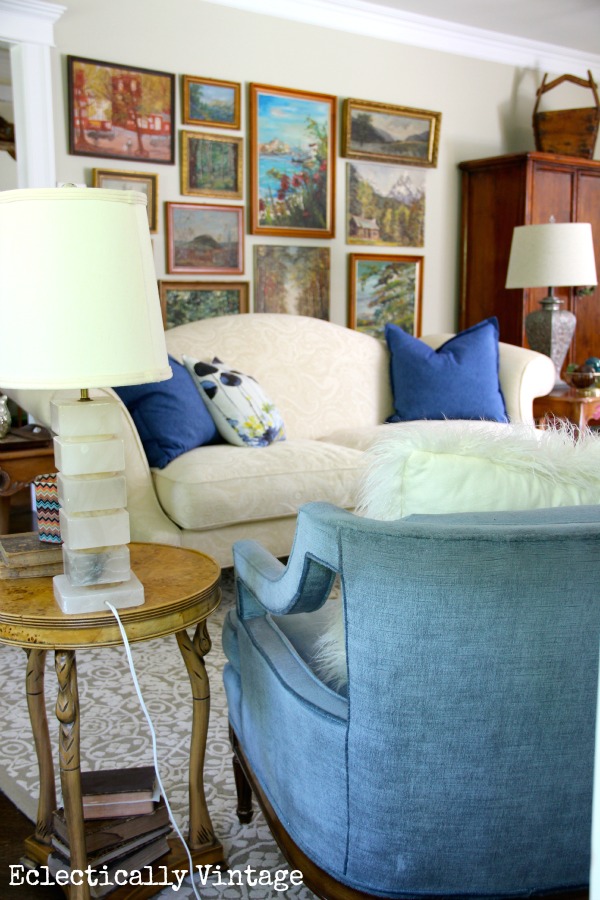 See Style 2 and Style 3 of this room to compare and find your favorite look!
Don't forget to check out the other rooms in My House Tour here.
Tomorrow – a whole new look in this One Room, Three Ways challenge – and the next day, I'll show you the third look!
Then, on Friday June 28, come back to share your own room makeovers here (link here – be seen on all 7 blogs).
Visit these fabulously creative gals – and see how they put their spin on creating new looks for their rooms.