One Room, Three Ways – Living Room Style 2
See this one room three ways. Get three completely different looks for your home by rearranging furniture and accessories.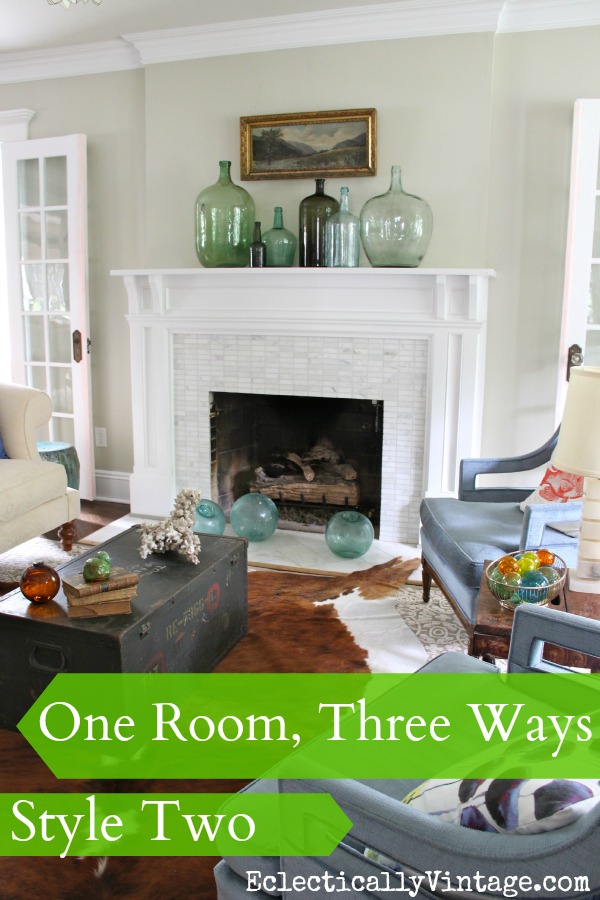 See all three looks by clicking on the links below …
Style 2 in the One Room, Three Ways challenge gave me quite a workout.
Every single thing was moved, changed or updated – except the armoire (I didn't feel like budging that heavy beast).
Sure beats going to the gym.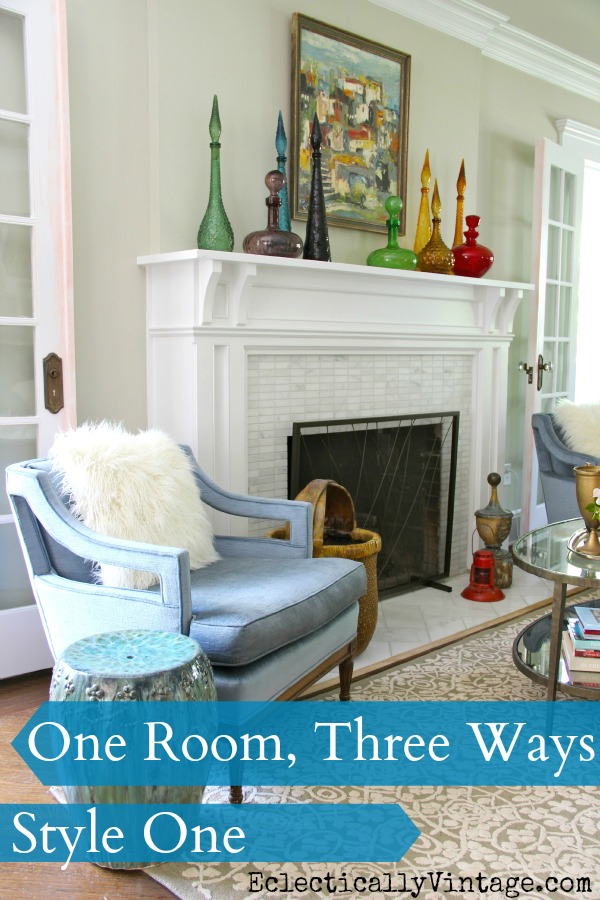 Here's what I did to completely transform my living room:
1) Moved demijohn collection that was in front of window onto mantel and chose one painting from my landscape gallery wall
2) Vintage WWII trunk that my mom-in-law's neighbor gave her years ago is now my coffee table
3) Removed the fireplace screen – it's summer after all!
4) Layered cowhide rug from my foyer over existing rug
5) Added a few big glass fishing buoys to the hearth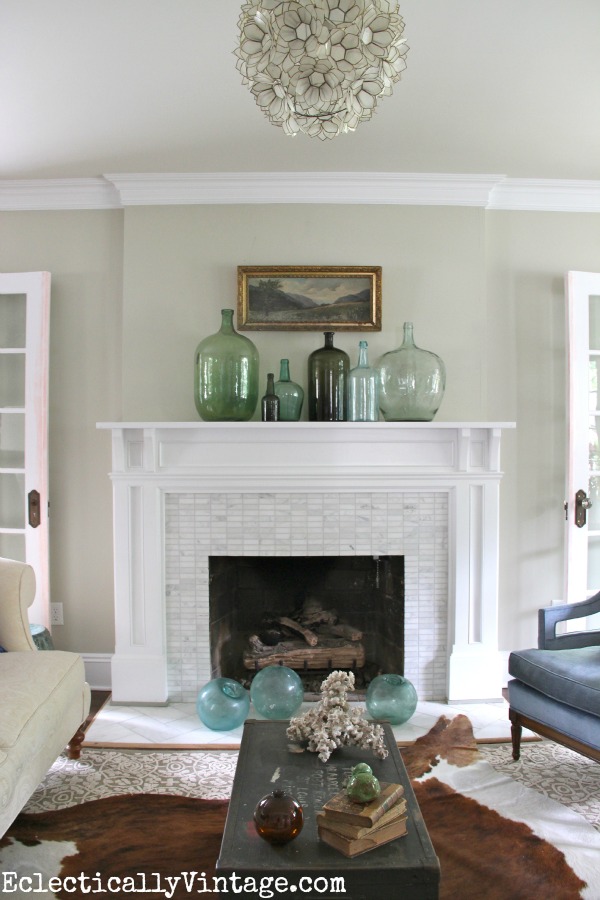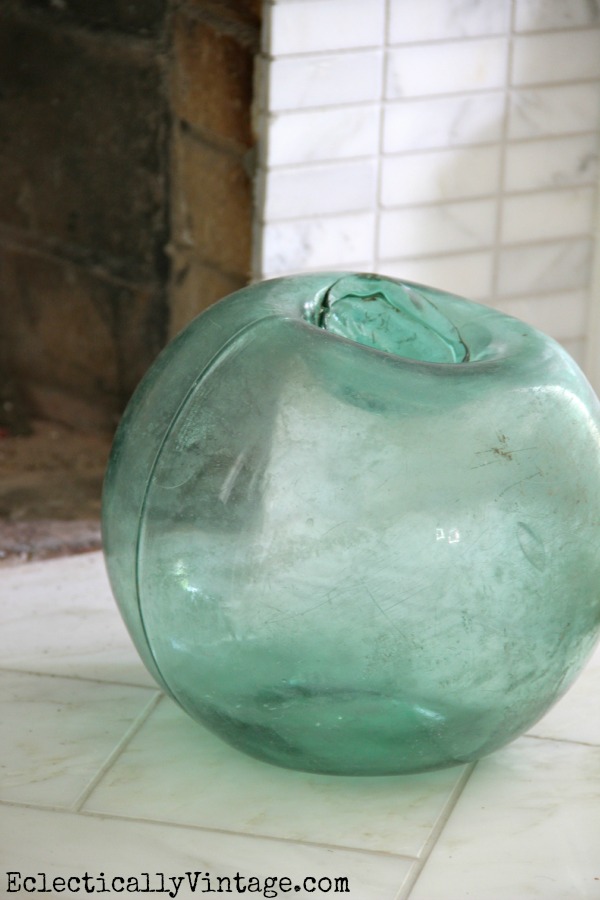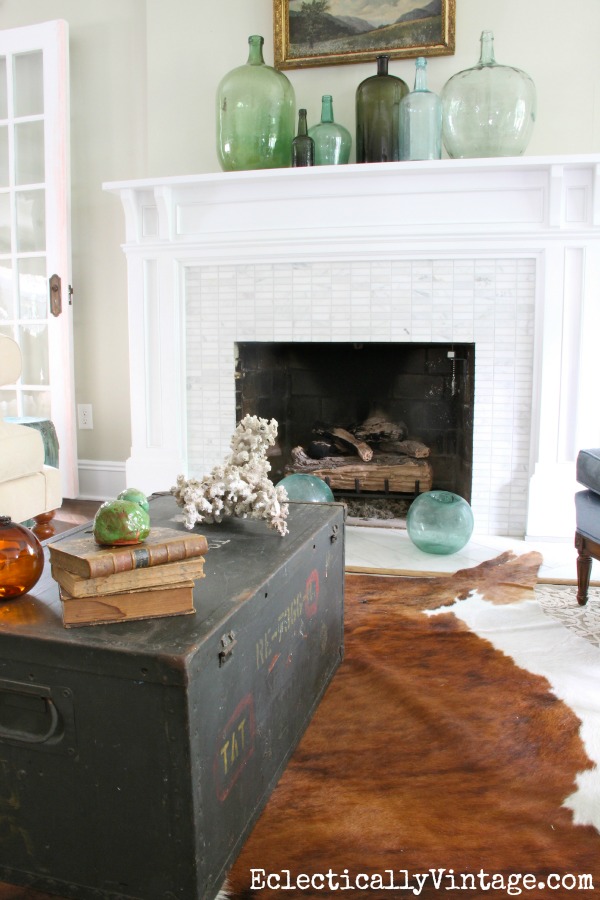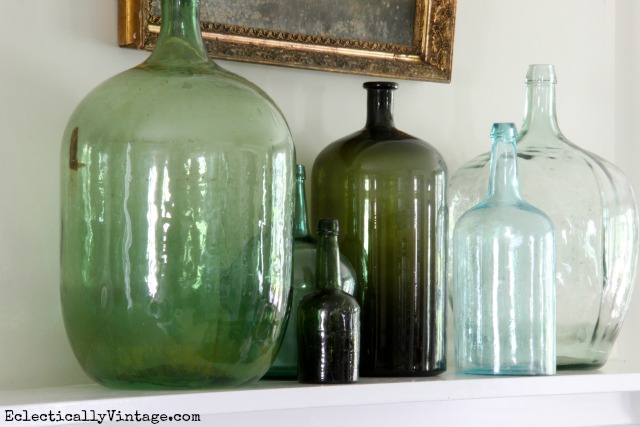 6) Moved sofa that faced fireplace so that it's now perpendicular to fireplace
7) Moved two blue chairs that flanked the fireplace so they now face the sofa
8) Small swirled wood table that was in my bedroom is now a side table and added a bowl of small fishing buoys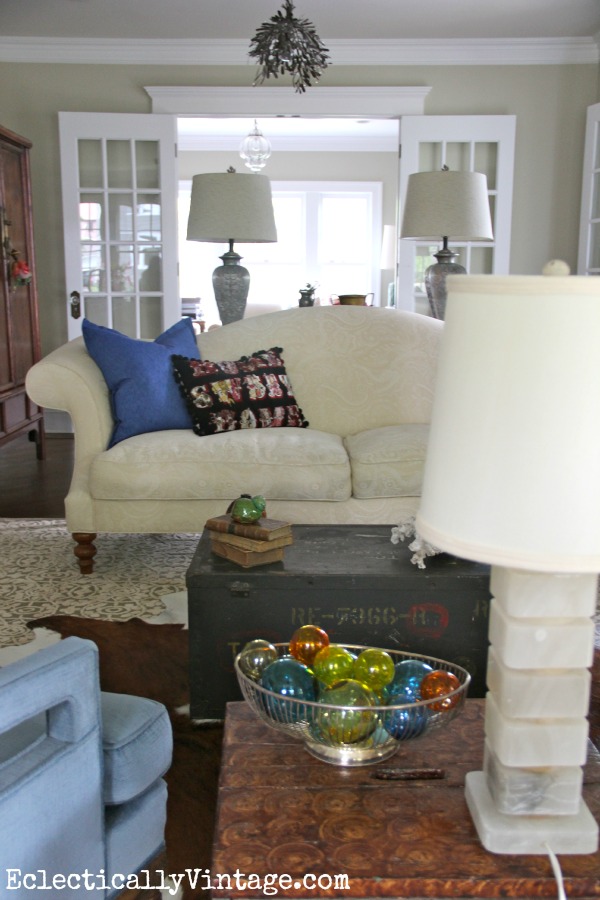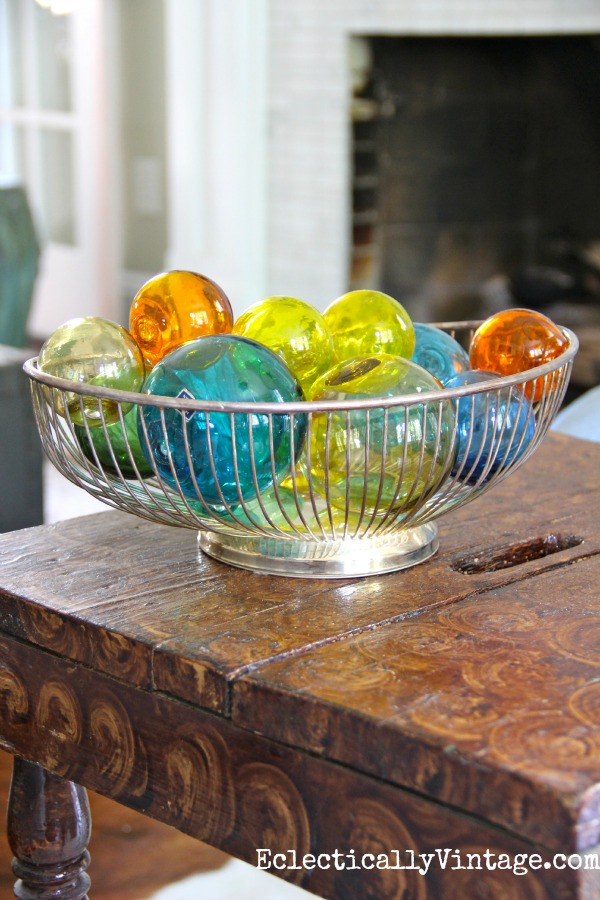 9) Giant chunk of coral moved from my bathroom onto trunk
10) Moved antique wallpaper pasting table from front window to behind sofa
11) Topped table with lamps that flanked sofa and put the basket that was on the fireplace hearth underneath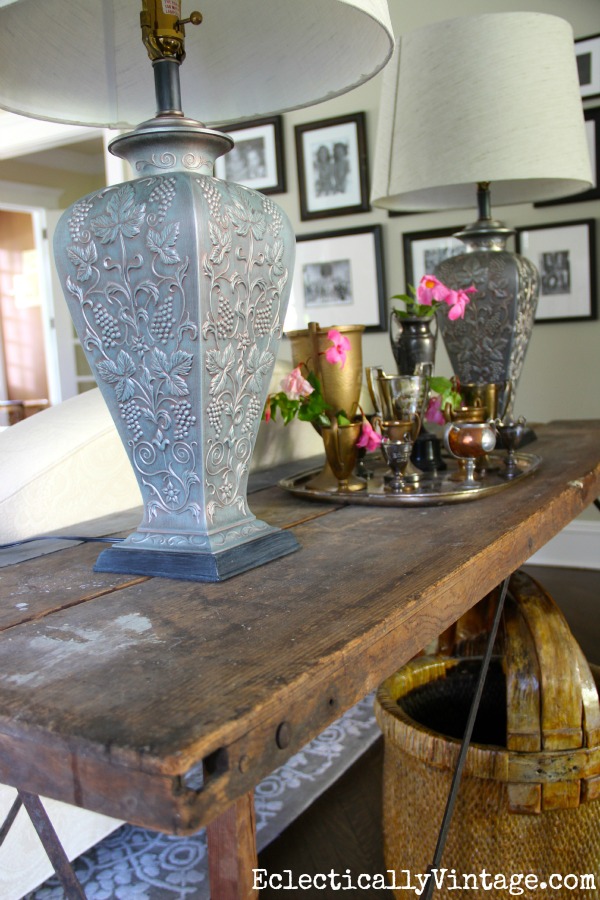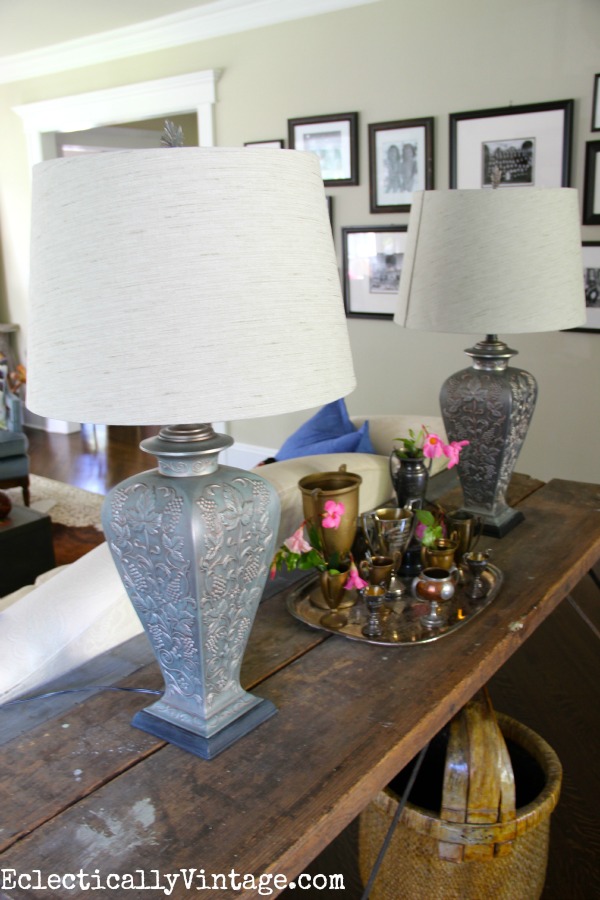 12) Replaced vintage landscape gallery wall with family picture wall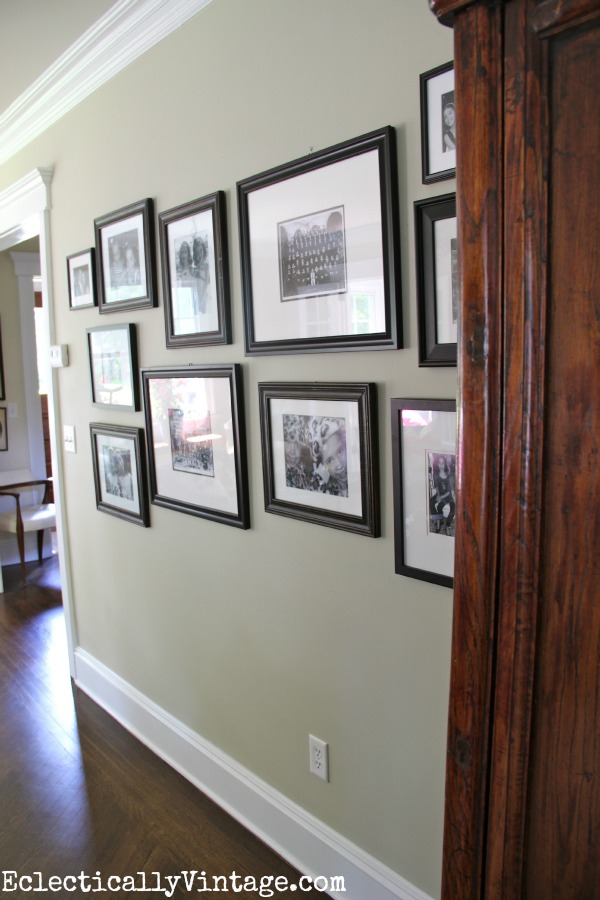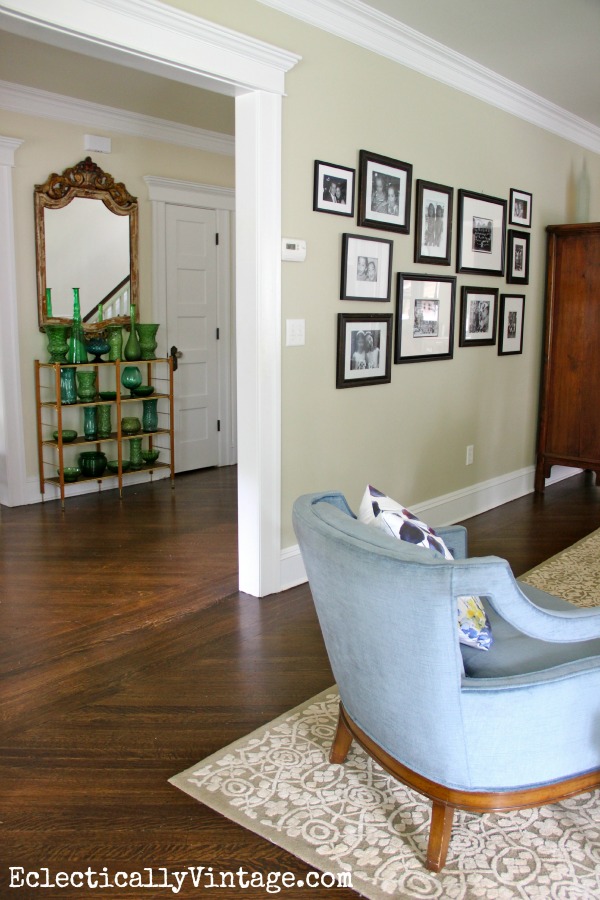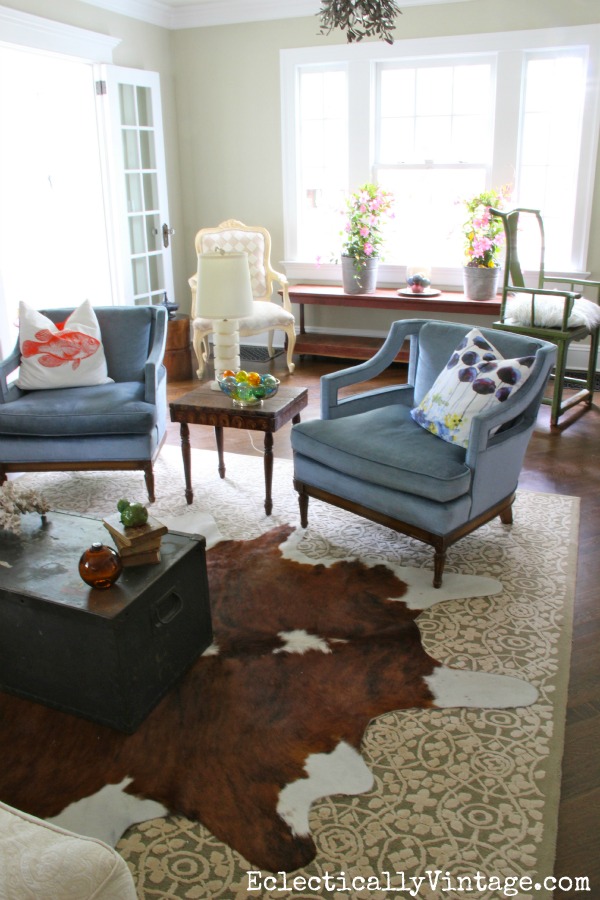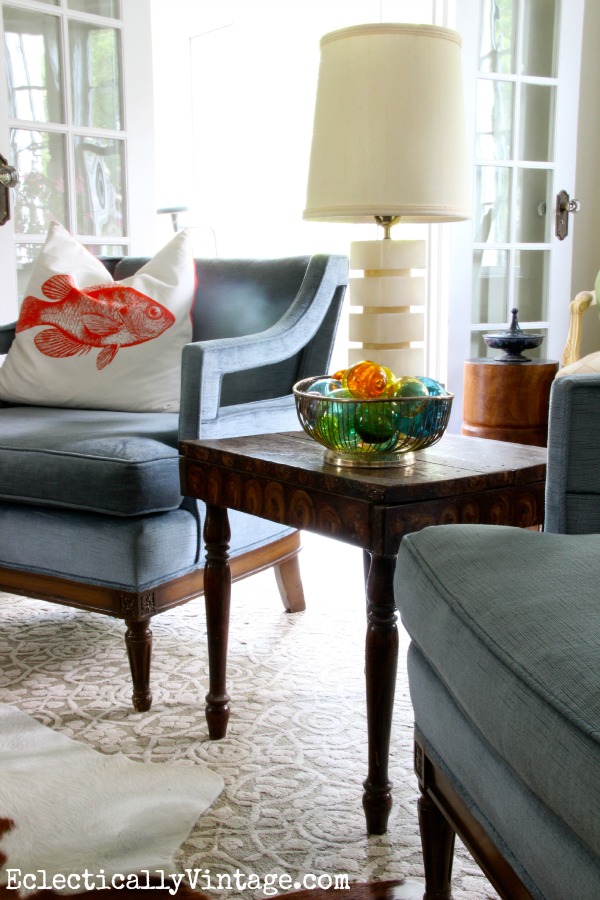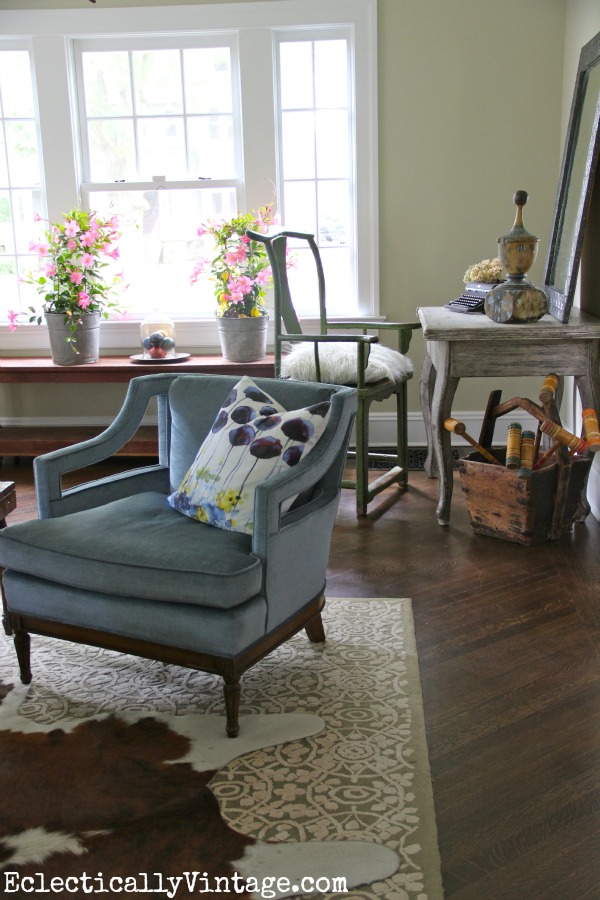 13) Moved old bench on casters from my dining room to front window
14) Grabbed two galvanized buckets of mandevilla from my patio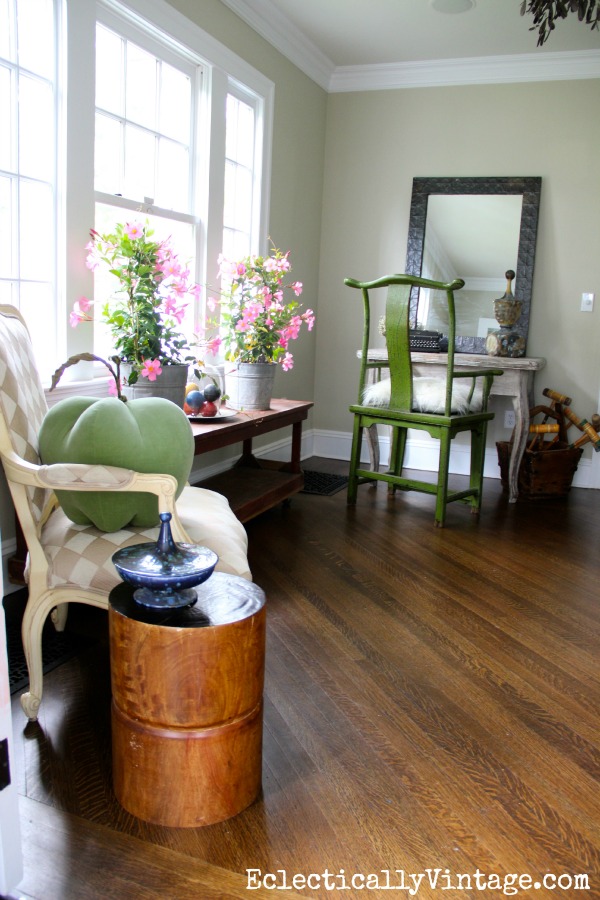 15) Moved chair from guest room and small wood stool from my family room into the corner where a large wingback chair sat
16) An apple a day – pillow that is – keeps me happy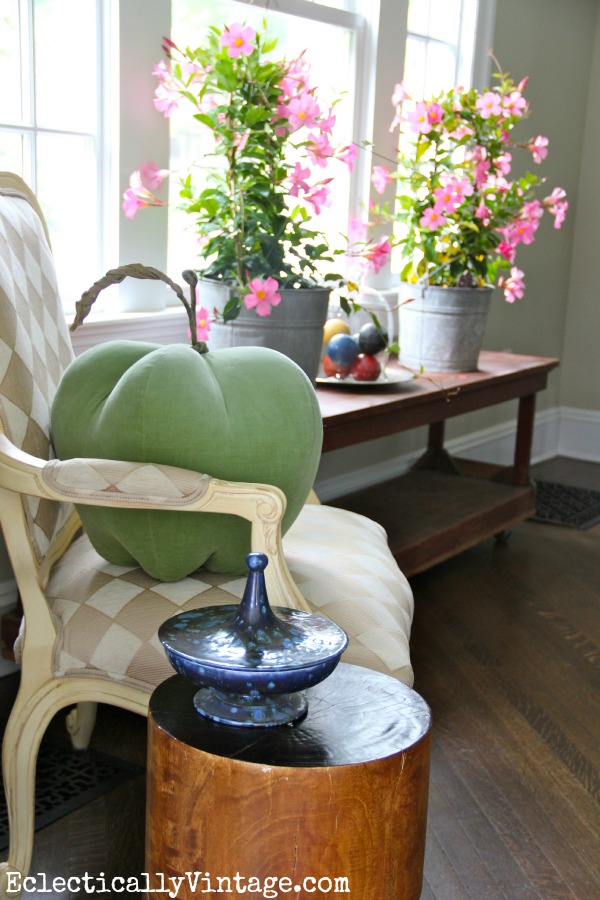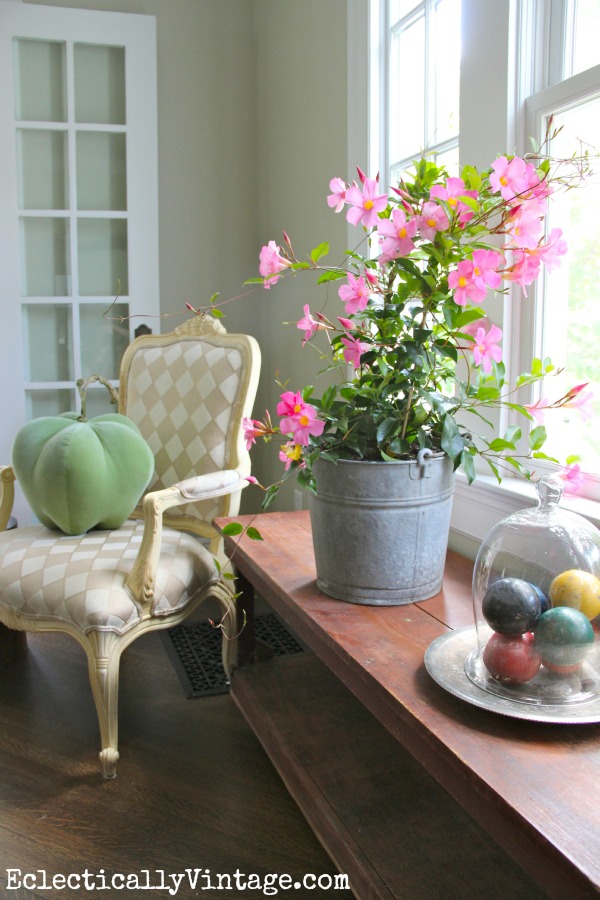 17) Added a collection of vintage croquet balls that were in my garage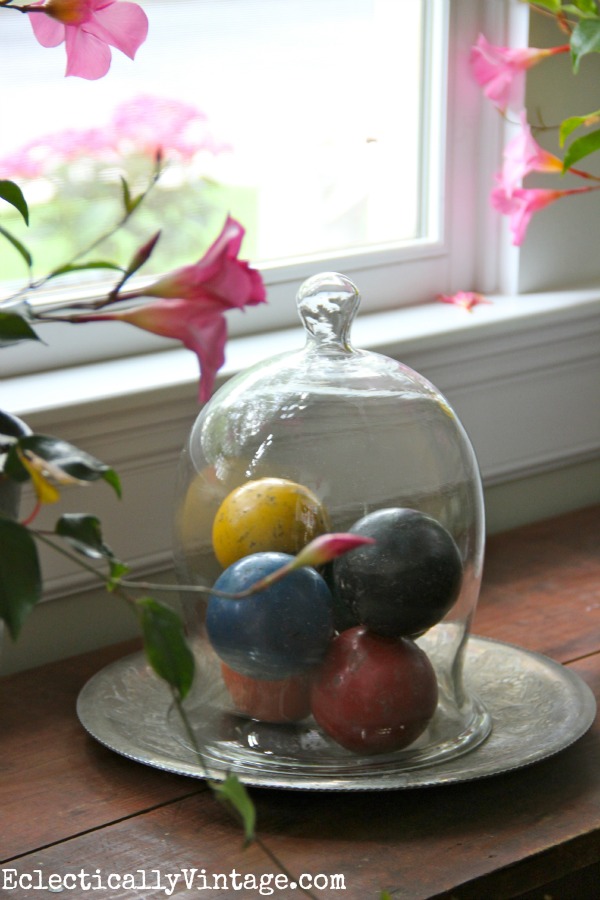 18) Moved desk from my sunroom and put it where bombe chest was
19) Replaced round, gold mirror with ceiling tin mirror
20) Used green chair that was on other side of room as a desk chair – topped with a furry pillow
21) Moved wooden basket from top of armoire and filled it with old croquet mallets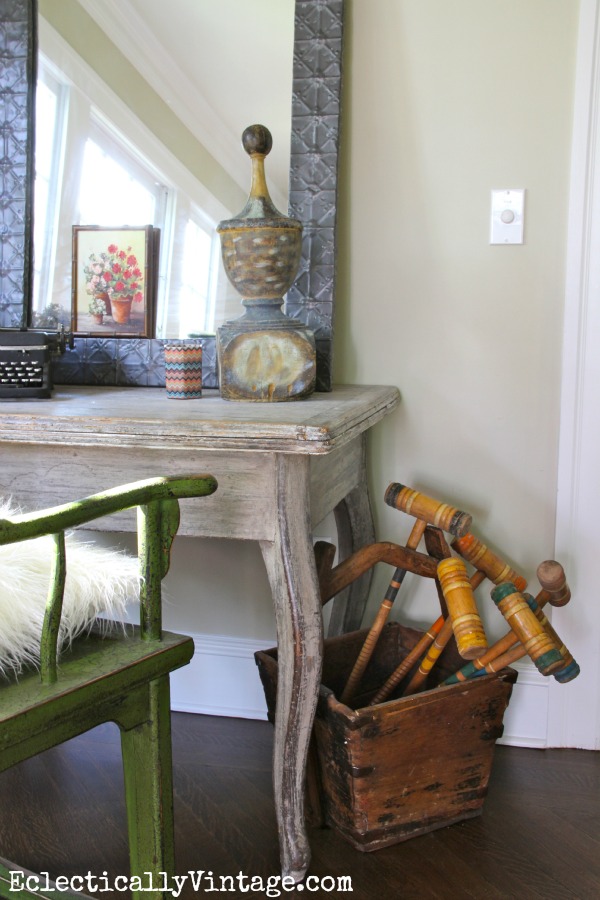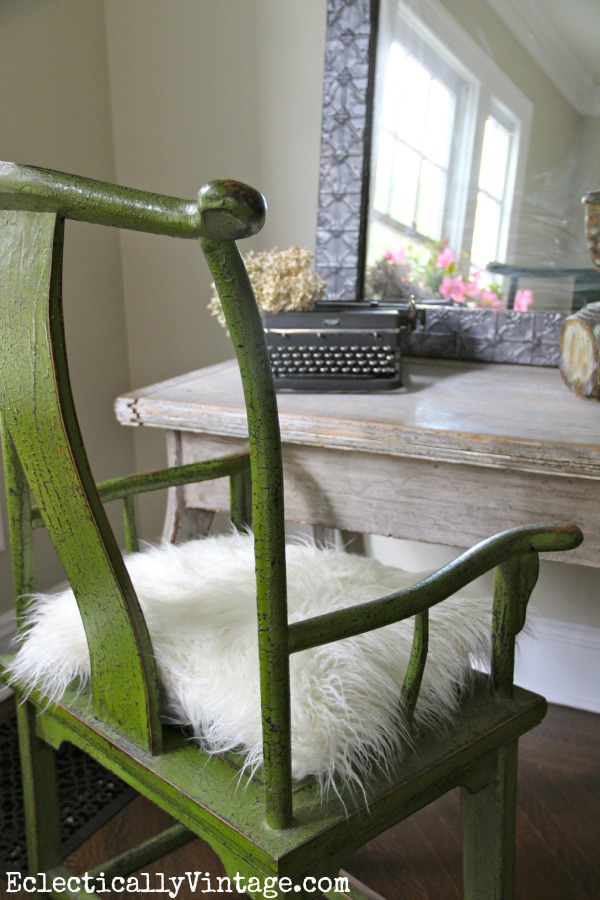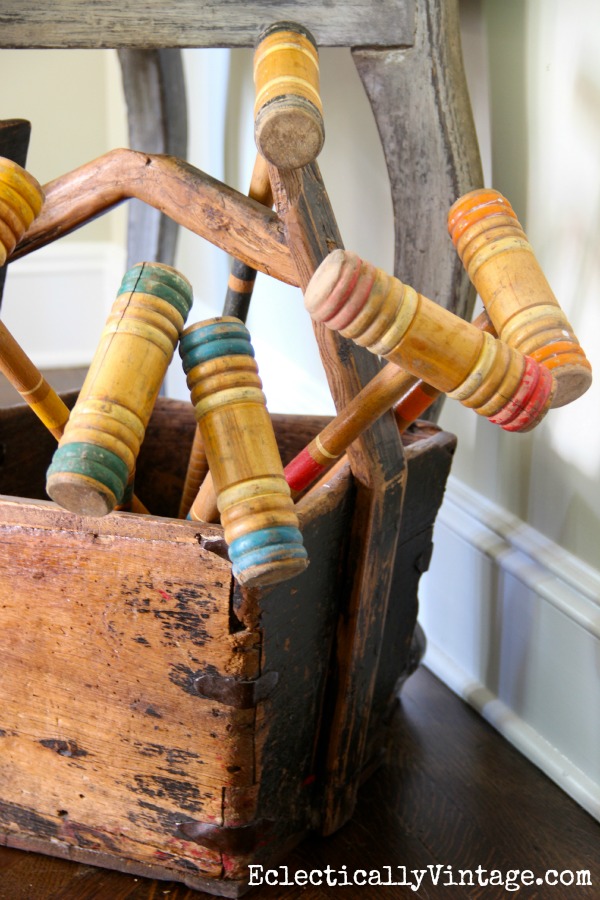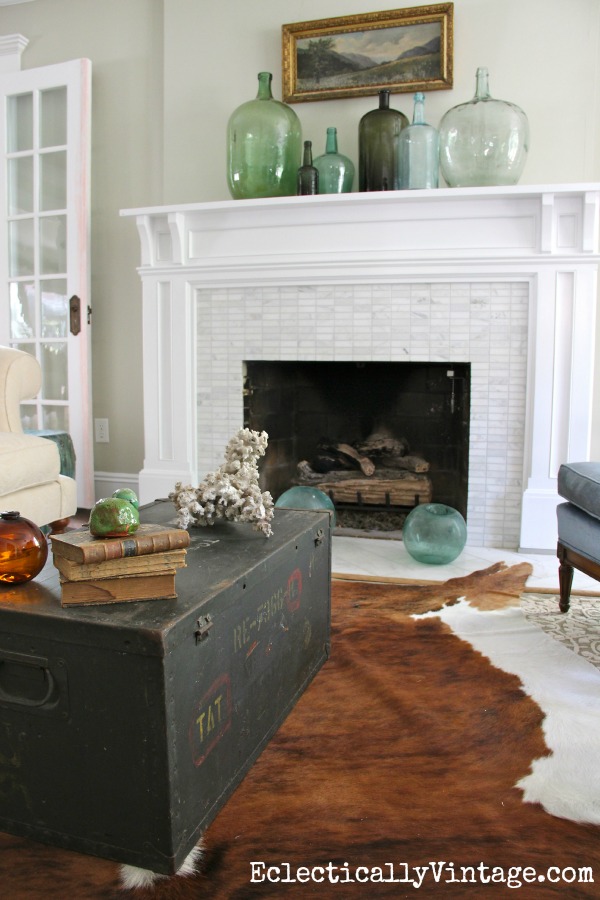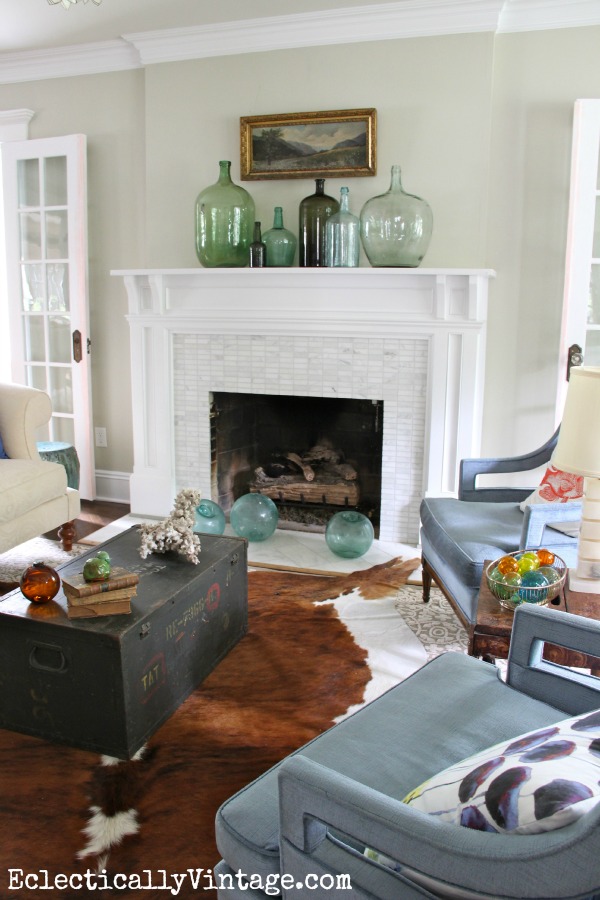 Whew, I need a nap!
I LOVE this new furniture arrangement and am so glad I switched thing up.
Don't forget to see Style 1 and Style 3 of this room.
And check out the other rooms in My House Tour here.