One Room, Three Ways – Living Room Style 3
See the same room decorated and styled three completely different ways! Get creative decorating ideas for your own home.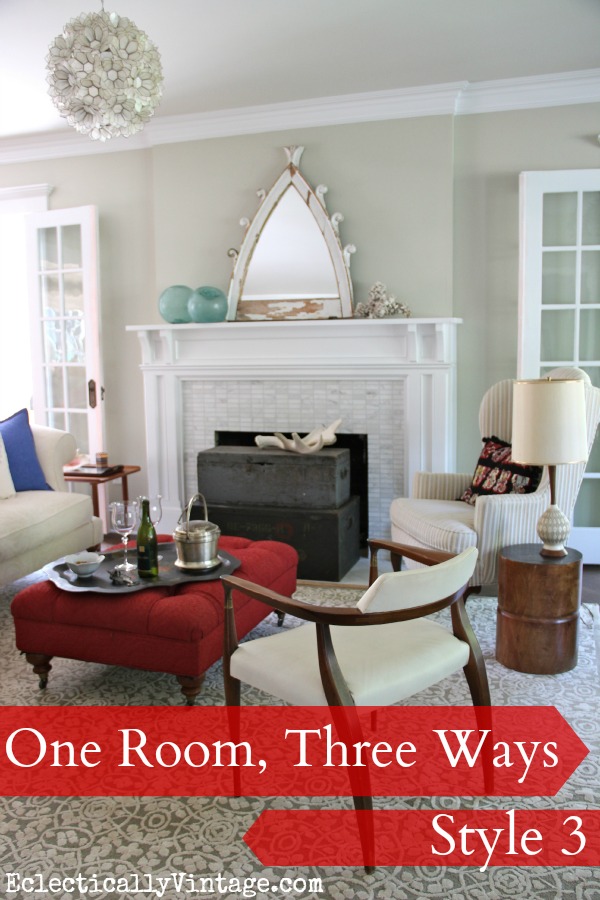 Whew – I relaxed at the beach yesterday since I was needing a break from moving furniture!
Here's Style 3 in the One Room, Three Ways challenge
Click here to see my entire Style 1 living room.
Click here to see my entire Style 2 living room.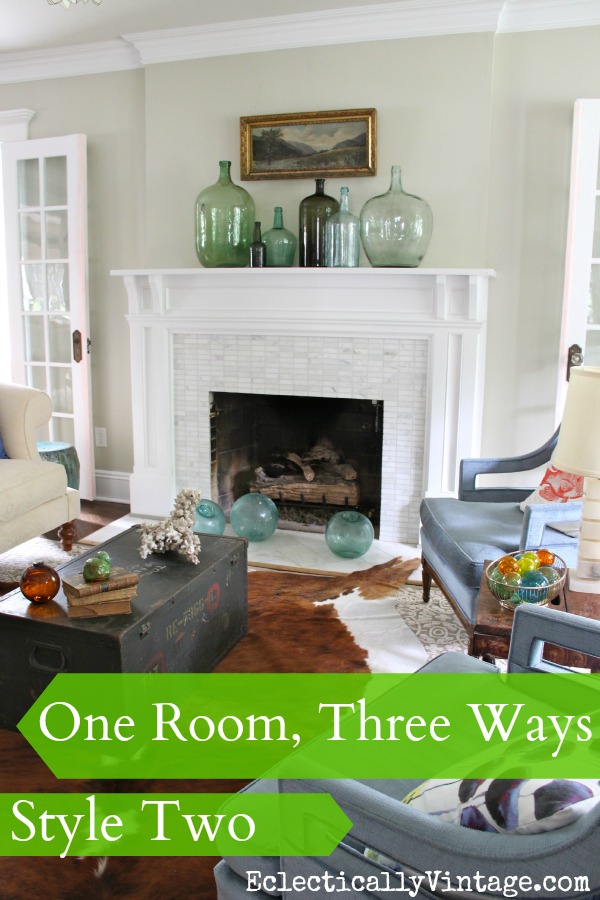 The Updates:
1) Replaced mantel with mirror from my guest room and added a couple of the glass fishing buoys and moved the coral from the coffee table
2) Moved trunk, that was used as a coffee table, in front of fireplace and stacked an old wooden box from my porch with an antler on top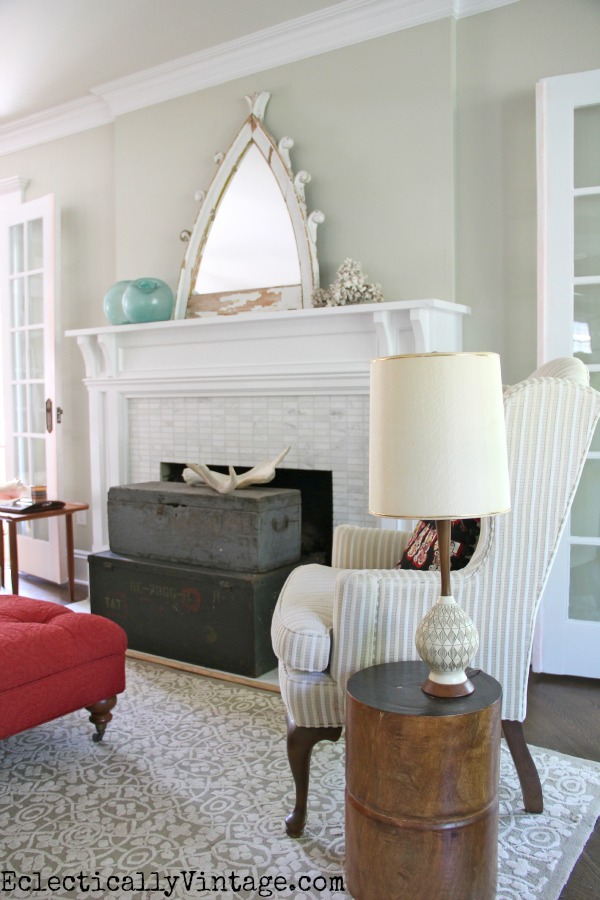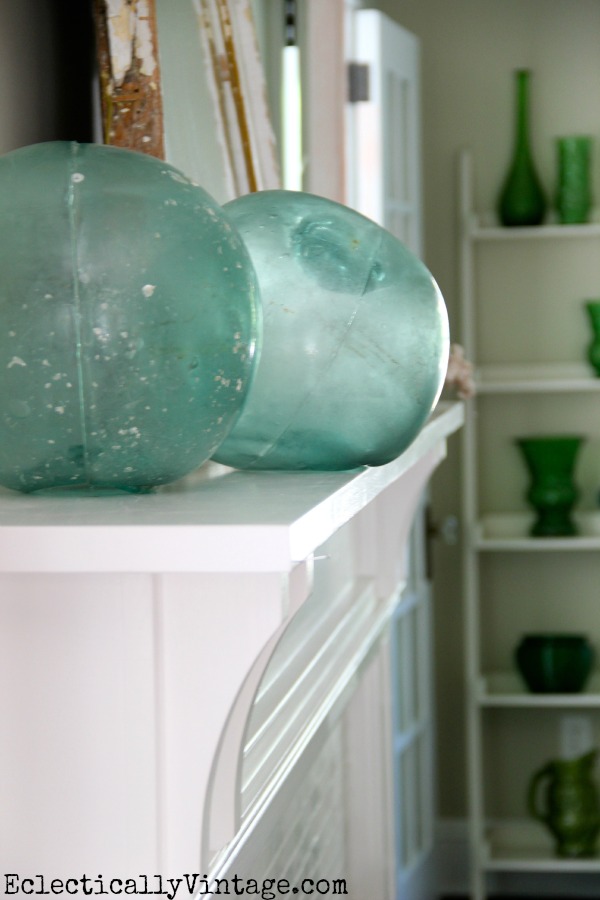 3) Moved red ottoman from my family room – replacing the trunk (that's now in front of the fireplace)
4) Added a huge tray on the ottoman – perfect for cocktails!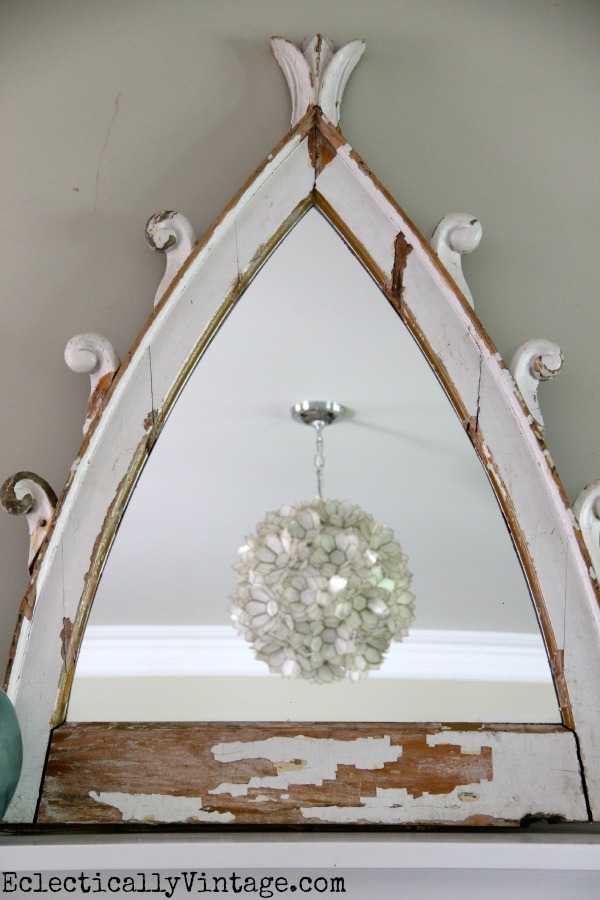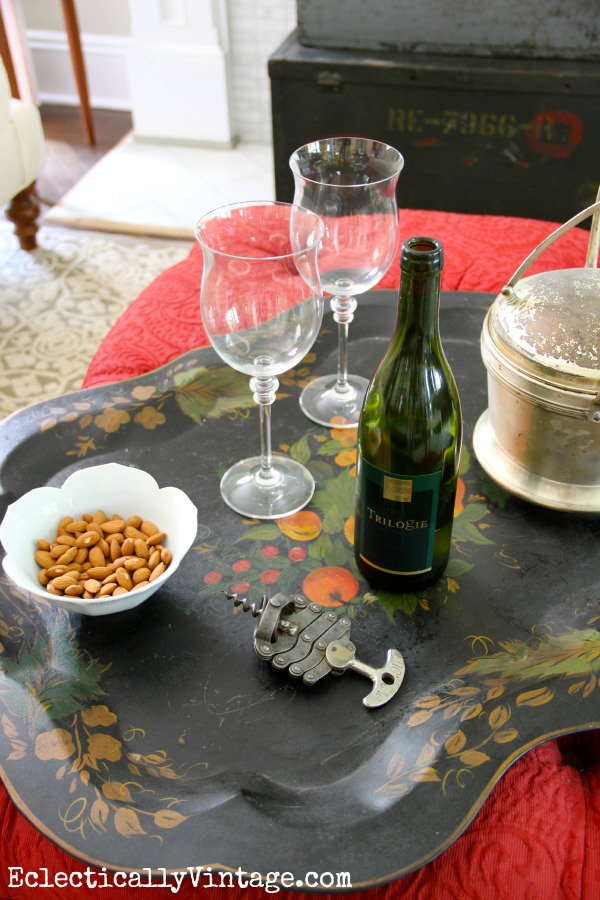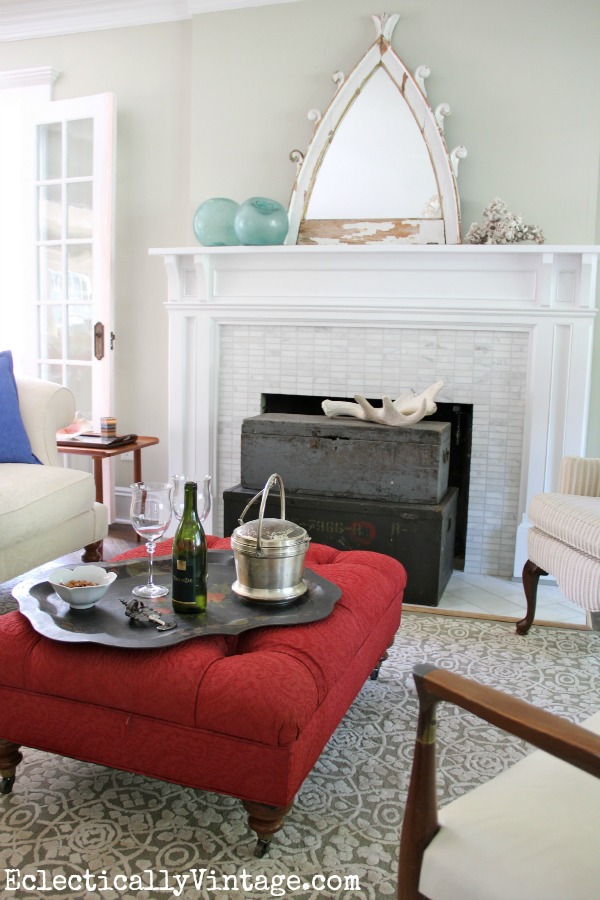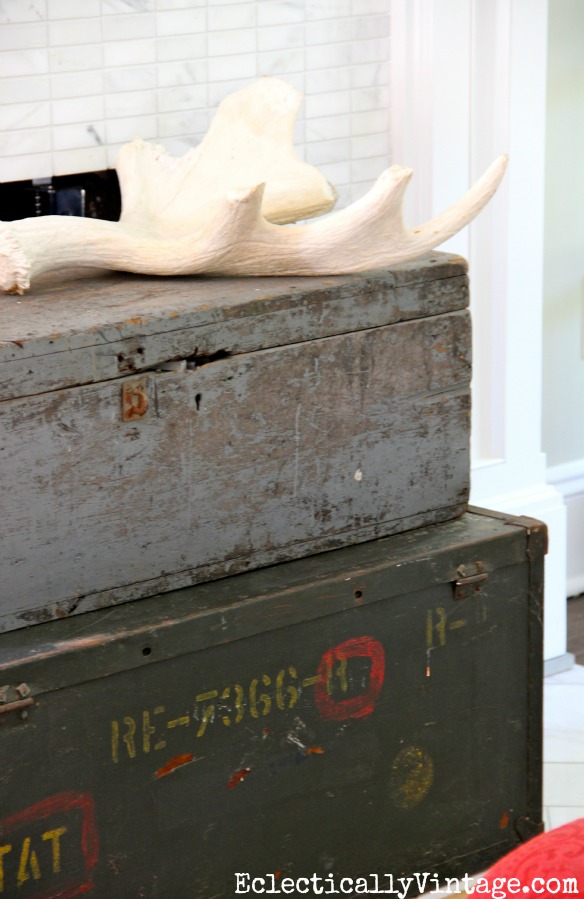 5) Kept sofa where it was but replaced blue chairs with a Danish modern chair and a wing back chair
6) Removed the cowhide rug that was layered over existing rug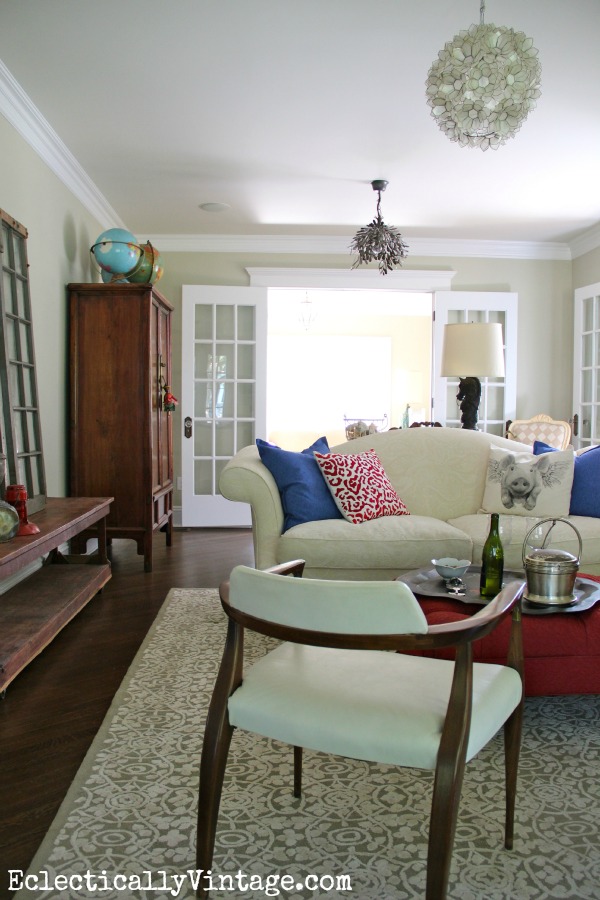 7) Fish pillow was replaced with a flying pig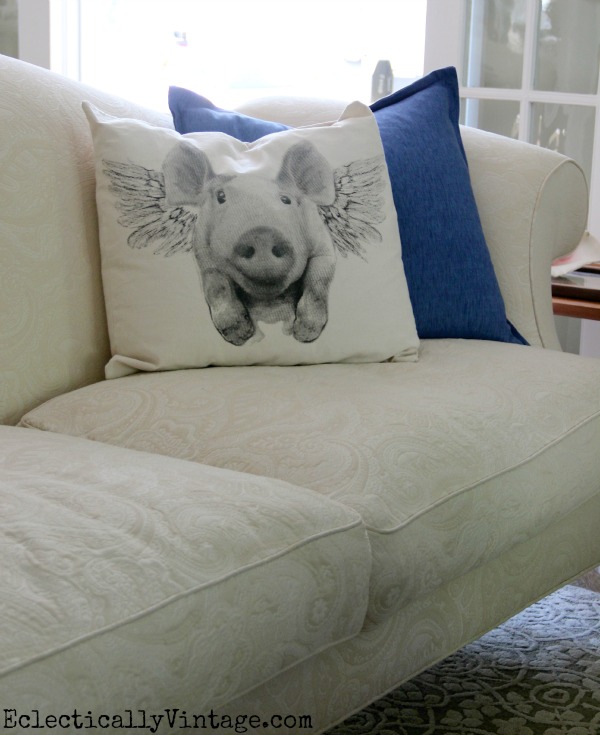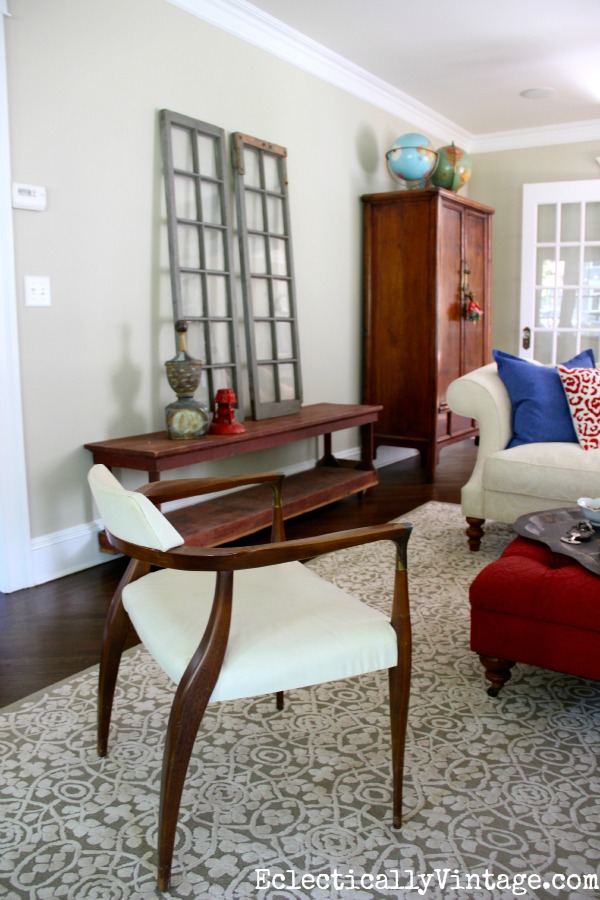 8) Moved rolling bench from in front of the window
9) Replaced family gallery wall with a couple of old windows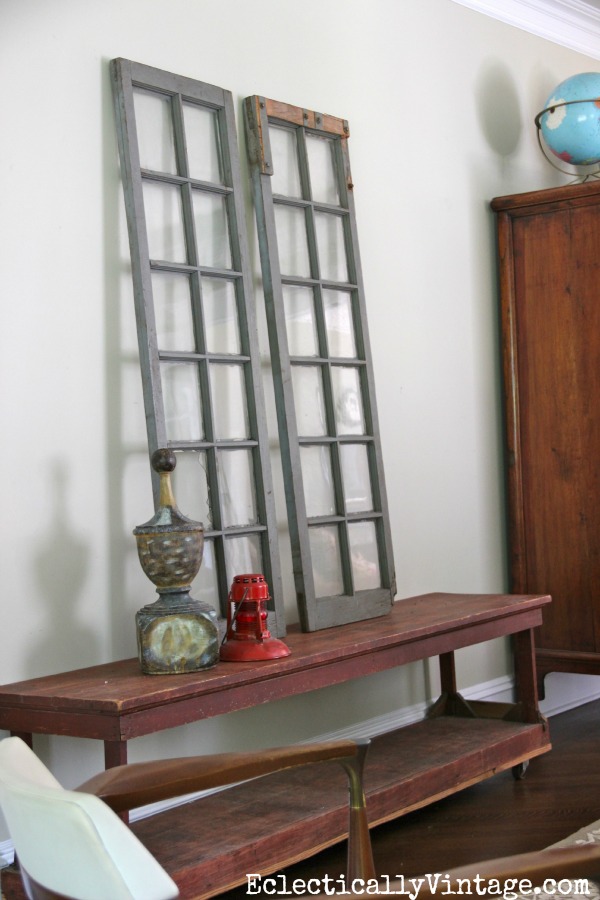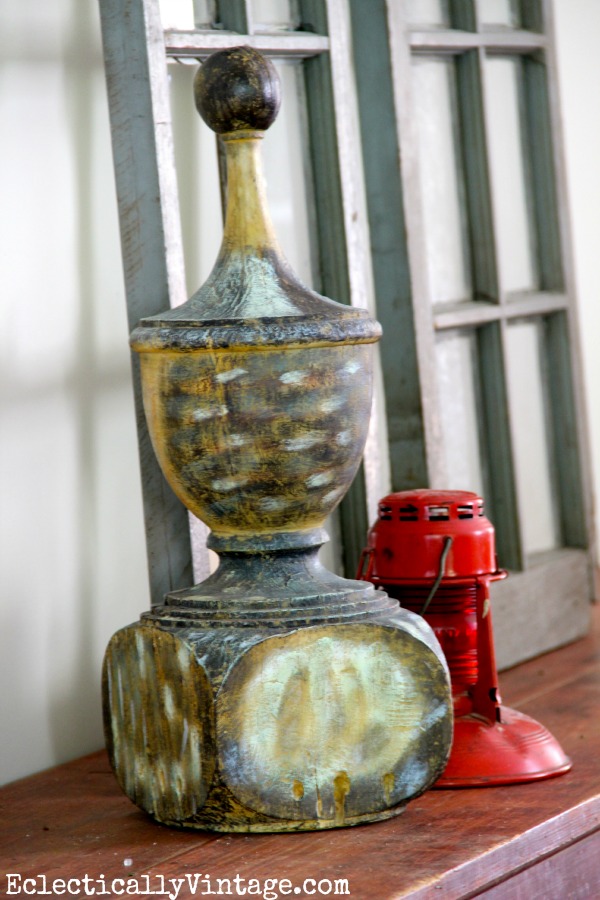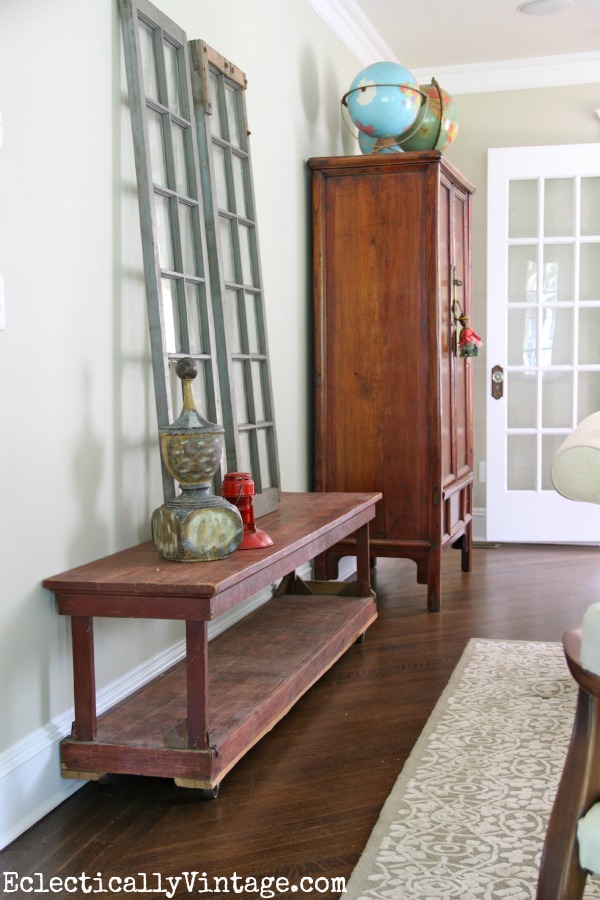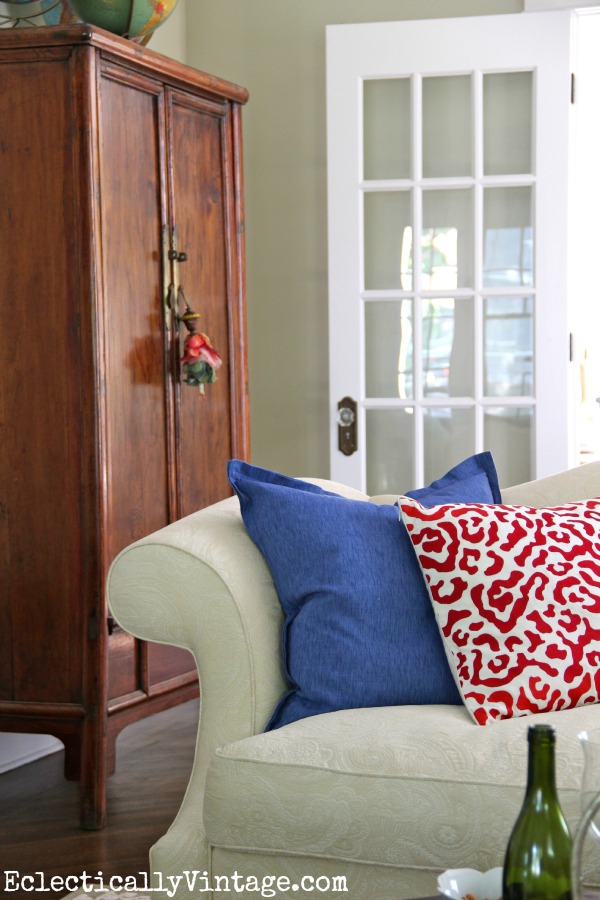 10) Moved desk that was near front window to behind sofa – where the antique wallpaper pasting table was
11) Added chair from my sunroom, a 50's horse lamp from my guest room, a basket of shells and basket of croquet mallets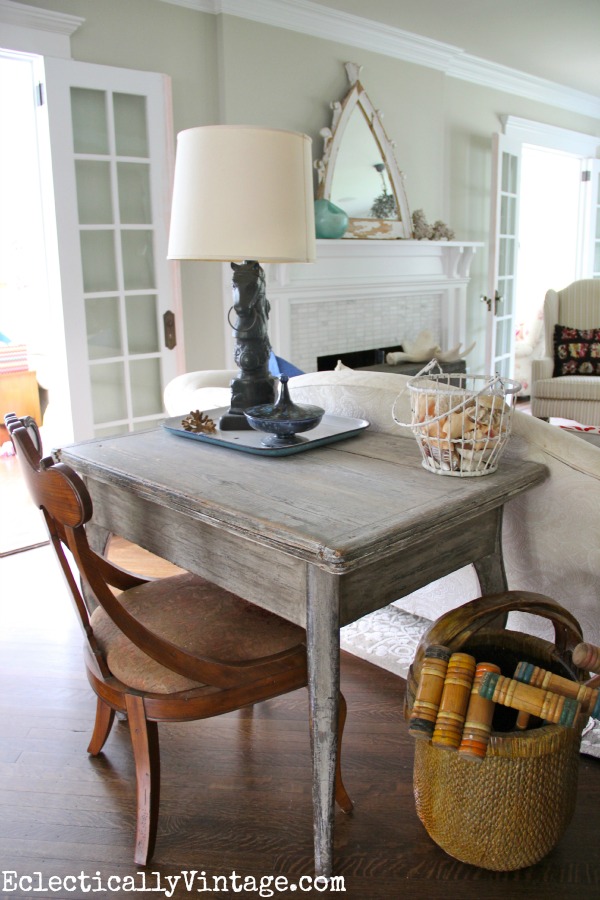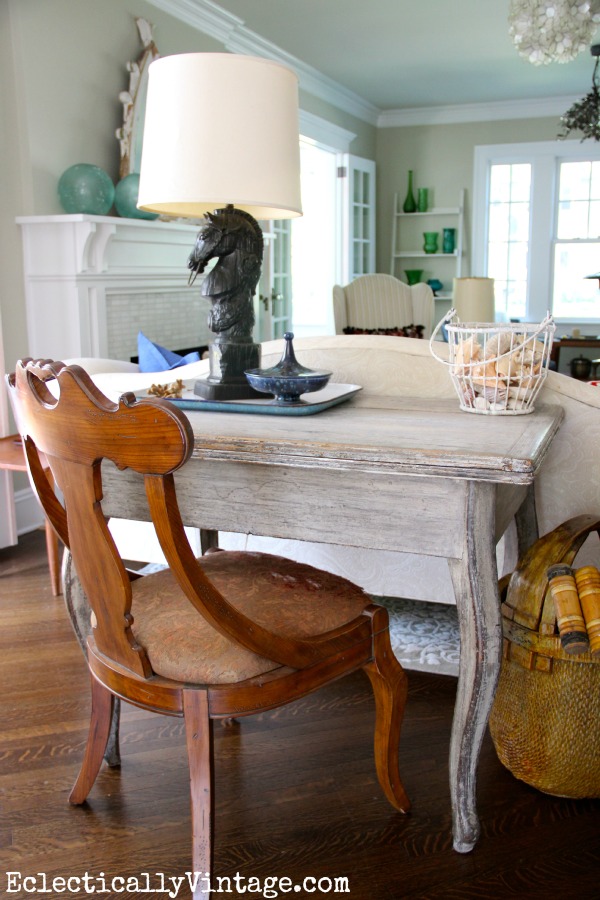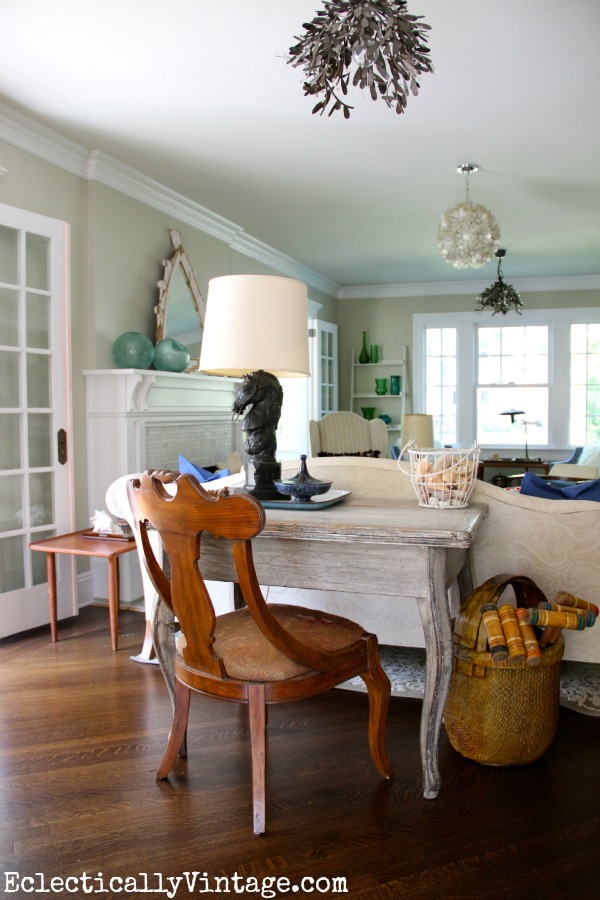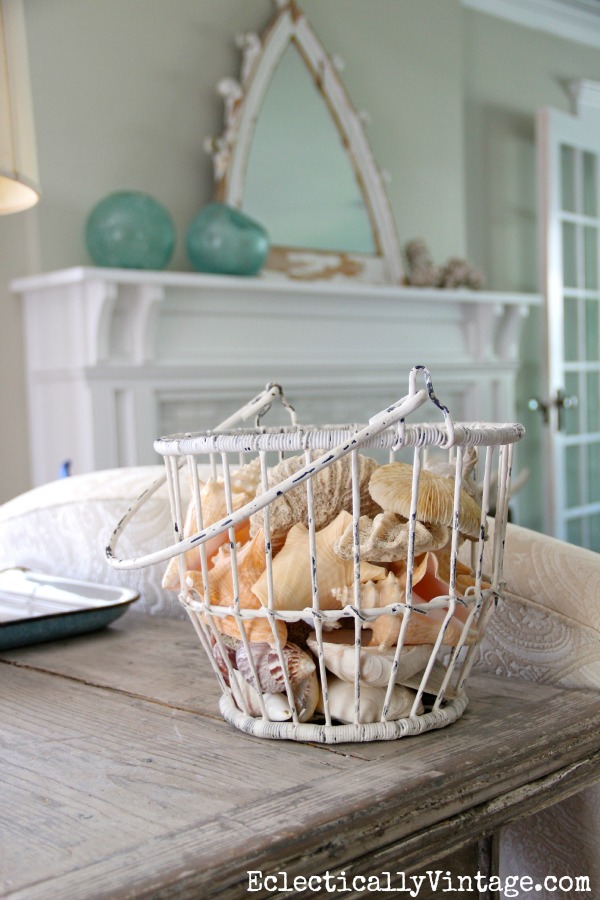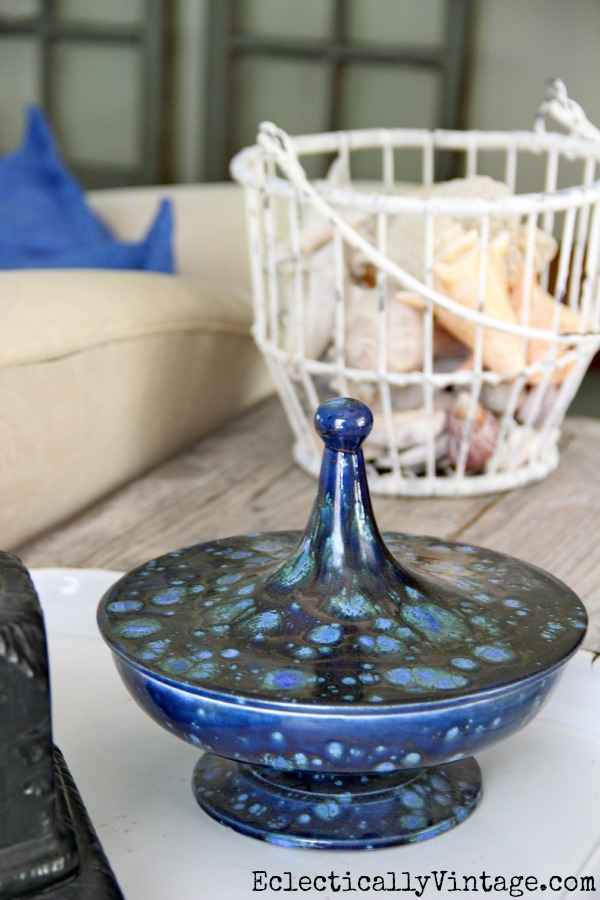 12) Put a few globes on the armoire – replacing the glass demijohns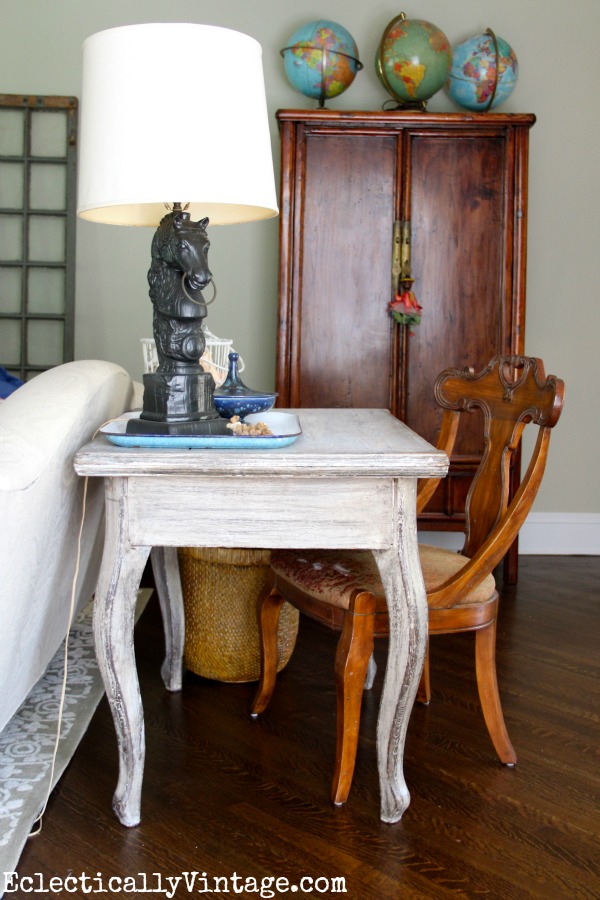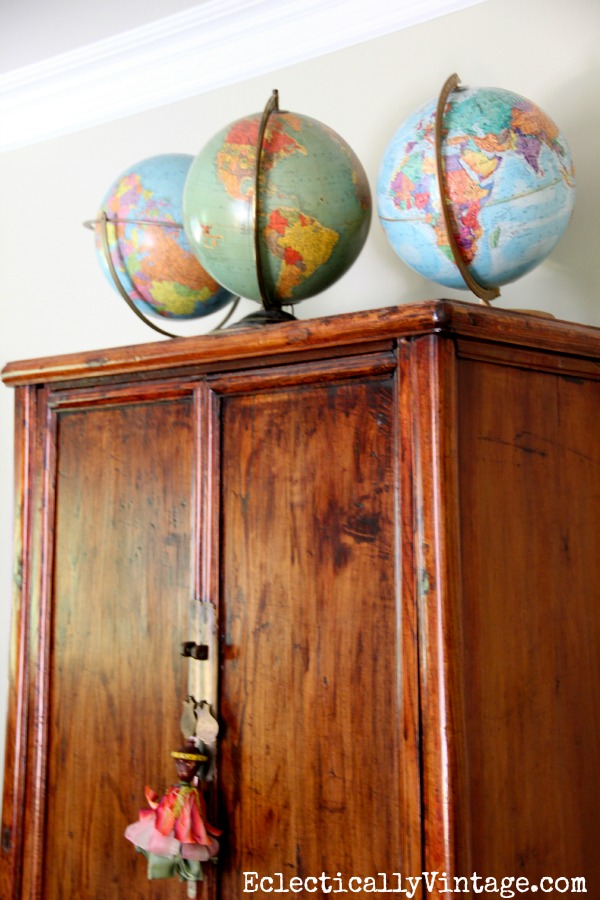 13) Moved chair from the front of the room to the back – behind the desk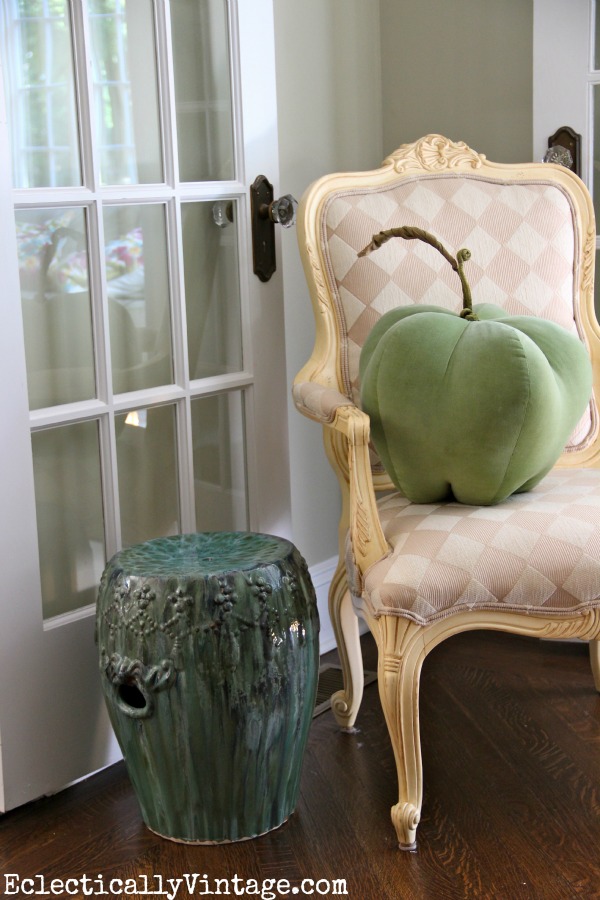 14) Moved two leaning shelves from my sunroom to the front wall
15) Added green glass collection from my foyer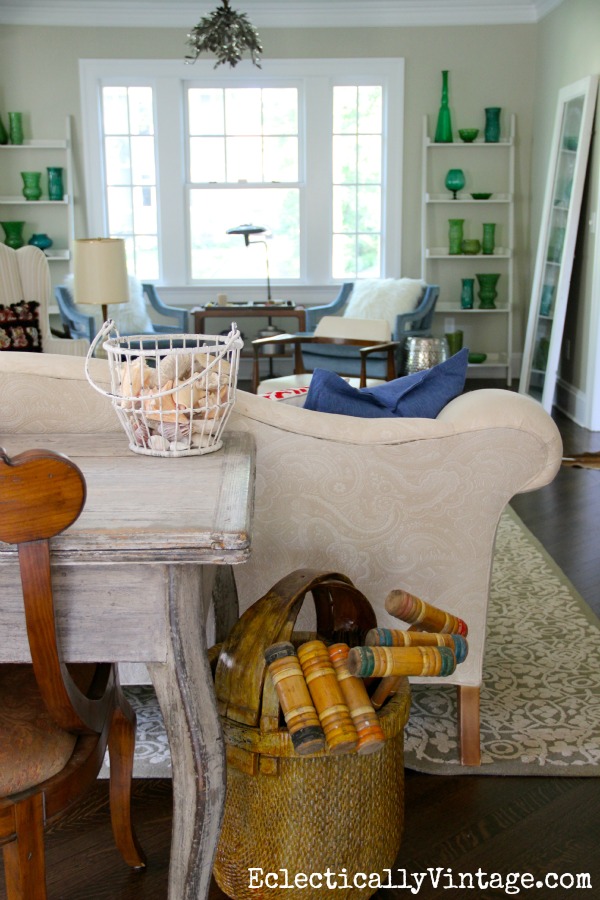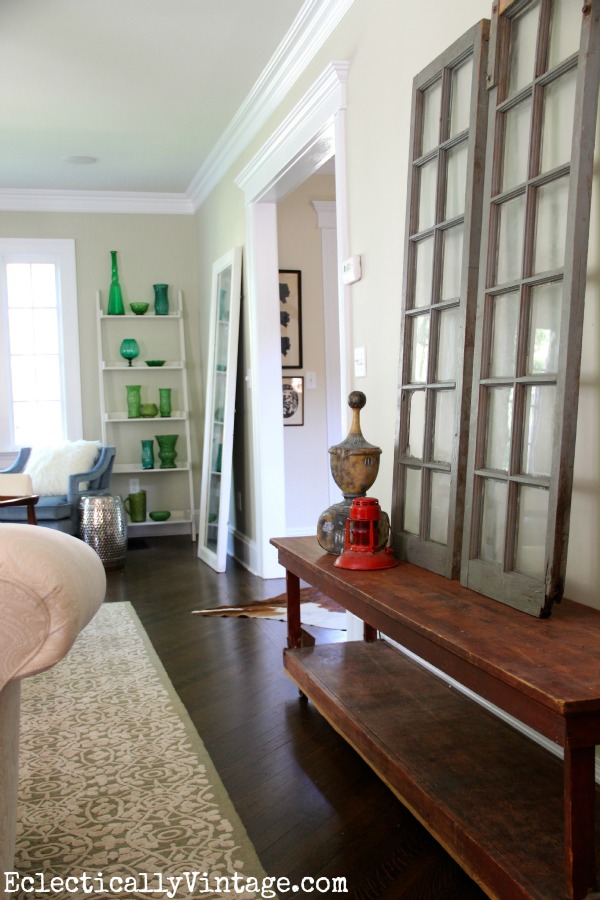 16) Moved two blue chairs from near the fireplace to in front of window
17) Added my $5 thrift shop danish modern bar cart as a game table – complete with an old backgammon set
18) Moved industrial light from sunroom between chairs
19) Added silver garden stool that was in my bathroom
20) Moved mirror from my master bedroom to the side wall – replacing the desk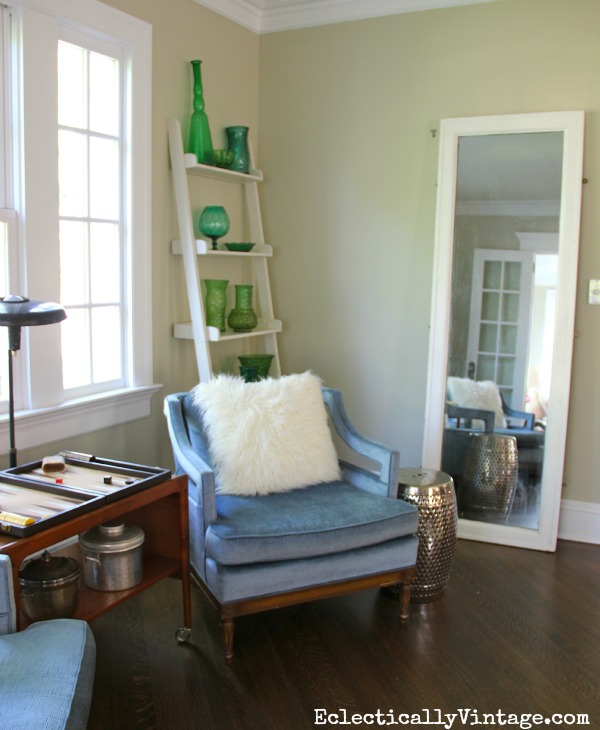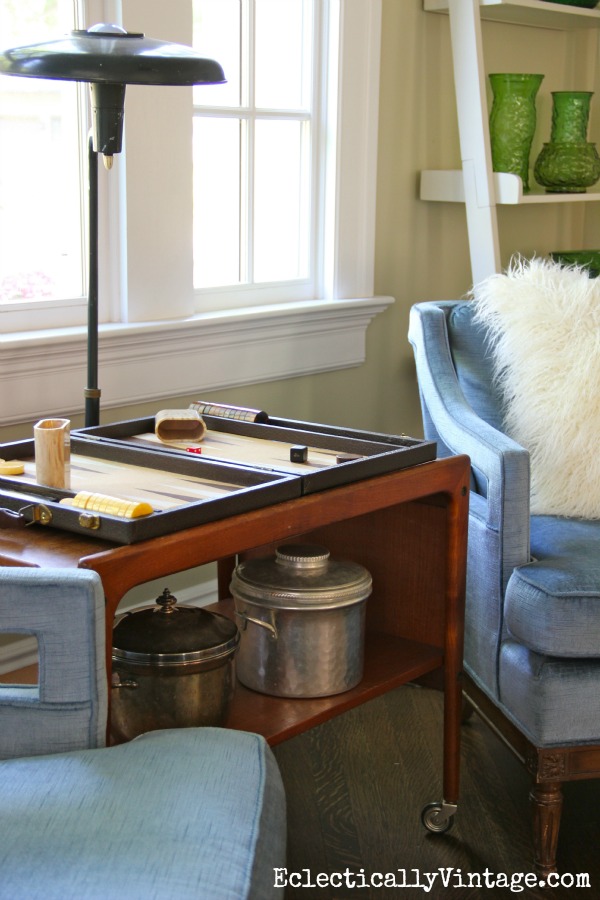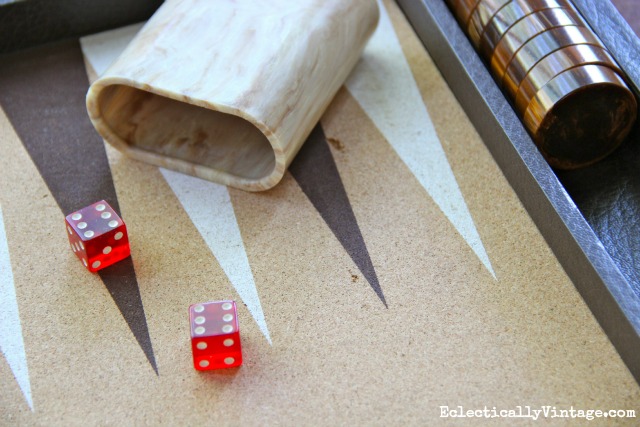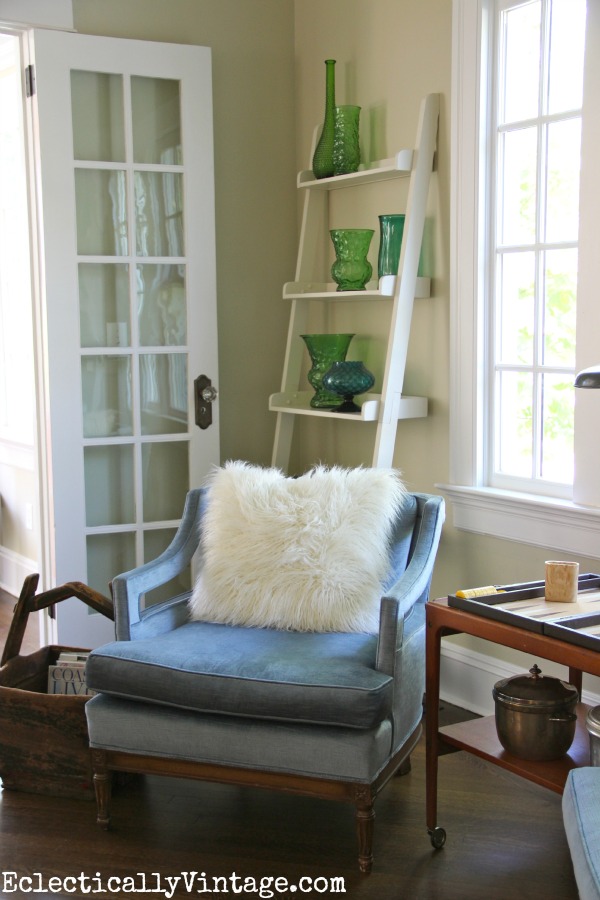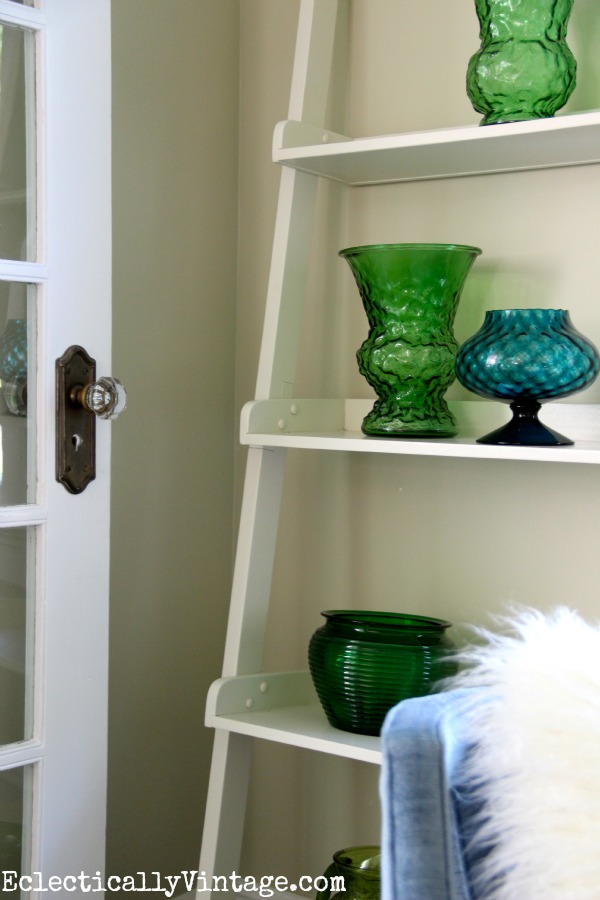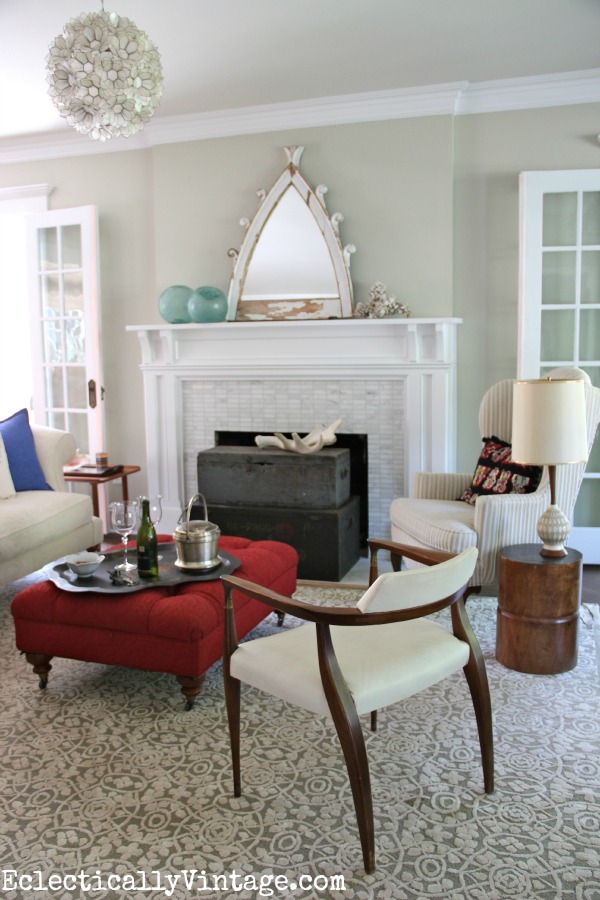 So which look did I go with?
I mixed a little of Style One with a bit of Style Two to come up the Kelly look.
I'll share soon – right now I need to conk out on the sofa to recuperate from all that furniture moving!
Don't forget to check out the other rooms in My House Tour here.
Come back tomorrow, Friday June 28, to share by your own room makeovers here  – or just stop by to get inspired by everyone's spaces (link here – be seen on all 7 blogs).
Head on over to these creative gals to see their day 3 transformations  (just click the pictures to be magically transported)!