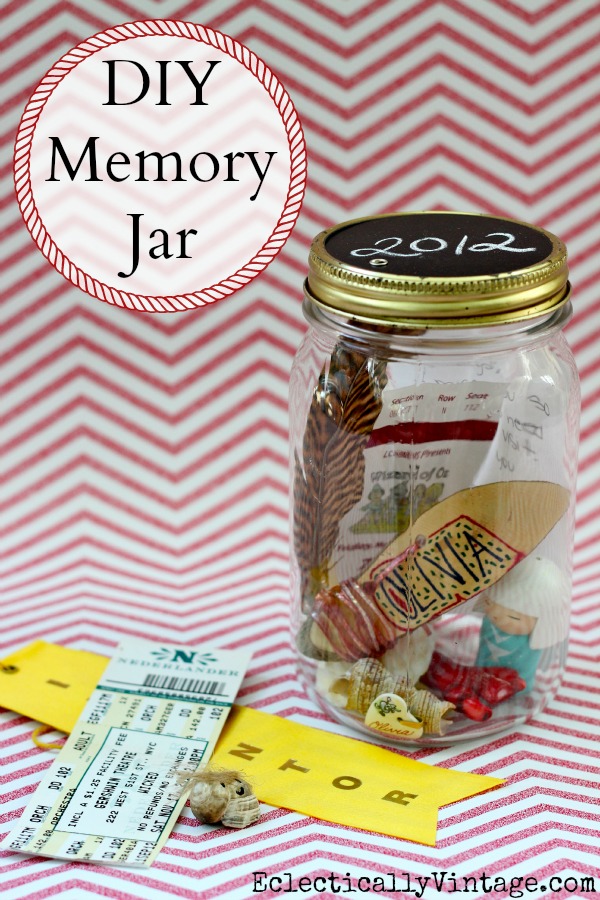 I was lucky enough to attend the Alt Summit conference in NYC last week held at the beautiful offices of Martha Stewart.  You can check out my short video of the cocktail party and a pic of me in Martha's office!
We spent the morning mingling and creating projects from her latest book, Martha Stewart's Favorite Crafts For Kids and it definitely brought out my inner child.
My girls love the book and have plans to make pretty much everything in it – but first they wanted to make their own Memory Jars.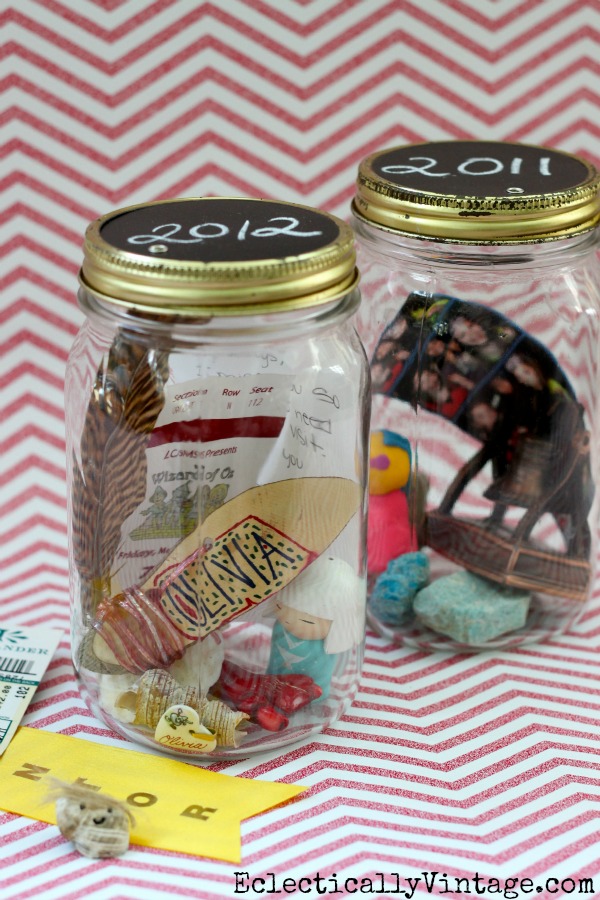 Like their mom, my girls have tons of tchotshkes scattered around so what better way to display them
The Simple Deets:
* Gather up your treasures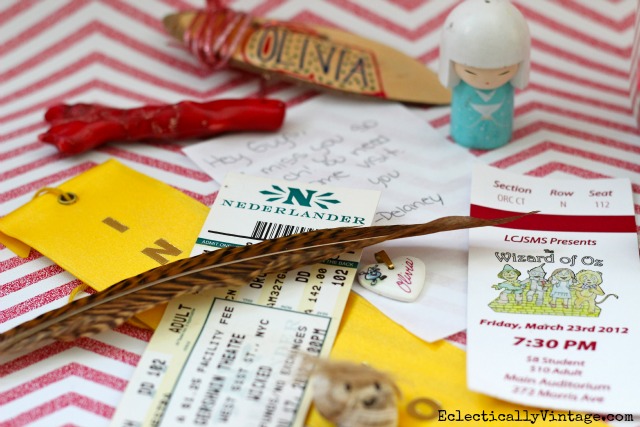 * Put them in a jar
* Label a sticker or a chalk board tag (this one is from Martha Stewart for Avery at Staples) which fits perfectly on my mason jar lid
* Admire your treasures for years to come while humming the tune to Memories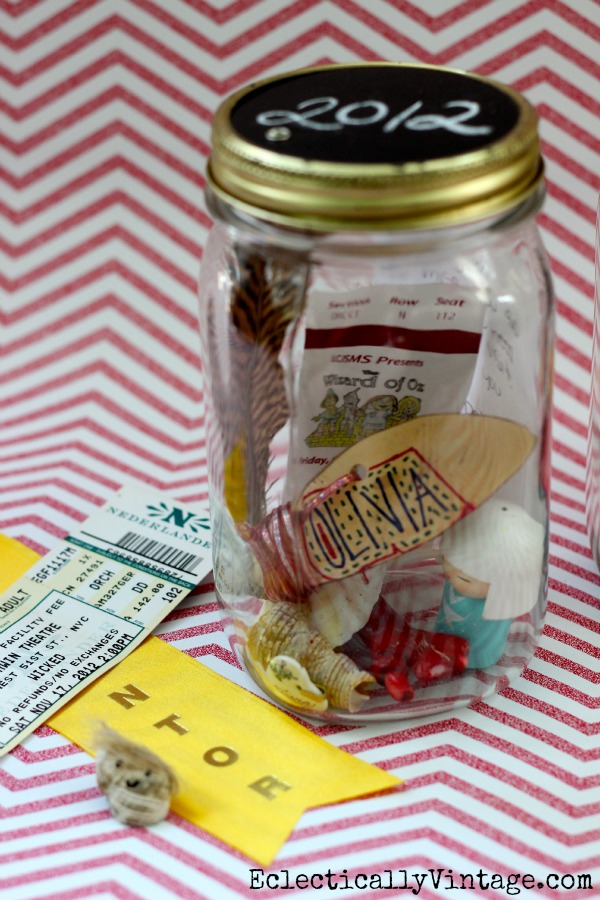 Thrilled to be part of 12 Months of Martha – where I create something fabulous every month.  See my full disclosure policy here.

My 12 Months of Martha Projects
January – Valentine Table
February – Peter Cottontail Silhouette
March – DIY Paisley Plate Wall
April – 3-D Butterfly Art
May – Key to My Heart Statement Necklace
June – Mason Jar Memory Jars