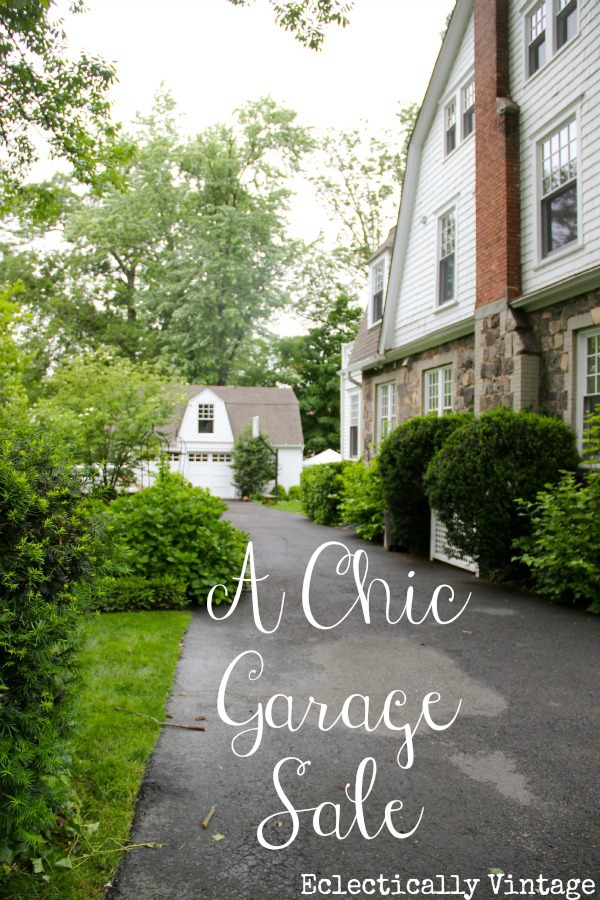 We all know that gal.
She's stylish and chic and doesn't even have to try.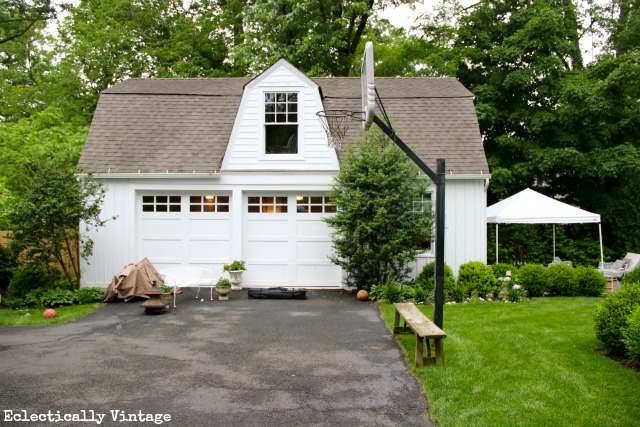 Her home is gorgeous, her style is one of a kind and she always seems to be ahead of the curve.
That's my friend Patty.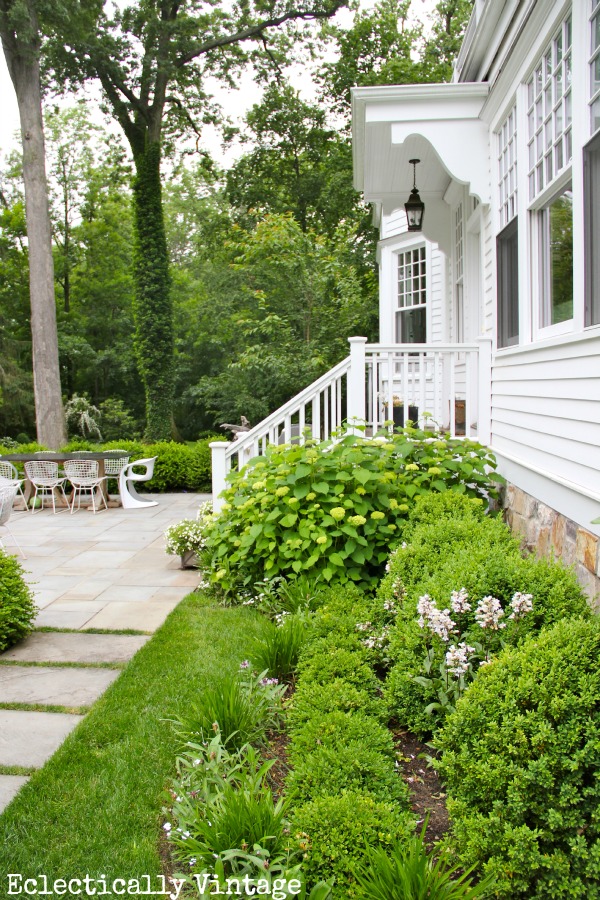 She makes her rounds at flea markets, estate sales and yard sales throughout the year and finds to coolest of the cool.
She paints, upholsters, frames, wires and displays her finds then stores them in her garage (a charming place in which I'd be happy to reside).
Then, when the tulips erupt from the ground, the ladies of my town anxiously await an email announcing her annual sale.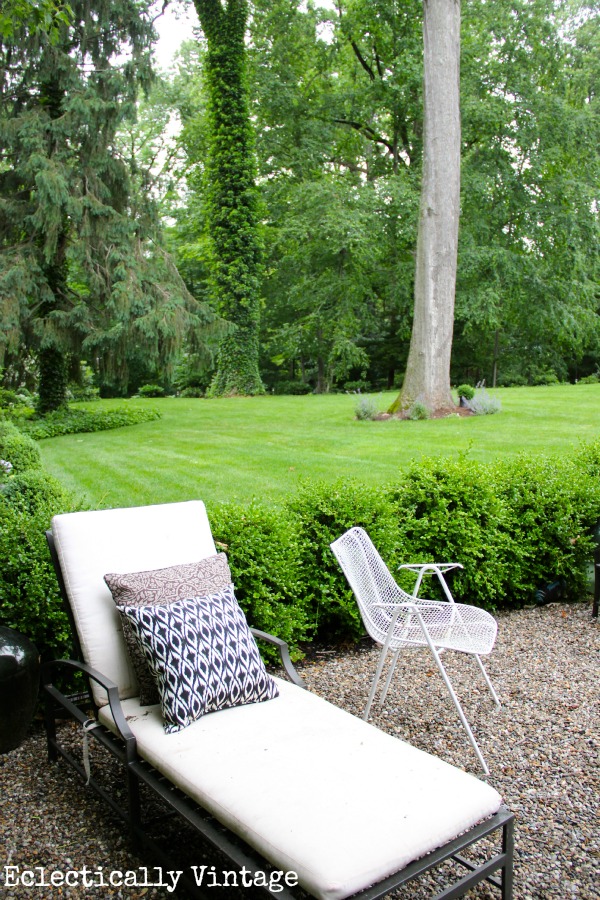 We descend on Patty's backyard where she serves chilled white wine in a big silver bucket while we all peruse her wares (while trying not to knock anyone over in our quest to grab the best things first).
Luckily, there's never any hair pulling – just fabulous finds that she buys cheaply and sells very reasonably.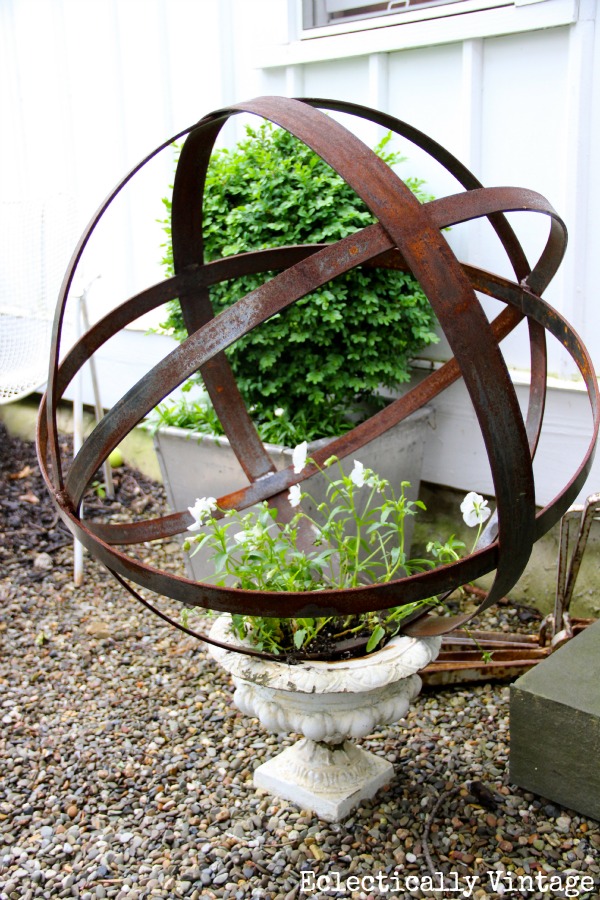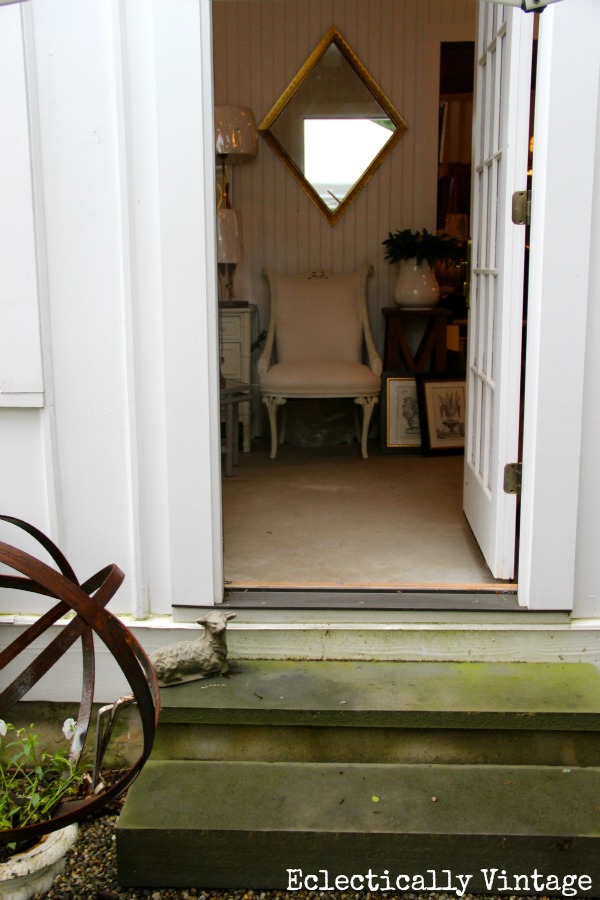 The house and garage – if you want to call it that – are over 100 years old as can be seen in the exposed plank ceiling …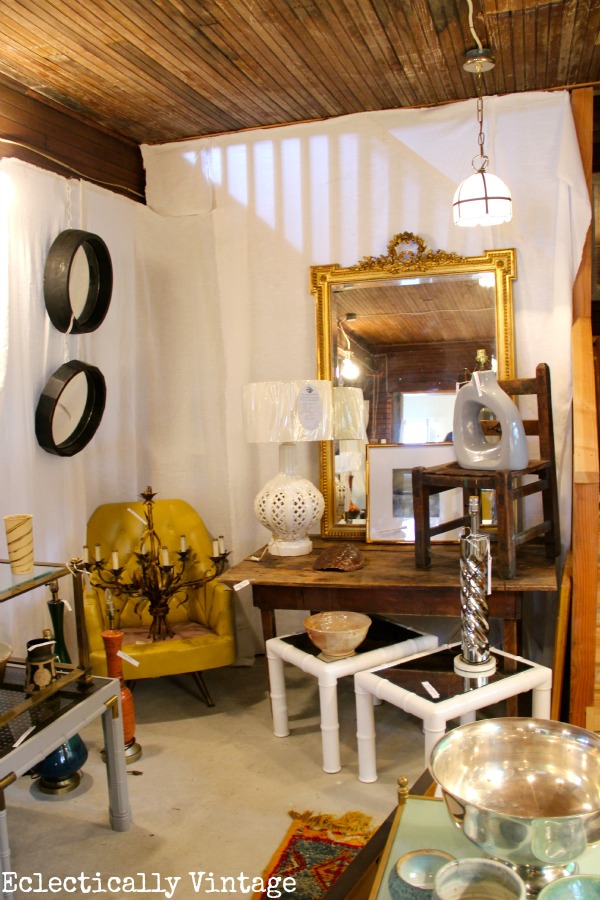 and sliding barn door.
Everything from rustic farmhouse to mid century modern can be found.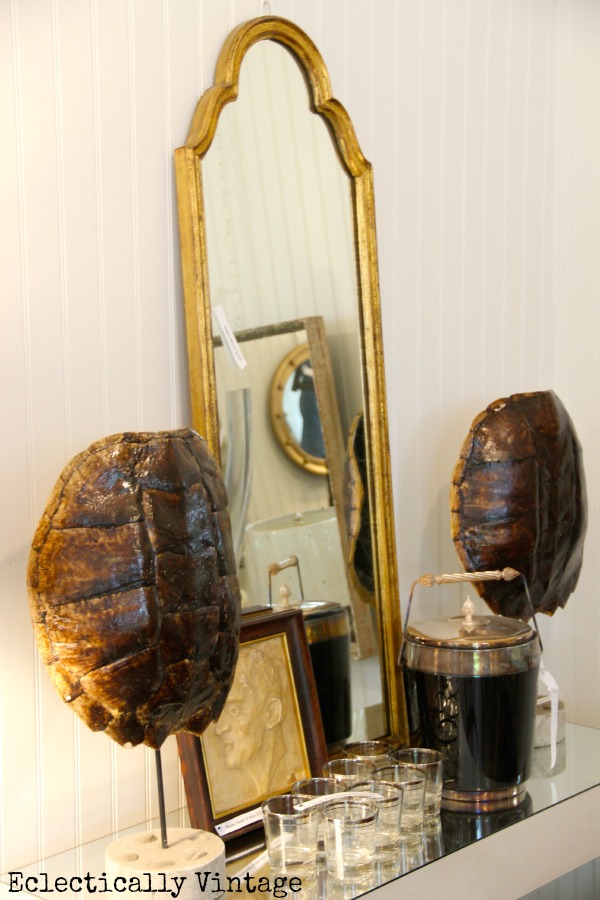 I'd love a big one of these as my patio coffee table (Patty, be on the lookout for me would you)?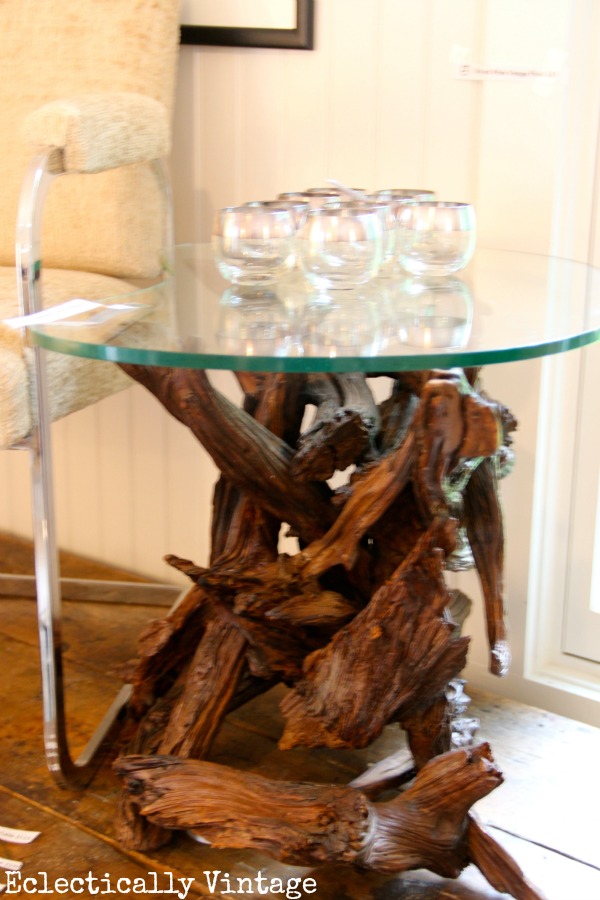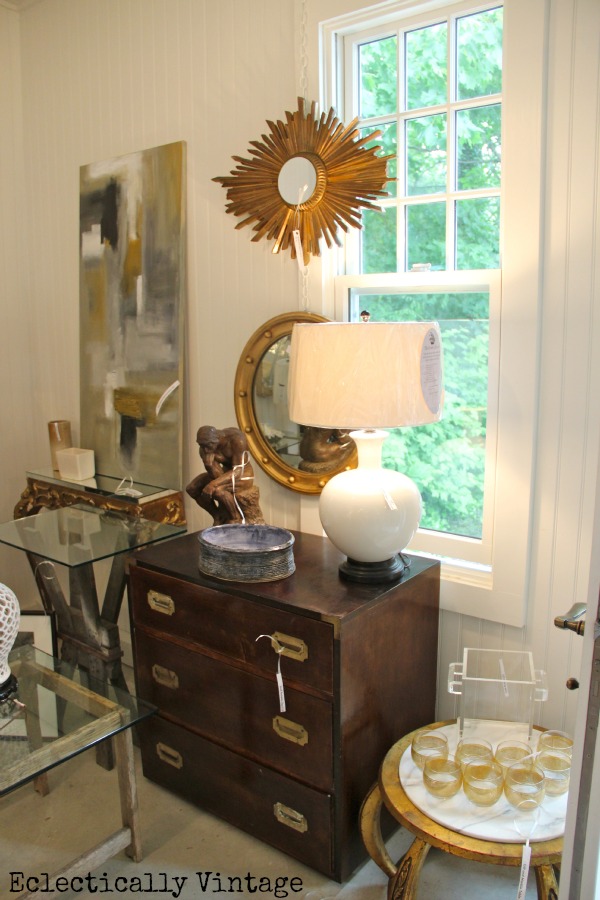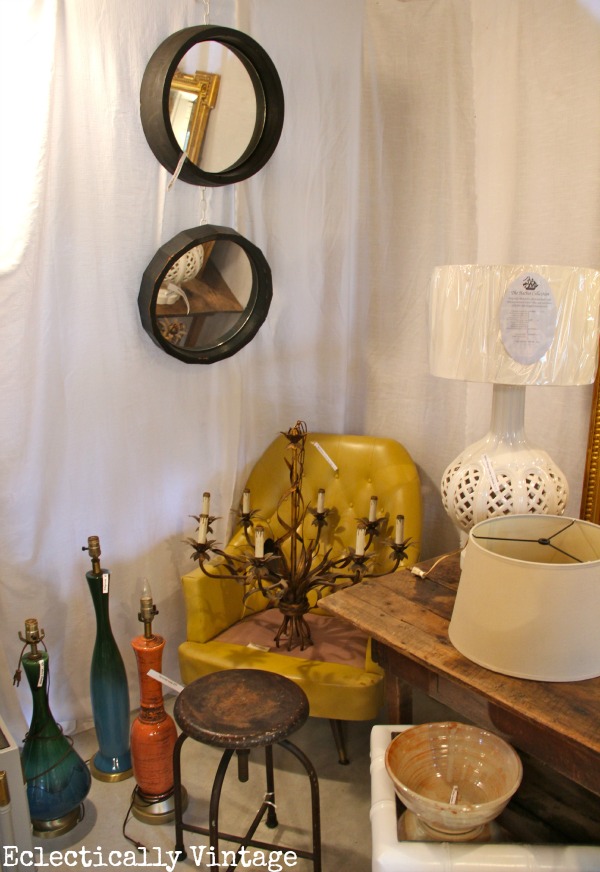 Lucite, horns, oak, gold and industrial mix together seamlessly – take your pick.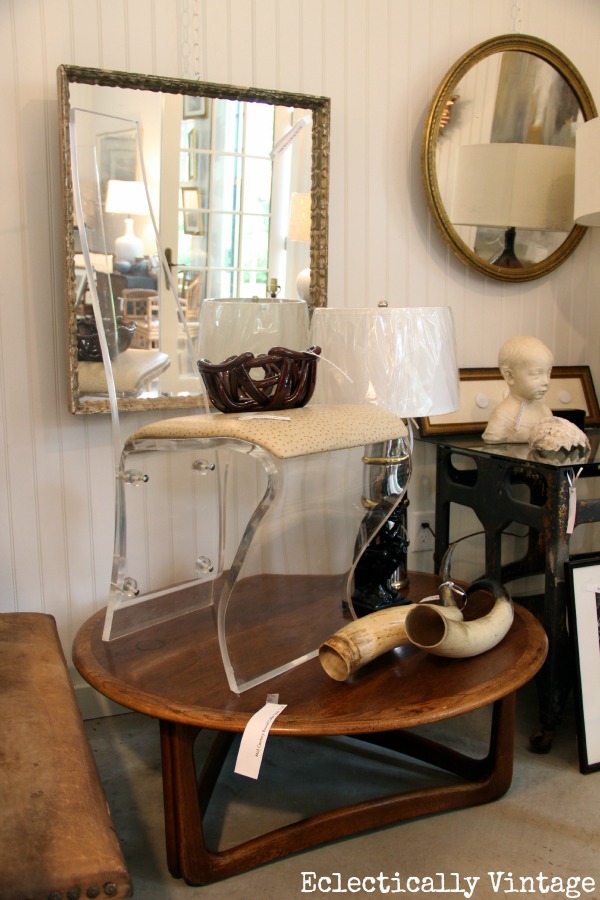 "I have that brass tray but it's oval and it's missing the base", I told Patty.
Not surprisingly, she just happened to have a lone base in her attic!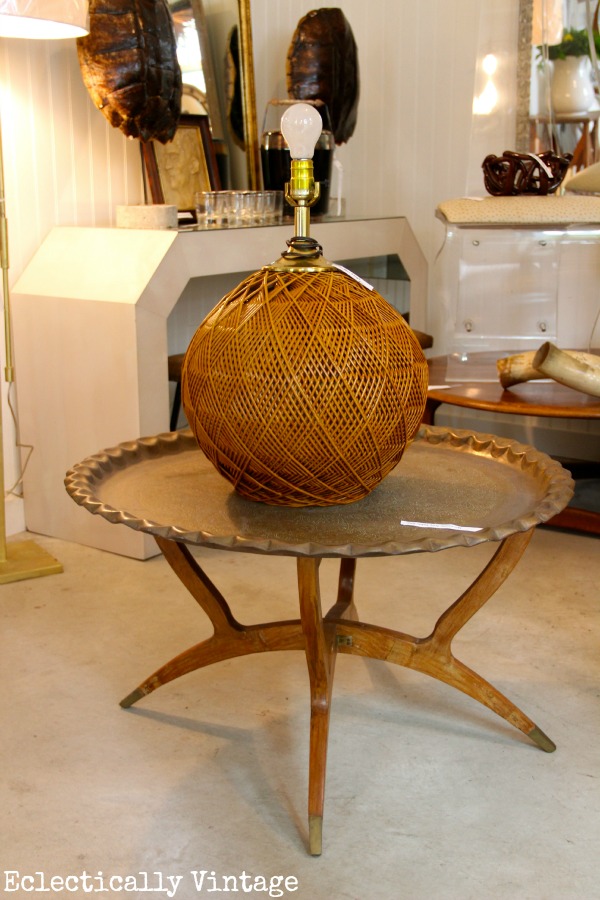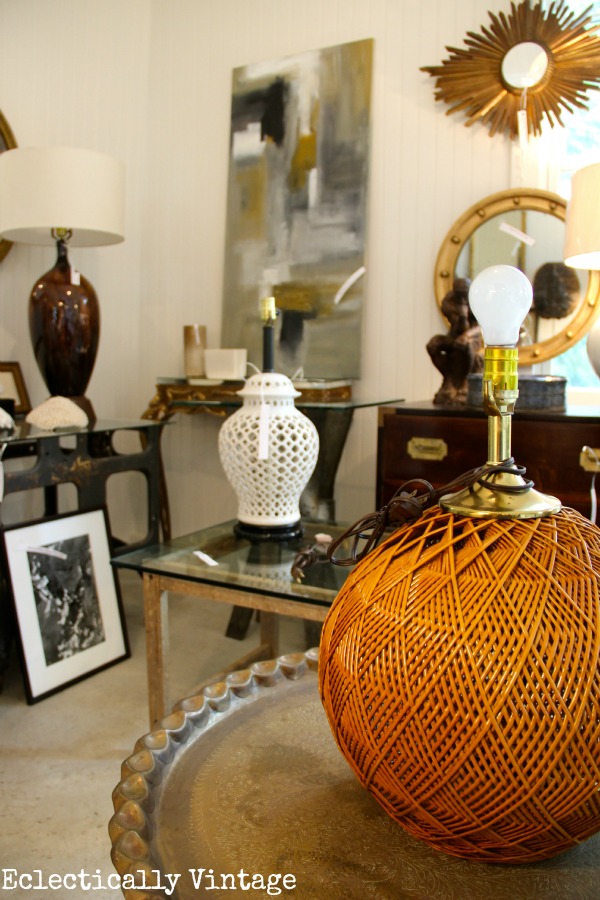 All the cool girls are sporting bar carts.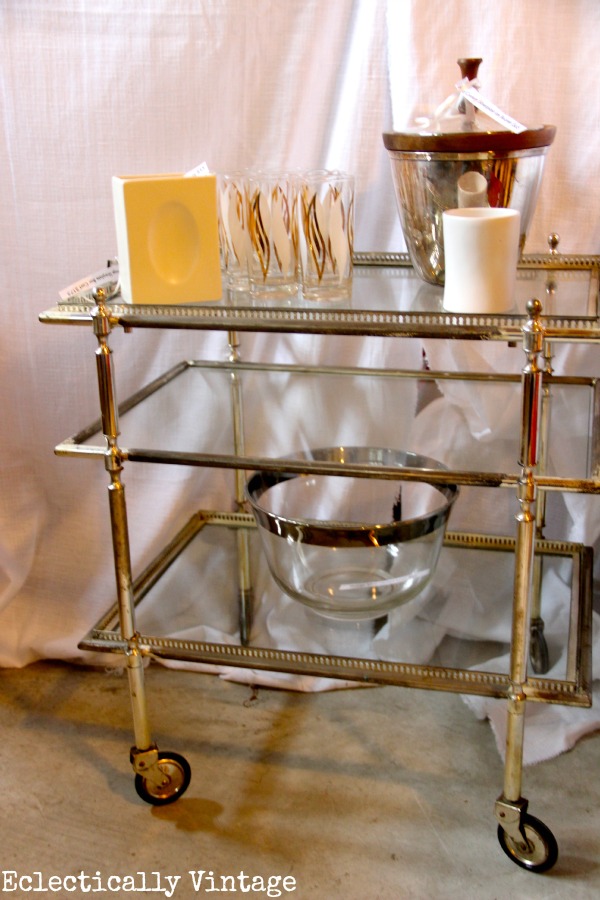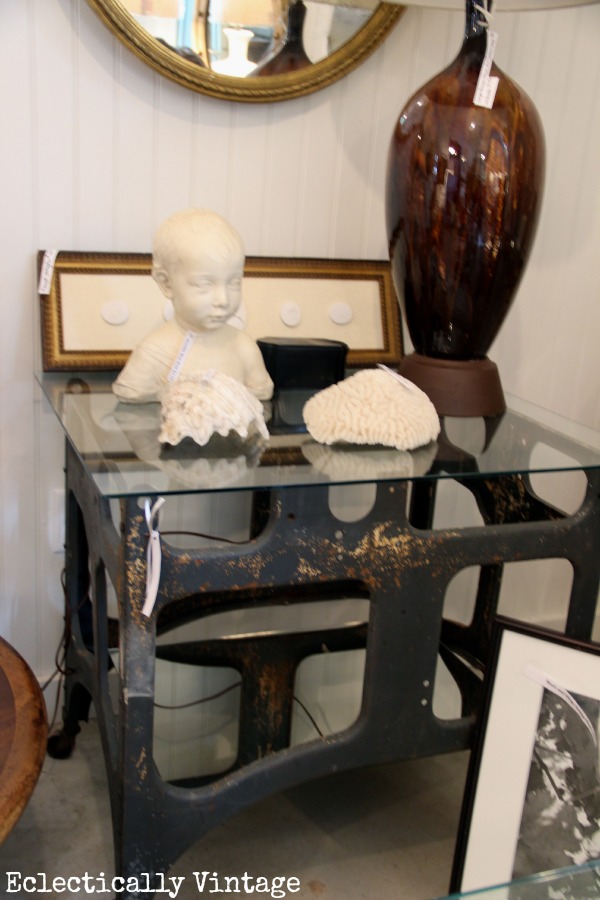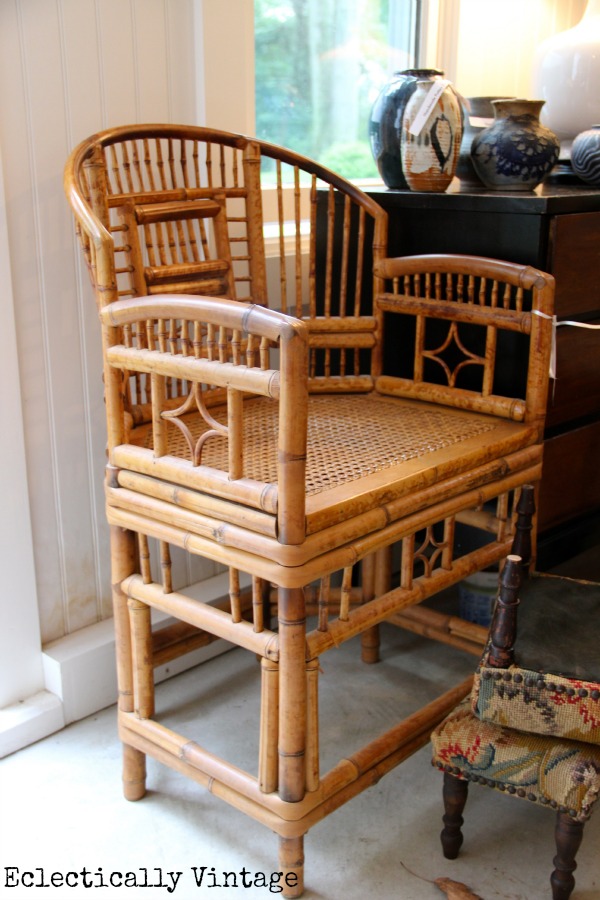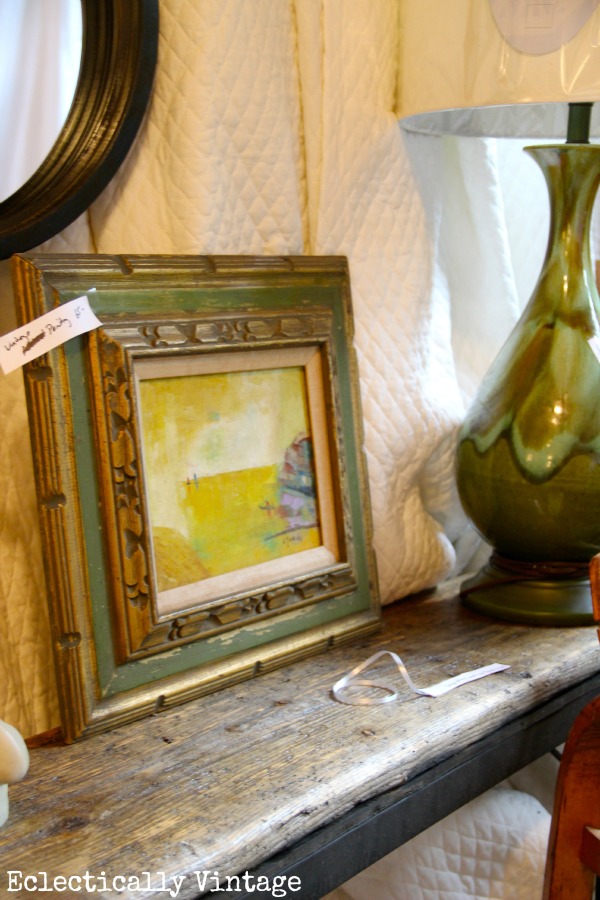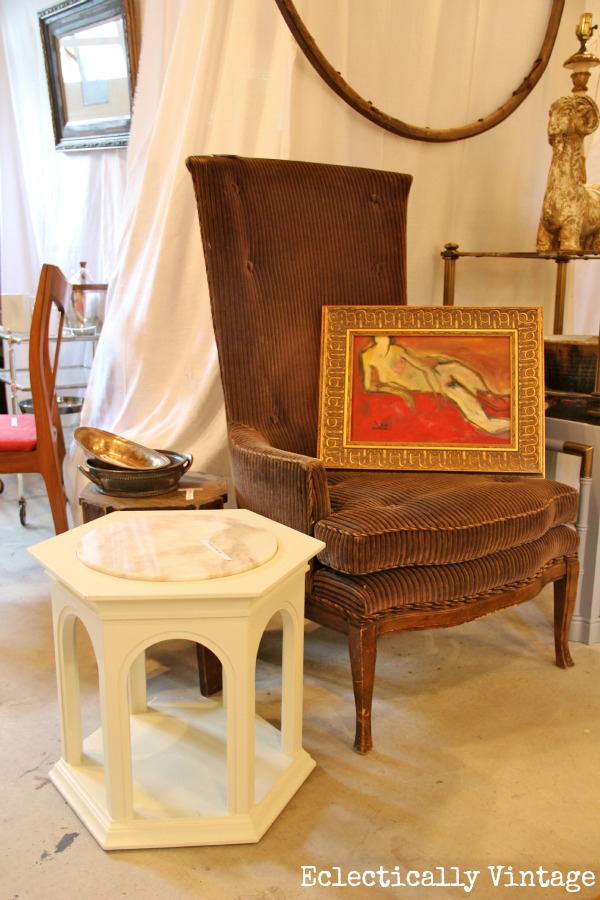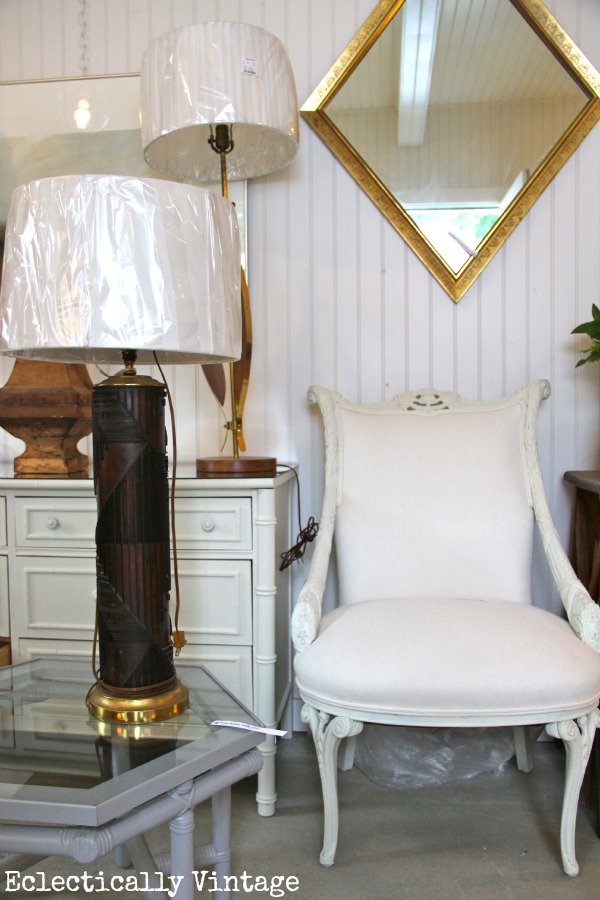 I hemmed and hawed and circled and debated, but in the end, this fabulous mid century dresser with the cool pulls didn't come home with me (although I have been dreaming about it lately).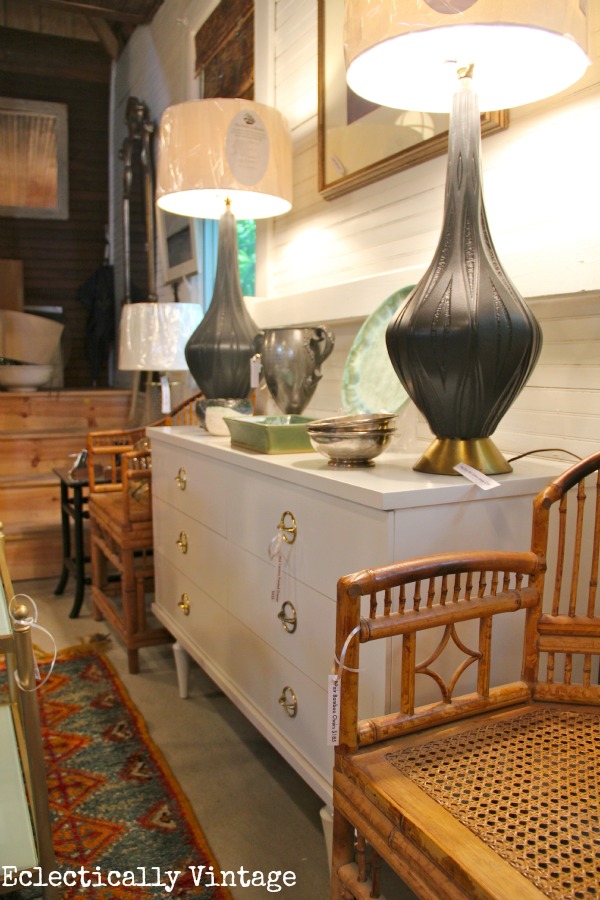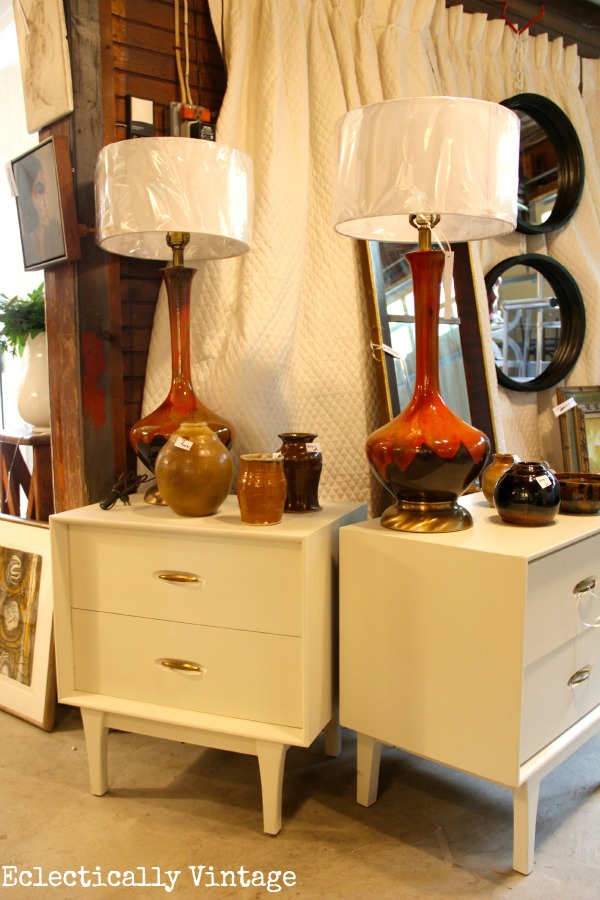 That long wood table isn't for sale – it was Patty's first kitchen table and she can't part with it.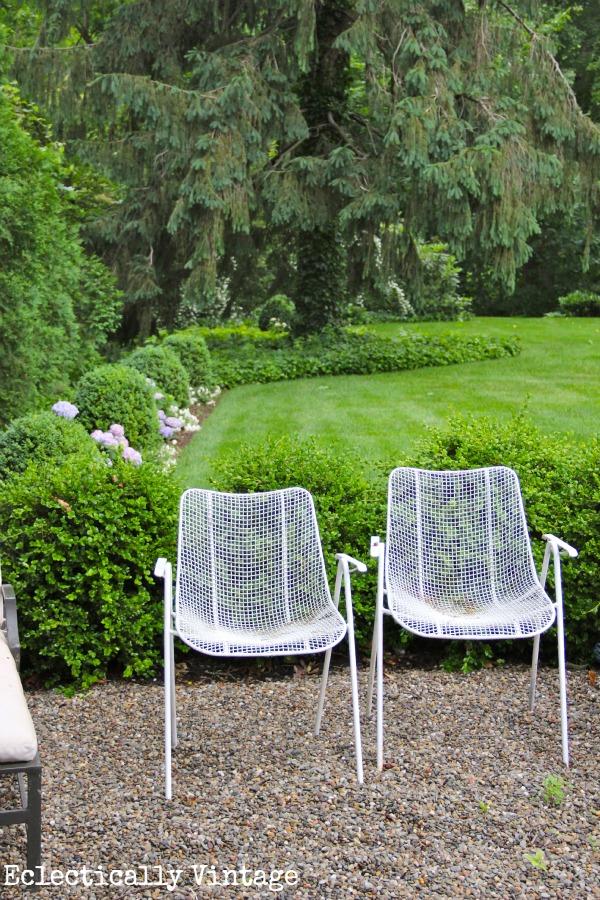 Only 364 more days til the next sale …and I'm counting the days.
Like this?