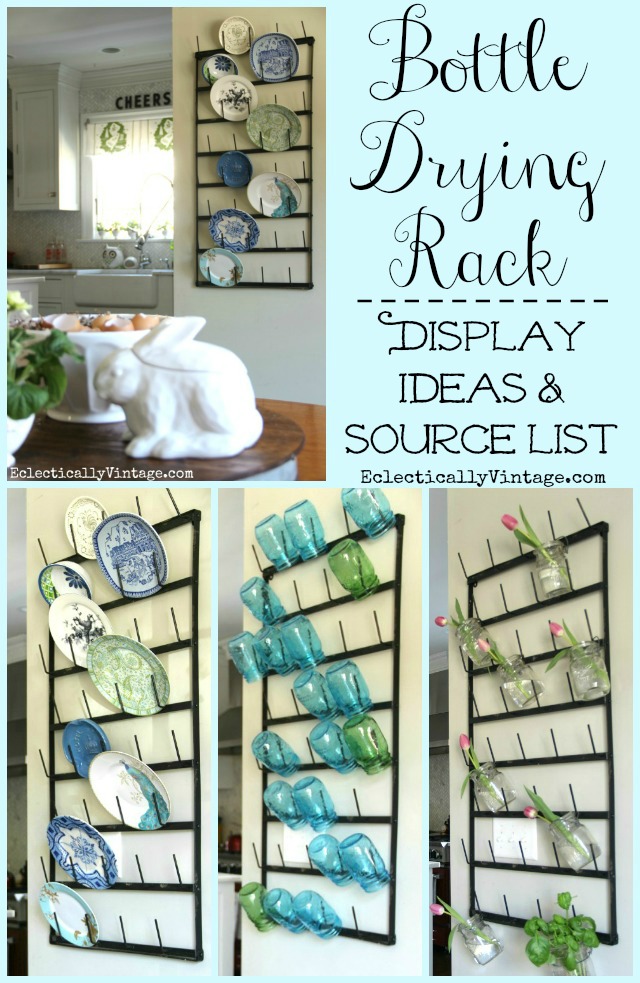 What do you get when two bloggers are mailed a wall bottle drying rack from Decor Steals and are asked to style the bejeebers out of it?
This is Design Ingenuity at it's best.
Have you heard about Decor Steals?  I'm addicted to this site and every day Decor Steals sends me an email with a fabulous decor piece for sale at a great price and it's only available while supplies last (which usually isn't long).
Things normally don't go on sale until 10:00 am but this bottle drying rack is available to you – my fabulous readers – a little early so you can snap it up before the crowds descend!
You can sign up to get on the Decor Steals email list – just click here.
When I spotted this HUGE wall mounted bottle drying rack, I knew we were destined to be together.
It's so much fun and has so many uses …
Style One – Plate Rack
You know I'm all about a good plate wall and this let's me change it up without putting tons of little holes in my wall!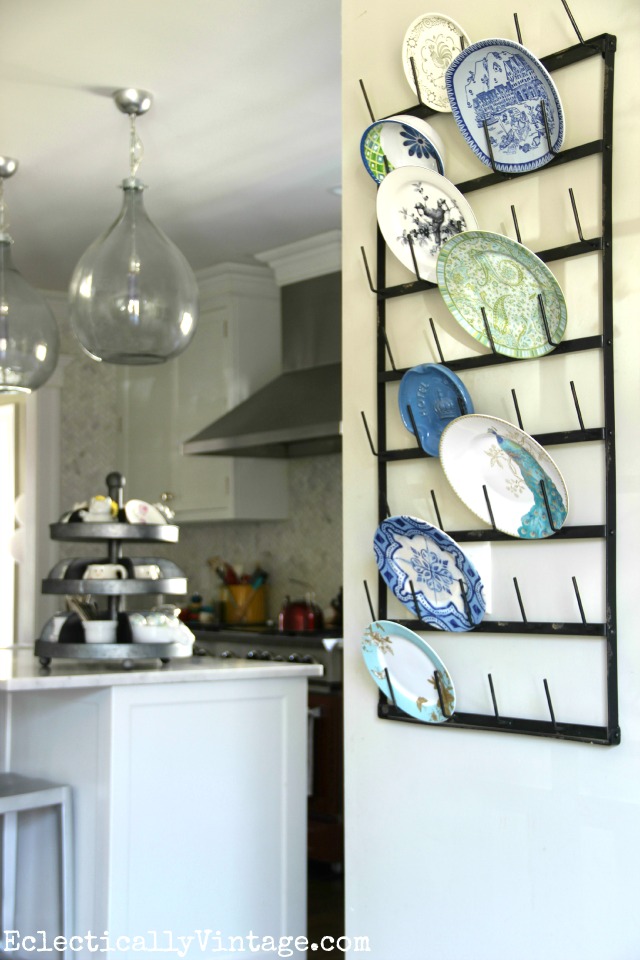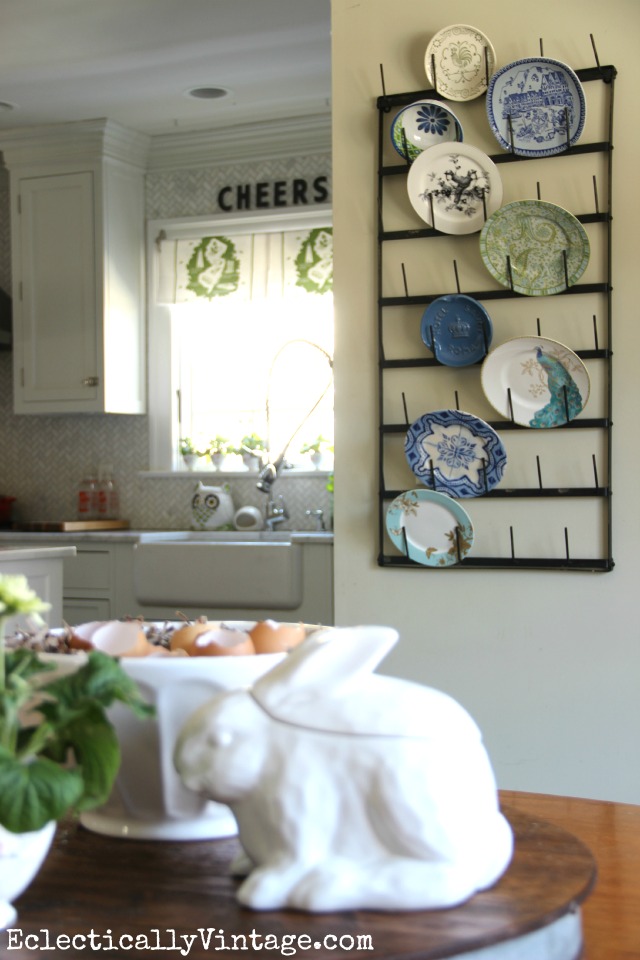 A mix of old and new keep it fresh and I especially love my vintage Hotel Savoy thrift shop ashtray.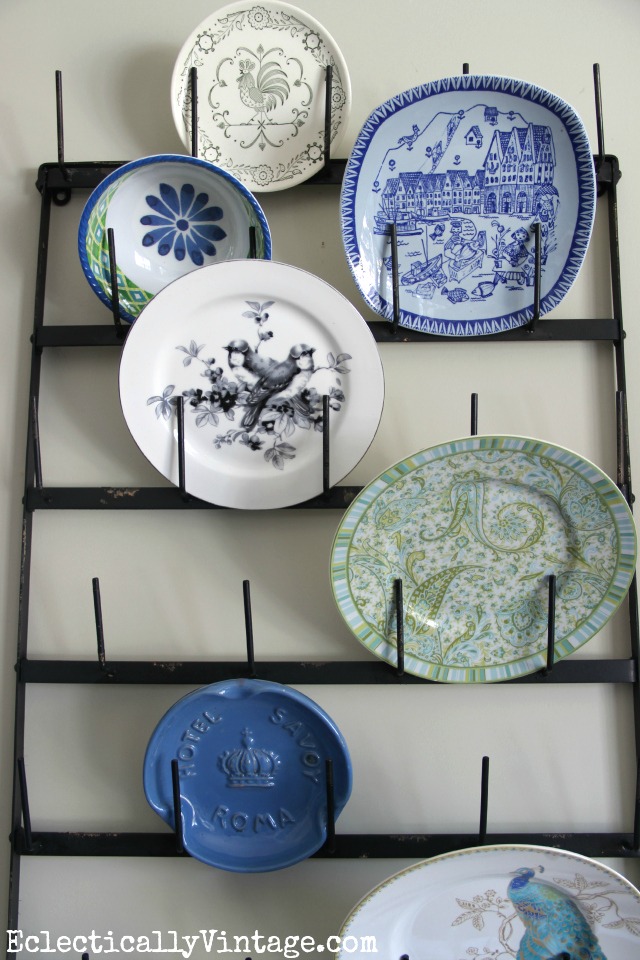 Style 2 – Mason Jar Holder
It's almost cocktail season on the patio and having these mason jars at the ready to be filled with my world famous margaritas is perfection.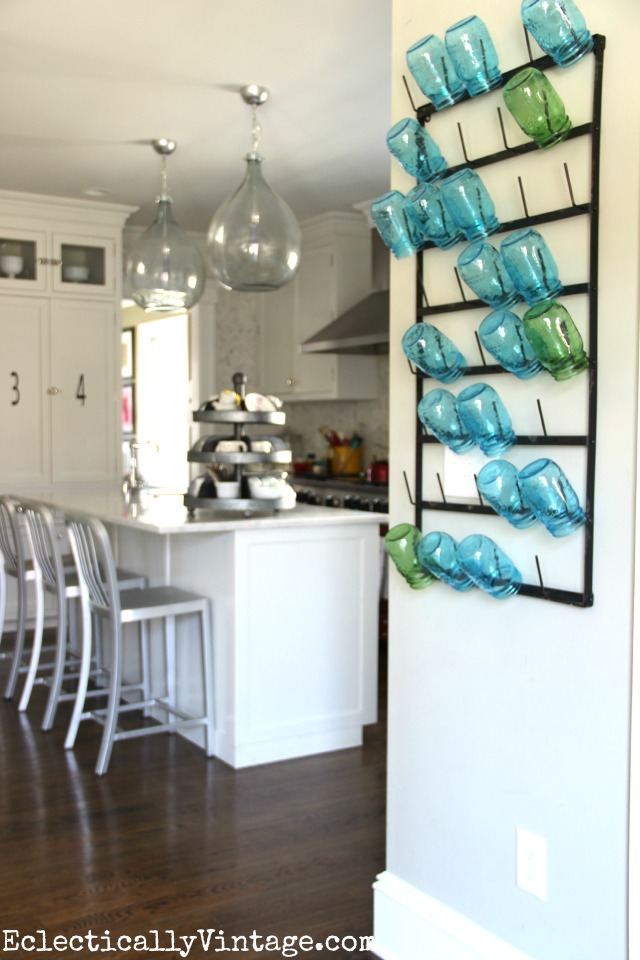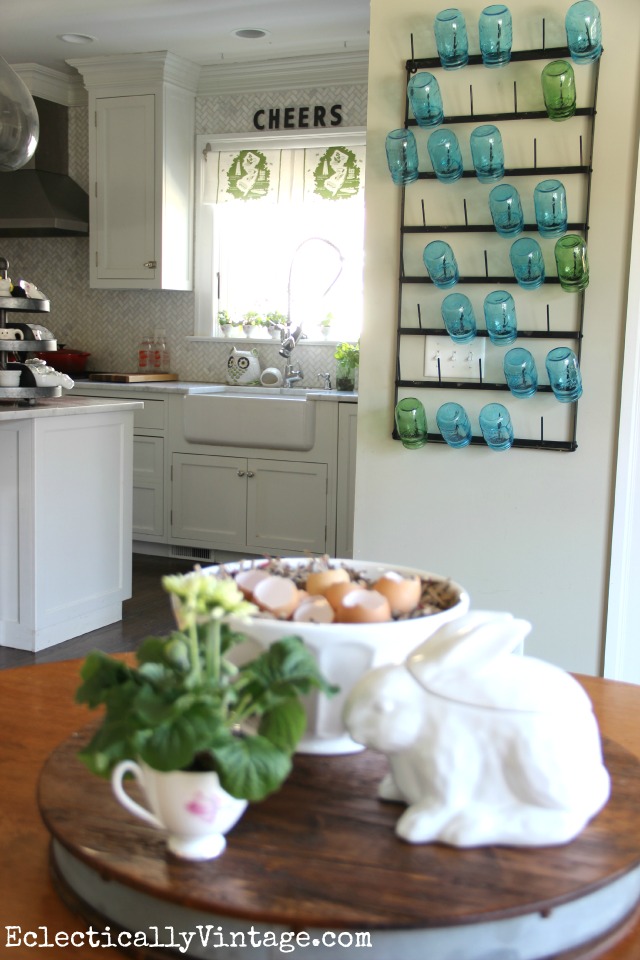 Style 3 – Flower Holder
Today tulips, tomorrow a wall full of hydrangeas straight from my garden.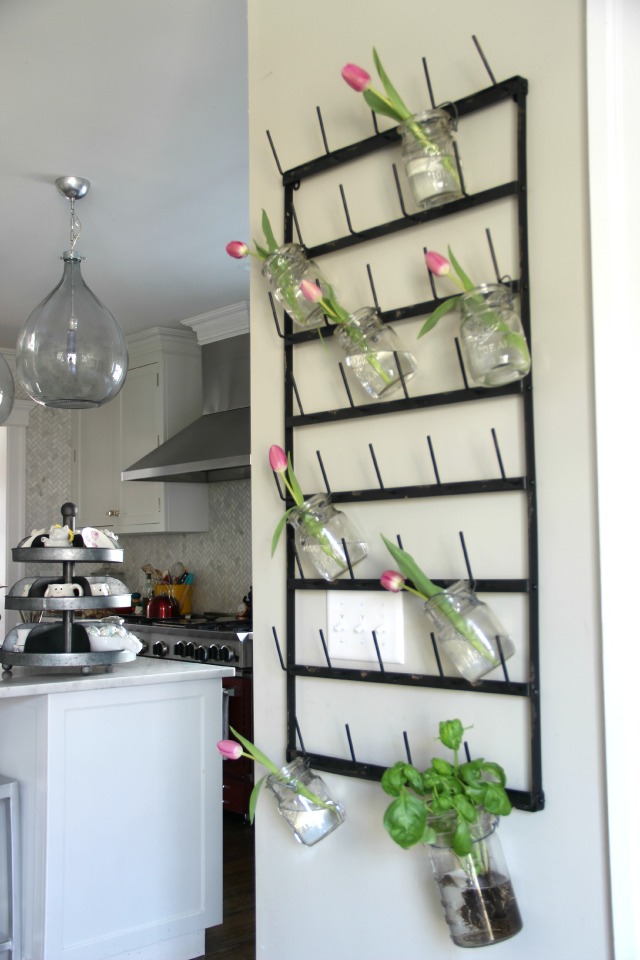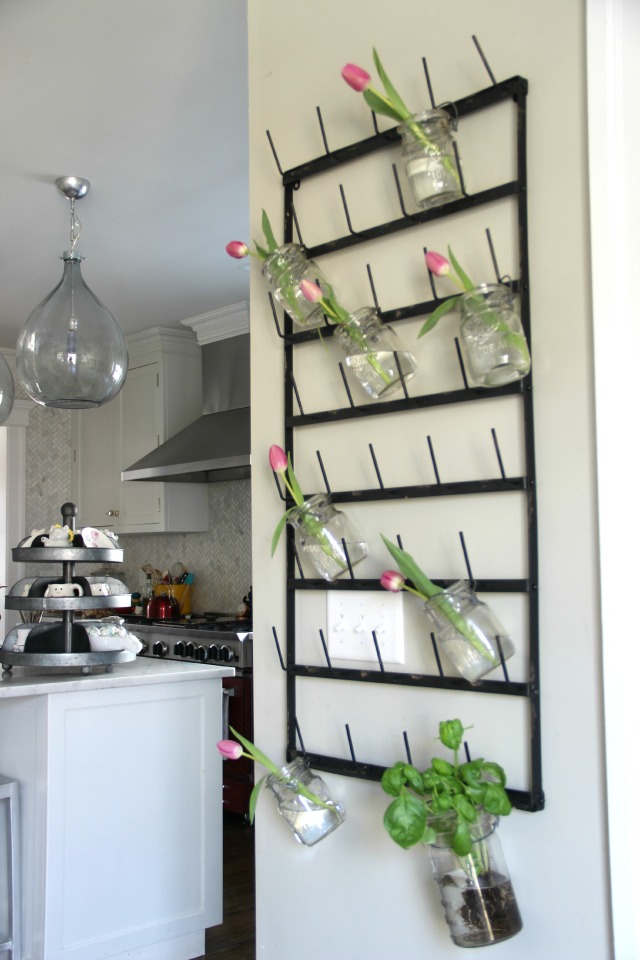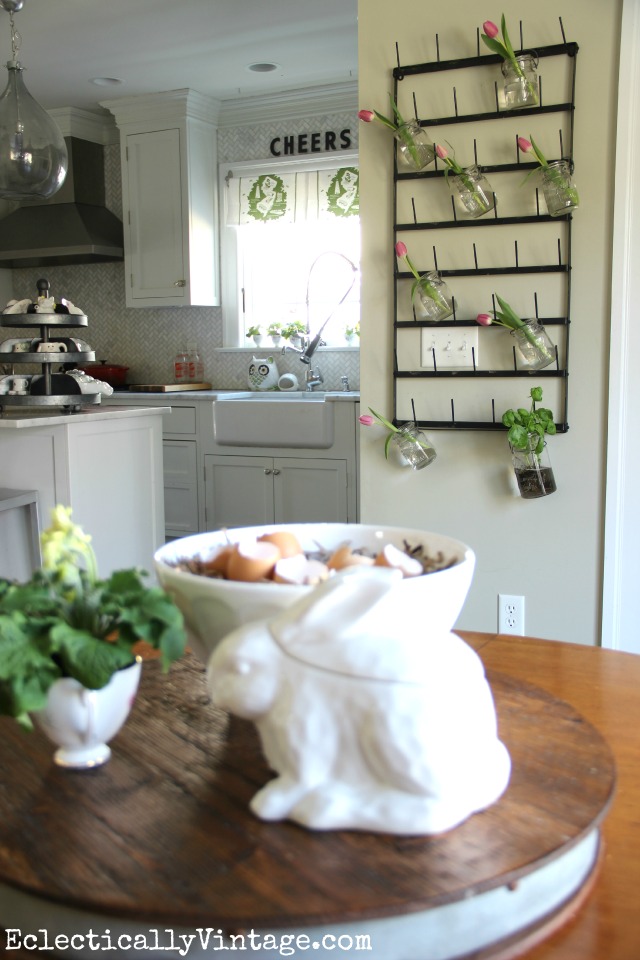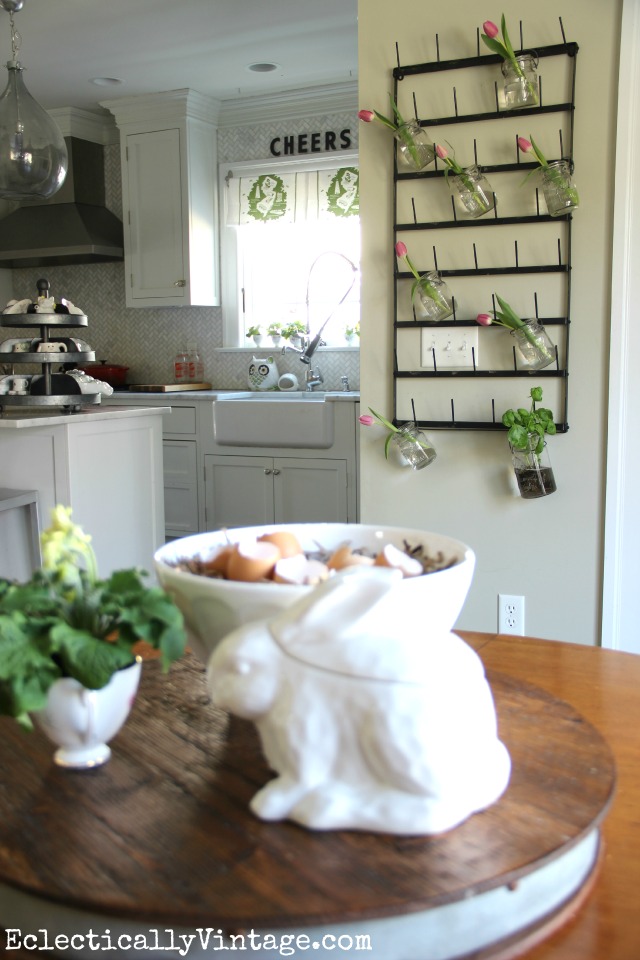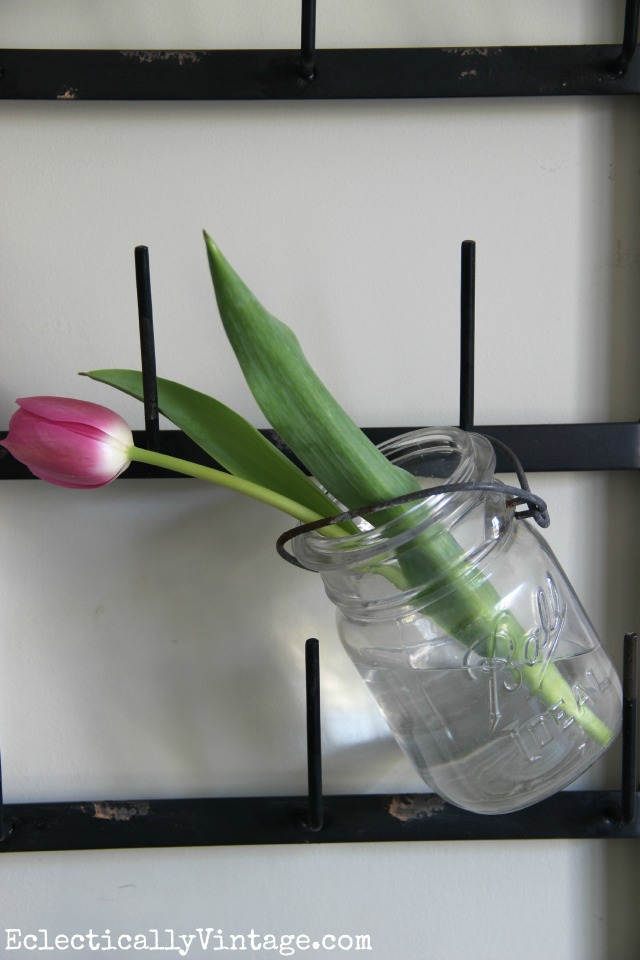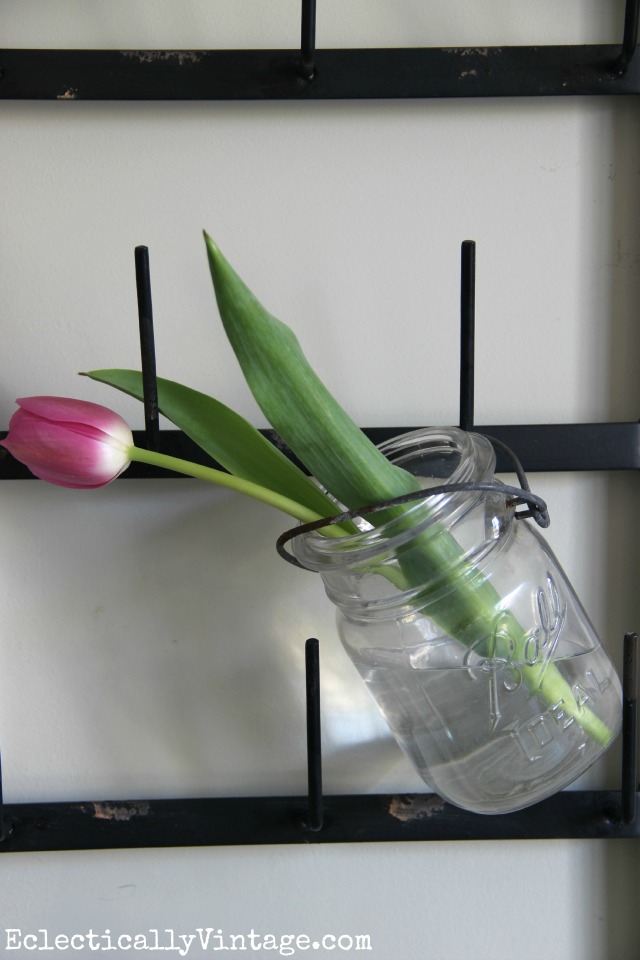 Get your own bottle drying rack here and go crazy with display ideas.
Giveaway – Win a $50 gift card AND this Bottle Drying Rack!
Run over to the Decor Steals Facebook page and enter to win – let them know I sent you and good luck!
What would you display on your drying rack?
Don't forget to hop over to see how Christen of Blue Egg Brown Nest styled her drying rack!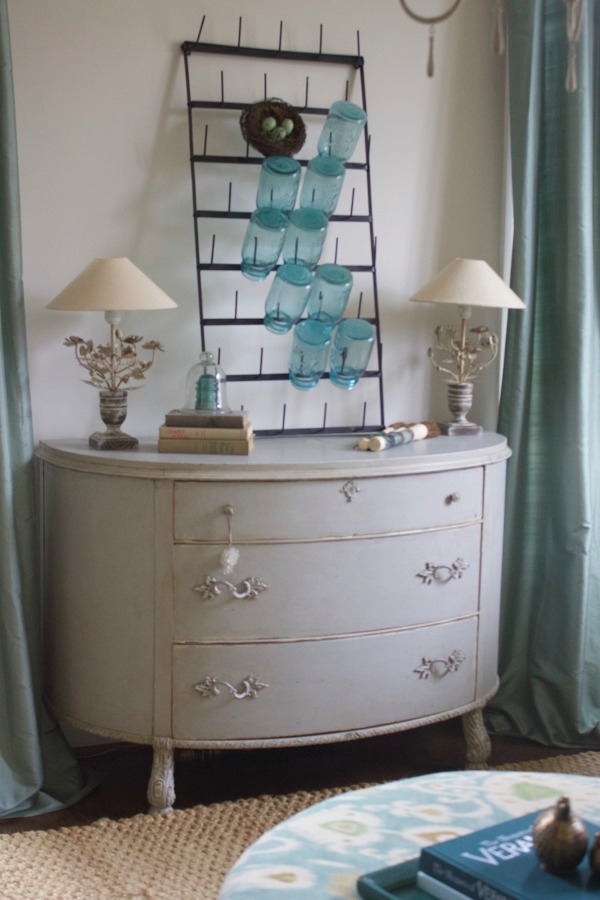 Thanks Decor Steals for sending me the perfect addition to my kitchen.