Design Ingenuity in my Kitchen – Bottle Drying Rack Display Ideas
These wall bottle drying rack display ideas are so creative. See how to use unique things to change out the look of your bottle drying rack.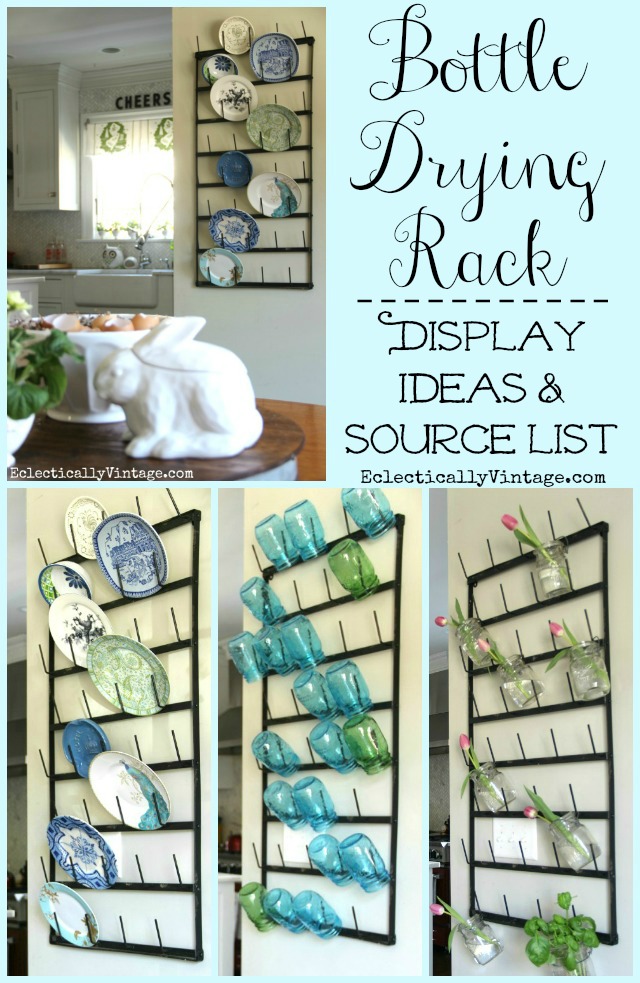 I love eclectic style and being able to change the look of my house in an instant. This bottle drying rack means I can hang it once but change out the look as often as the mood strikes!
When I spotted this HUGE wall mounted bottle drying rack, I knew we were destined to be together.
This post contains affiliate links which means if you make a purchase, I may receive a small commission at no extra cost to you.
It's so much fun and has so many uses …
Style One – Plate Rack
You know I'm all about a good plate wall and this let's me change it up without putting tons of little holes in my wall!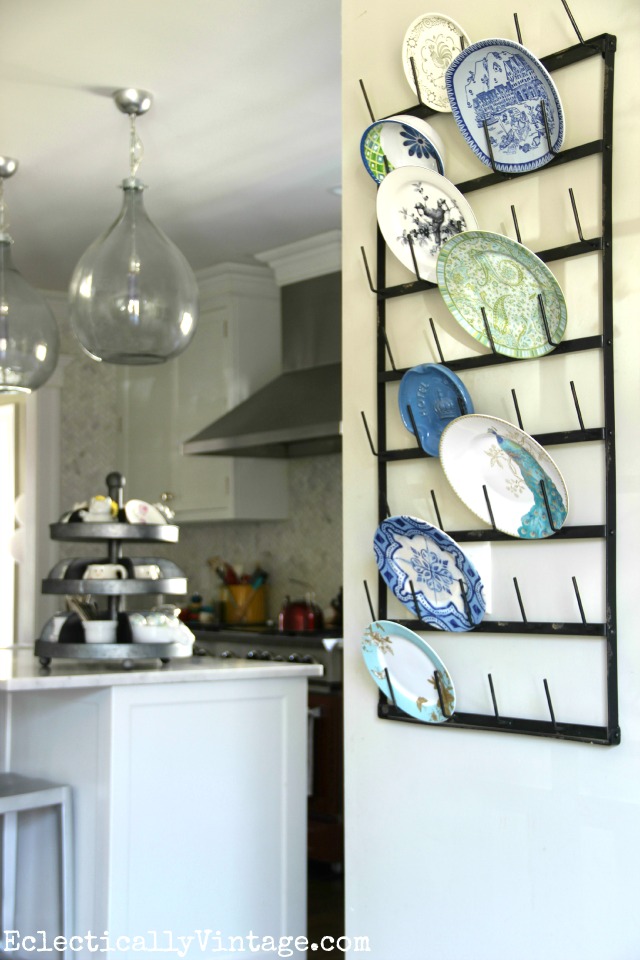 If you love an eclectic plate selection, you can find so many unique plates here.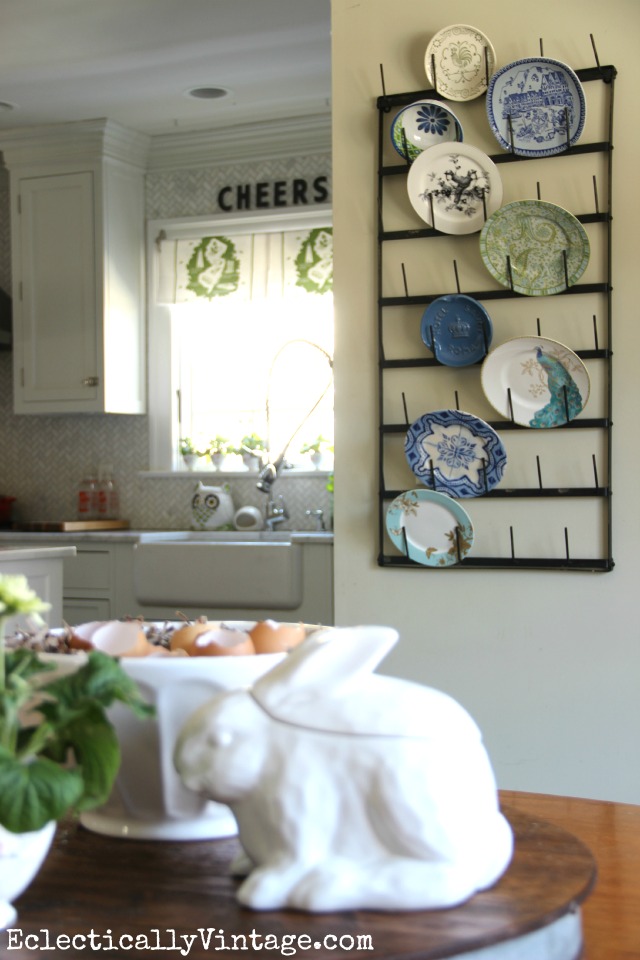 A mix of old and new keep it fresh and I especially love my vintage Hotel Savoy thrift shop ashtray.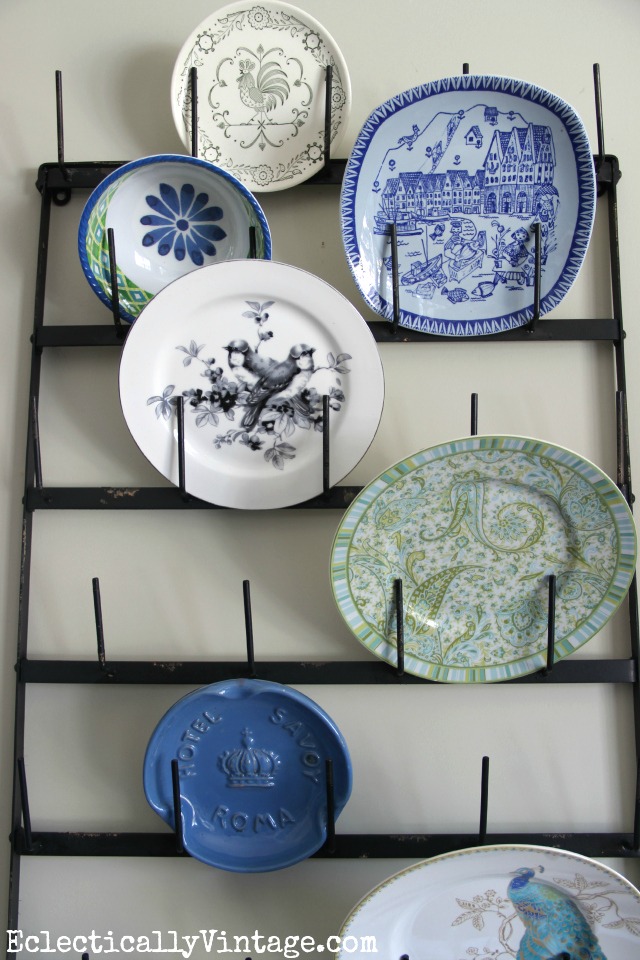 Some of my Favorite Bottle Drying Racks are Below

Style 2 – Mason Jar Holder
It's almost cocktail season on the patio and having these mason jars at the ready to be filled with my world famous margaritas is perfection.
I love using these new, but look vintage, blue mason jars for serving drinks and they make the perfect little vases.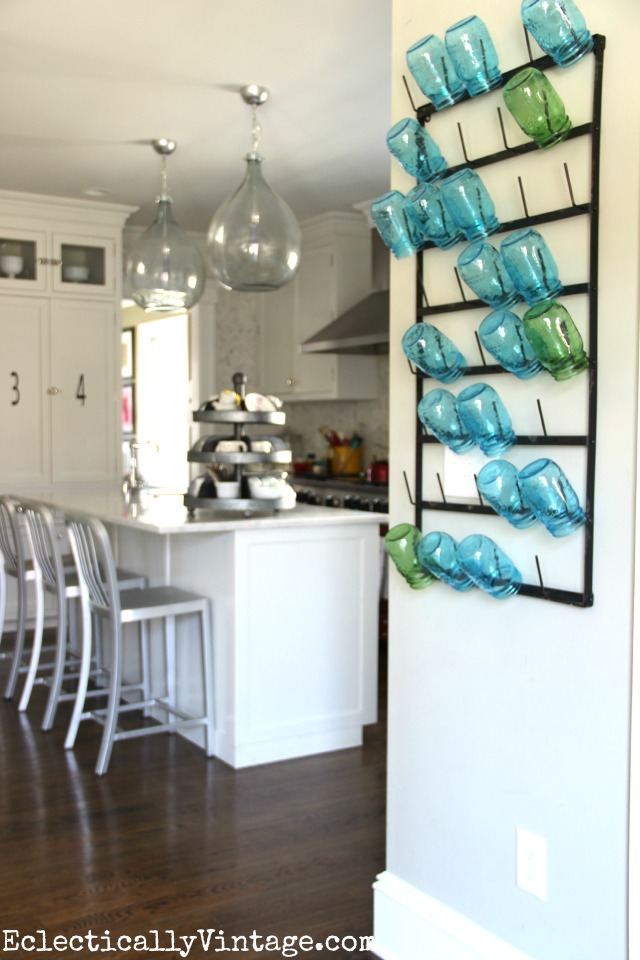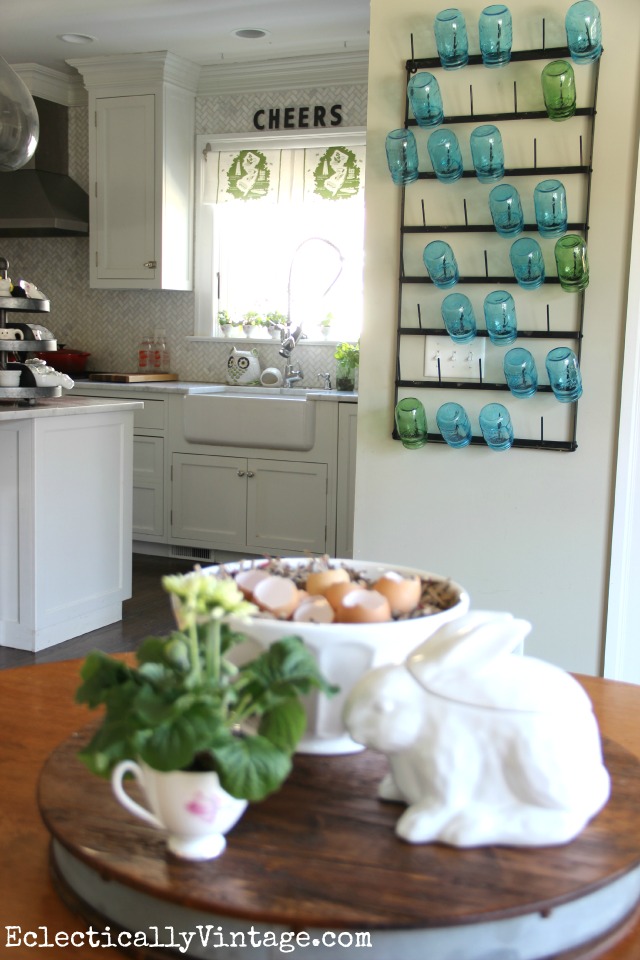 Style 3 – Flower Holder
Today tulips, tomorrow a wall full of hydrangeas straight from my garden.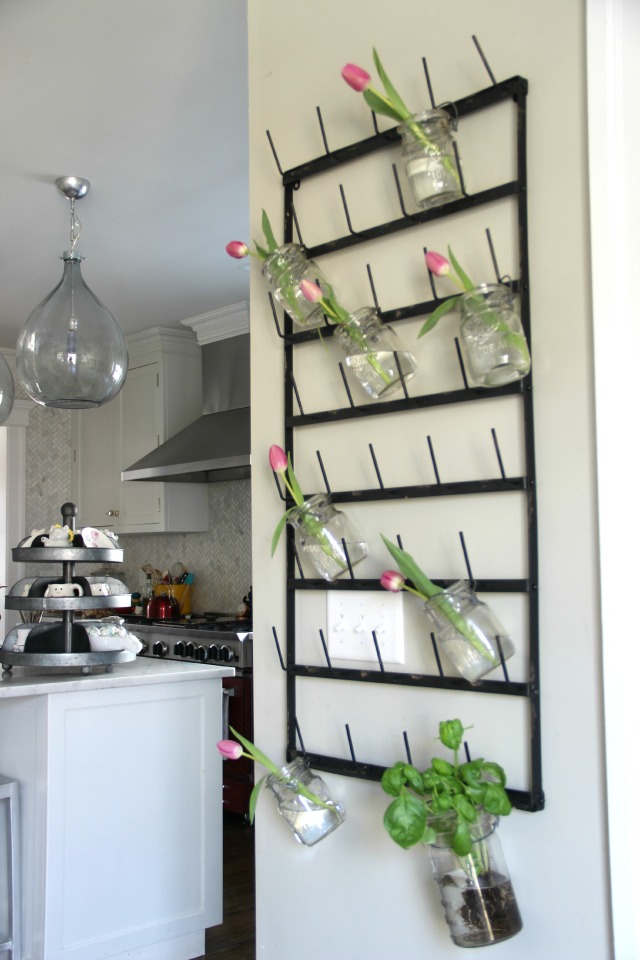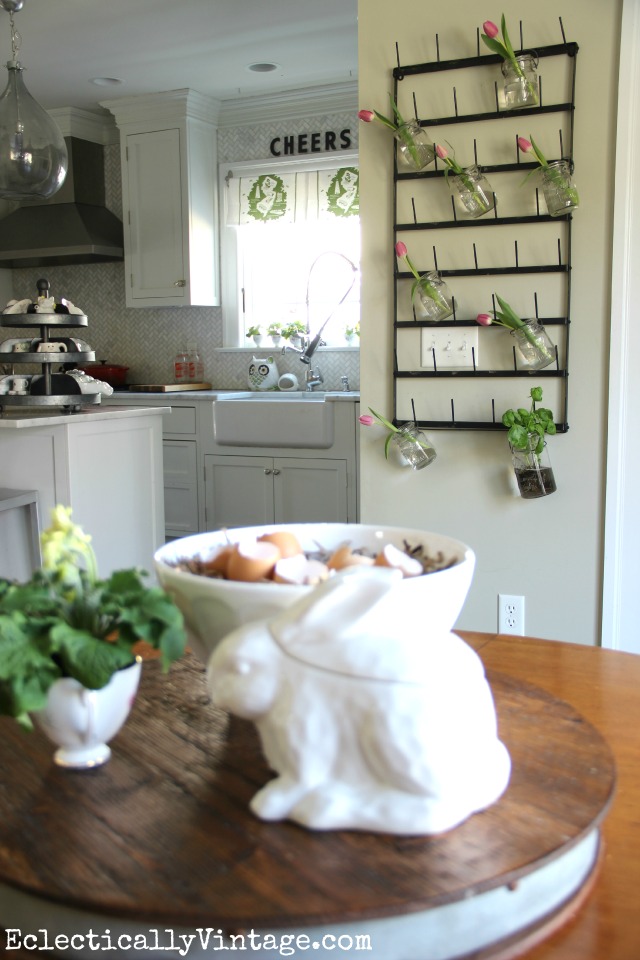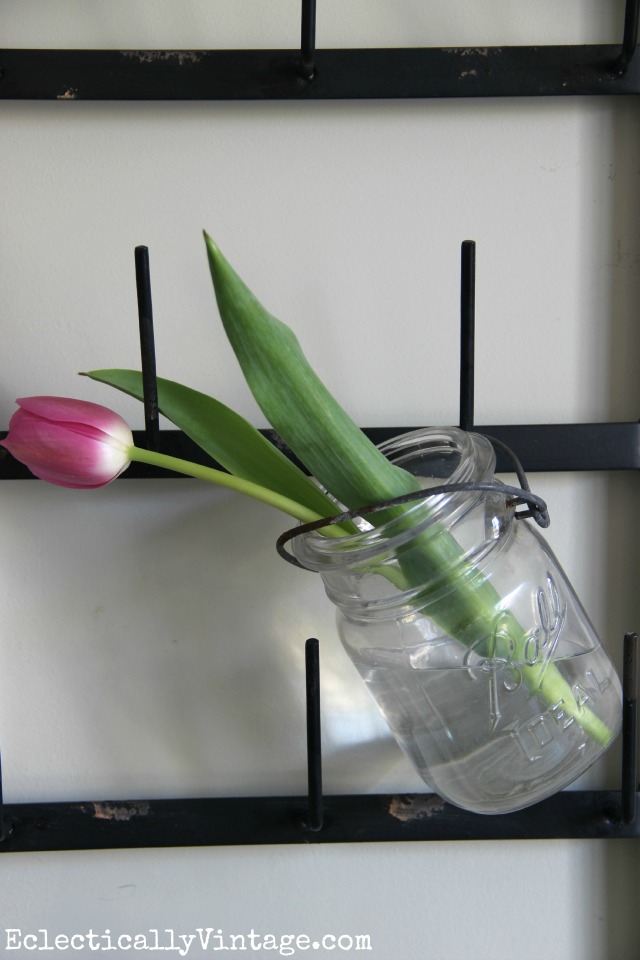 Get your own bottle drying rack here and go crazy with display ideas.
What would you display on your drying rack?