I can't sew a button onto a shirt so the thought of learning how to knit scared the living daylights out of me.
In my mind, I'm sitting in front of a roaring fire with an overflowing basket of gorgeous wool. My knitting needles are flying furiously as I create an amazing, chunky knit blanket.
In reality, I have no idea where to begin.
That's where We Are Knitters comes in.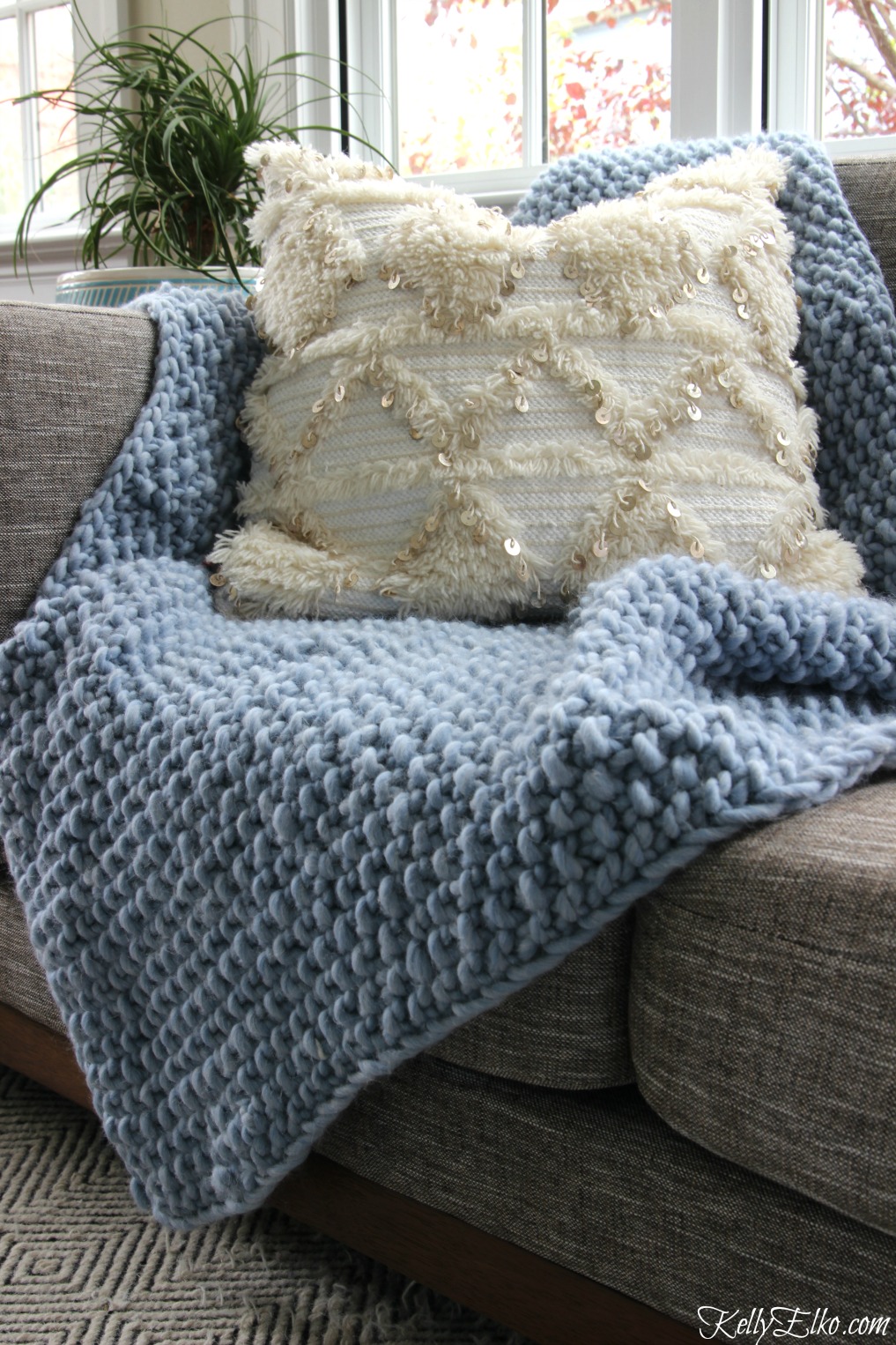 They have the most amazing kits complete with everything you need to learn to knit like a pro. From blankets to sweaters to hats to baskets and more, there is something for everyone with levels from beginner (me!) to advanced.
I chose the Udon blanket (easy level) and picked the most beautiful shade of high quality blue wool called Denim (the color selection is amazing).
The genius comes from the how to videos on the We Are Knitters site. They walk even someone as clueless as me through every technique imaginable.
After watching a few videos, I gathered my courage and began to knit.
I made some mistakes but started over and after awhile, it became easy!
Huge knitting needles as big as drumsticks make it easy.
I got so good, I was able to pack up my knitting supplies and take them on the go.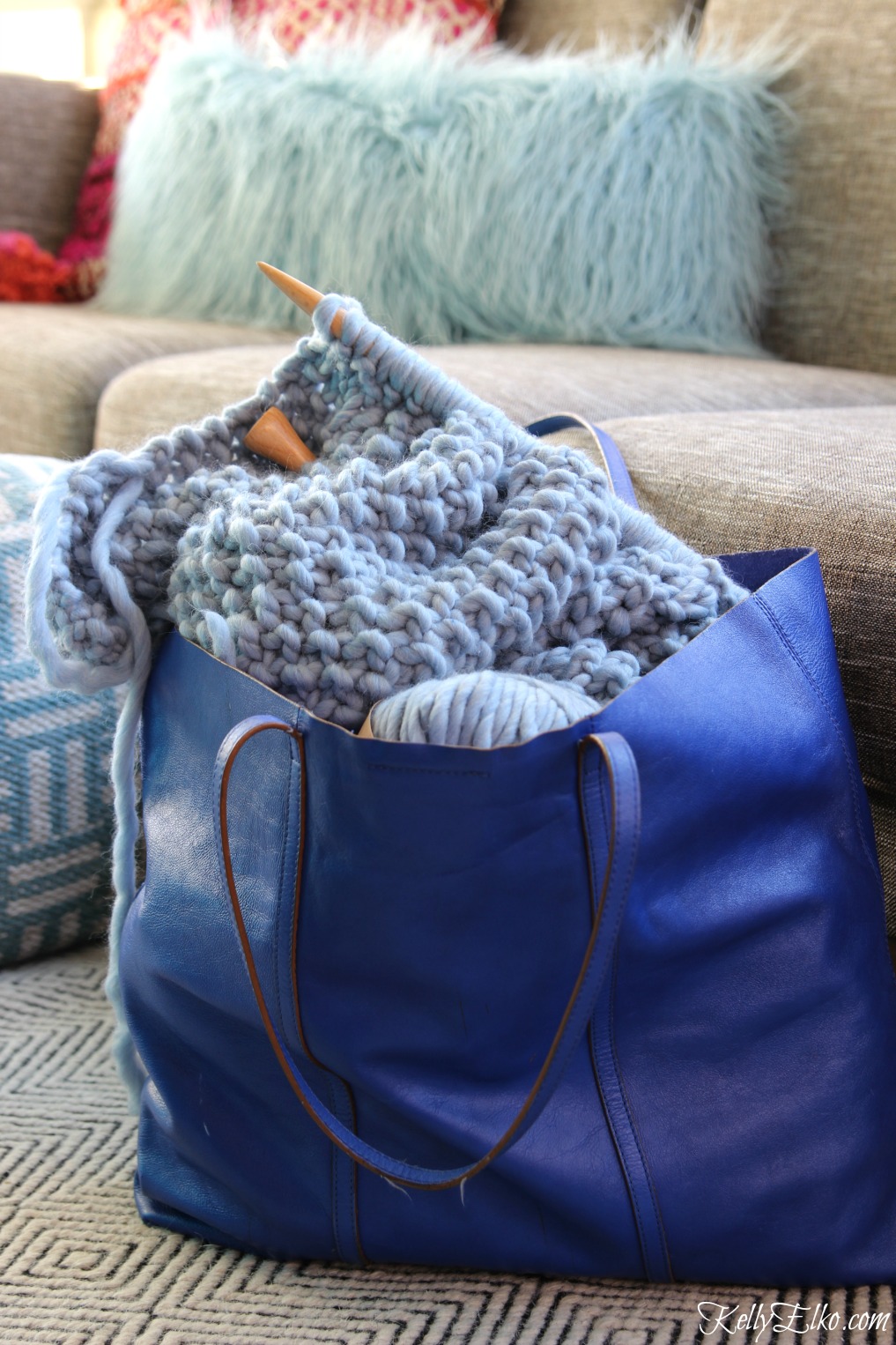 I'm on a roll but Sushi does not look impressed.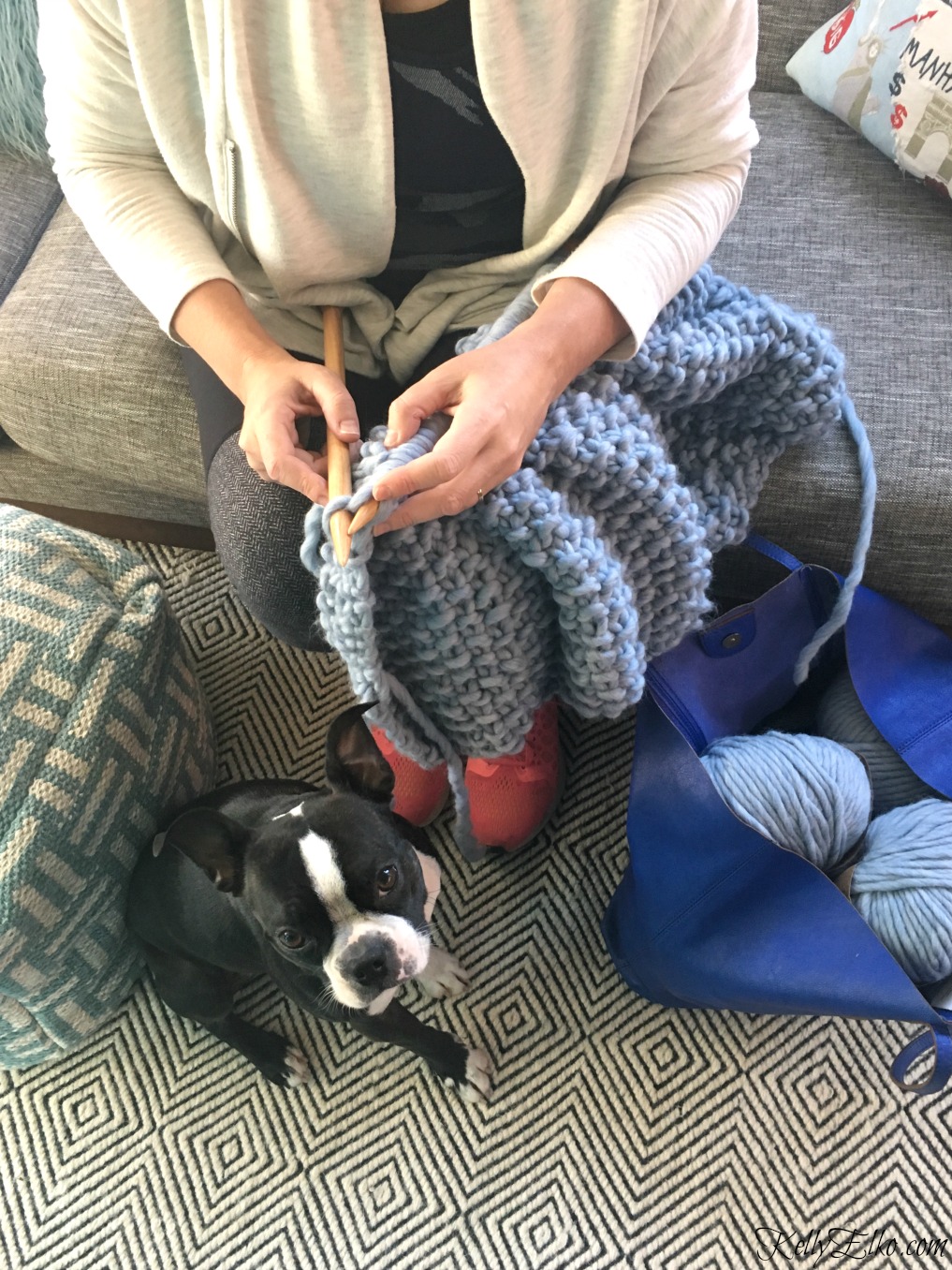 On the landing outside of my bedroom, is an armoire that stores bed linens, towels and toiletries. I added this stool from LexMod that reminds me of a vintage school chair.
It's the perfect place to stack throw blankets for anyone to use on a chilly night.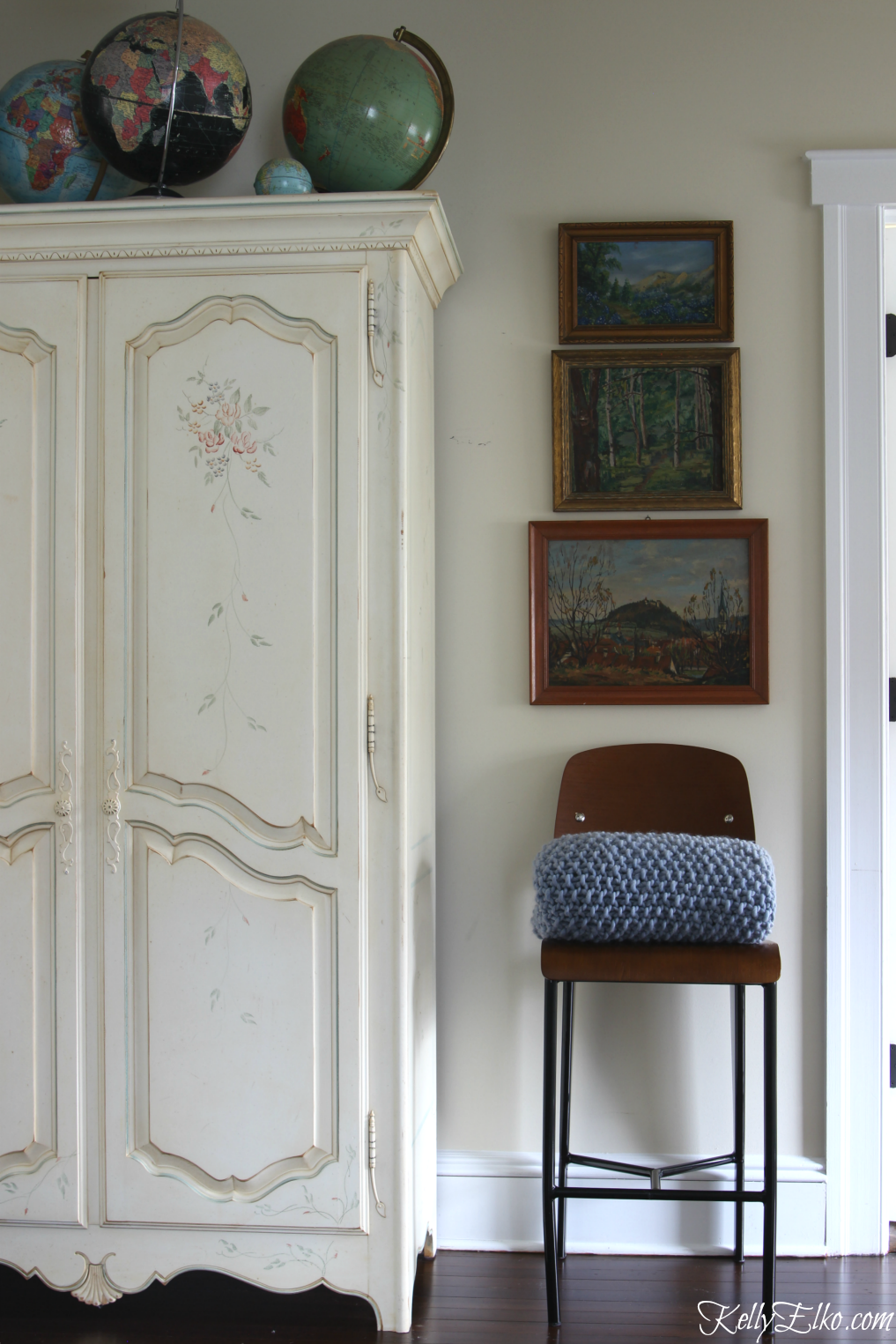 How amazing is the texture!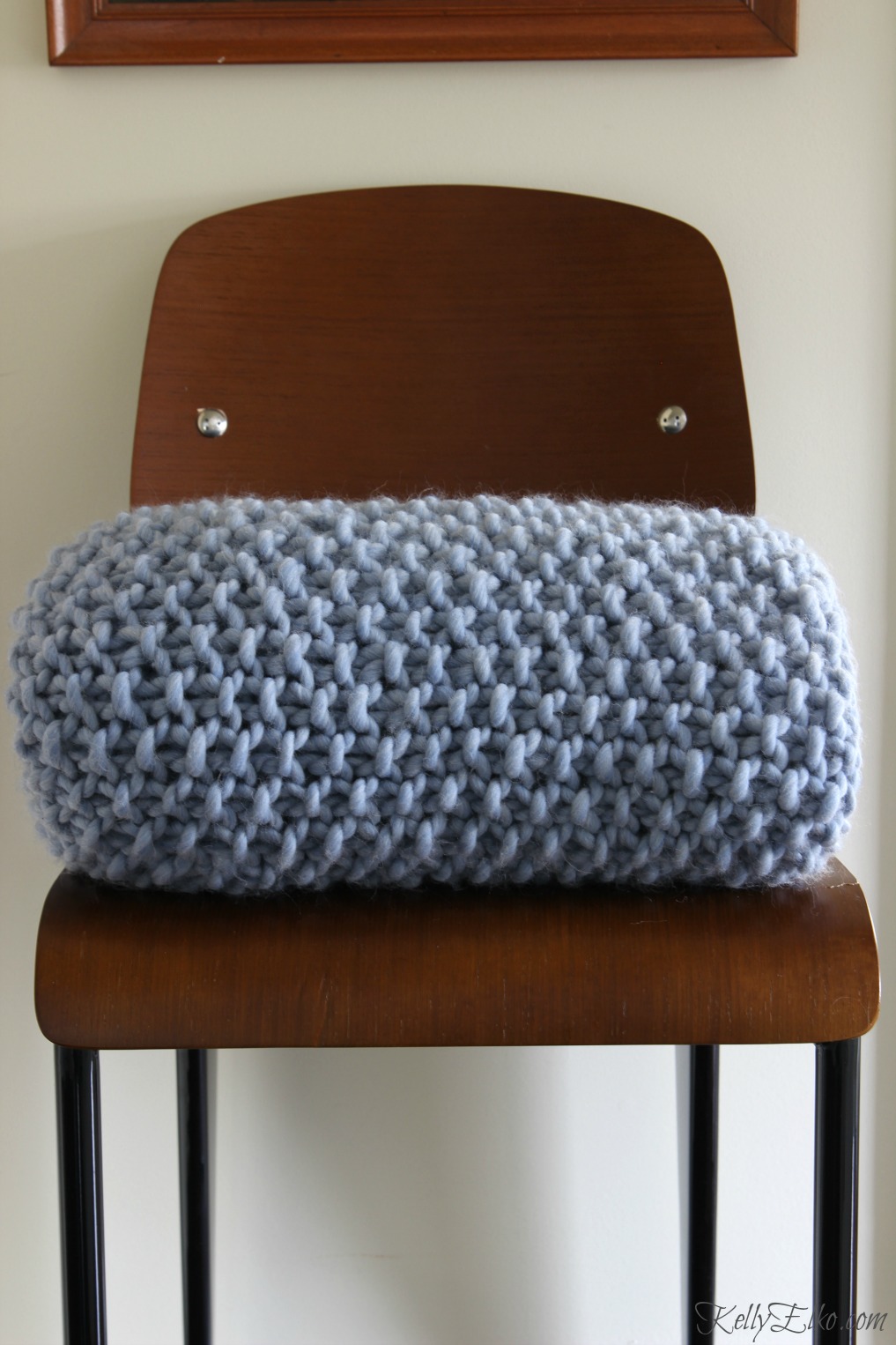 I'm patting myself on the back for learning – and loving – to knit!
Whether you're a beginner or a pro knitter, check out all of the beautiful kits and yarns and knitting supplies at We Are Knitters.
My fabulous readers can get 20% off at We are Knitters – use code: EVWAK
Happy knitting.