What's Your Style – Classic Kitchen Design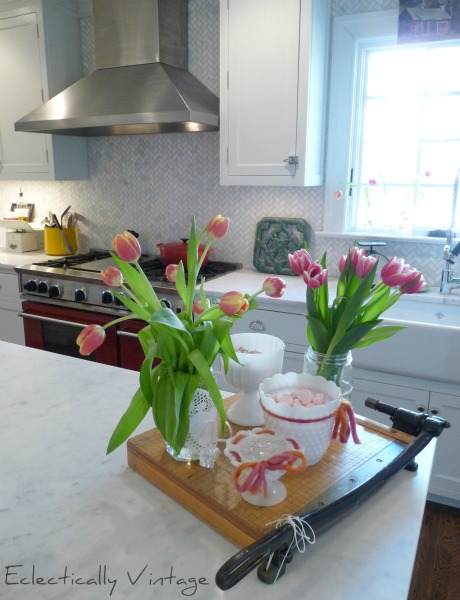 I need a dozen houses just so I can decorate them in every style that I love.
So when I designed my dream kitchen, I went with a classic look I'll never tire of.
A style that looks like it's original to my 100 year old house with a few modern touches thrown in for fun.
Classic marble counters combine with one of my favorite touches in any kitchen – a backsplash that goes all the way up to the ceiling.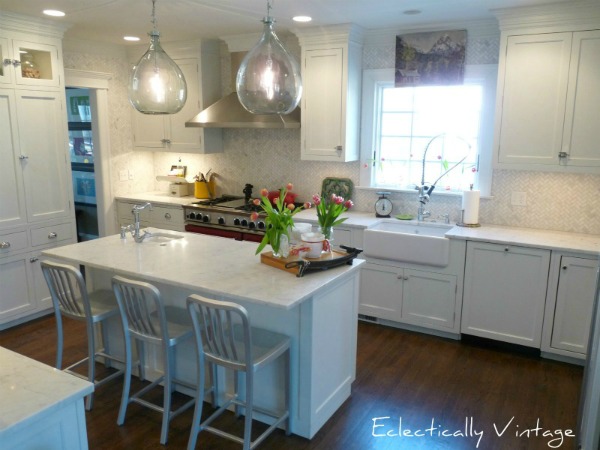 Last month, I showed you my living room style and now it's time to get cooking in the kitchen.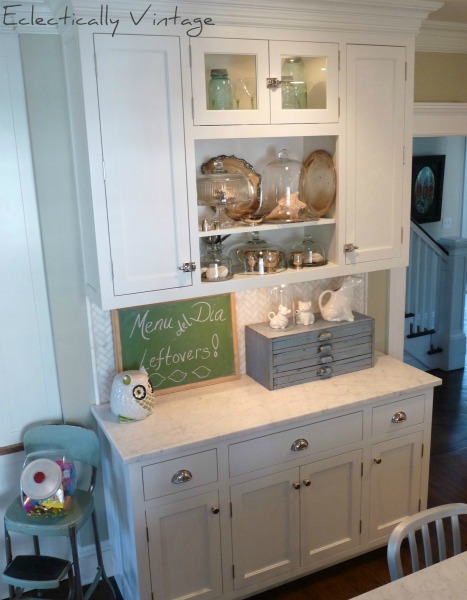 Something old (looking) …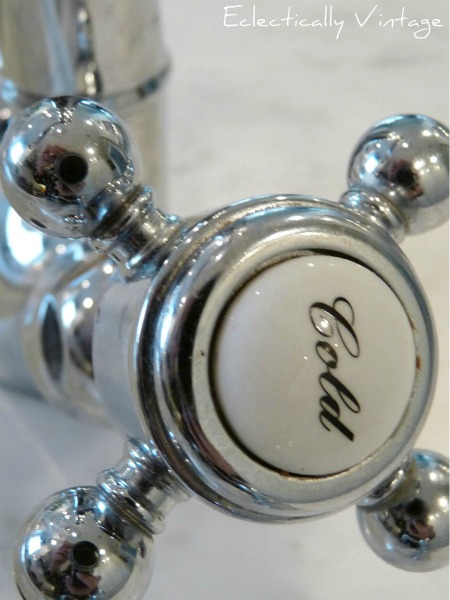 and something new and modern.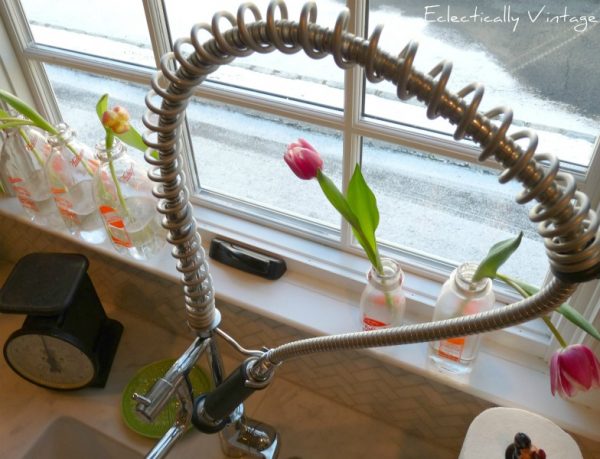 The perfect backdrop for an ever changing display of vintage finds.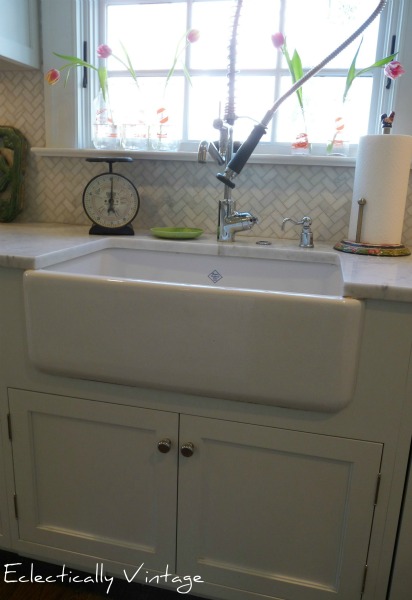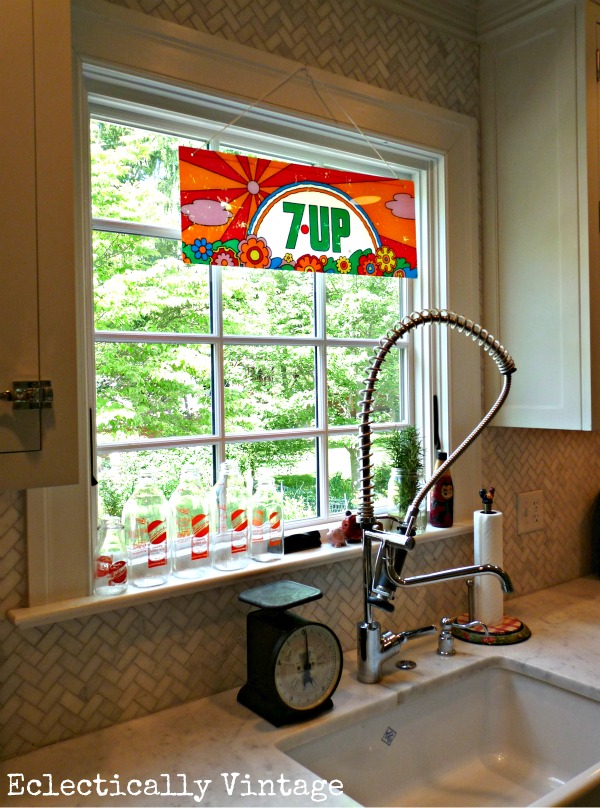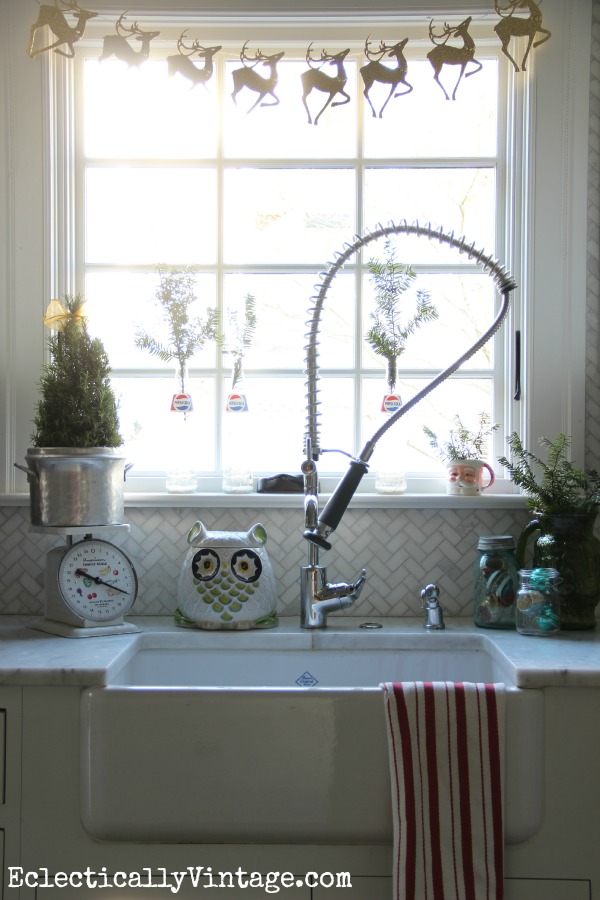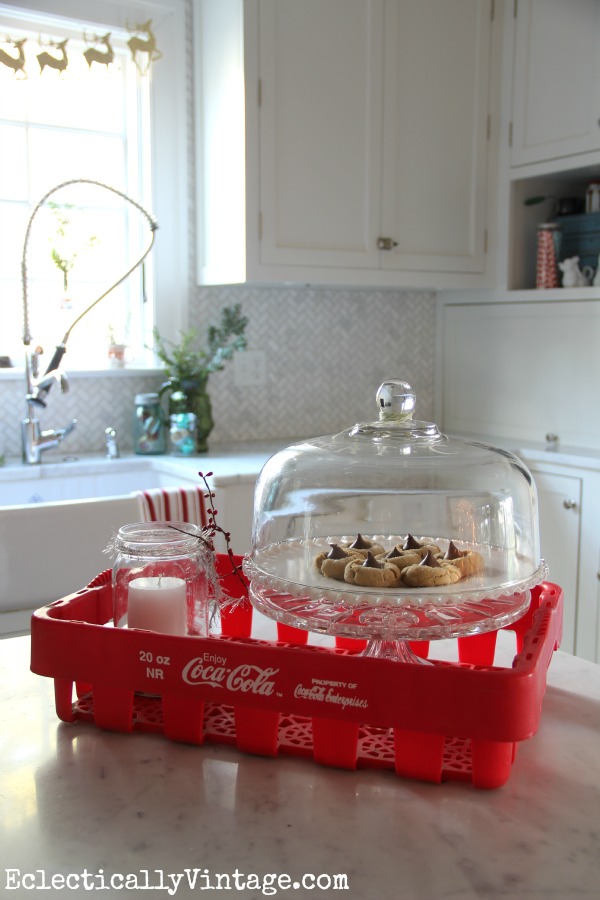 The focal point and where the magic happens and what I centered the whole kitchen around – a red stove.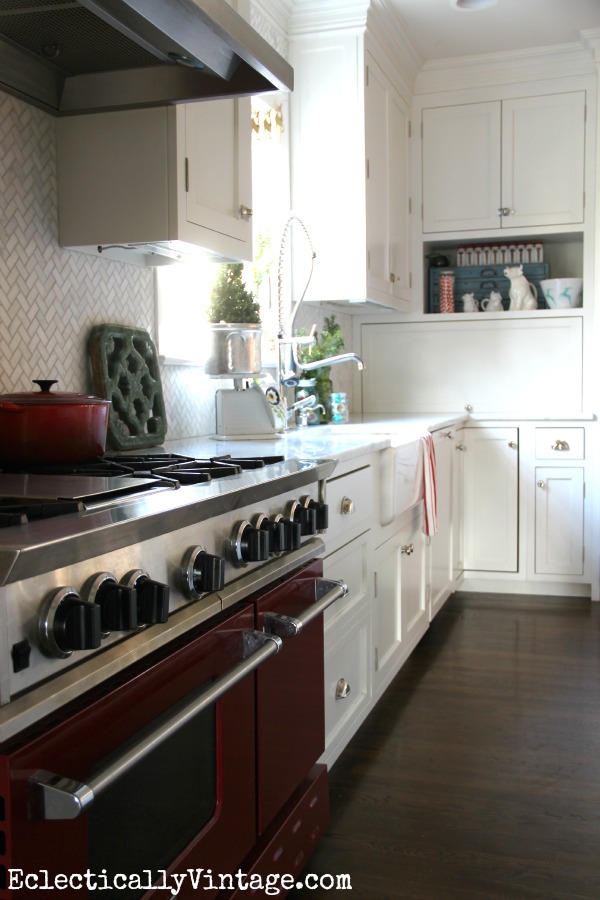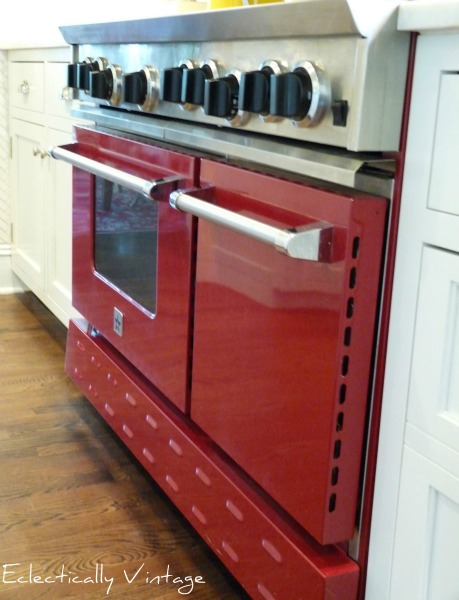 The icing on the cake are my favorite demijohn lights.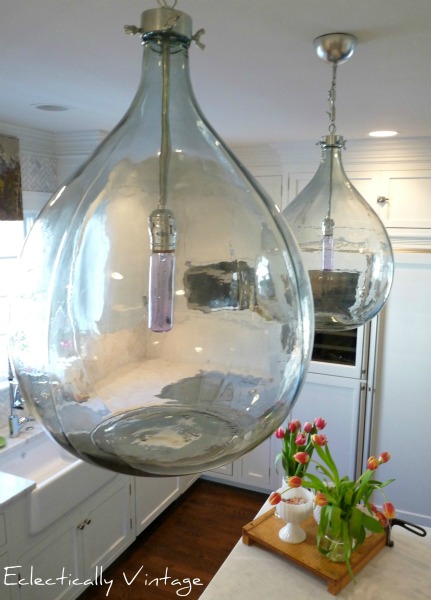 My kitchen style – classic with a modern twist.
Cheers!  See my full house tour to see more of my style.