$20 Estate Sale Find Worth $1,000!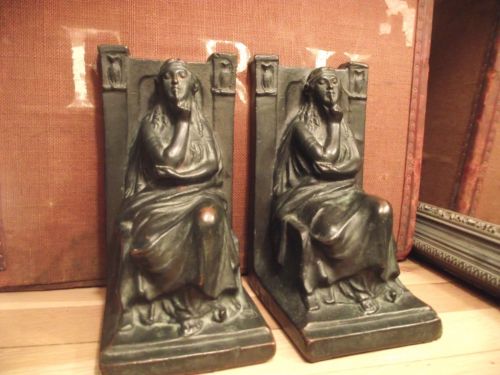 She picked me up and two hot chicks (or two middle aged moms in a mini van) were off for a day of estate sailing.
House number 1: we circled, we saw nothing, we left.  The day was off to a bad start.
House number 2: an unassuming ranch with a few odds and ends that we scooped up but …
as we went to pay, my accomplice and mini van driver, Jane, scooped up one of these book ends.
Circa 1914 …
signed by S. Morani …
hmmmm, could these be worth something?
$20 dollars later, we were hauling those S Morani bookends out of the house and into the back of that mini van.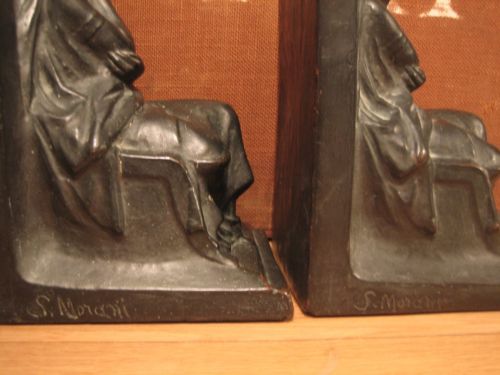 We hopped into our man magnet – we're cool like that – as I madly googled S. Morani bookends.
A bunch of pics popped up – $125, $150, $250 …
but I didn't see this exact set so we were left to wonder.
Fast forward three hours as I get a text from Jane showing me the exact bookends for sale on eBay for over $1,000!
Here's the scoop:
These 100-year-old bookends made by Salvatore Morani are bronze-clad.
The National Metalizing Company of NYC, which later was known as the Armor Bronze Company, produced these pieces. The title of these bookends is "Silence." The artist's name: S. Morani is formed into one side; the date 1914, on the other. This set pre-dates Armor's shield logo, found on later pieces.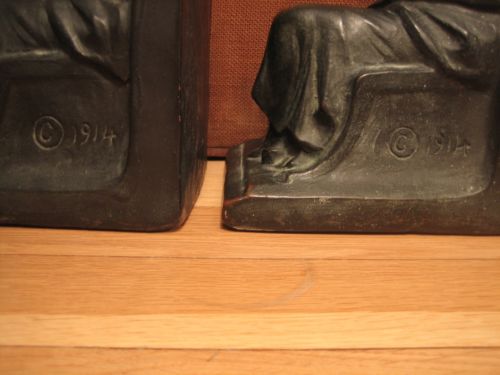 Moral of the story #1:  always scoop up a great deal so you can have your own Antiques Roadshow moment.
Moral of the story #2: leave your deal scoping, amazing score finding, mini van driving friend at home next time!
Want to see more of my fun finds?