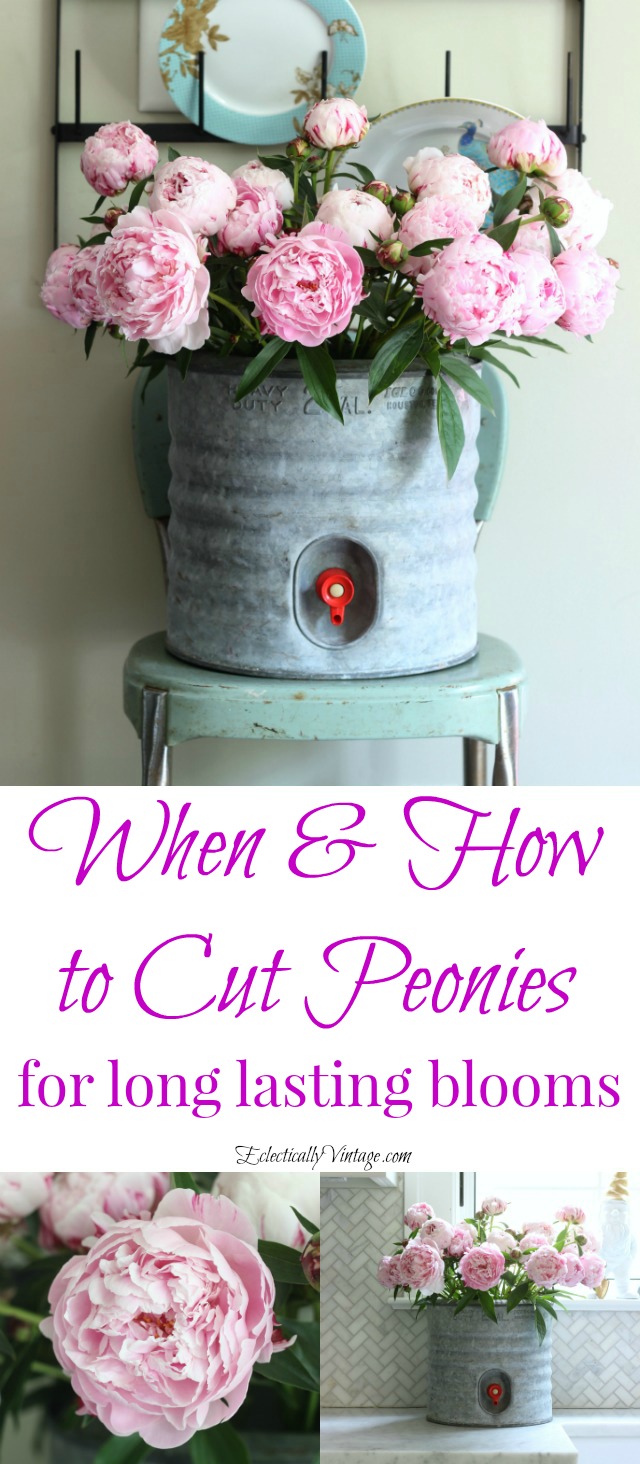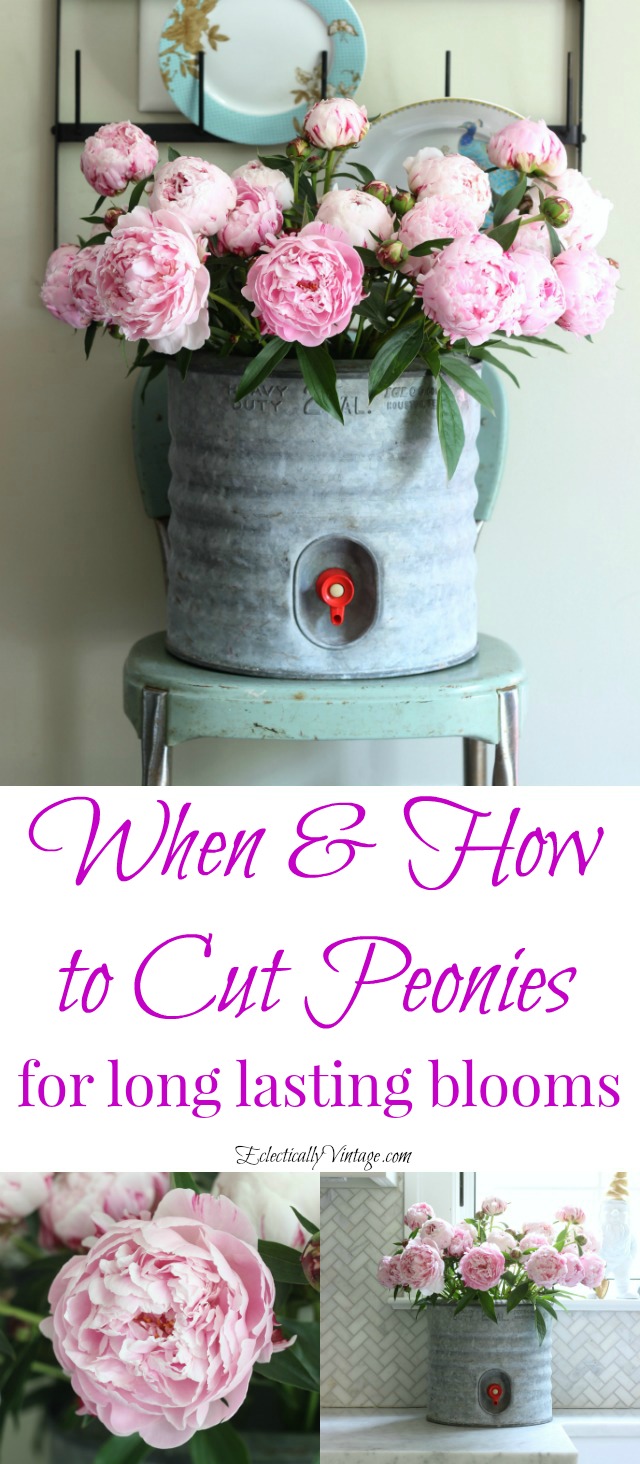 My life consists of two glorious weeks of cutting and arranging my peonies and 50 weeks of anxiously waiting for them to bloom again (obviously, I need a hobby).
Peony season is fleeting but so worth the wait and if you have ever dreamed of growing your own make sure to read my Peony Growing post filled with my favorite tips and tricks for making sure your peonies are the envy of the block.
When I woke up Sunday morning, my peonies were bursting at the seams so I decided to show them off in a quick video of when to cut peonies.
Notice how I went all glam girl on you with full hair and makeup!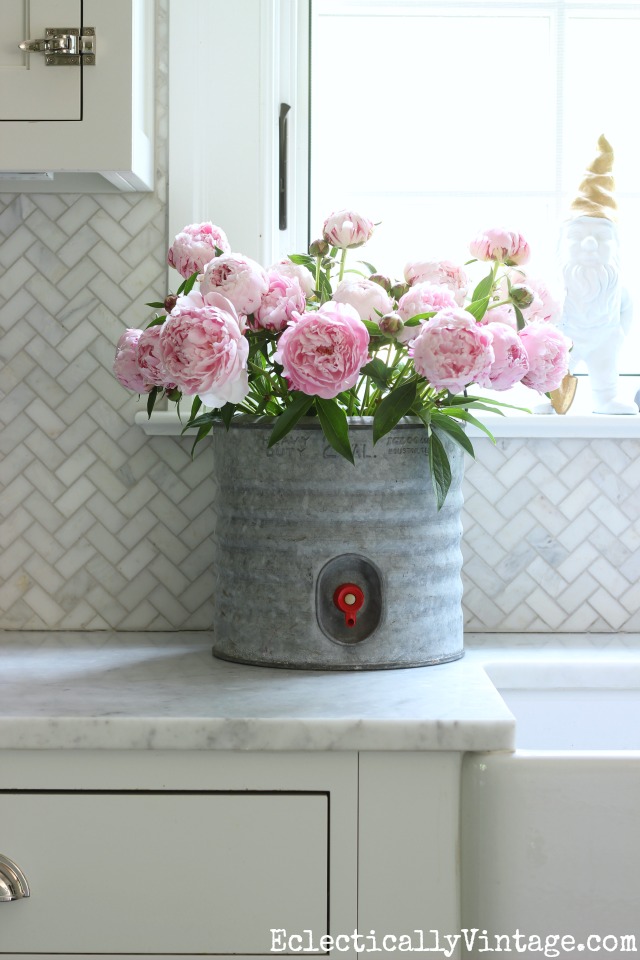 I found this old water cooler at an estate sale last week and I'm in love!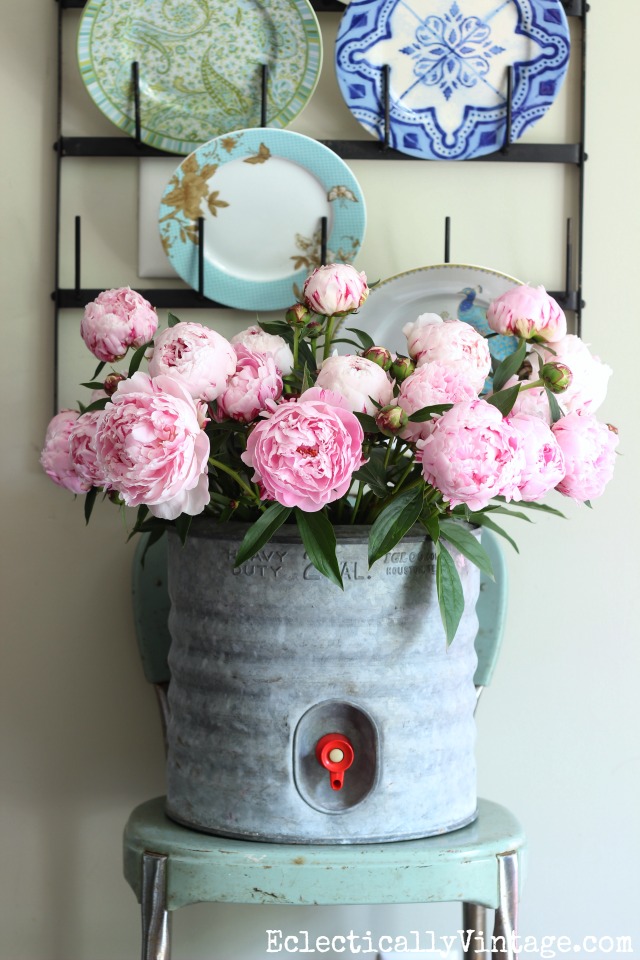 These are affiliate Sarah Bernhardt peonies and I love the soft pink color.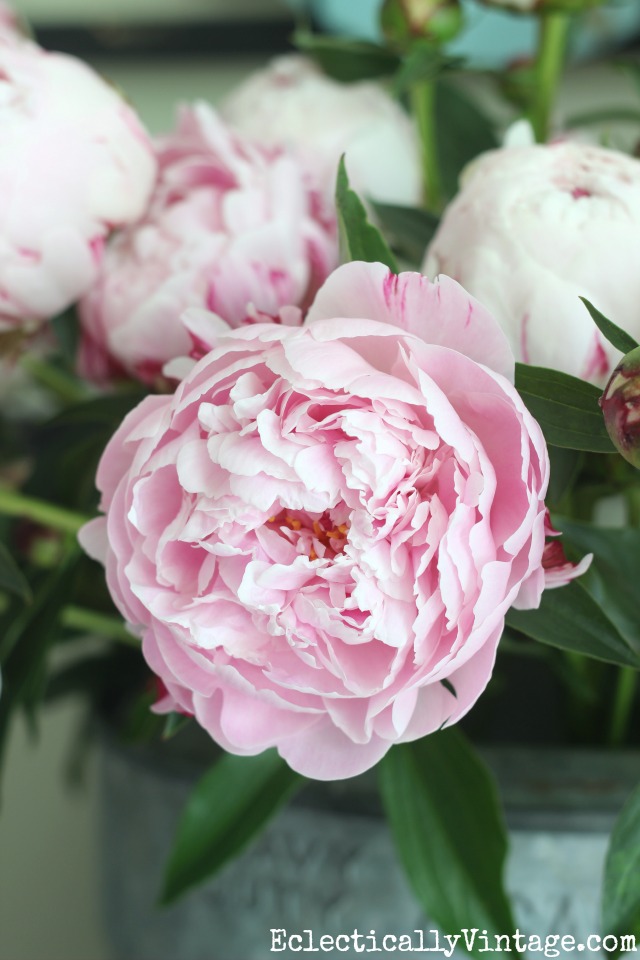 What's your favorite flower in your garden?
Don't miss more of my gardening tips …